Since its inception in 2014, the heart of this label has been style, originality and attention to detailing. Shiza trumps in design aesthetics, craftsmanship and classic timeliness. Her collections idolize classic tradition while moving forward with fashion, a perfect form of contemporary fusion and the future of fashion. Most of Shiza's work draws inspiration from myriad cultures and art work around the world, hence focusing on cultural preservation through her work.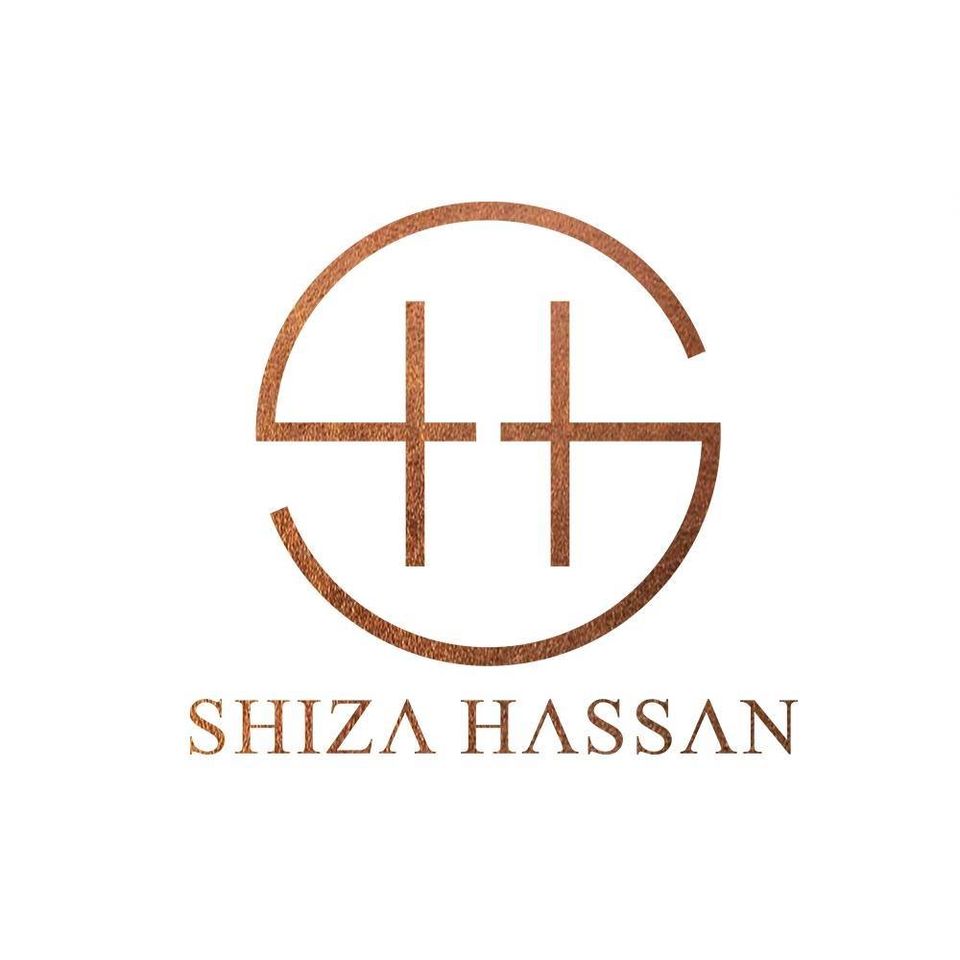 Recently Shiza Hassan has launched their latest festive luxury collection featuring the gorgeous Sonya Hussyn.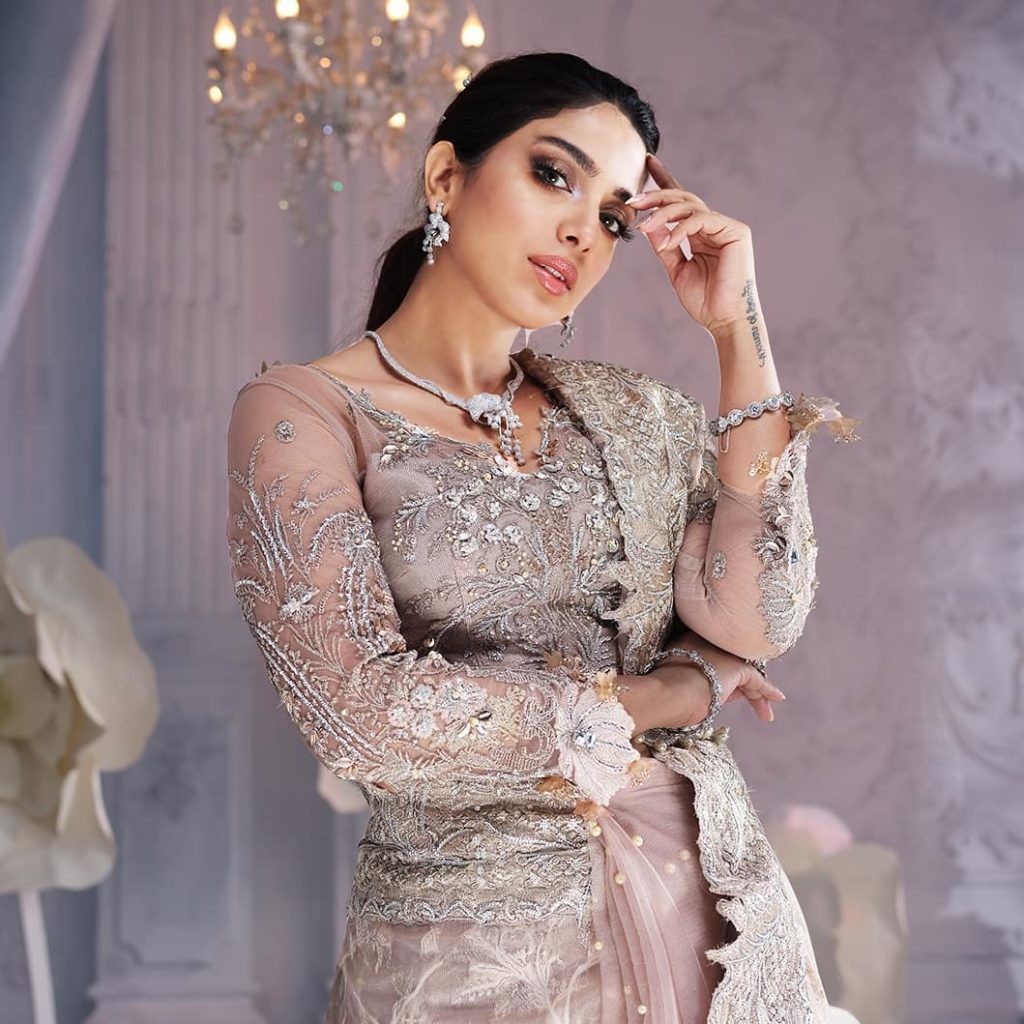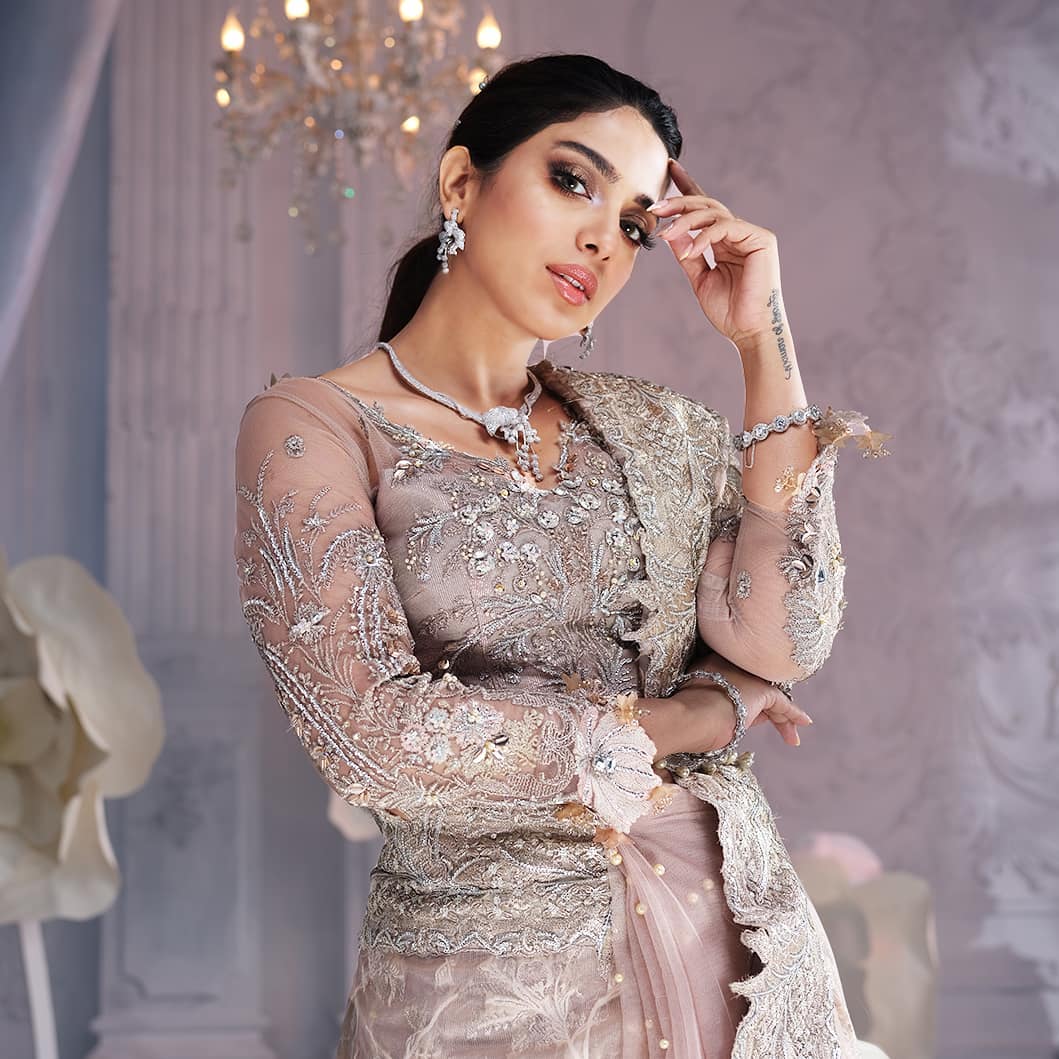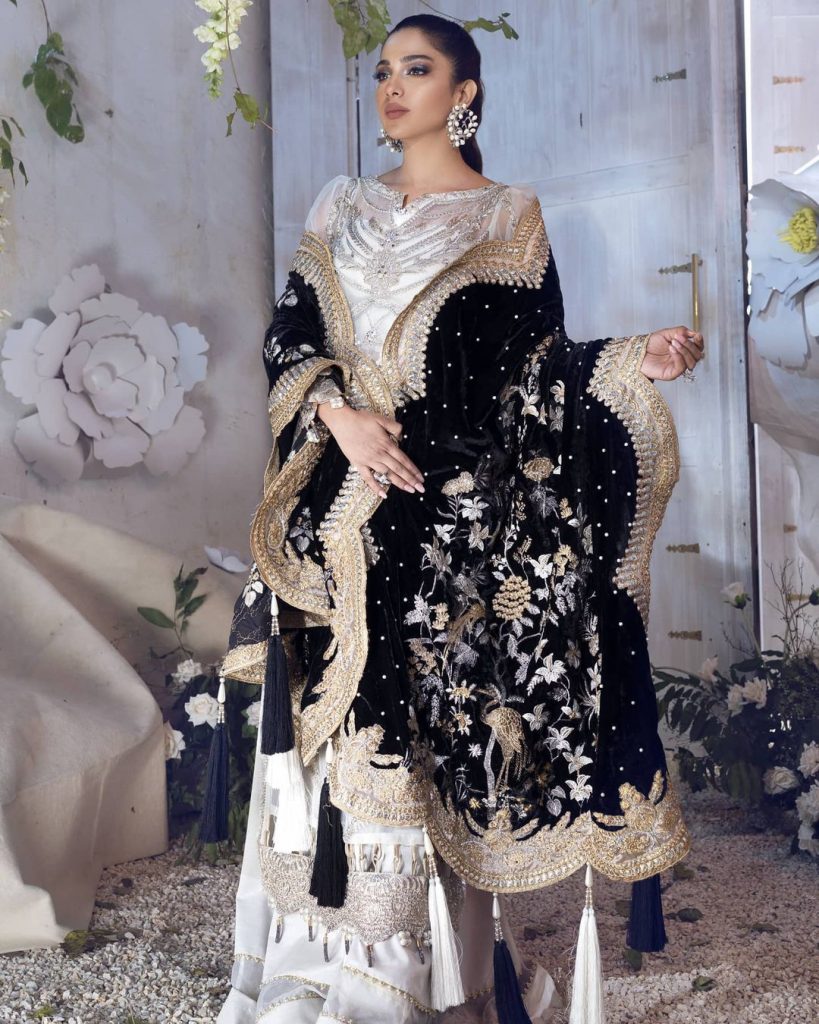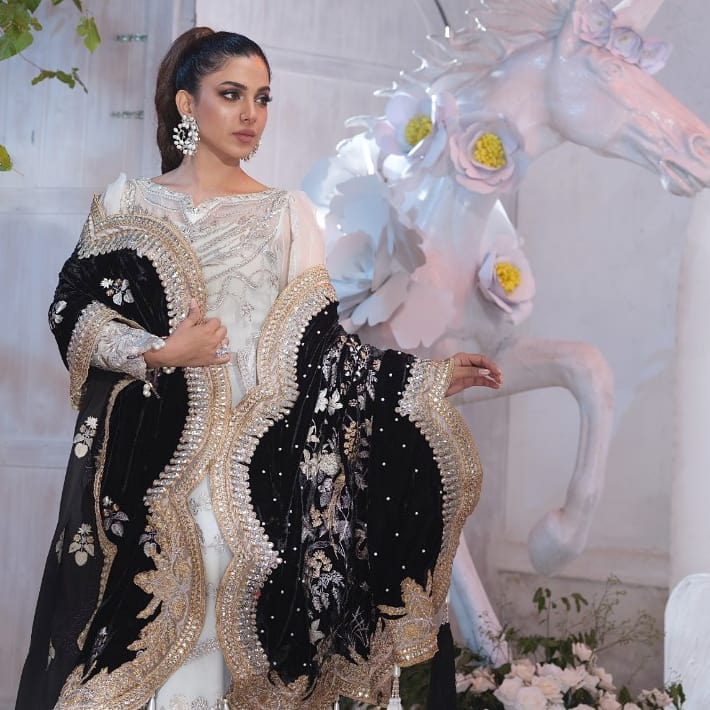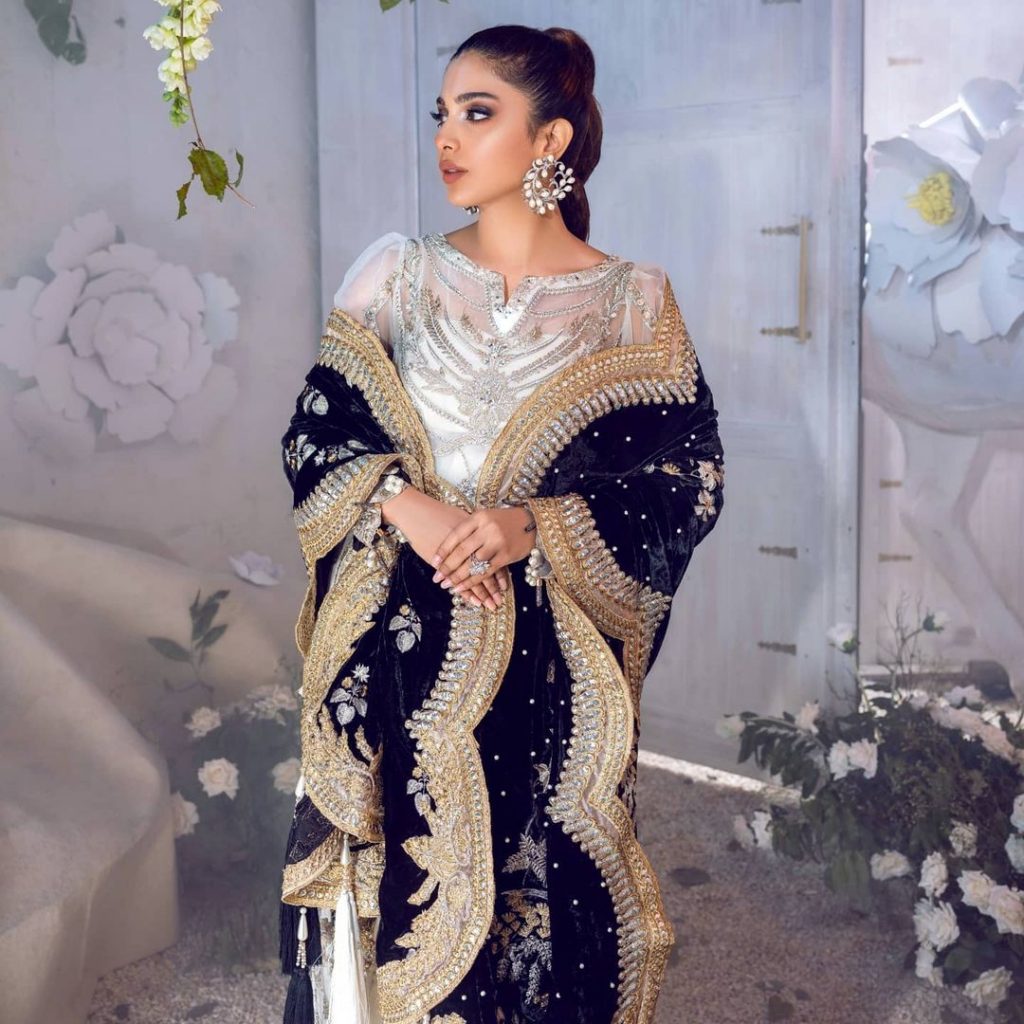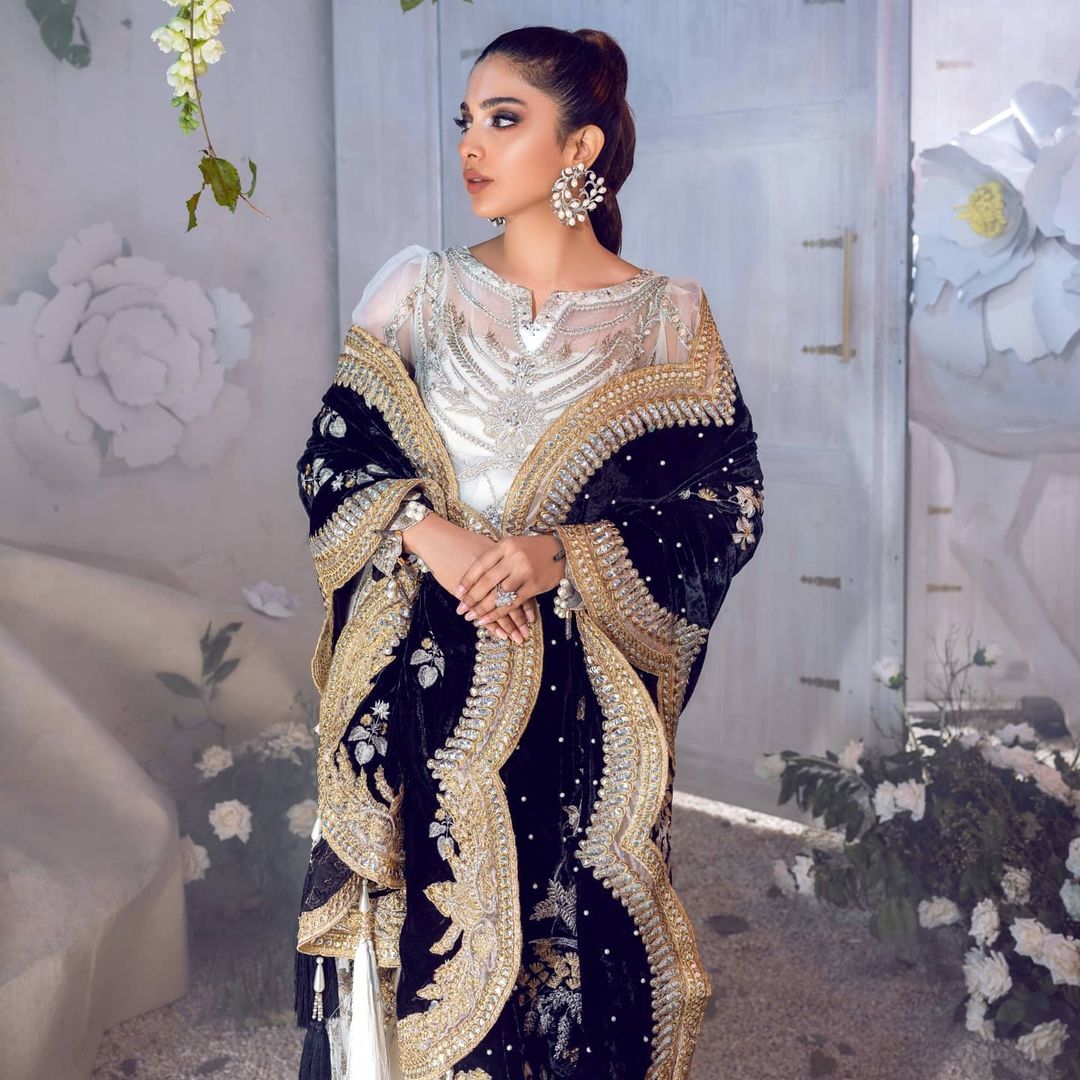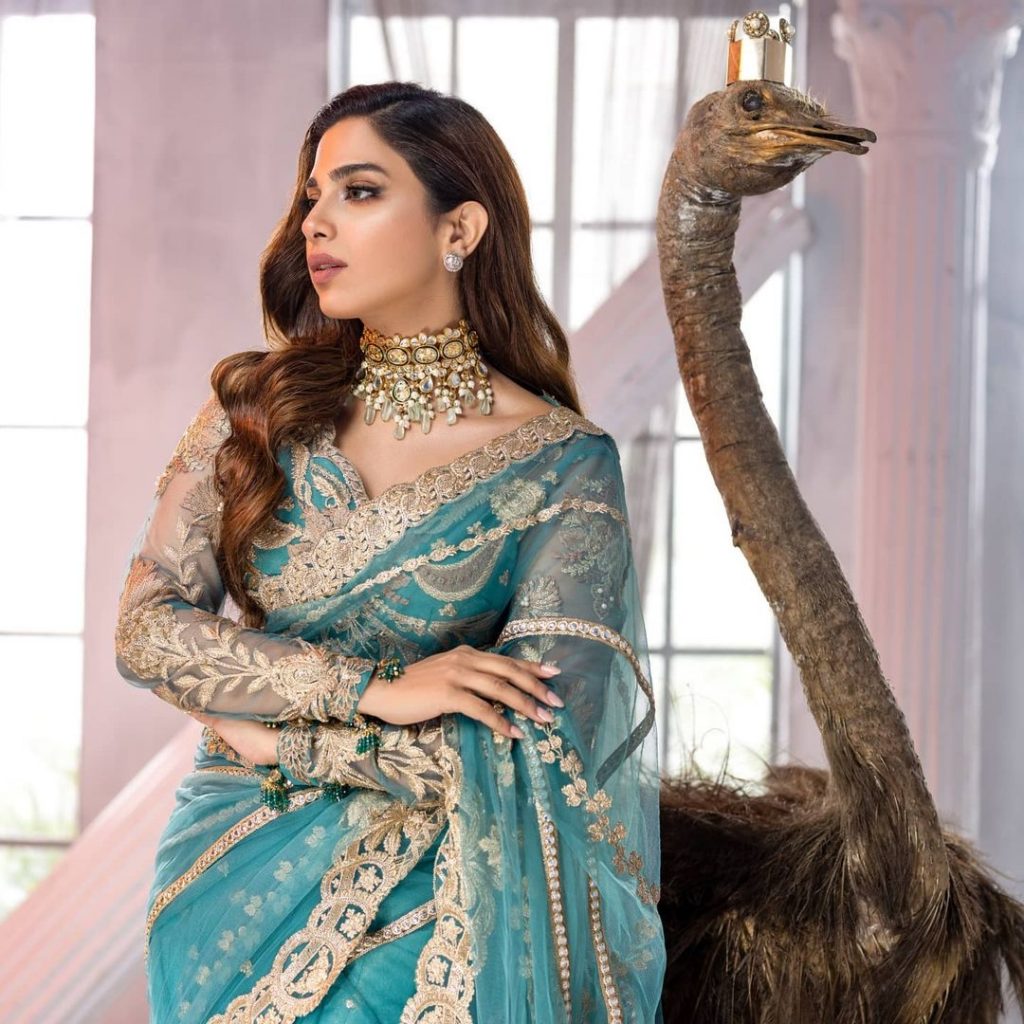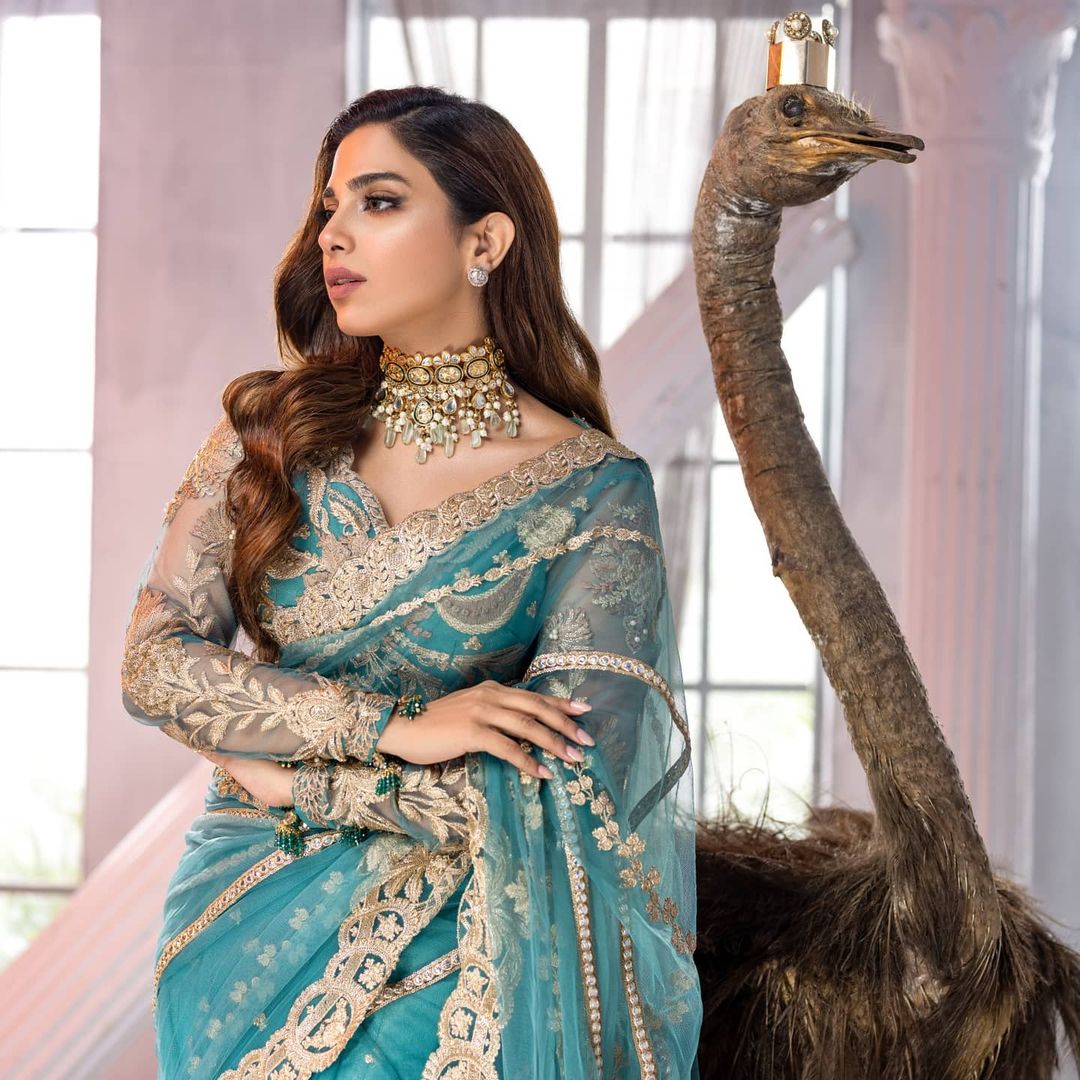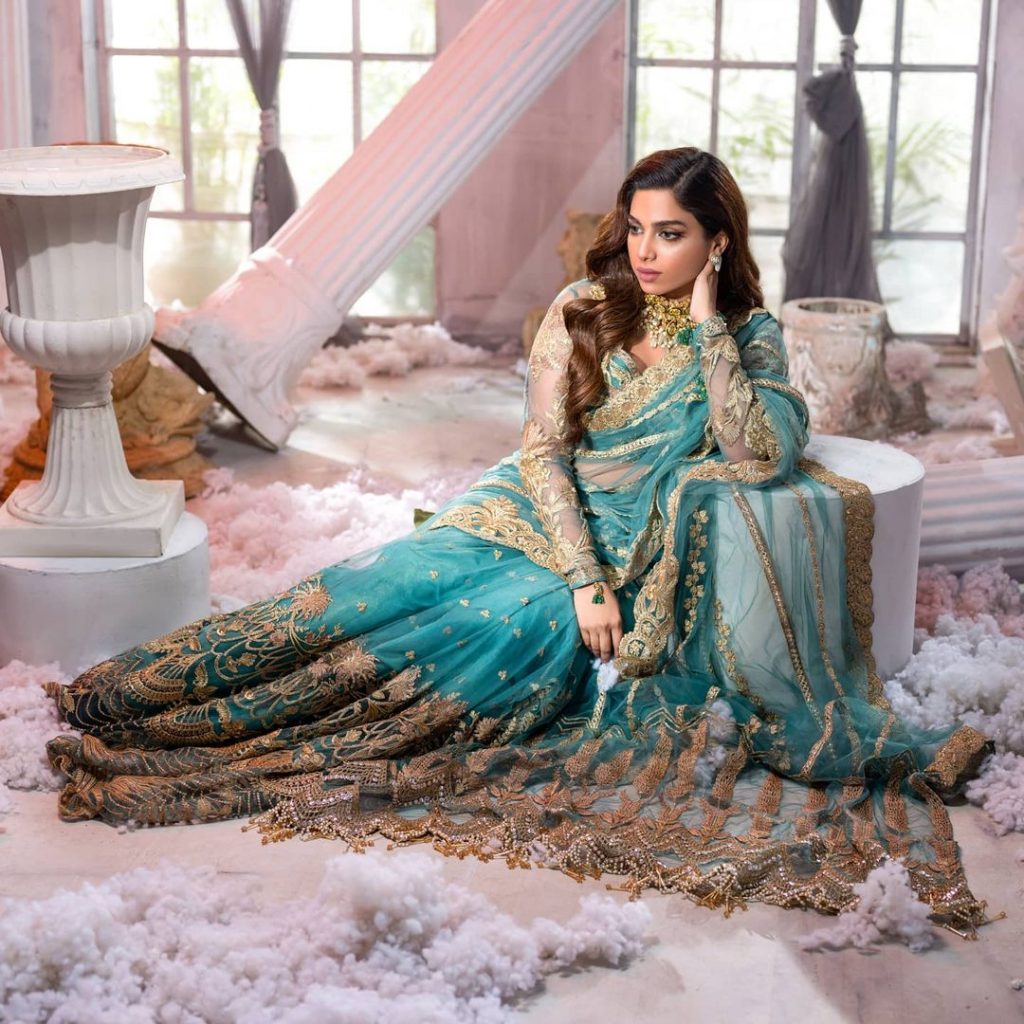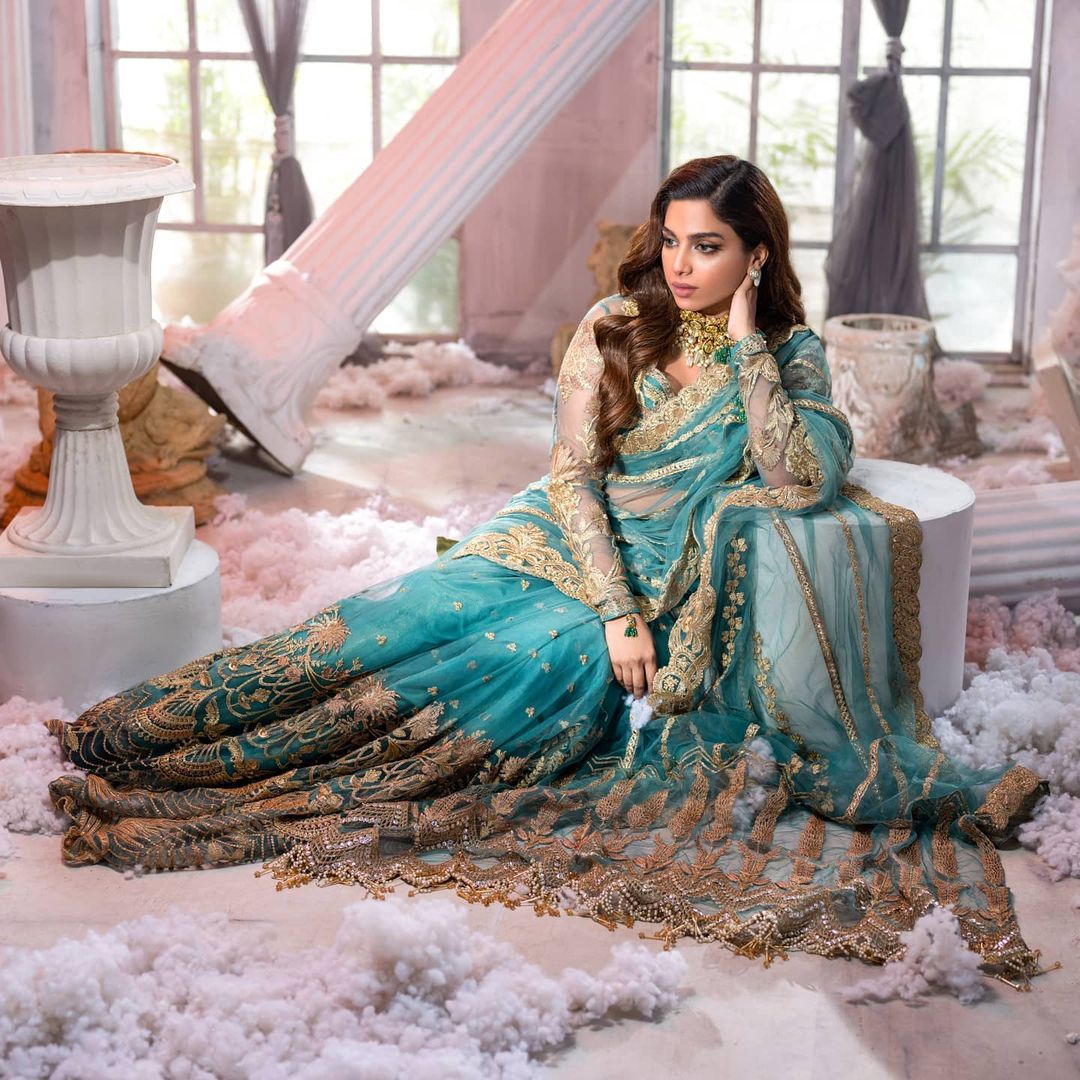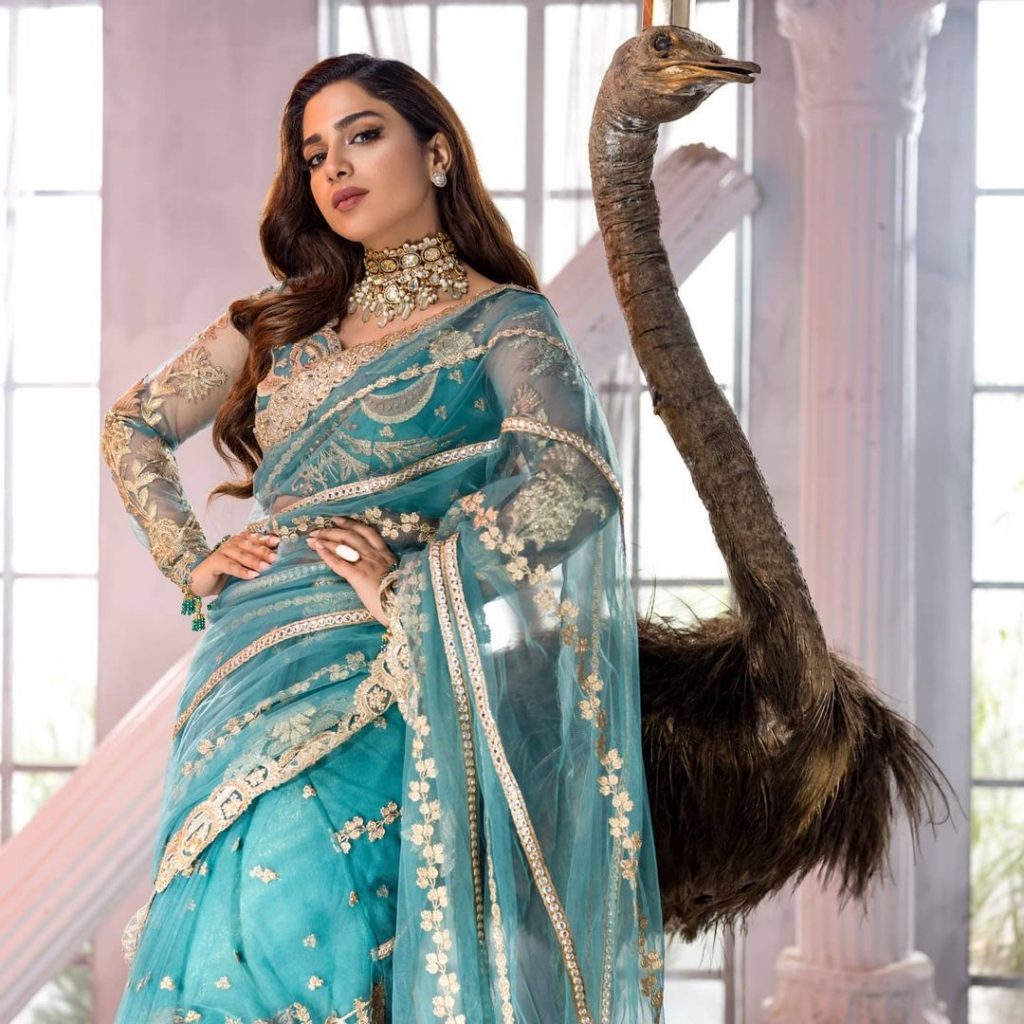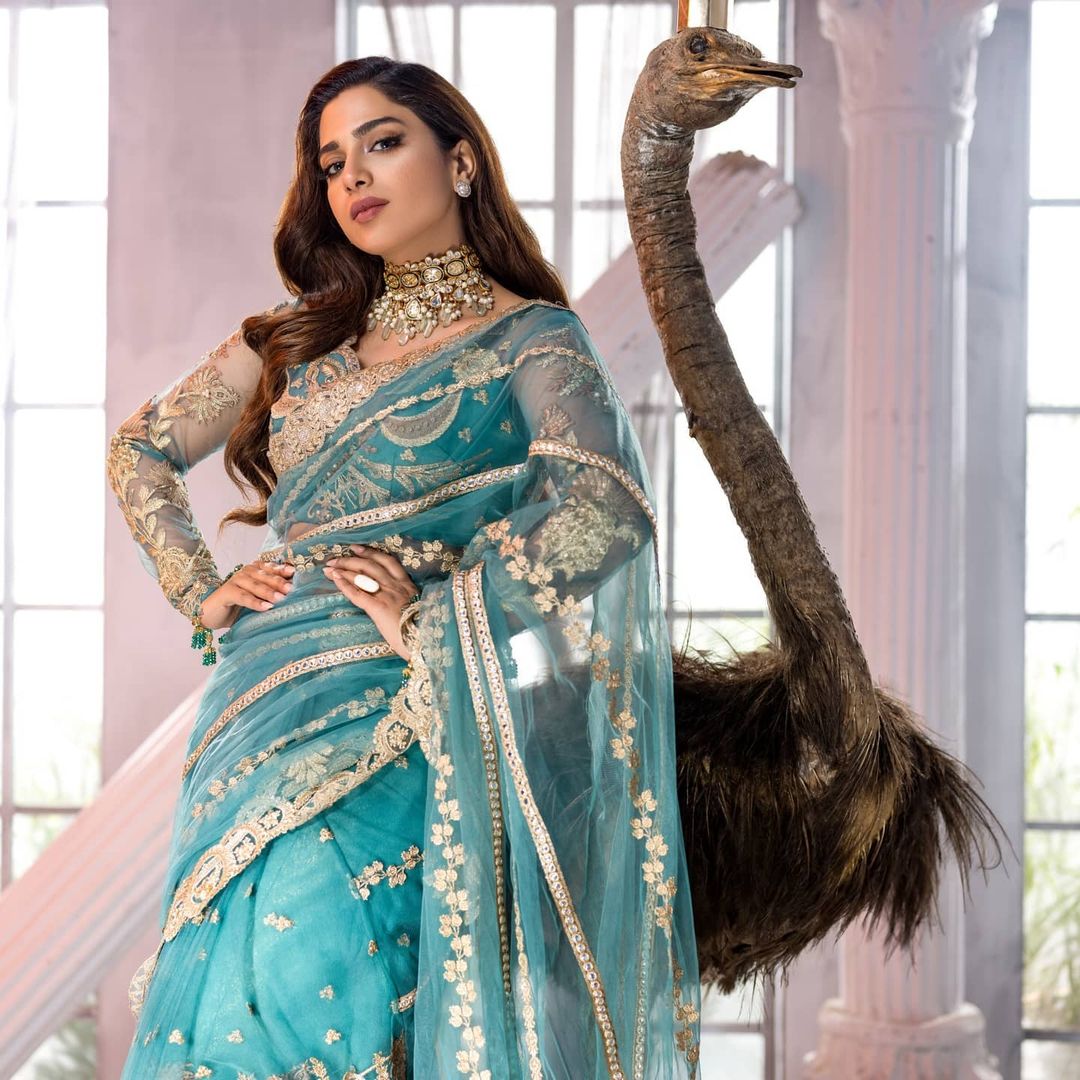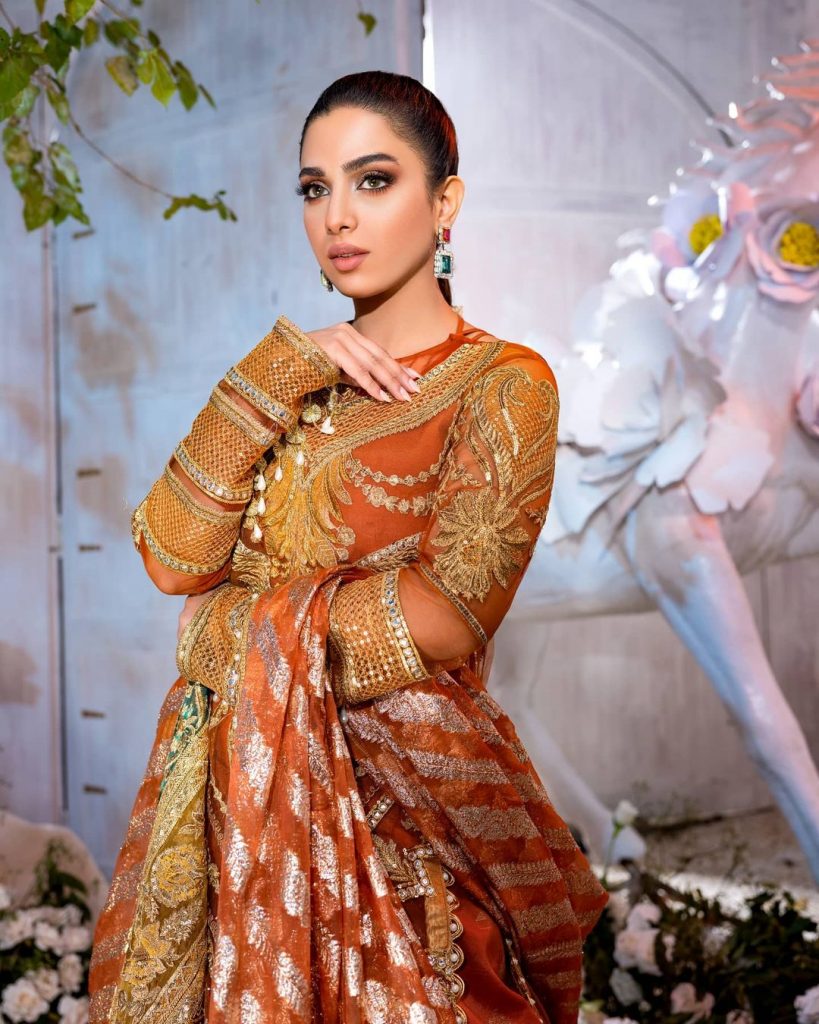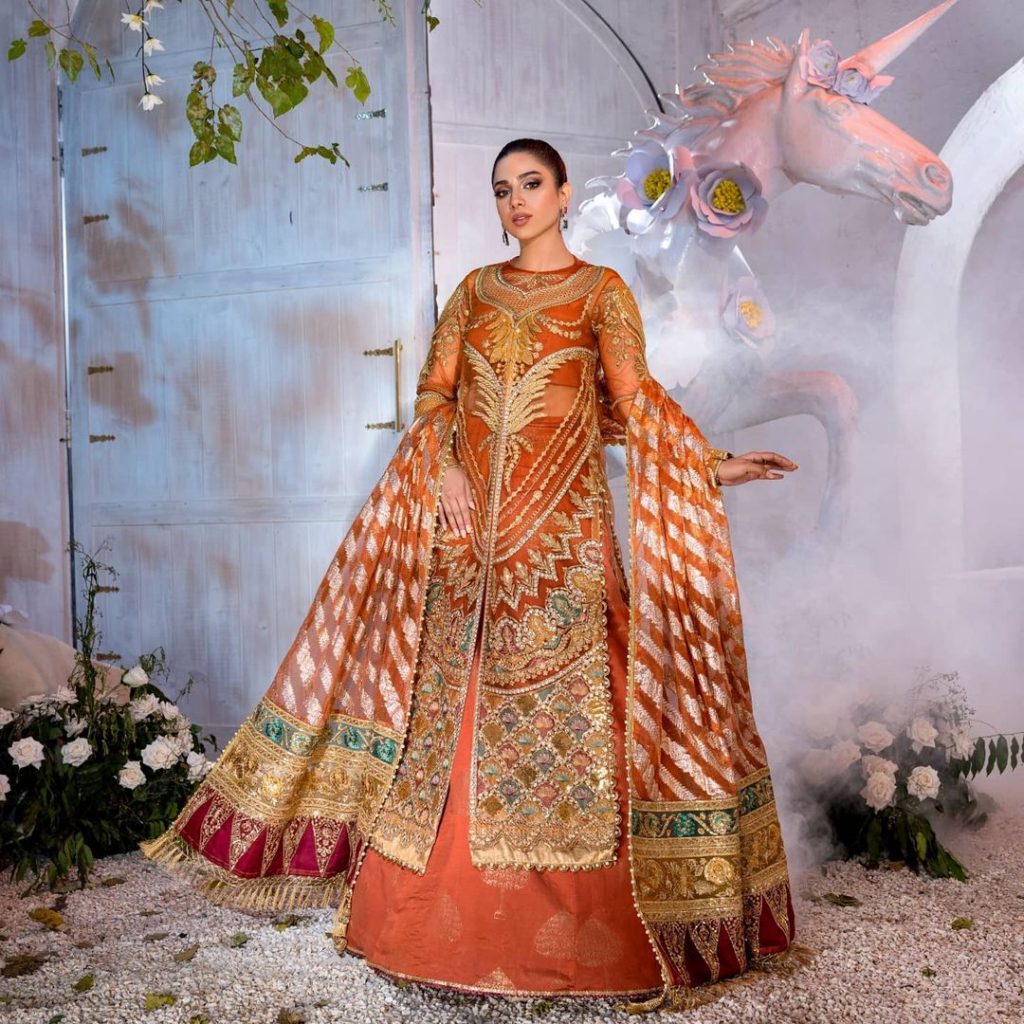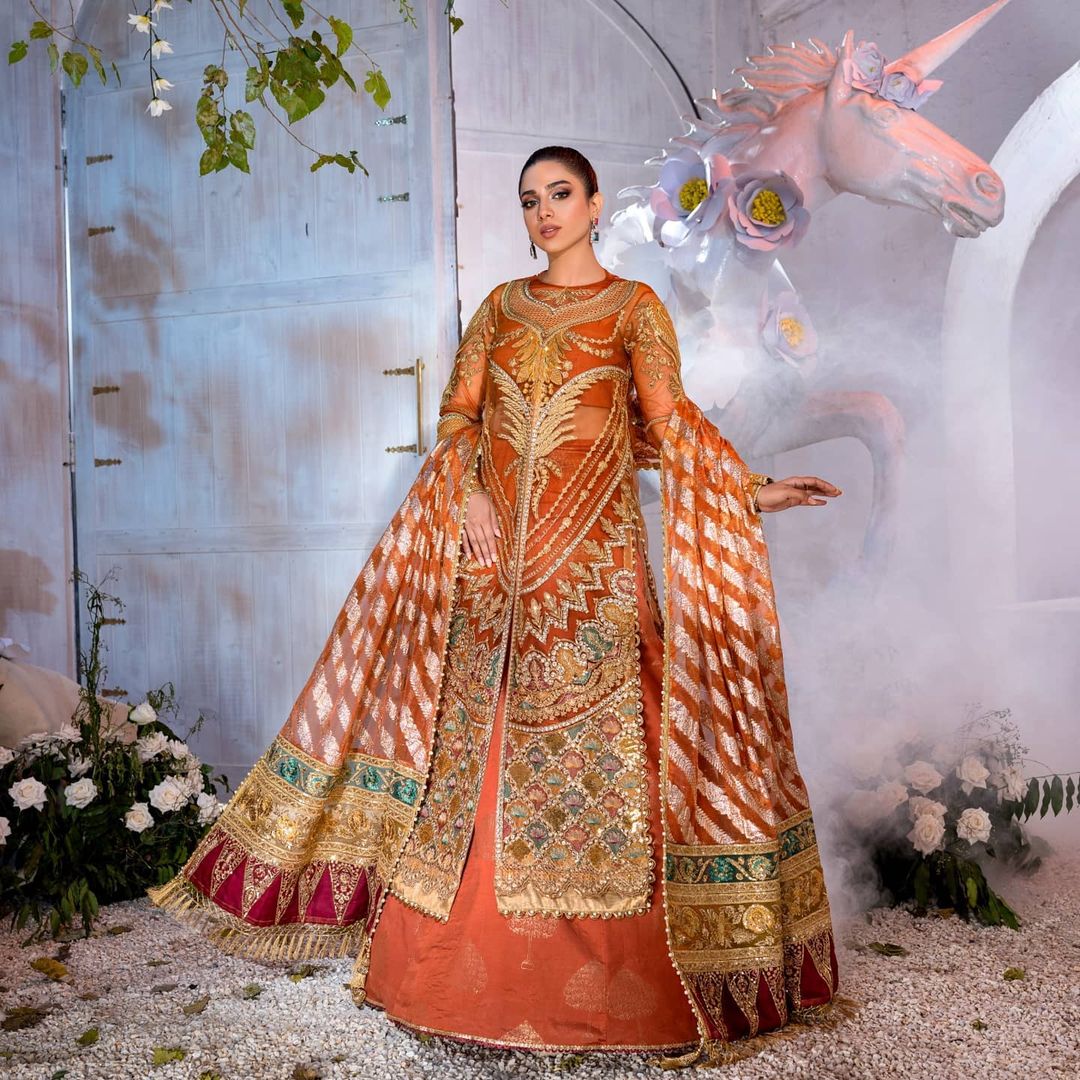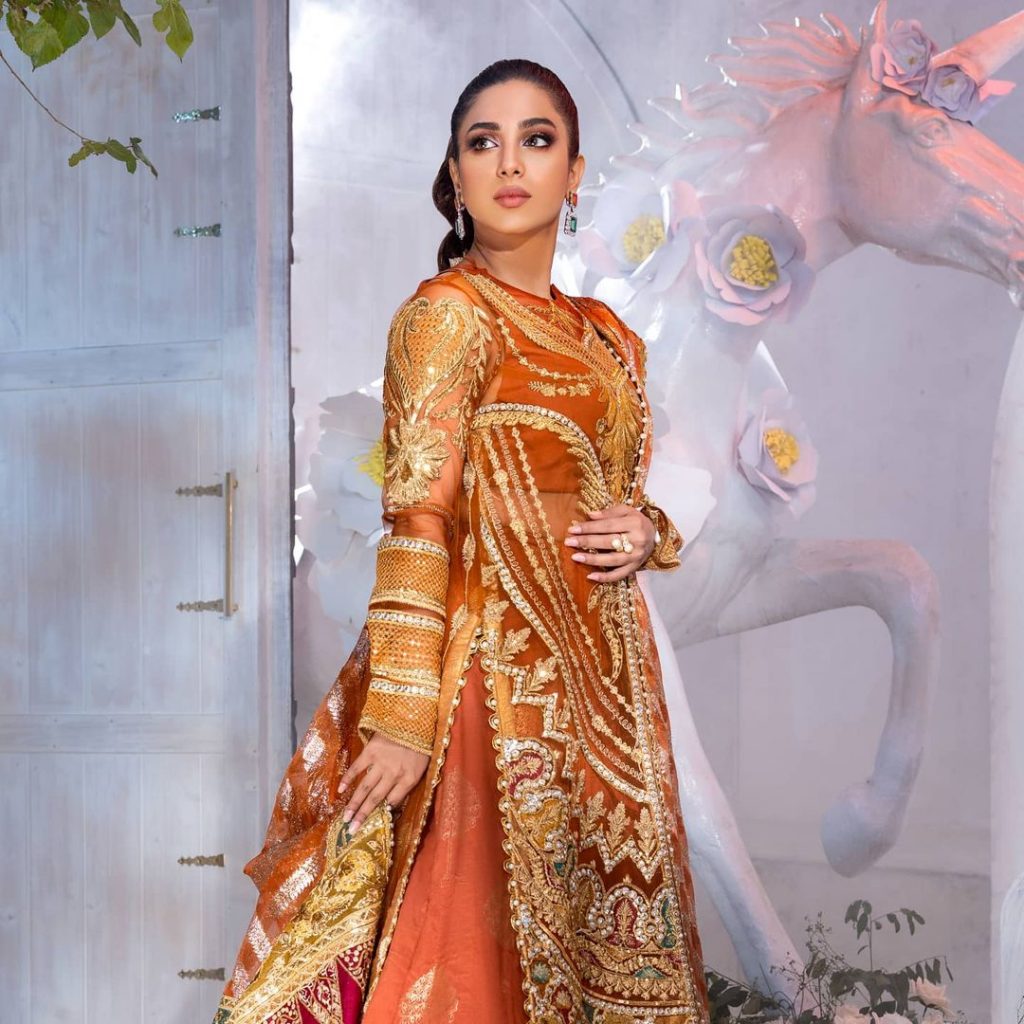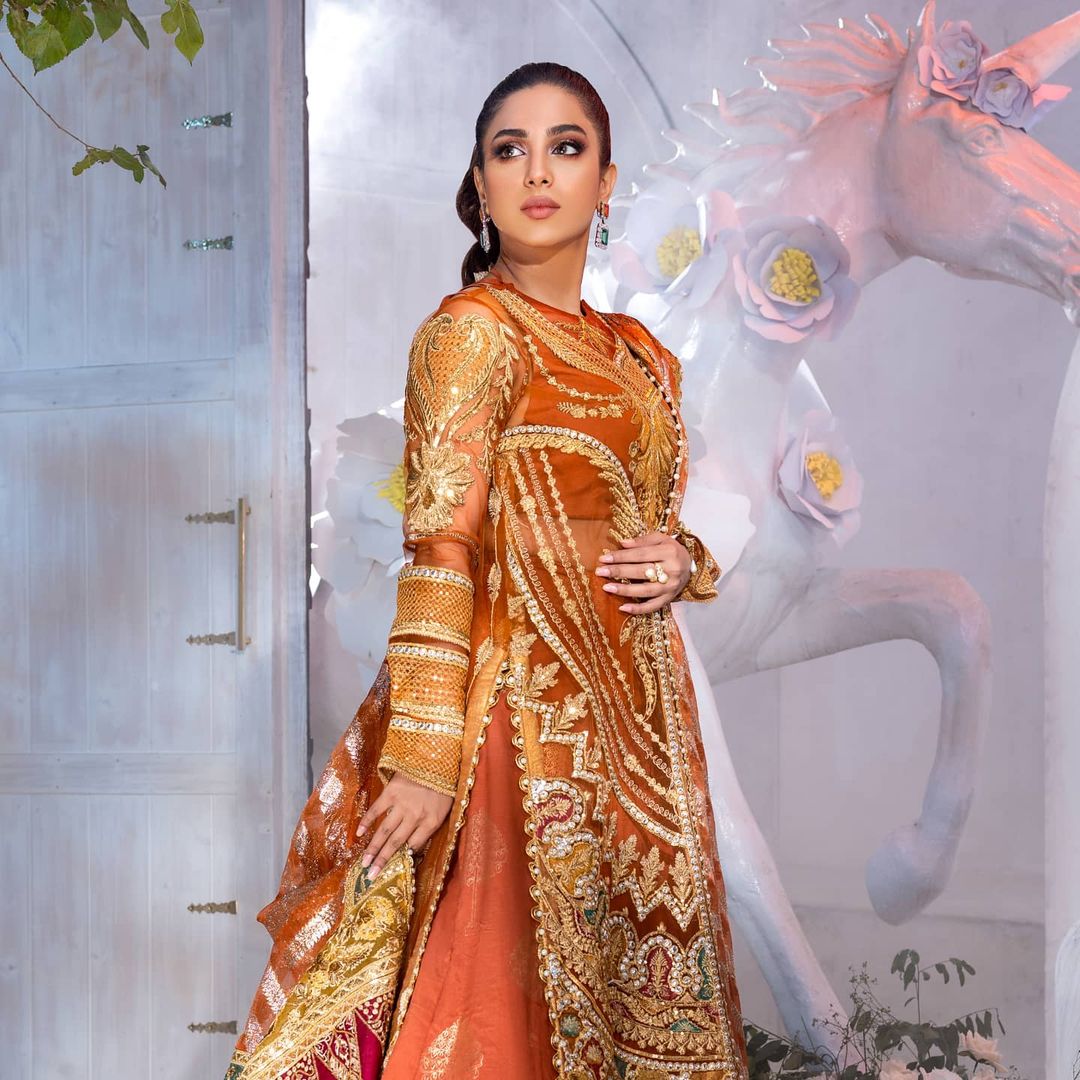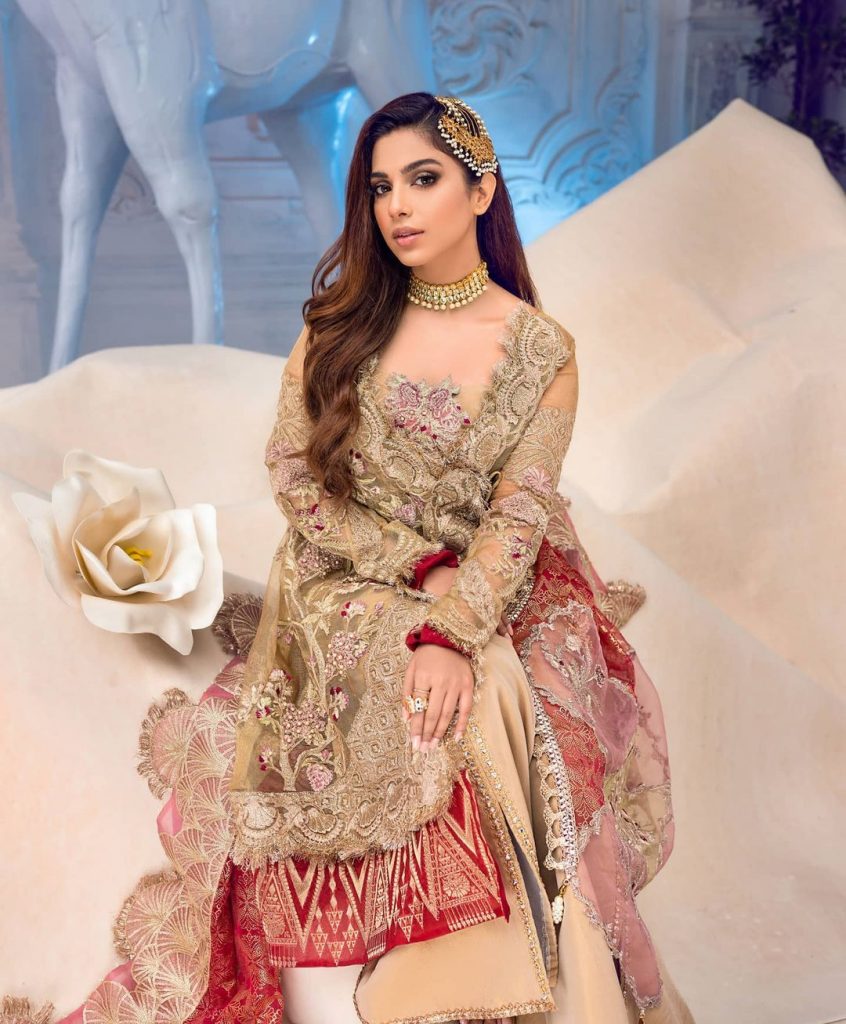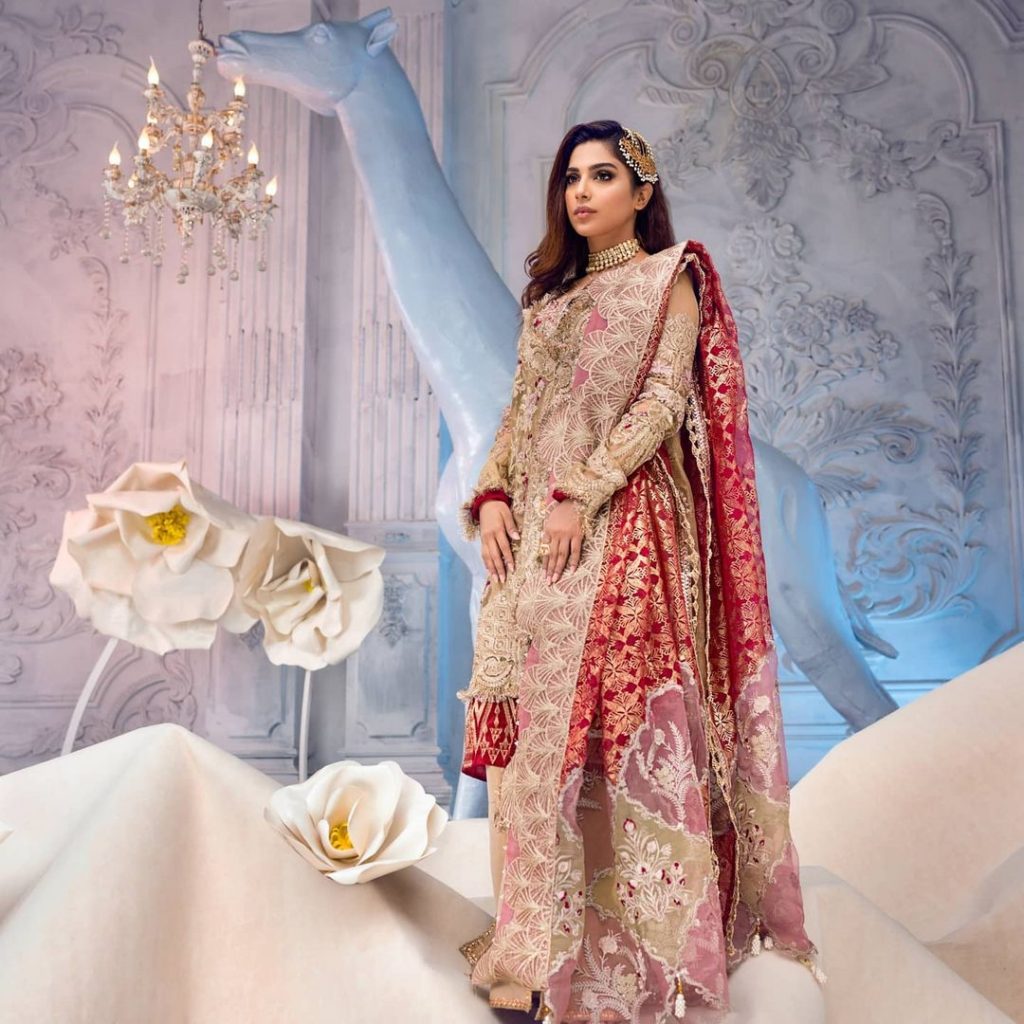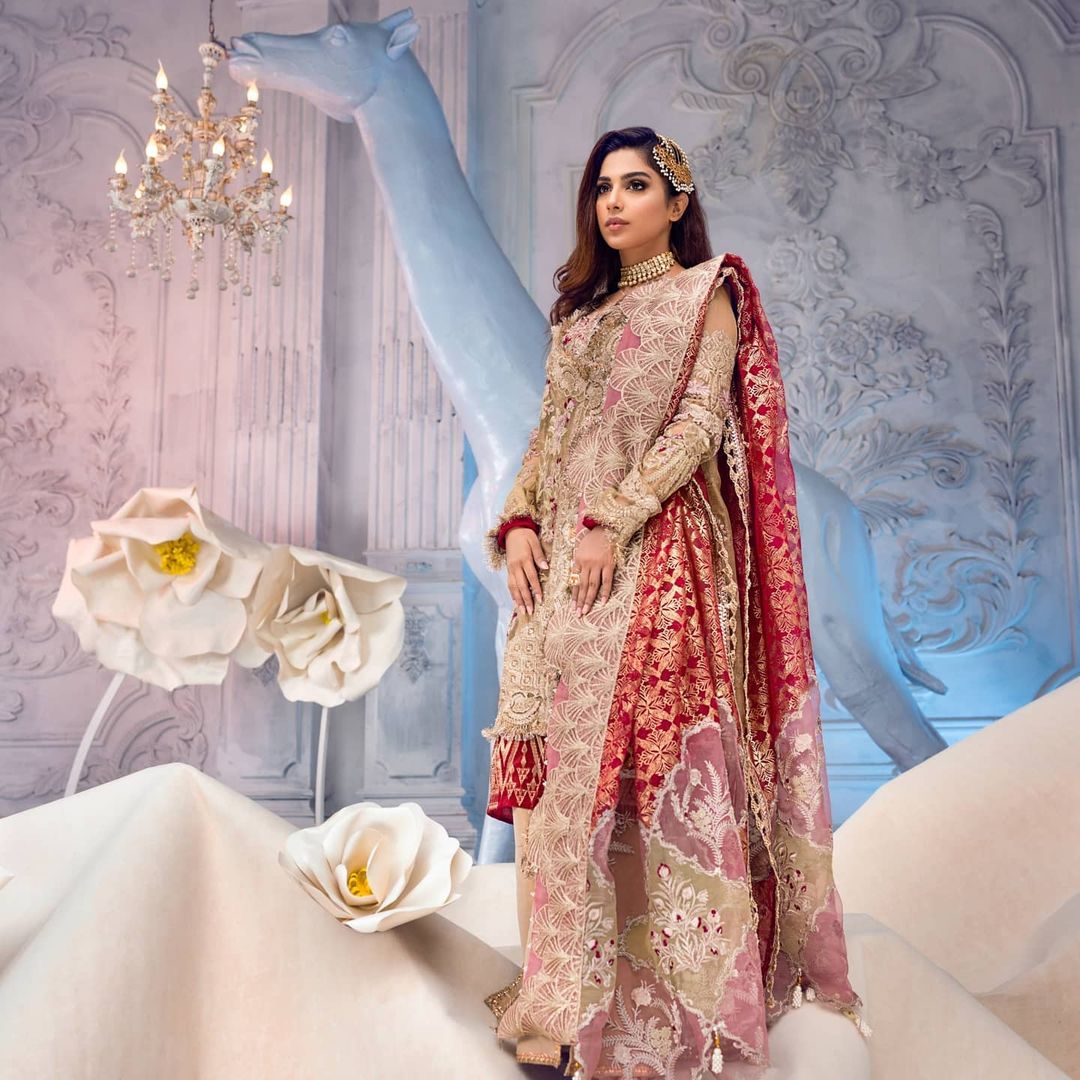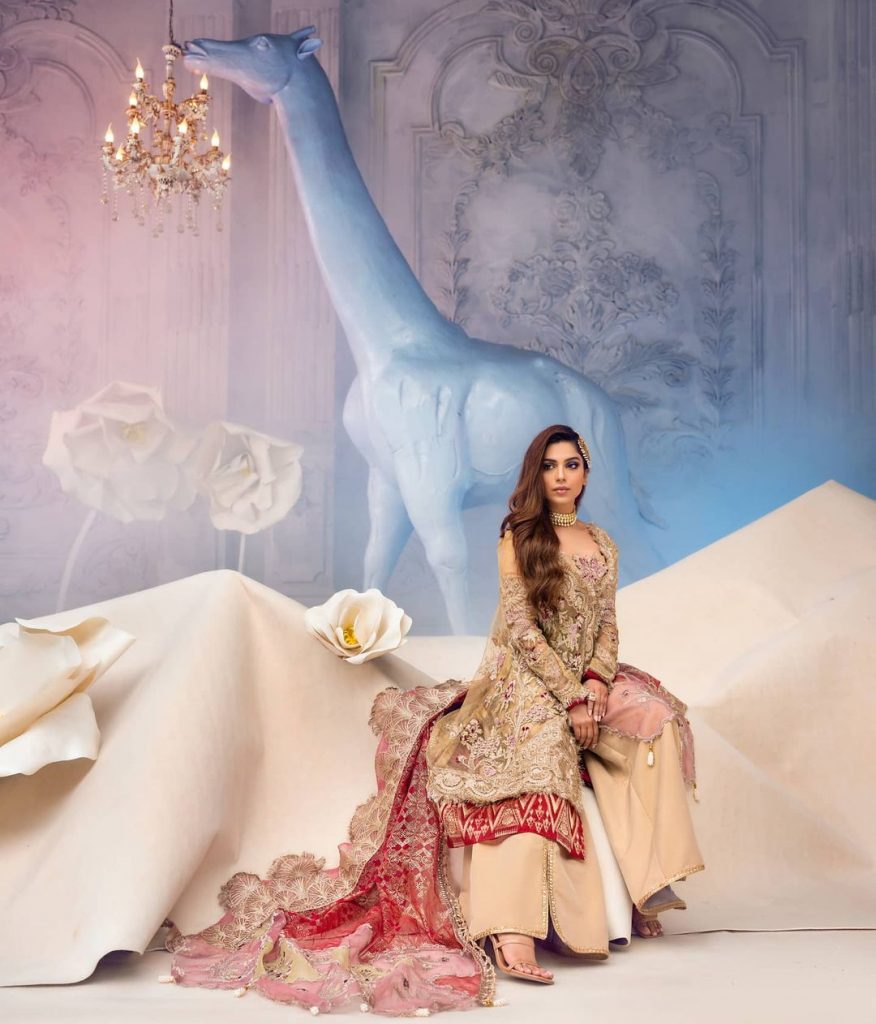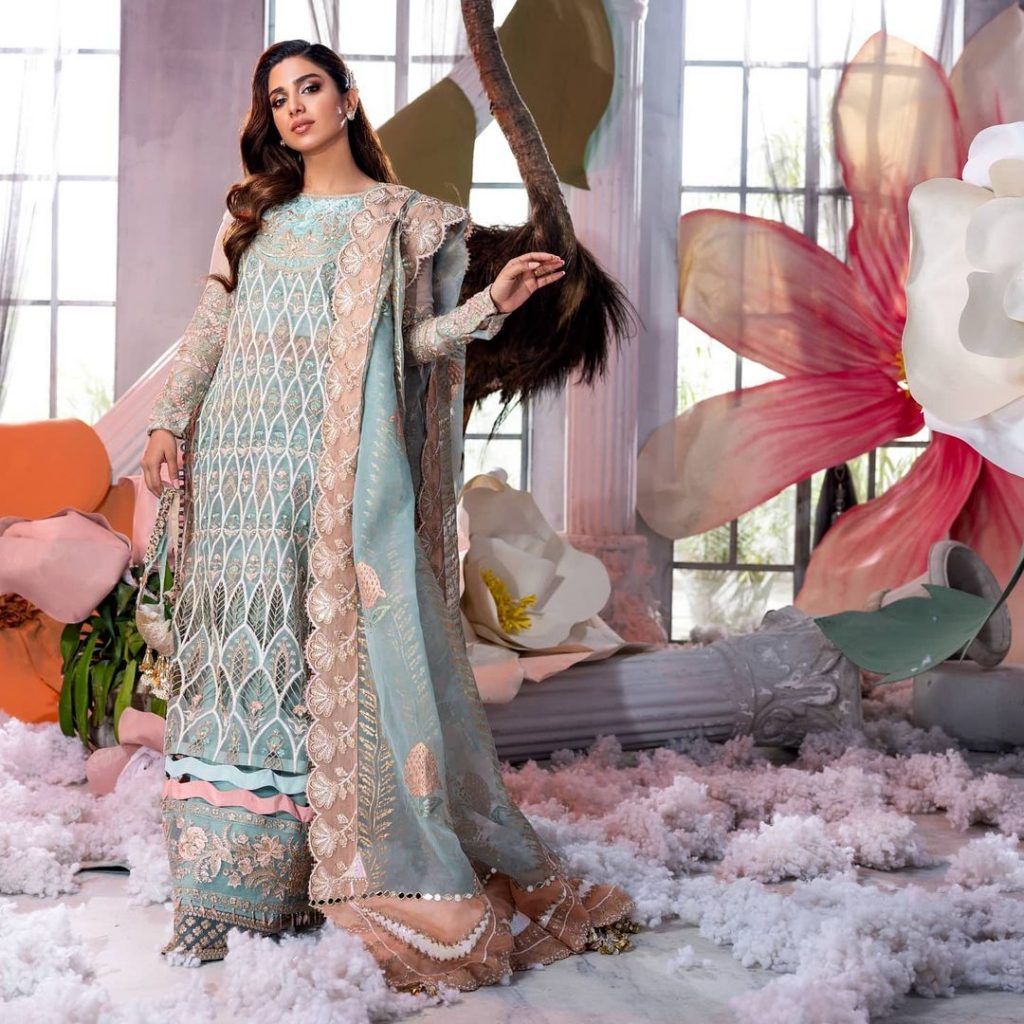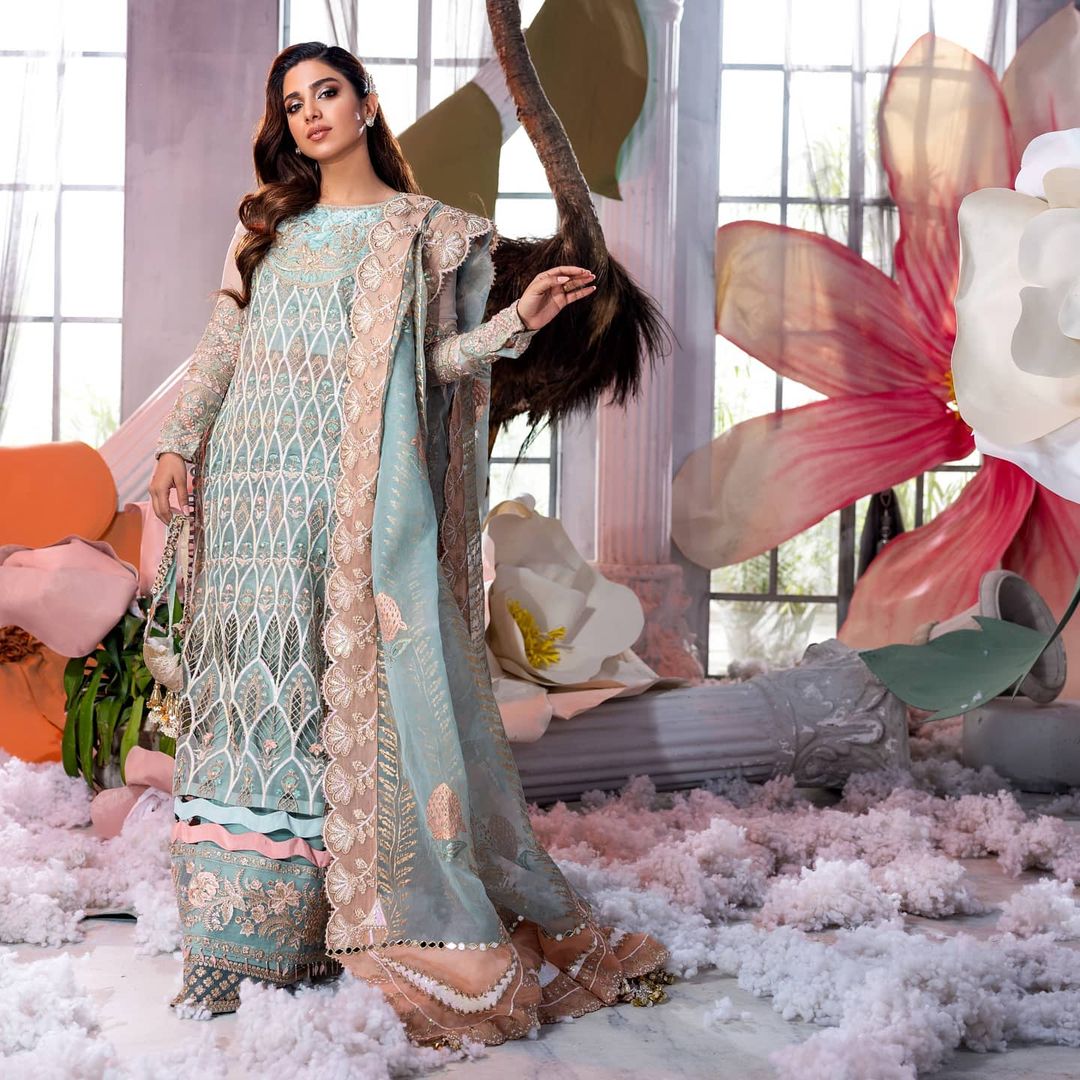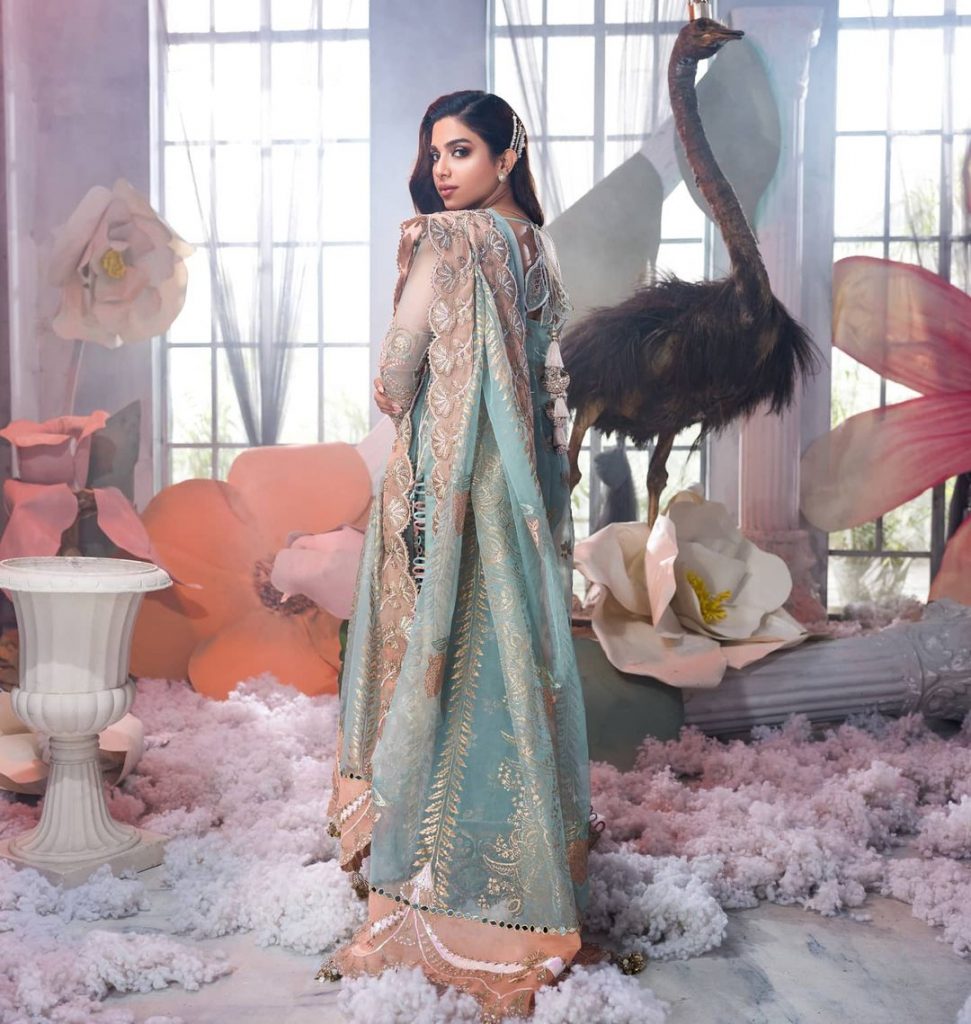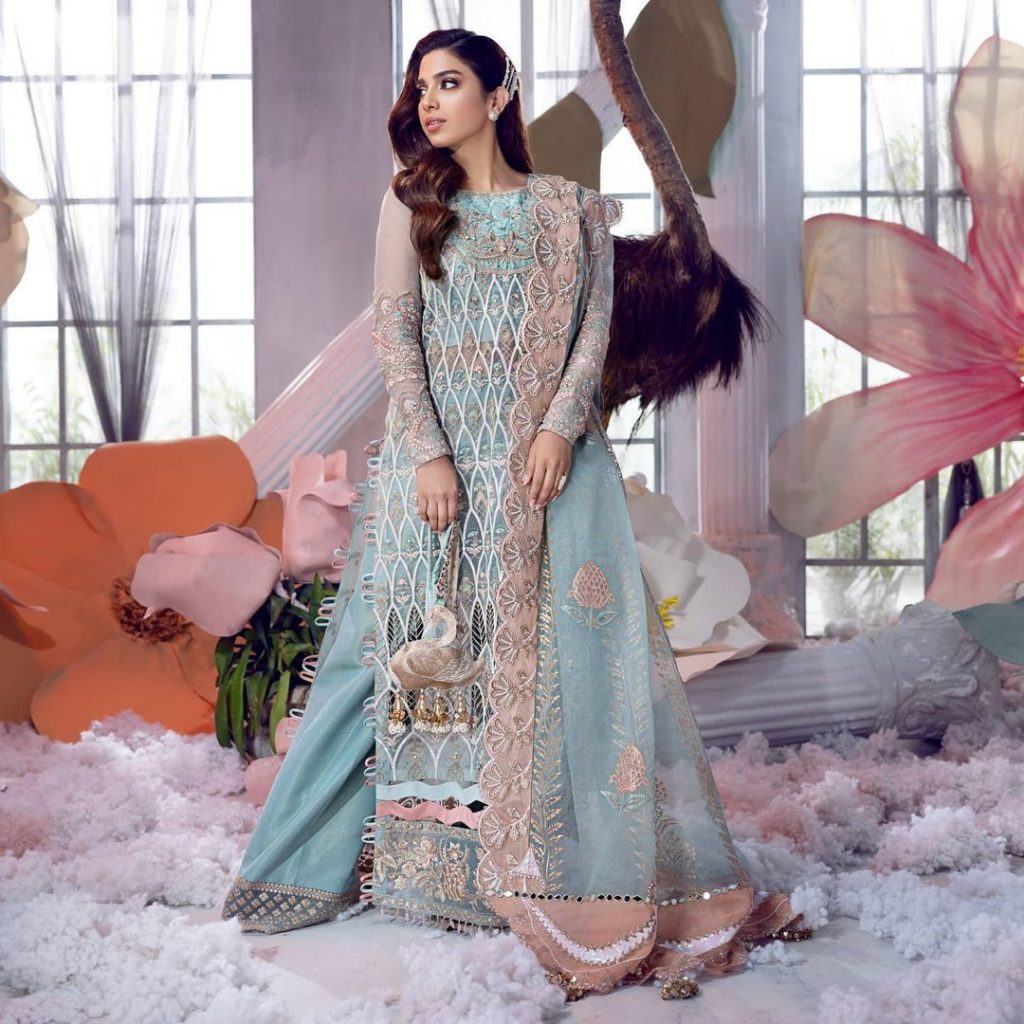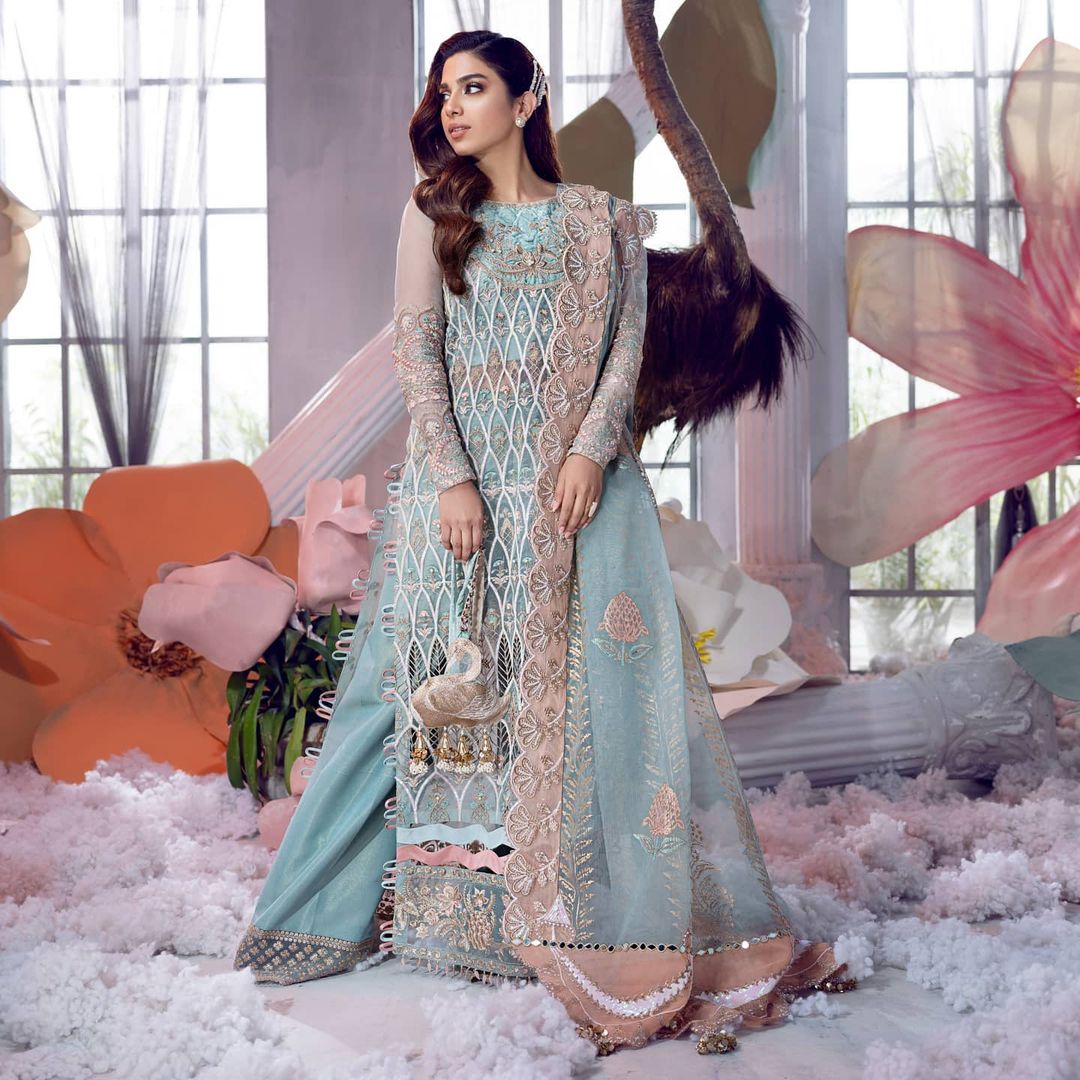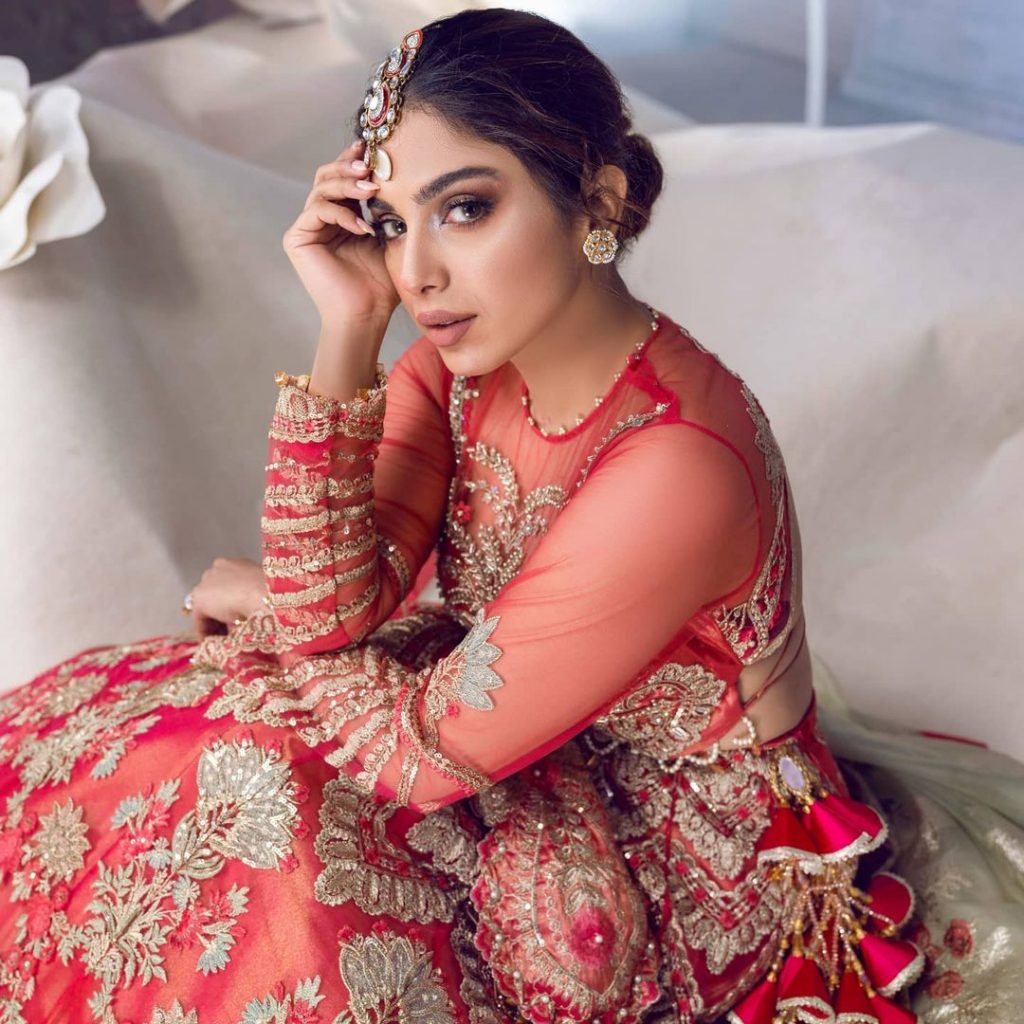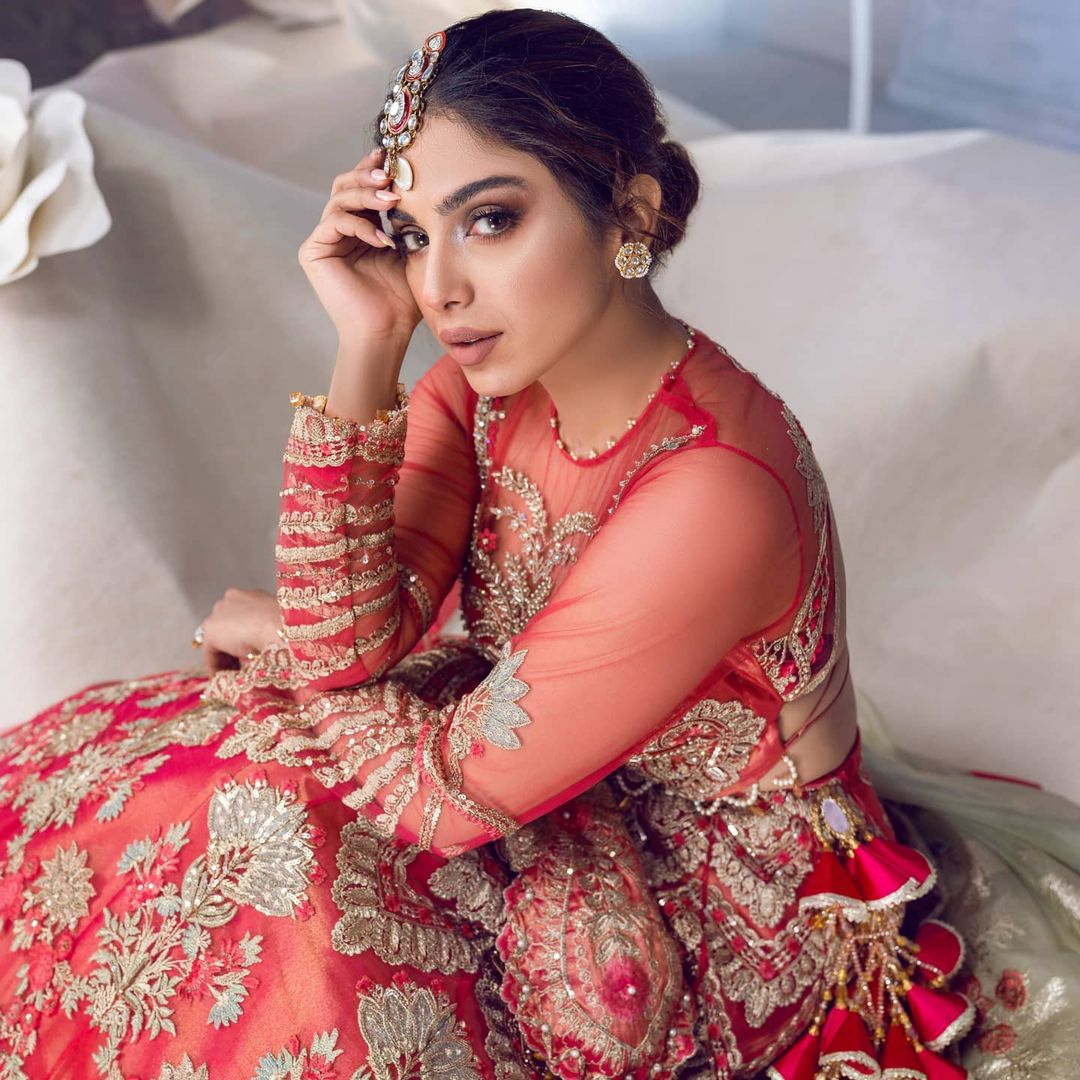 Sonya is resplendent is al the latest attires from the latest collection of Shiza Hassan. Every outfit is decorated with the most lavish embroidery techniques and exquisite details. This collection is a must have and classic pieces to enrich your traditional yet modern festive needs.