Fame is temporary so is the world of showbiz. People appear, amuse the audience and then leave. Not all of the gone artists are forgotten, few of them, secure their place in the hearts of the audience with their mind-blowing performance. Here we are talking about all those leading ladies of Pakistani dramas who no more work for television but are still in our minds and of course we will love to have them back!
Shehnaz Sheikh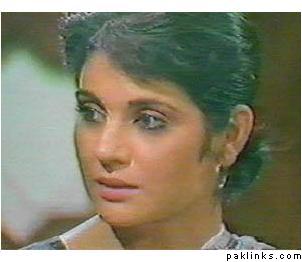 The leading lady of classic PTV plays Tanhaiyan and Ankahi, Shehnaz Sheikh has ruled television screens once but left acting because she wanted to maintain her individuality and apparently the new characters offered to her were too monotonous to attract or tempt her. When Marina Khan decides to make a sequel to the super hit play Tanhaiyan, there were rumors that Shehnaz will be performing in it but later on her characters was shown dead. Heesan Moin confirmed the fact during an interview that Shehnaz was earlier approached for the Tanhaiyan sequel but she refused for some unknown reasons. Shehnaz, now is happily married with two sons and living in Lahore.
Shehnaz Khwaja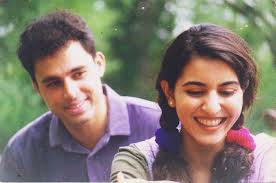 Shehnaz Khwaja – the Alpha Bravo Charlie fame, probably did only a single acting project but that was powerful enough to keep her alive in the hearts and minds of her audience for decades to follow. Alpha Bravo Charlie was a Shoaib Mansoor project and a sequel to Sunhare Din, a wonderful memory of those days when we used to have enough of Army based plays. Shehnaz played the character of a chirpy young confident woman who got married to Gul Sher Khan. The scenes of this couple are my favourite chunks of the play – what a treat to watch!
Seemi Zaidi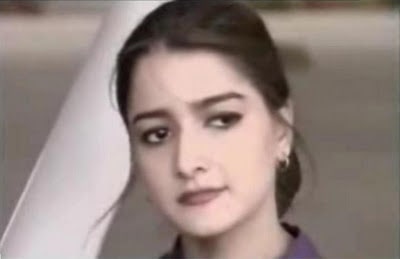 If you remember watching Aashiyana, your childhood was awesome man haha! I was actually meaning to write; if you remember watching Ashiyana, chances are you remember Sapna Ji as well. Yes, yes, the same Sapna Ji who traveled after getting tired of the indifferent attitude of her family and eventually ended up in Waseem Abbas' workshop, and when he took her home we got to see all that bhangra luddi scene of his siblings to welcome their bhabhi. She was such a beautiful lady, I wonder where has she gone now!
Aarifa Sidique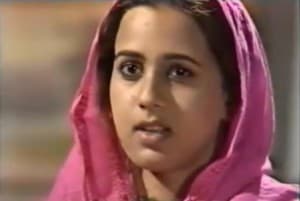 I remember Aarifa Sidique from the serious character of Chajo Baji and then her comic role in Larki Ek Sharmeli Si opposite Noman Ijaz. I simply adore her acting skills, she was wonderful in both genres. Aarifa has tried her luck in singing as well but her major field was acting. She is also among few of those actresses who just disappeared from screens and never showed up even on talk-shows or celebrity interviews. I'd love her to make a comeback, it would be amazing watching her back on mini screen.
Shariqa Fatima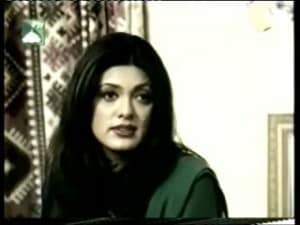 Shariqa Fatima is not one of those ladies who worked in a continuity but I remember watching her playing some strong roles in my childhood. Her play Sham Se Pehle was my favourite in which in spite of being a doctor she got married to a wadera kind of person (played by Adnan Jilani) due to strict family traditions. Shariqa Fatima kept on appearing here and there including a couple of telefilms but now it's been long since I last saw her, anybody knows where she is or what was her last project?
Huma Nawab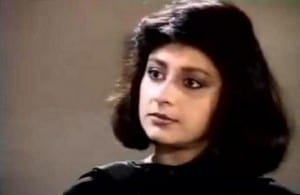 Remeber Hawaiien anyone? Huma Nawab played the eldest daughter of Ghazal Kaifi and Talat Hussain in that play, the one who was a nurse by profession and got married to a doctor who was almost double her age. Another memorable serial of Huma Nawab was Nijat, again on aired from PTV. Huma Nawab was a very elegant lady and an exceptional performer. Last I heard about her was that she is settled in USA and leading a not-so-amazing life. We wish her all the best, she is the lady who once entertained us well!
In addition to the above mentioned actresses, there are a lot of other ladies who deserved to be added to the list, for instance; Khalida Riyasat, Rohi Bano and many others but the reason of not mentioning them here is that I personally haven't seen them much since they belong to an era that actually ended way before my birth and my bad, I still am not able to watch their plays. Also their were ladies I remember watching in childhood, their face is in my mind but I can't recall their names (read Sonia of Jaal here) and of course I intentionally left some ladies because I watched them in an age where I was too young to judge the acting skills of them, I love them as a part of childhood memory but not sure if there was something exceptional in their acting! (read Saima Tahir of Kangan here).
Now it is up to you guys to add your favourite leading ladies to the list, let's dig out our childhood memories and give the much needed credits and appreciation to all deserving ones!
Zubia Rizvi