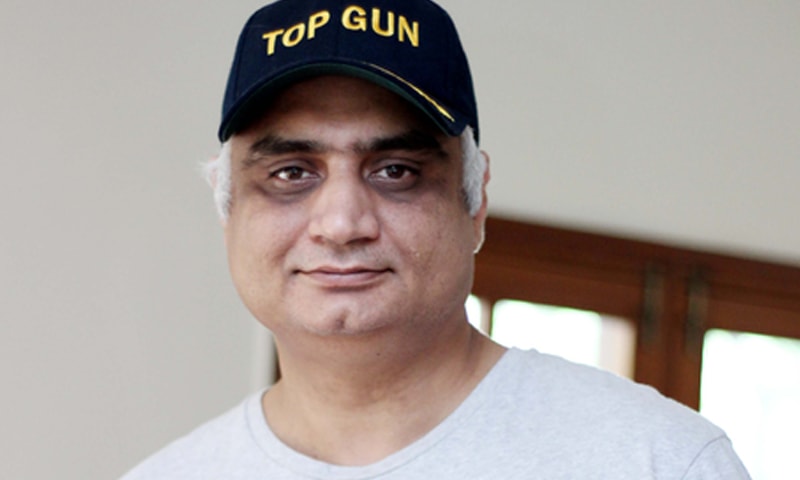 Hassan Waqas Rana has been labelled as one of the best directors of the Pakistani cinema, after his blockbuster movies, the latest of which being Yalghaar, that is currently crowned as the king at the box office on Eid. The film itself is based on a true story of the 76 hours of successful military operation conducted in the Piochar region of Swat district. It features the courageous and patriotic officers and soldiers of our nation who continually risk their lives for our safety.
We have an interview of the man of the moment himself, speaking to The Nation about his experience with Yalghaar and the challenges it brought.
Q. Yalghaar is a story of patriotism and dedication of Pakistan army in the inferno of war against terrorism. Was directing a war film your goal?
A. Yes absolutely, it was a challenge because no one had attempted to make a serious war film in the subcontinent before and some had said that it cannot be done.
Q. Making war movies is not an easy task. It takes cast of hundreds and use of lot of equipment and modern techniques. How was your experience?
A. It was indeed a challenge and this challenge quadruples in essence if you are using live ammunition explosives and real war machines including gunship attack helicopters. Even though that it was challenging, tough and exasperating at times but once you get it right the feeling is almost like solving a mathematical riddle. It is strangely satisfying at so many levels.
Q. What difficulties did you face in making this movie?
A. Everything about this film was a challenge. Especially for my actors as they had to maintain their looks and their physical appearance true to the character for such a long period of time.
I was only working on Yalghaar but all of my actors are at the top of their game at the moment and were extremely busy. Shaan had started Arth in which he is playing a completely different role to what he is doing in Yalghaar, Humayun had started Mein Punjab Nahi Jaoon Gi, Bilal Ashraf had to go for Janaan and that was a completely different role for him to do then he MaashAllah got Rangreza in which he is playing the character of a rock star which is poles apart from the role of captain that he is playing in Yalghaar. Sana Bucha was doing multiple other projects, Adnan Siddiqui had to go for film Mom in which his appearance is completely different to the clean cut Commanding Officer that he is playing in Yalghaar. Gohar was playing the role of a musician in Rangreza. So yeah it was extremely challenging for all of them to come back to Yalghaar and pick it up from where they had left and start all over with the same intensity.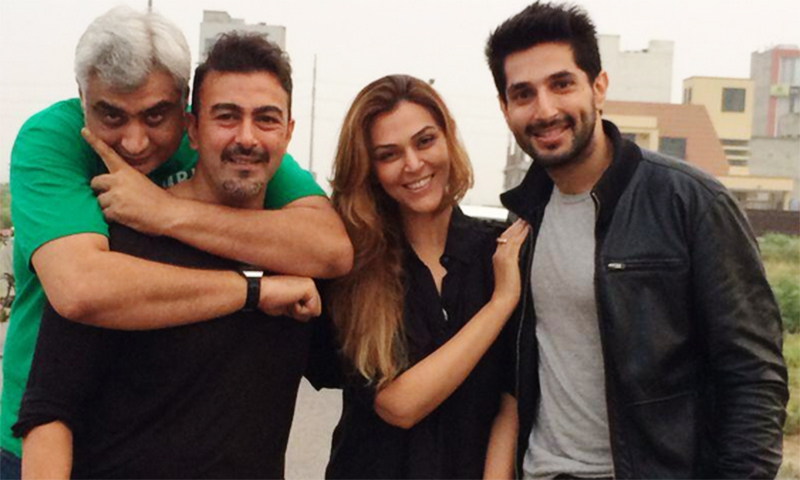 Q. What in your view is the most attractive thing about your film?
A. The battle sequences of the film. They are raw, gritty and as close to reality that you can get without being shot.
Q. How far was Pakistan army cooperative in helping to complete your film project?
A. It was an absolute impossibility to make this feature film without the support and help of the Army. I can't really take names but these guys were as involved in the production as any one of us. The most beautiful thing about it was that, they would make us forget that they were real officers we actually started feeling as if they were the part of the crew.
Yalghaar has generated a total collection of 63 million in just three days. Did you believe this film will rule box-office with impressive numbers as compared to other Eid releases nationwide?
I knew Yalghaar was not an average film and believed it would perform on extremes either this or that way, but thanks to Almighty and the beautiful people of Pakistan it went towards the positive numbers that we see today.
Q. Which was the most difficult scene that you shot for Yalghaar from a director's point of view?
The most interesting thing about Yalghaar is that every scene in the film came with its own challenge whether it was an infantry battle or a pitched battle of the SSG or the Aviation component of the film or even the romantic scenes. Each and every scene in the film presented its own set of challenges.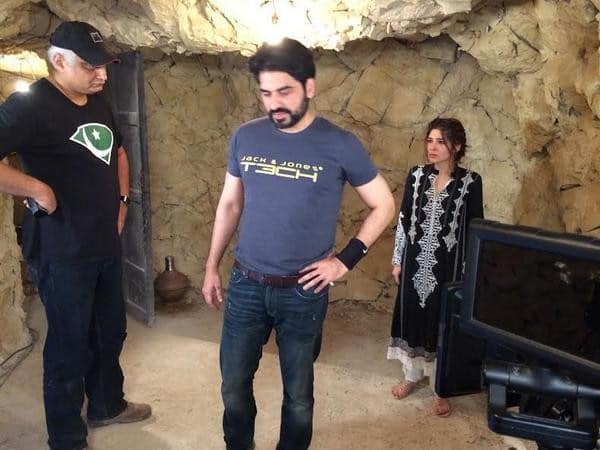 Q. The film was mostly shot on many locations, what were the locations?
A. We mostly shot in the northern areas – Tarbella, Mangla, Lahore, Pindi, Peshawar and some other places which I can't really name here.
Q. Why are war movies popular right now?
A. War movies have always been popular with the audiences. There never was time in the cinema history when war movies were not the most anticipated or watched.
Q. What is next for Hassan Rana?
I am currently writing scripts for two international projects. One is a period piece and the other is dealing with a very interesting concept. I am also going to shoot another feature film by the end of the year and then I am diving straight into "Waar-2".