The world of television is like a vortex and it manages to capture us into it's massive power. We are slowly, but steadily becoming hoarders of entertainment overload. Many of us spend countless hours not just watching our favourite dramas but also reading articles related to them. We just can't seem to have enough!
Having seen quite a few dramas myself, I noticed some very obvious stereotypes. Stereotypes are generalizations about a group of people whereby we attribute a defined set of characteristics to this group. Let's take a closer look to better understand some of the stereotypes we've come across:
1.The elite businessman: He's usually running a multimillion dollar corporation (but we never get to know the nature of his business) and he's an honest, usually dignified man in his late 50s. His employees look up to him with respect and he owns a handful of cars, wears fancy suits to work and lives in a mansion. At home, he's a different person altogether. His wife is the one who pulls his strings like a puppet, cuts him during conversations, keeps reminding him that he runs the office whilst she runs the home and he usually has little or no say in any decisions involving his children.


2.The socialite– She's married to the elite businessman and dresses in nothing less than designer-wear with matching stilettos, exquisite jewellery and her face deserves to be on a magazine cover. She's too busy to bother about petty issues like what's for dinner since a) she has a social circle and the upkeep is tiresome and b) she runs an NGO. She reminds her family that she's got too many things to take care of like going shopping and catching up on the latest gossip since image is everything. She hates the perfect son's not-so-perfect-match and makes life a living hell for her.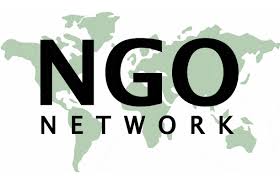 3.The perfect son– He's every woman's Prince Charming only he's a mama's boy. He wishes for a wife who would worship him since he doesn't want to end up like a whipped husband- an image that mortifies him since his daddy (despite his millions), is basically just that!

4.The spoilt daughter– She takes after her mommy only she's way more obnoxious and has a problem with everyone. She usually settles for a mismatched guy and later ends up divorced or separated. Depending upon her mood, she can make things very uncomfortable for the perfect son's not-so-perfect-match.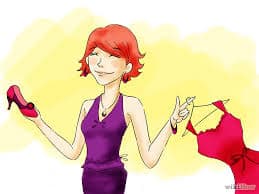 5.The naani/ daadi– She's usually very close to the perfect son and dislikes the socialite. She's the only one who understands why the perfect son want's to find a girl who's his exact opposite. Plus, she serves a dual purpose- she adds the element of emotional blackmail as and when the story demands it.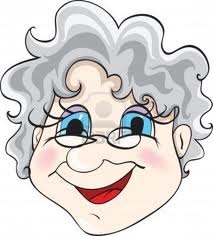 6.The perfect son's not-so-perfect match– She's a simple girl who was raised with a lot of pain and hardship since she belongs to a middle-class family. She almost always wears a duppatta over her head before stepping out of her house. She's a smart cookie- educated and works hard to provide a stable living for her family now that she's all grown up. She has no dreams of her own but only wants the best for her family- her parents, siblings, etc.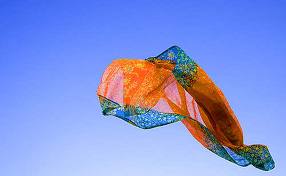 7.The parents of the not-so-perfect match– They are a middle class couple who constantly worry about how they will manage to accumulate enough jahez for their daughters. The father earns just enough for them to afford sabzi on a daily basis and meat only once in a while.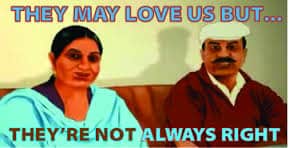 8.The siblings of the not-so-perfect-match– They are there just to remind us that there are multiple mouths to feed thus the sabzi vs meat ratio. They have very little to add to the story, but every now and then, they might have a marital issue that's thrown in just for good measure.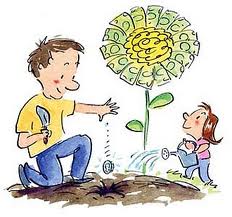 9.The friend of the not-so-perfect-match– Since the siblings really don't contribute much, the voice of reasoning is the responsibility of the friend(s).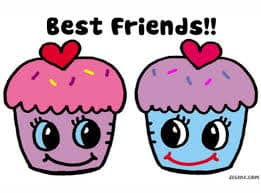 10.The home-wrecker– Ah, now this one's interesting. She is either a family friend/ cousin of the perfect son and in that case, she's a cross between the socialite and the spoilt daughter. Or, she is somehow related to the not-so-perfect-match and secretly envies her sheer luck and tries to get the perfect match for herself.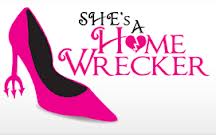 11.The secret admirer of the home-wrecker– This is a guy who is suffering from a huge inferiority complex and goes out of his way to help the home-wrecker get the perfect son at the expense of his own happiness.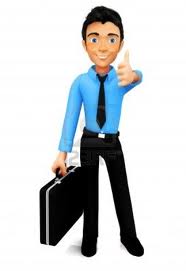 12.The house-help– These are usually know-it-alls who eavesdrop and then serve as scene-fillers when the story isn't moving forward.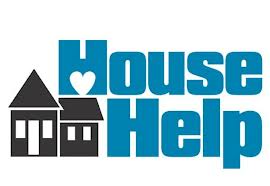 These are some of the ones that came to my mind. You might recall them in various dramas like Humsafar, Zindagi Gulzar Hai, Shehr-e-Zaat, Muhabbat Subh Ka Sitaara Hai, etc. How many more can you add to the list?
Let's get talking!
Kanwal Murtaza