After announcing the nominations for the categories of film and drama for the Lux Style Awards 2018, the nominations for Fashion categories are out. There are ten fashion categories for honouring the best model to the best brand this year. Here have a look: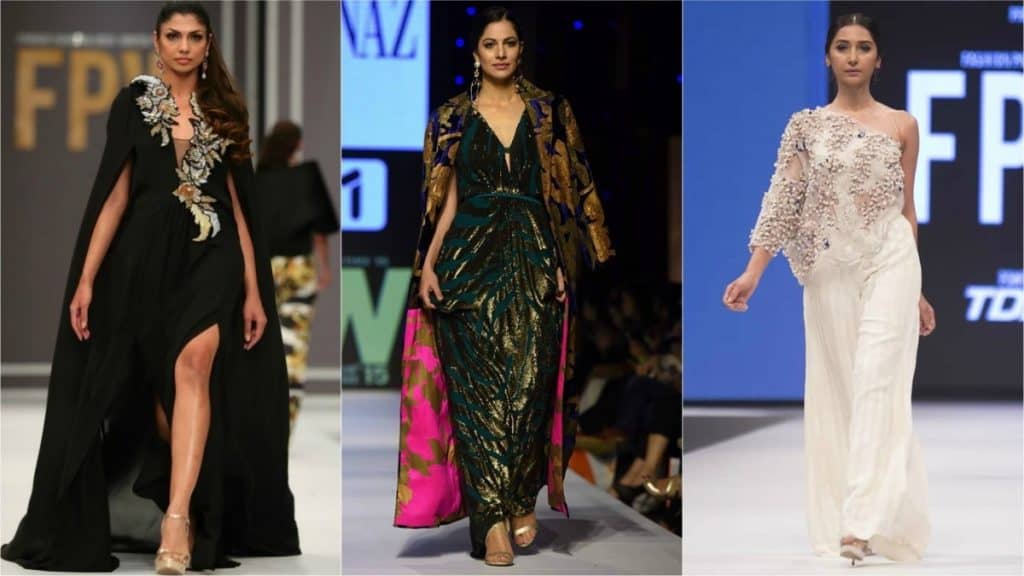 Model of the Year-female
Amna Babar
Anam Malik
Hira Shah
Sadaf Kanwal
Zara Abid
Model of the Year-Male
Aimal Khan
Champ Imi
Hasnain Lehri
Omer Shahzad
Shahzad Noor
Achievement in Fashion Design-Pret
Chapter 2 by Khaadi
Cross Stitch
Generation
Sana Safinaz
Sapphire
Achievement in Fashion Design-Luxury Pret
Elan
Mahgul
Misha Lakhani
SaniaMaskatiya
Shamaeel Ansari
Achievement in Fashion Design-Bridal
Ali Xeeshan
Elan
Faraz Manan
Mahgul
Sana Safinaz
Achievement in Fashion Design-Lawn
Elan
Maghul
Sana Safinaz
ShehlaChatoor
Zara Shahjahan
Best Menswear Designer
Amir Adnan
Deepak and Fahad
Deepak Perwani
HSY
Republic by Omar Farooq
Best Hair & Make-up Artist
Fatima Nasir
Hannan Siddique
Qasim Liaquat
Saima Rashid
Shoaib Khan
Best Fashion Photographer
Abdullah Haris
Alee Hassan
Nadir Firoz khan
Rizwanul Haq
Shahbaz Shazi
Best Emerging Talent
Fahmeen Ansari – Model
Hussain Rehar – Designer
Javeria Hanif – Model
MHM Photography – Photographer
Saheefa Jabbar Khatak – Model
Who do you think is going to win? Share in comments!