As per report of Urdu Daily Express, Madiha Shah is now happily married to Javed Iqbal who is a Canadian businessman of Pakistani origin. The simple wedding ceremony was held in Vancouver, British Columbia, Canada and attended by close relatives of Javed Iqbal and Madiha Shah.
Javed Iqbal has gifted a house in Defence Karachi as well as Vancouver, Canadar to Madiha Shah. Javed Iqbal's business has presence in Canada, Dubai and Pakistan.
While talking to Express, Madiha informed they will arrange a walima reception in Pakistan. Madiha also praised her in-laws and spouse Javed Iqbal
Madiha Shah actual name Rubina or Rubi started her career from television, PTV Lahore center's play Sooraj Kay Saath Saath in late 1980's. Paired with Shaan her first film Nagina  in early 1990's was super hit. In first half of 1990's Madiha Shah's was a popular film star in Urdu and Punjabi films. Her pair with Shaan was quite popular and both appeared in more than 35 films. After 1995 many new artists joined film industry and Madiha Shah's career declined. Her last major film was Majajan in 2006 opposite Shaan which was super hit. Madiha Shah also has a daughter from her first marriage before joining showbiz.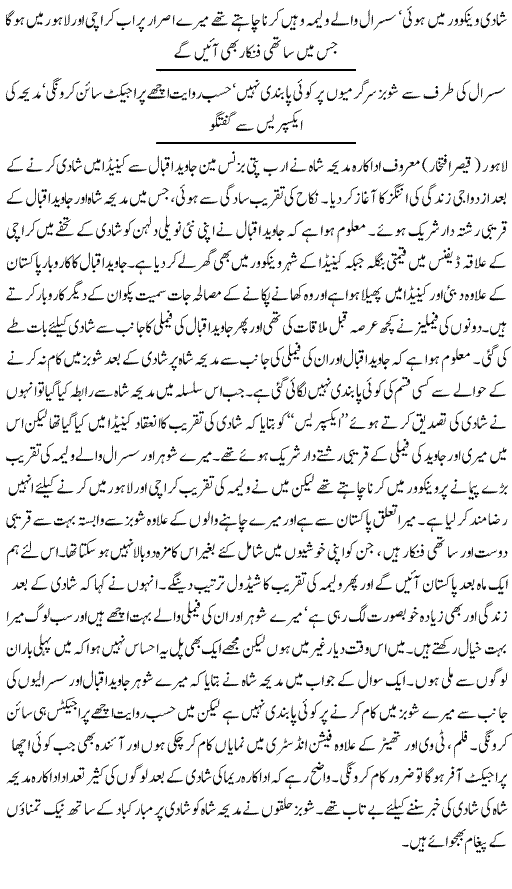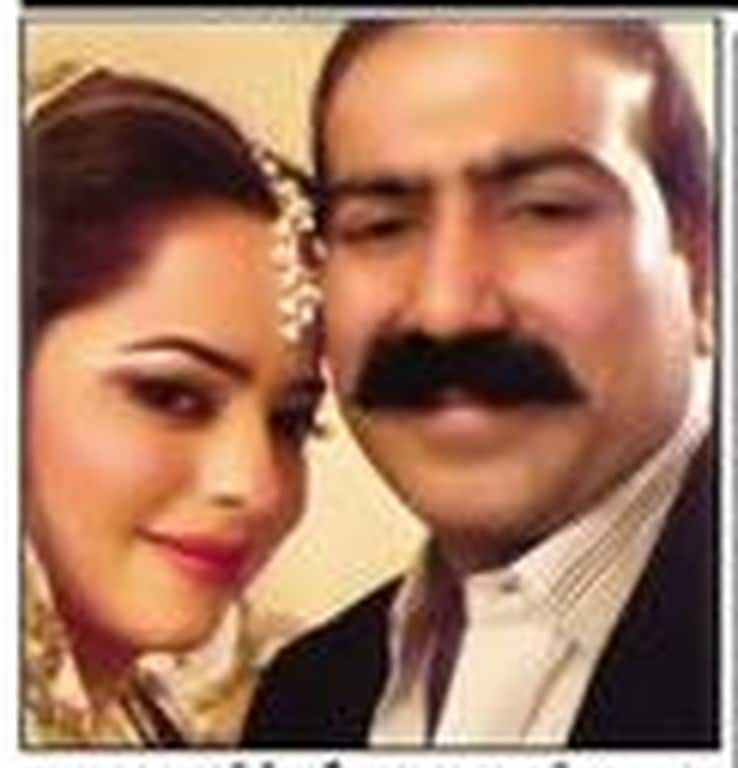 Source: http://www.express.com.pk/epaper/index.aspx?Issue=NP_LHE&Page=showbiz_Intl010&Date=20141115&Pageno=10&View=1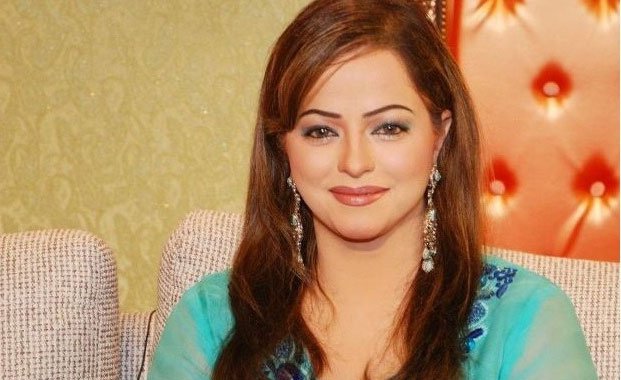 Rashid Nazir Ali