Veteran artist Qavir Khan is playing the role of Yahya Bakhtiar in an upcoming drama named Trial. It is the same drama in which Samina Peerzada is playing the role of Indira Gandhi.
Yahya Bakhtiar was the attorney general and a leading lawyer of Pakistan. He was lawyer of Zulfikar Ali Bhutto in famous qasoori murder case. Zulfikar Ali Bhutto was senetenced to death in this trial.
Yahya Bakhiar passed away in 2003 at the age of 81. His daughter Zeba Bakhtyar is a famous artist.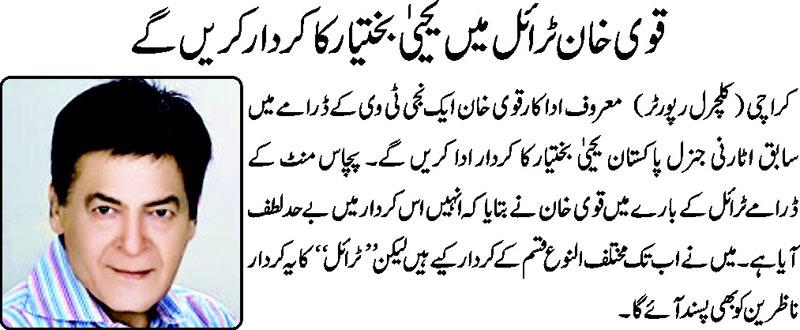 Rashid Nazir Ali