The recent on-going controversy of Mahira and Firdous sahab has not settled yet and we have more for you…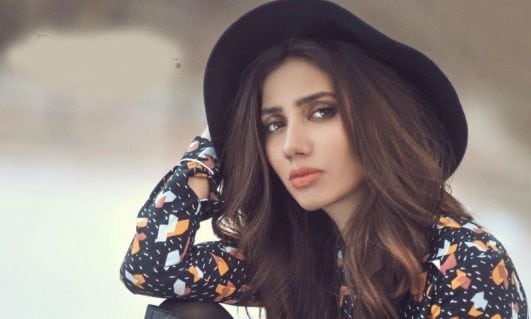 The veteran actor Firdous Jamal made an appearance on Faysal Qureshi's morning show,  Salaam Zindagi.
He blurted, "You didn't even ask me what I think. I'm sorry to say if someone likes it or not, but Mahira is not heroine stuff. She's a mediocre sort of a model, she's not a good actress and is not a heroine.
She's quite aged as well and we don't have heroines at this age, they only play the characters of mothers", added the 65-year-old actor.
His statement took internet by fire and celebrities including; Faysal Qureshi, Osman Khalid Butt, Gohar Rasheed, Humayun Saeed and others came out in support of Mahira Khan.
They took Twitter to show their immense support for Mahira.
Extremely disappointed and strongly condemn Firdous Jamal's comment regarding Mahira Khan. Whatever his point of view is, there's absolutely no justification for such rude remarks for a colleague publicly & on television. Mahira is extremely hardworking and honest to her craft…

— Humayun Saeed (@iamhumayunsaeed) July 27, 2019
Dismissively claiming actresses have a shelf-life, that they should stop acting as leads and appear as mothers is not the same as 'mentioning their age', you bashi-bazouk.
I'll stay in my lane when you delete your account, and your existence. Acha tamasha lagaya hua hai. https://t.co/aUHs1rQEso

— Osman Khalid Butt (@aClockworkObi) July 27, 2019
Thats how he thinks kiya faraq parhta hey …she is super star and i was shocked too. I meant jo hit milni chahiye woh mily #binroye was hit but bari wali hit .khir i praised her 1000 times in my show no one shared that 🤔 https://t.co/xb5IYwukgs

— Faysal Quraishi (@faysalquraishi) July 26, 2019
Mahira posted a handwritten letter-like post on Instagram, thanking people for the support. She asked people to be tolerant of other people's opinions and not be 'scared' of a successful woman.
Here's the full letter:
But the story doesn't end here and we have something for you. Recently, Mahira appeared in an interview and talked about her health and age.
She added "But um, sab sahi keh rahay thay na buddhi horahi hoon. Nahi nahi sach, mai aapko bata rahi hun , khair I mean wo tou ek joke hai but my health has been so bad, matlab mujhe sab ne kaha hai bus ab iske baad hum jainge aur apna har cheez check karwainge" said the popular actress Mahira.
It seems like she is having some health issues and she might take a break from work. What do you think on this statement of Mahira?