Imran Ashraf is undoubtedly the dark horse of the entertainment industry. He is not the one who became famous overnight due to one project, one picture or one song. He is not a sensation that comes like a bang and then fades away. He is a talent who comes, expresses and stays. Anyone who missed how good he was in Dillagi saw his talent in Alif Allah Aur Insaan where he played the role and showed the tribulations faced by a transgender in this society to the perfection. And who is left should just tune in to Ranjha Ranjha Kardi and you will know the craft of this guy. He made people notice him and love him not through his looks or social media or styling but through his craft and talent.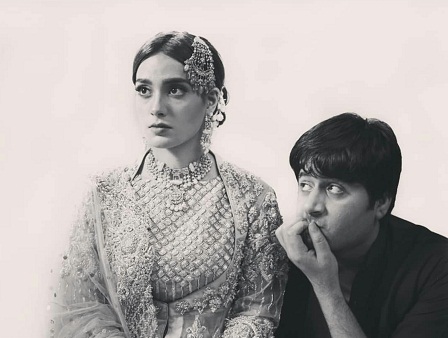 The biggest star of Pakistan, Mahira Khan is never afraid of appreciating her peers. She just goes out and praises who she thinks need to be praised. Mahira took to Twitter and praised Imran Ashraf for his talent. Imran has definitely mesmerized the diva with his latest project. This is what Mahira just had to say about the actor:

We wish to see Mahira Khan and Imran Ashraf together. It will be hands-down an interesting watch. What say!