Sarmad Khoosat and Mahira Khan are much more than just two talented individuals who have worked together on 3 major projects. Hamsafar, Shehr-e-Zaat and Manto are 3 projects these people have worked on together with total dedication. The relationship between these two people goes much deeper than just that of a director and an actor. Mahira Khan and Sarmad Khoosat both admire each other and are really good friends who share the love of art.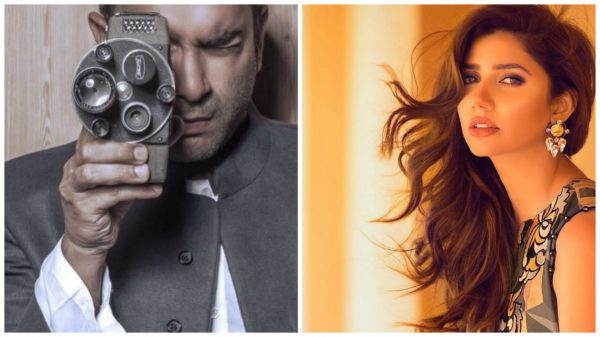 Mahira Khan was chosen by Hello! Pakistan to grace the cover of their May issue which is also their 50th issue so it is very important. Mahira Khan talked about her career, her meeting with Shah Rukh Khan, how it was like working with him and much more in her interview with the magazine.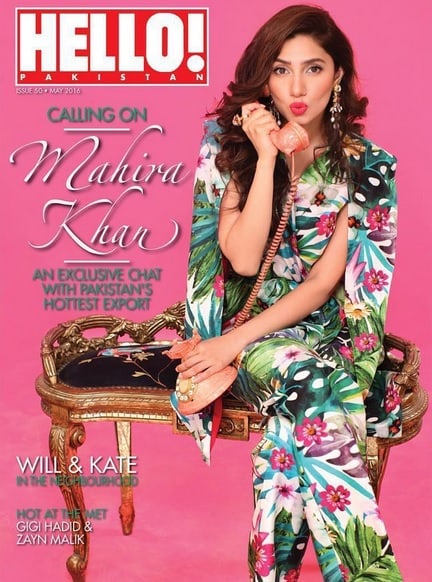 Sarmad Sultan Khoosat was also asked to say a few words about Mahira Khan and here is what he said about her,
"Working with Mahira is like falling in love all over again – with the idea of collaborating with an actor and strengthening of one's belief in being able to bring a story to life. Her strength is being so purely vulnerable and malleable as an actor. She is my 'Ganga'. "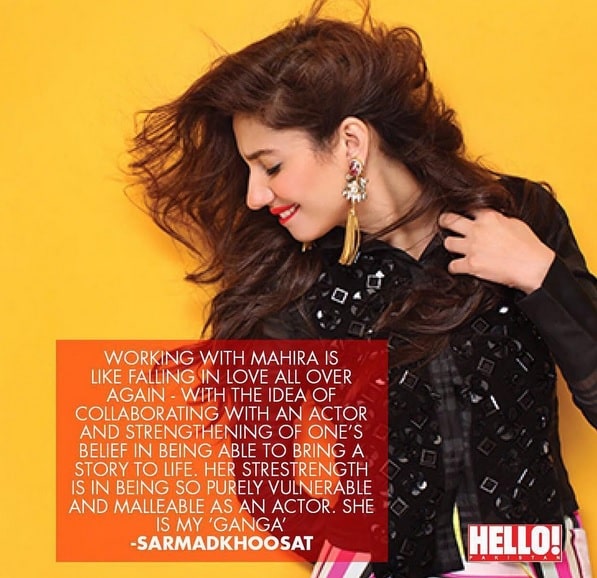 Mahira Khan also shared that she has worked very hard to be where she is today and she has met some wonderful people on the way. There is a lot more which this young actress wants to achieve.