This had to be the most clichéd episode of Tum Kon Piya. The problems faced by Elma in her new house were quite predictable with the exception of Arif's behaviour which was a little too outrageous. Arif is clearly jealous of his brother and he knows only too well that his mother is insecure. He knows that deep inside Sharafat begum is fearful that Zarbab might get closer to his wife – a very typical insecurity which is actually quite common in our society! Everything that Arif says does have an effect on Sharafat begum especially because she can see that Zarbab genuinely likes his new wife. It was good to see Zarbab giving Elma the kind of welcome she deserved. Like any other seedhi sadhi mashraqi lrki Elma has decided to move on. She is married now and she wants to make this marriage work. Zarbab was always a coward, that is something which won't change overnight.
So far I had no trouble relating to the different scenarios in this drama but tonight everything that happened with Elma on her first day in her new house did not make me feel for her at all! Elma's sister's behaviour was annoying to say the least. They shouldn't have burdened their father by crying in front of him because there is absolutely nothing he can do now. Also, announcing that Aapi was making the kheer in front of him was very childish. Even if Elma is expected to run the kitchen in that house, it shouldn't come as a big surprise to any of her sisters since she always did everything when she was in her father's house. Last but not the least how did these two manage to make such a lavish breakfast!! Now that really was a surprise!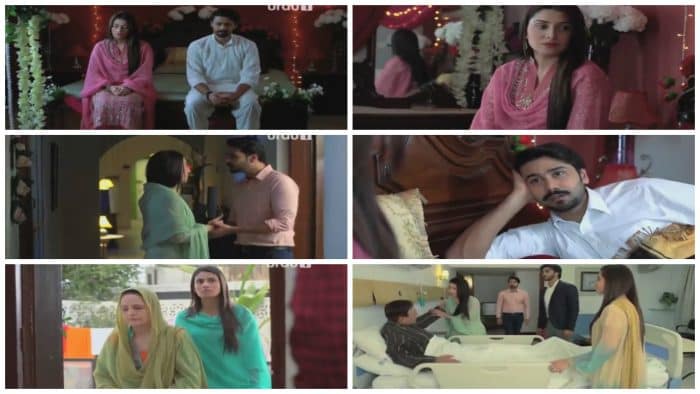 The only person I felt for tonight was Ramish. It looks like Elma is much stronger and she will be able to cope with this situation but Ramish is heartbroken now because the only person he ever loved is someone's wife. The scene in the hospital was shot really well, these two did not even look at each other, which was definitely very realistic. It was almost as if they never shared all those moments and feelings.
Muzaffar Hassan continued to be as stubborn as before. While Ramish's mother was concerned about her son, her father was very sure that he will be able to have his own way. Although Muzaffar's character is clichéd to the core – a business tycoon with a heart of stone! But even then I think Mehmood Akhtar has done complete justice to his character. It is great to see him in so many serials nowadays. He was equally convincing as a caring and sensitive father figure in Gul-e-Rana although his character stopped making sense after a while.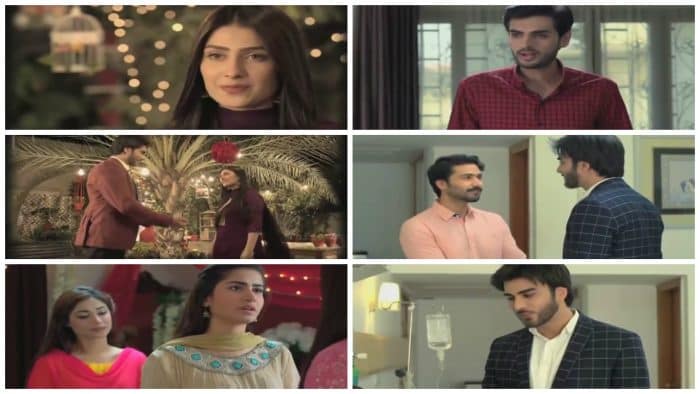 Like all the previous episodes of Tum Kon Piya, this one too was a visual treat. Every single shot was flawless and beautifully captured. The director has managed to make the sets look pleasing without making them too grand. The susral ki politics however had to be the biggest off-putting factor in tonight's episode. Sharafat begum's character is one-dimensional; right from the beginning we have only seen one side of her character, the side which wants to control. It would have been nice if there was more to her character since we will be seeing a lot of her.
The preview of the next episode suggested that Muzaffar Hassan's heart attack will prove to be a game changer. This new development will certainly change Ramish's decision and he will end up marrying Sunbal.
How many of you watched this latest episode of Tum Kon Piya? Do share your thoughts about it.
Fatima Awan