Aisha Khan has proved her acting skills time and again, she is currently seen in Khuda mera Bhi Hai and Noor e Zindagi and has impressed the viewers thoroughly. On the other hand is our diva Mahira Khan who is all set to make her debut in Bollywood with Raees. One always thinks that two actors can't be good friends but these stars certainly proved us wrong and showed us a positive side.
Recently, Lifestyle magazine 'Something Haute' posted a photo of Aisha Khan on Instagram with the caption, "Kudos to Aisha Khan for delivering such an impactful and poignant performance in #KhudaMeraBhiHai. We could have never imagined – having seen her in Jawani Phir Nahi Ani and MannMayal – that she is such a terrific actress."
Many people on Instagram stood by the lady and moreover, praised her for giving amazing performances.
"You must watch some of her stuff, she's so so good. Watch Vasl, there was another one with Humanyun I'm forgetting the name," said Mahira Khan.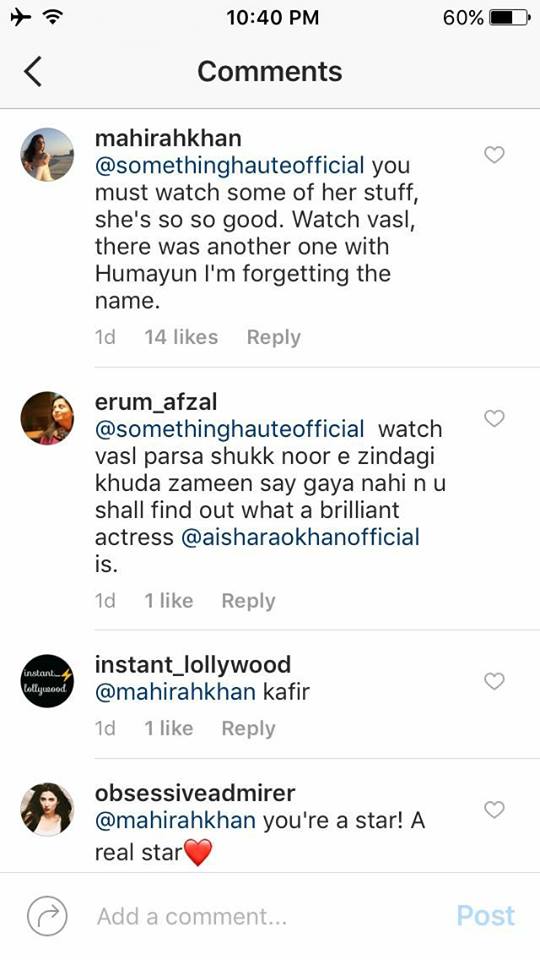 Thanking Mahira, Aisha wrote, "Thank you so much….there is a reason why everyone loves you as much as they do including me. Ure beautiful….inside out….a true star! <3"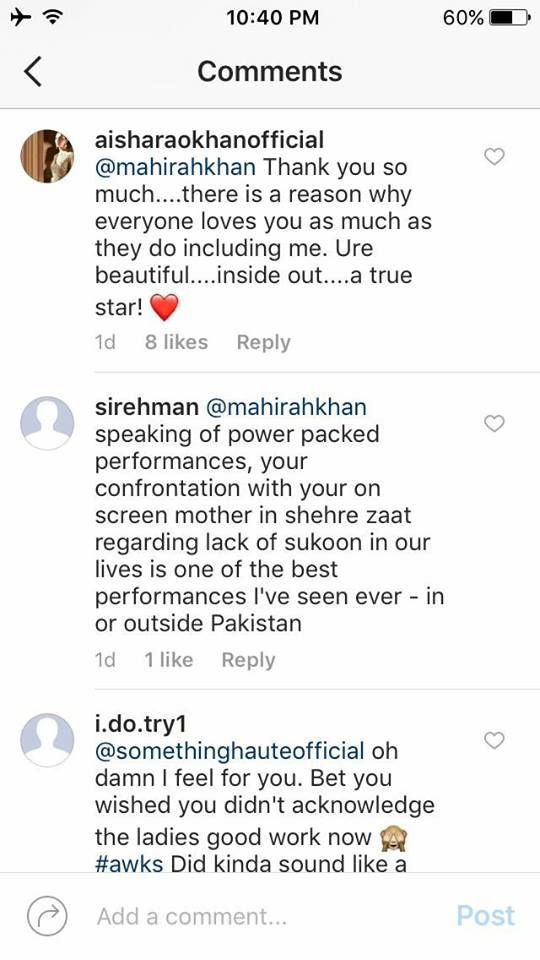 Aisha Khan later got into an argument with the magazine. In response to the magazine's comment, Aisha Khan wrote, "A compliment wrapped in an insult is not a compliment…. A proper blogger would know that." The argument certainly ended on a sour note though.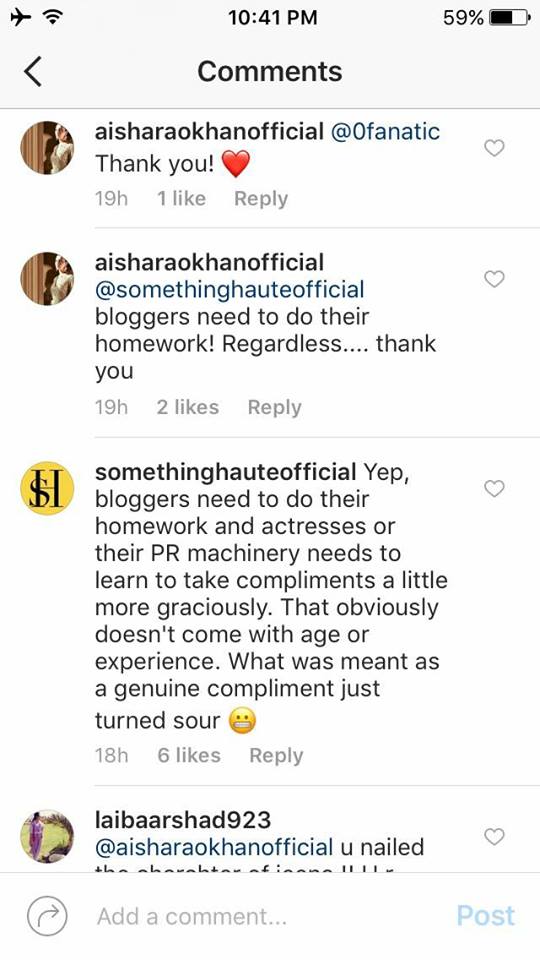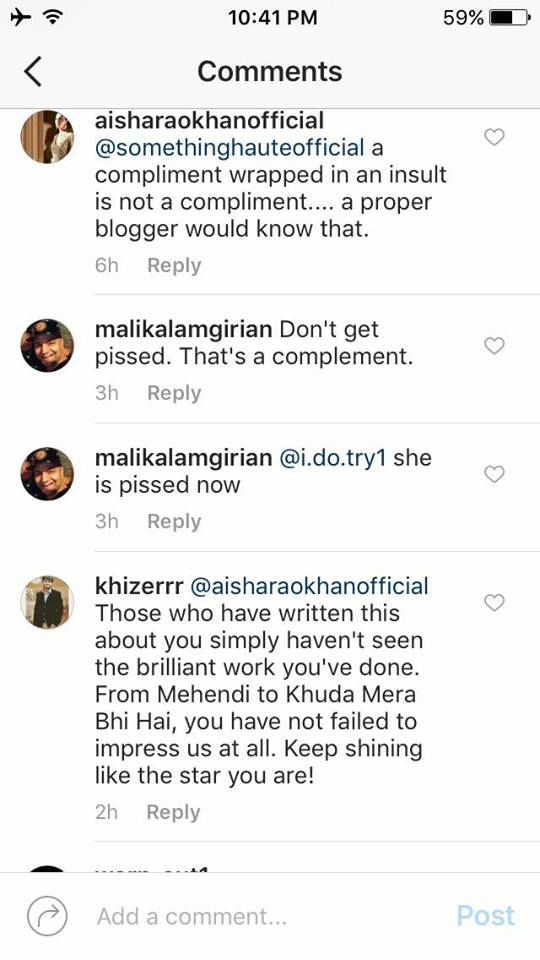 Rimsha Butt