Mahira Khan is one of those people who are not only gifted in beauty and talent department but also have an extreme amount of good luck flowing her way. She is currently the highest earning female in our industry and her fame and success is going upwards and onwards, with no plateau in near sight.
She has just packed up on her shoot with Bilal Lashari and now working on her next project where she is paired with Fawad Khan and this will be their first one together after the enormous appreciation that Hamsafar received.
In the midst of this all, Mahira Khan is now off to Beirut to attend one of the most prestigious ceremonies of the Middle East, called the Beirut International Awards Festival as a representative of the Lollywood film industry.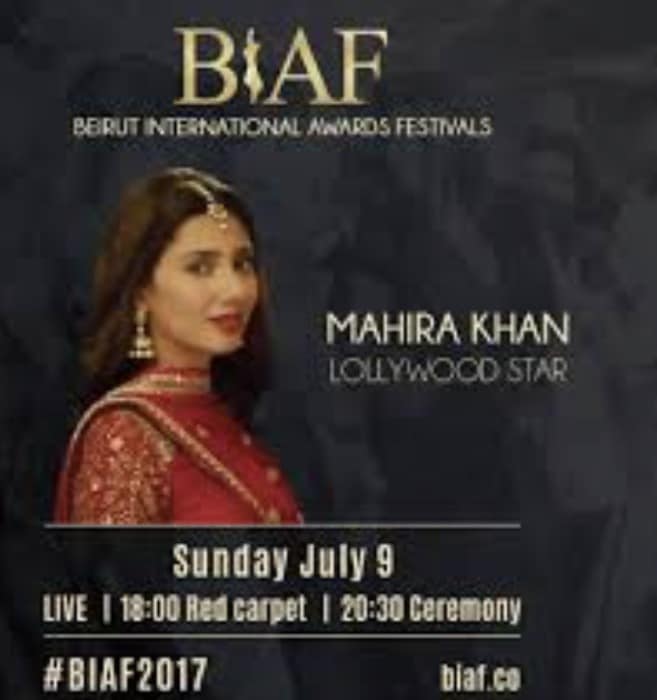 The Beirut International Awards Function or BIAF as generally called, will air on July 9, 2017 where it will be aired live in 7 countries. It is attended exclusively by dignitaries from every field including art, finance, film, drama and humanitarian causes around the globe.