Mahira Khan and Saba Qamar both are award-winning actresses who have their own standing in the industry yet they are constantly compared for some reason or the other. There were also times when Mahira Khan directly acknowledged the fact that she was very often compared to Saba Qamar and how she felt about it. Saba Qamar has never really talked about it but it is quite clear from some of the occurrences in the recent past that these two actresses definitely see each other as competition. Although, Mahira Khan always wishes Saba Qamar the best but at the same time she acknowledges that all is not well between them in her own subtle way. Saba Qamar has never shunned people who tell her that she is a far better actress than Mahira Khan. She actually likes these compliments, appreciates them and that is one of the reasons why this competition never stops. While giving an interview to Instep back in 2017 Mahira Khan said,
"I think I'm the only actor who gets compared to everybody and I fail to understand why. That said, I'm a huge supporter of Saba Qamar. I'm a fan and I want her to do well, I am rooting for her. If people find it cool to bring me down, go ahead if it rocks your boat. Sometimes it does get a little hurtful and at times I just wish to be left alone, but as far as I'm concerned, I wish everybody well from the bottom of my heart and I think Saba, of all the people knows this better than anyone."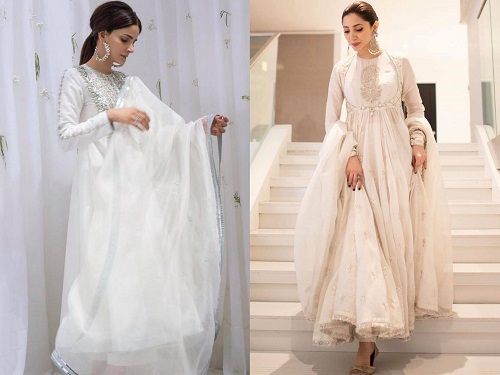 When the comments by Firdous Jamal about Mahira Khan's acting skills and age were the talk of the town Saba Qamar was trending on twitter because people were constantly supporting Firdous Jamal and at the same time Saba Qamar thanked a fan who called her the "queen" and the "actual superstar".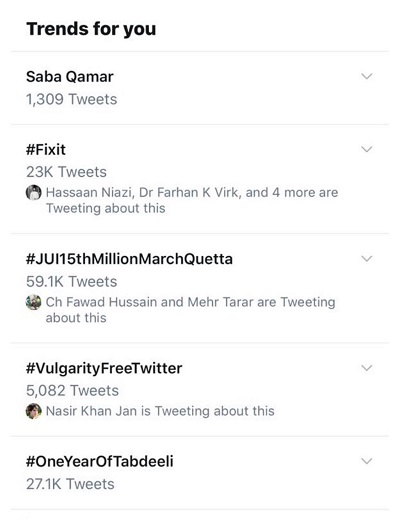 These comments were made only last week when Mahira Khan's acting skills were already being criticized severely.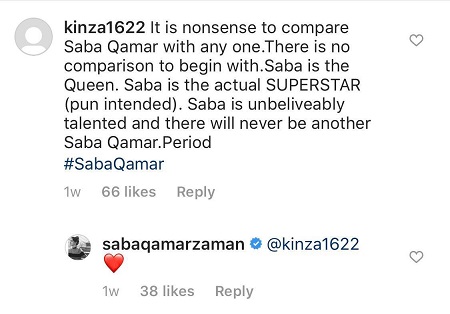 Mahira Khan and Saba Qamar's Bollywood Debuts
Saba Qamar and Mahira Khan used to get along fine until both of them got offers from Bollywood, that is when the real competition started. When Raees and Hindi Medium were reviewed by top critics across the border, they praised Mahira's beauty and confidence but some of the leading critics felt that Saba Qamar's role in the film was more meaty and her performance was really impressive. Apart from that, Mahira Khan's debut was considered a bigger achievement before the movie actually aired because she was starring opposite Shah Rukh Khan.
However, after watching the two films, the viewers and the critics both praised Saba Qamar's performance and the role she played more than that of Mahira. The real controversy started when at the HUM awards in 2018, Mahira Khan did a rap number alongside Osman Khalid Butt. Saba Qamar was pretty sure that Mahira Khan was hinting towards her when she talked about how her films sell better than others.
Osman Khalid Butt's explanation also clearly showed that Saba Qamar had taken these particular lines personally and she felt insulted.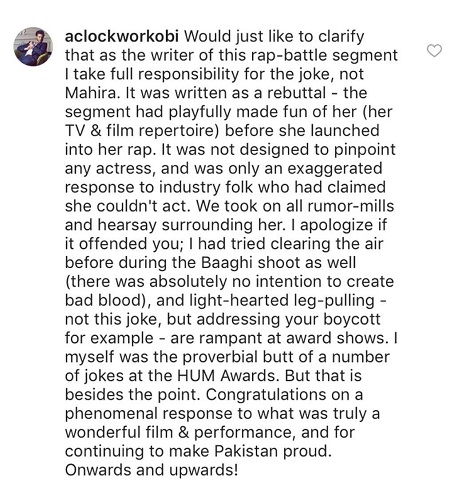 When Hindi Medium did better business than Raees, Saba Qamar posted on her Instagram a comment which was directed towards Mahira Khan, telling her that she actually was capable of doing much better than Mahira.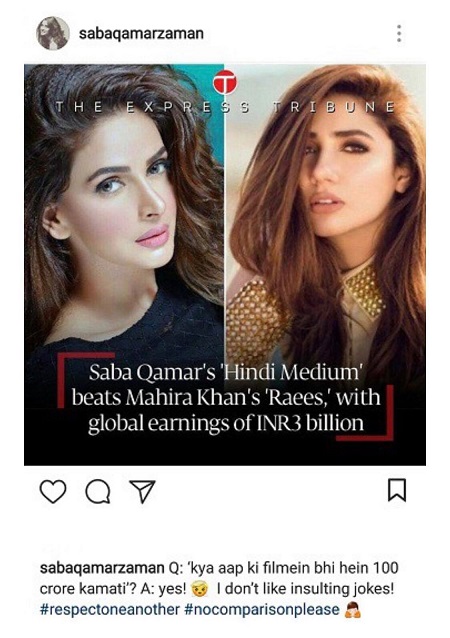 Later on, this Instagram post was deleted by Saba Qamar but Osman Khalid Butt's apology and him mentioning how many times he had tried to explain to Saba Qamar that she misinterpreted it proved how seriously she took this. Mahira Khan's response towards every such controversy is diplomatic and delayed, it was the same this time around too.
The Social Media Wars
Yes, there have been cold wars between Saba Qamar and Mahira Khan on social media. Few months back when a fan pointed out that Saba Qamar actually deserved all those awards which Mahira Khan had been getting, Saba Qamar acknowledged the comment with a thank you sign.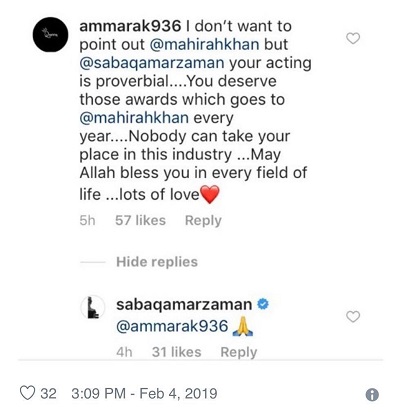 Since this fan had tagged Mahira Khan too so she decided to respond in an indirect way. She posted something on her social media pages, the timing of which clearly suggested that she was in other words saying that Saba Qamar and her followers were in love with this reply.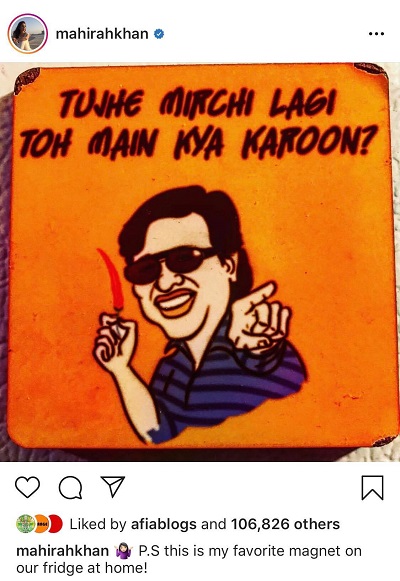 Mahira Khan's fans said that Saba Qamar was insecure which is why she was the one who was constantly comparing herself with Mahira.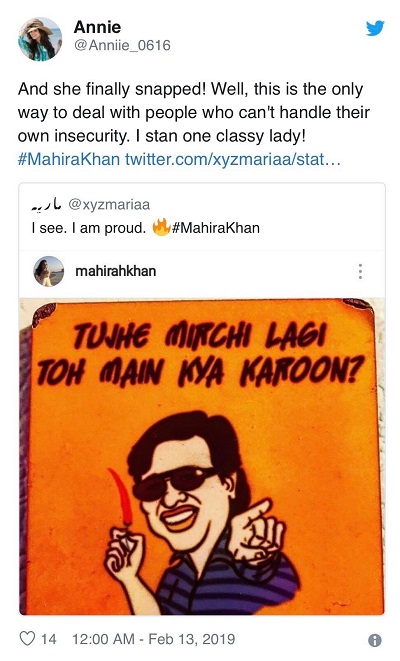 The fans and followers on social media are constantly comparing the two actresses and there are so many of them who feel that Saba Qamar is a much better actress than Mahira Khan. Mahira Khan's fans obviously don't agree with that.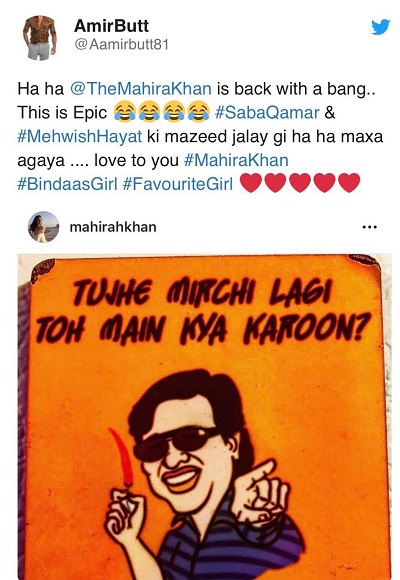 Who Bags Bigger Projects?
Well, clearly Mahira Khan is the one who has been part of every other big film in Pakistan while Saba Qamar has not yet played a leading role in a single quality commercial Pakistani film. Saba Qamar is the undisputed queen of Pakistani dramas but why is she not contributing to the cinema? Mahira Khan has also represented Pakistan globally but many people are of the opinion that Saba Qamar is more talented but she is underrated and does not get as many great opportunities as Mahira Khan does.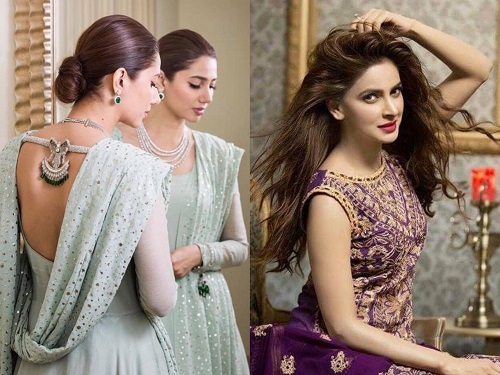 Lately, Saba Qamar decided to take her twitter account more seriously and the timing suggests that she wants to stay in touch with fans who supported her so much on twitter when Mahira was being criticized severely.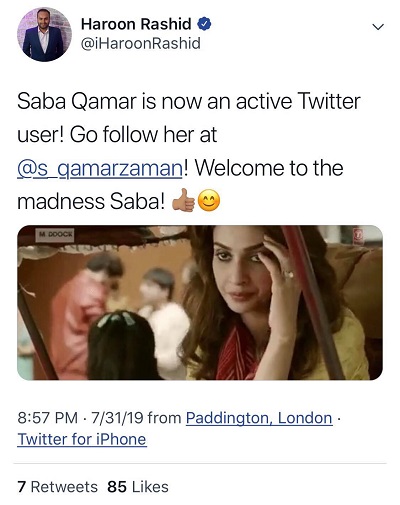 Mehwish Hayat and Saba Qamar on the other hand get along well but you hardly ever see Mehwish and Saba treating Mahira Khan like a fellow star or friend.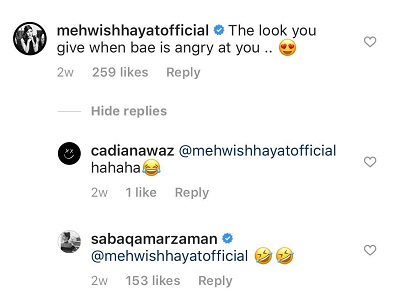 Whose side are you on? Saba Qamar or Mahira Khan? Who in your opinion is more talented and the superstar? Share your views in the comments section.