Mahira Khan and Saba Qamar both are award-winning actresses who have their own standing in the industry yet they are constantly compared for some reason or the other. There were also times when Mahira Khan directly acknowledged the fact that she was very often compared to Saba Qamar and how she felt about it. Saba Qamar has never really talked about it but it is quite clear from some of the occurrences in the recent past that these two actresses definitely see each other as competition. Although, Mahira Khan always wishes Saba Qamar the best but at the same time she acknowledges that all is not well between them in her own subtle way. Saba Qamar has never shunned people who tell her that she is a far better actress than Mahira Khan. She actually likes these compliments, appreciates them and that is one of the reasons why this competition never stops. While giving an interview to Instep back in 2017 Mahira Khan said,
"I think I'm the only actor who gets compared to everybody and I fail to understand why. That said, I'm a huge supporter of Saba Qamar. I'm a fan and I want her to do well, I am rooting for her. If people find it cool to bring me down, go ahead if it rocks your boat. Sometimes it does get a little hurtful and at times I just wish to be left alone, but as far as I'm concerned, I wish everybody well from the bottom of my heart and I think Saba, of all the people knows this better than anyone."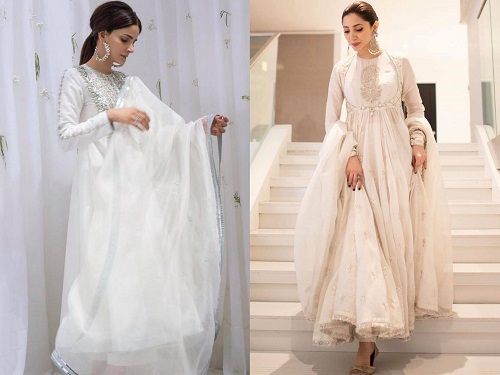 When the comments by Firdous Jamal about Mahira Khan's acting skills and age were the talk of the town Saba Qamar was trending on twitter because people were constantly supporting Firdous Jamal and at the same time Saba Qamar thanked a fan who called her the "queen" and the "actual superstar".