After bagging two big awards at LSA 2016, Mahira Khan is extremely grateful to her fans and wanted to thank them for voting for her.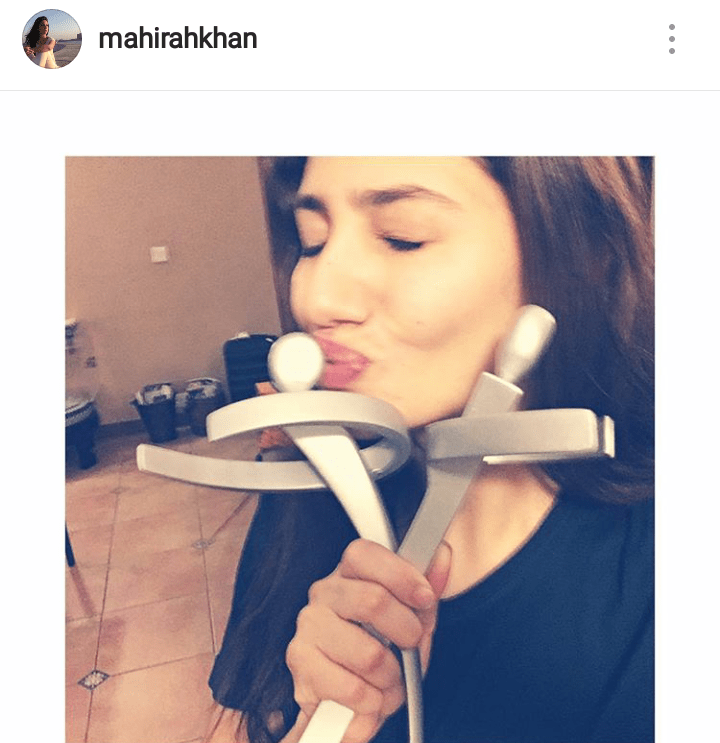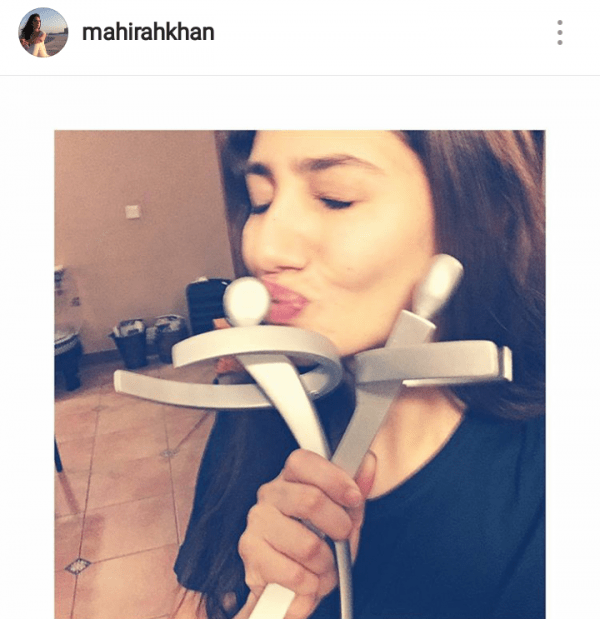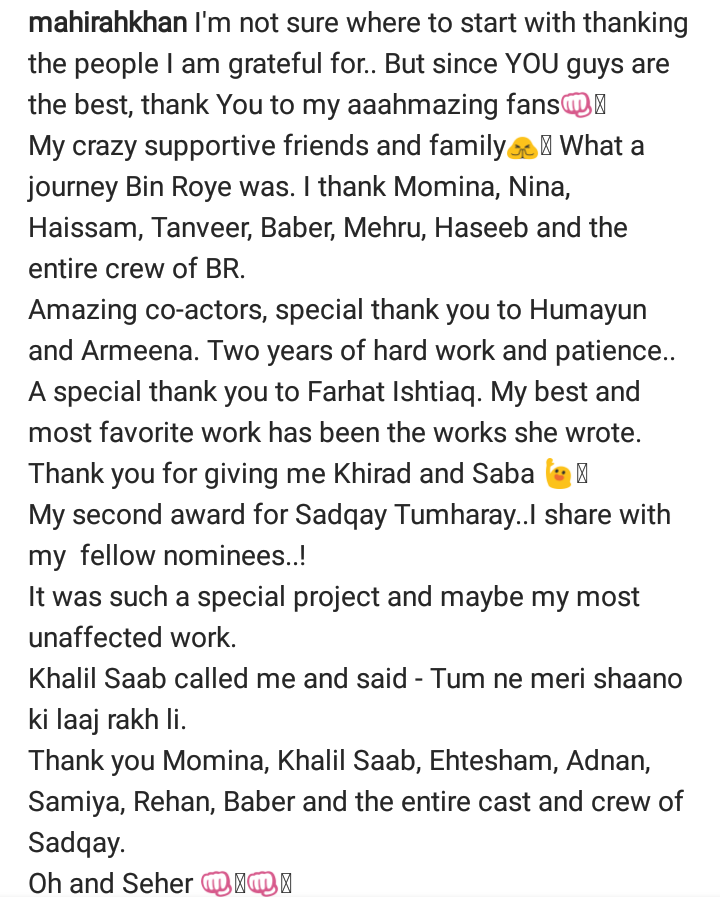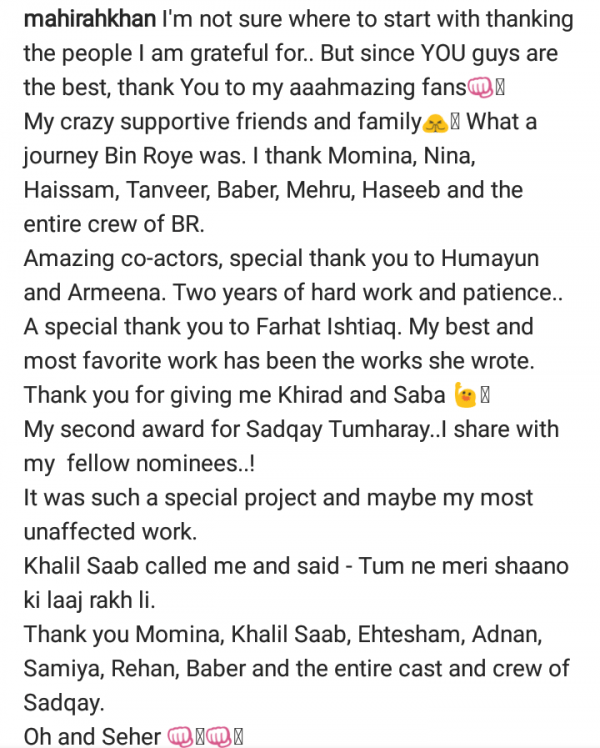 So, she held a live Q/A session on Facebook. It was a fun session because she went live from MD Productions, the production house (Mahira calls it her 'maika') that gave us Humsafar, Shehr-e-Zaat, Saqday Tumharay and Bin Roye. It was nice because Mahira walked us through the building and we got to see all the 'important' rooms where the job gets done. We also saw the editing room where the editing of Bin Roye, the drama serial, was underway! Yes! The drama is expected to go on-air by September of this year. Fingers crossed. Here are some of the questions that Mahira Khan answered. Q: How does fame affect your life? MK: I have become less care-free and things affect me more than they used to, especially on social media because when fans love you, they say the nicest things about you but when people start to criticize you, they don't mince their words and become very harsh. Q: What's your favourite food? MK: Anda Paratha. Daal Chawal. Biryani. Q: What are your plans and goals for future? MK: I want to do good work. I am hoping to direct someday. For now, it's just acting but in future, I'd like to direct.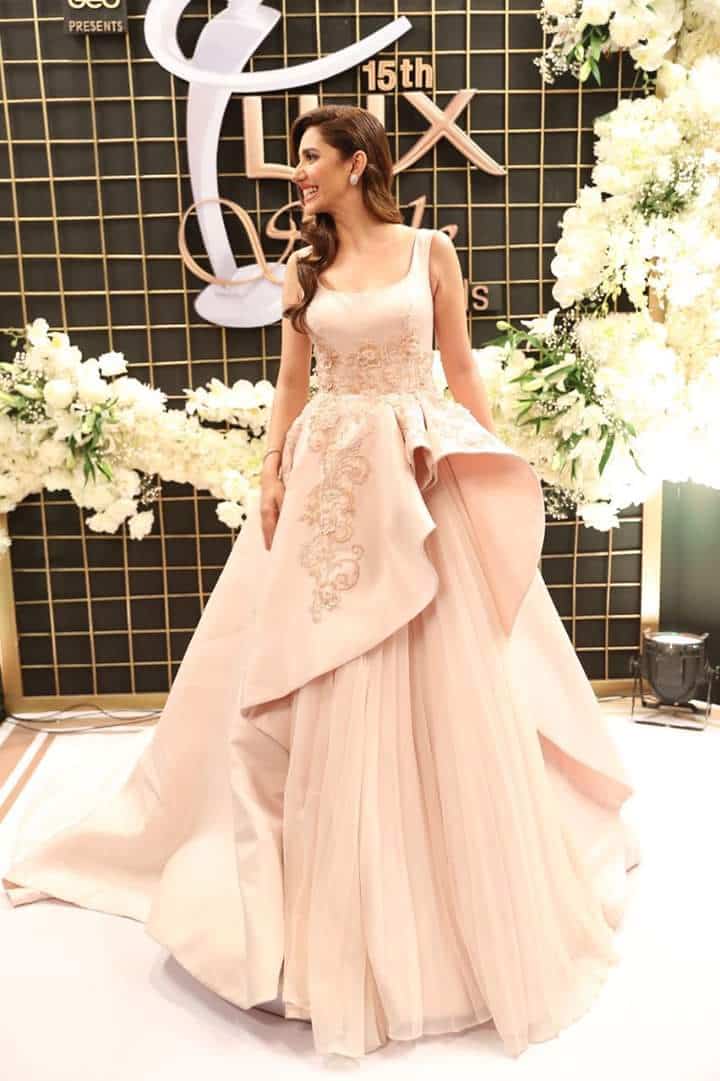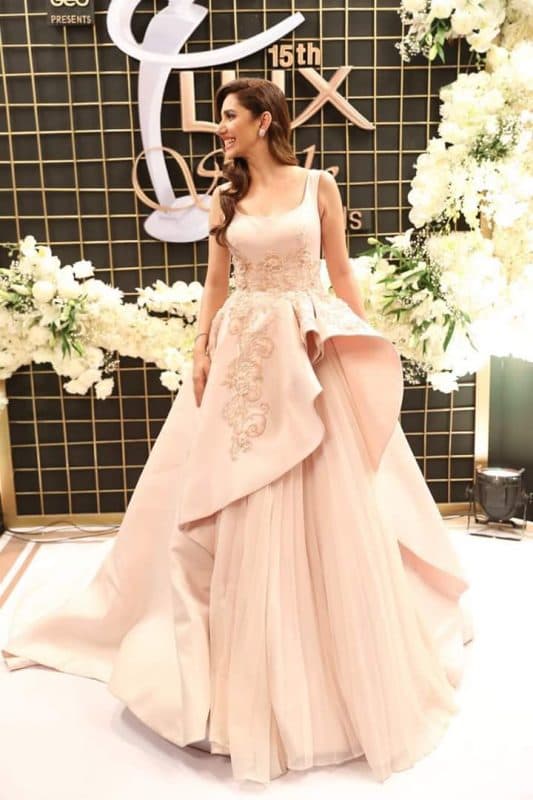 Q: How has acting affected your personal life? MK: It is a taxing job, you have to get into character, you have to devote a lot of time to your work and at times, it takes as long as 18 hours on shoot. Once you're done with the project, it's sometimes difficult to completely detach yourself from the character you were playing, so yes, it definitely affects your personal life. Q: Tell us something interesting about your son, Azlan. MK: He wants to be an actor, or director, actually. He writes his own scripts and is always directing and filming things on my mobile. Also, he has the wisest things to say. Sometimes, when he says something intelligent, I write it down. He is a wise kid. Q: Team One Direction or Justin Beiber? MK: Justin Bieber. I am a Belieber! ;) Q: Three actors you would like to work with? MK: Ryan Gostling, Noman Ijaz, Amitabh Bachchan. Q: Thoughts on Hamza Ali Abbasi? MK: He is a friend that I have great conversations with.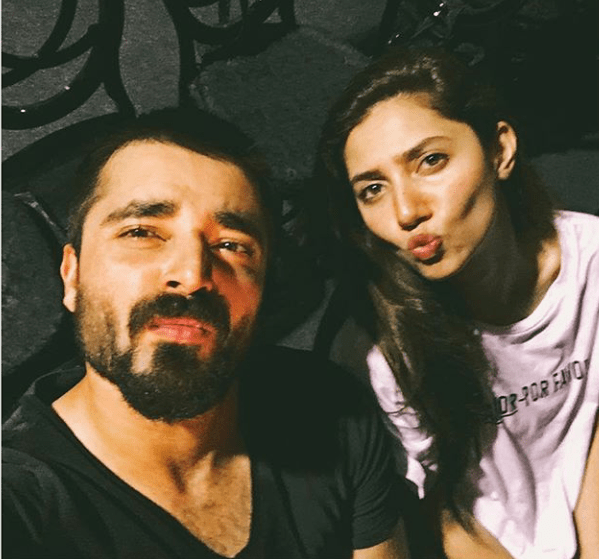 Q: When will we see you with Hamza Ali Abbasi? MK: We have been offered some projects but we are busy with different things. These days, Hamza is busy with Maula Jutt. Hamza ka apna mind hai bhui, woh kab kia decide karlain kisi ko nahe pata. ;) But we both have decided to do a project together before he quits acting. Q: Chai or Lassi? MK: Chai. Yeh bhi koi poochne wali baat hai? Q: Favourite city in Pakistan? MK: Karachi Q: Name the top three movies of your favourite Bollywood actor. MK: Well, my favourite Bollywood actor is Shah Rukh Khan and my favourite movies of his are Dilwale Dulhania Le Jayenge, Kuch Kuch Hota Hai, Chak De India and Dil Se. Q: Your favourite Pakistani drama? MK: Daam and Angan Terha. Q: Favourite sports? MK: I am not a sporty person so I don't enjoy sports. Q: Your biggest fear? MK: The fear of losing loved ones and the fear of failure. Q: What are some things that you don't like about yourself? MK: I am indecisive and highly emotional.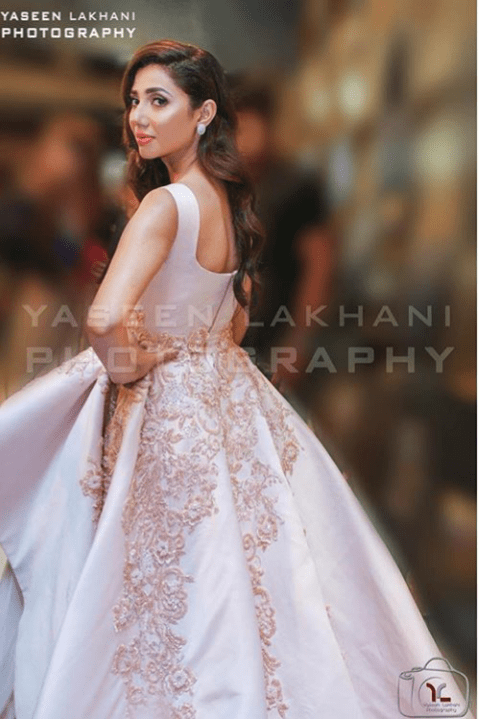 Q: Atif Aslam or Arijit Singh? MK: Atif Aslam. Q: Do you play Pokemon GO? MK: No! Q: What do you think sets you apart from the other actresses? MK: I think we all are unique and that's what makes us all different so, no, I don't think there's anything that sets me apart from them. We all are hard-workers and that's it.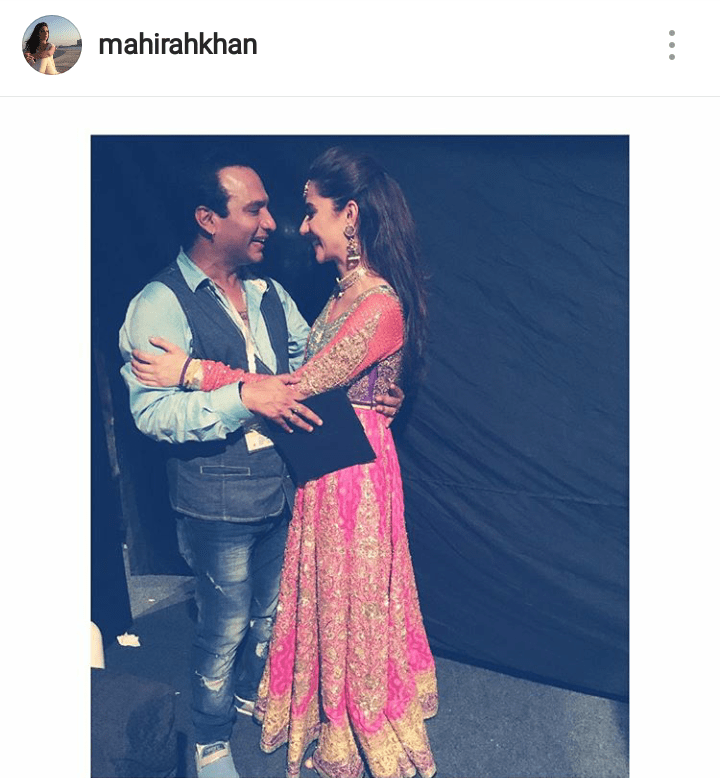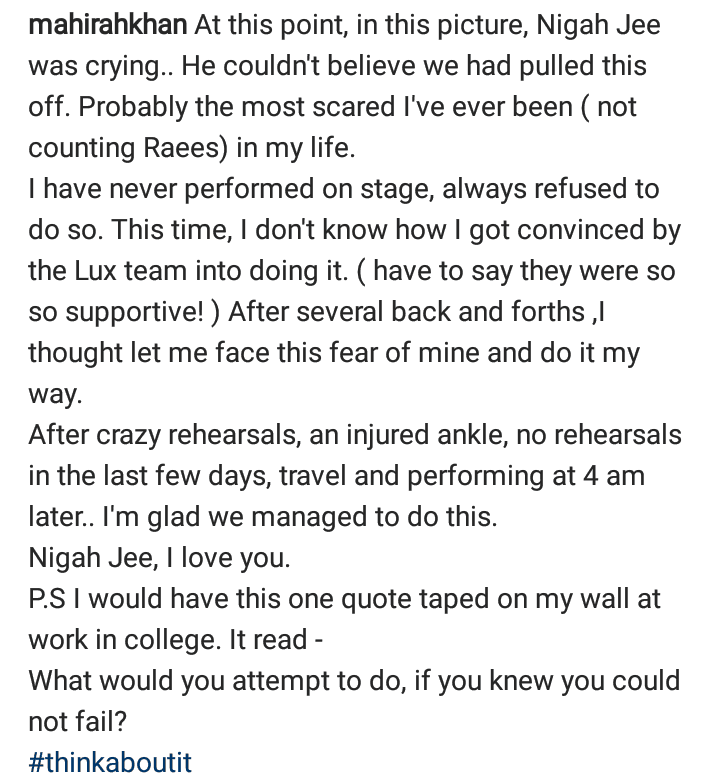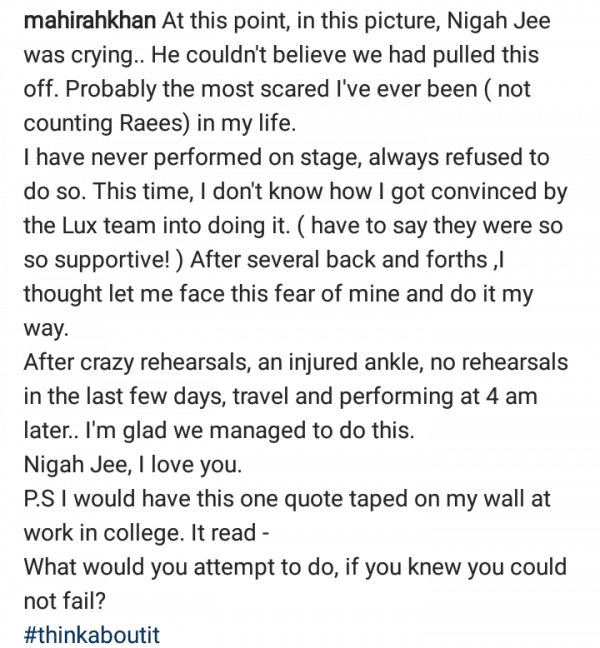 So, what do you think of the session? Are you team Mahira?