Climbing the stairs of success, Mahira Khan is back again on the TV with her new talk-show "TUC – The Lighter side of life". So far, she has taken part in a number of projects. From dramas to fashion shows, she has proved herself in different forms. Her popular drama serial "HUM SAFAR" on HUM TV has really added more fame to her personality. But most of her fans also do recognize her as an anchor-person. She started her career from anchoring a music show and then switched to acting and modeling.
Early Life and entrance in media industry:
Mahira Khan was born on 21 December 1982 in Karachi.  She did her 'O' Levels study from Foundation Public School Karachi. After completing  her early education she went to California to complete her higher education at Santa Monica College Los Angeles.
Mahira (Askari) Khan began her career when she was 16 years old as VJ at MTV Pakistan live show Most Wanted which broadcast three days a week; and Aag TV show Weekends with Mahira. After getting the great response as VJ, she hosted 10th LUX Style Awards in 2011. HUM TV drama serial Humsafar and Shehr-e-Zaat was the lucky coins for Mahira Khan. These dramas greatly recognized her in Pakistani entertainment industry. Now she has been worked with many Pakistani Television channels like Geo TV, Hum Television, ARY Digital, Aag TV, Samaa TV, MTV etc. After getting the great response from drama industry she worked with Atif Aslam in BOL movie in 2011
Let's have a look on different sides of her versatile professional career
The desi daughter-in-law:
The desi innocent face of Pakistan as a daughter-in-law was excellently played by Mahira Khan in her famous TV serial "HUM SAFAR". This serial got huge appreciation and popularity from the masses. It was also translated in other international languages. The character played by Mahira Khan will remain in the hearts of the people and will always be remembered in the history of Pakistani dramas
A close look !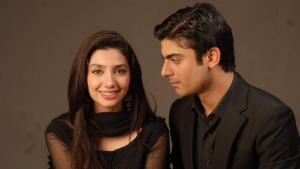 The jubilant & energetic youngster:
SHEHR-E-ZAAT – Full of energy and spark, Mahira played the character of a young woman in SHEHR-E-ZAAT. There were different turns in this young woman's life and Mahira khan really acted well in this drama serial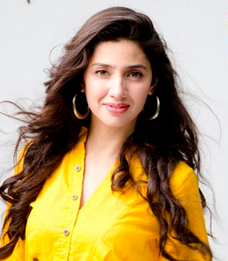 The talkative anchor person:
TUC – THE LIGHTER SIDE OF LIFE– Though she started her career from anchoring, but when Mahira stepped into drama industry she took a break from anchoring. But as we all say "FIRST LOVE is NEVER FORGOTTEN", she is now back with her first love i.e anchoring in a TUC sponsored talk-show called "The Lighter side of life"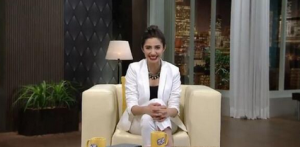 The beautiful model:
A charming face and a sleek slender physical posture, what more is needed to become a model. Mahira has also shown herself as a model in fashion weeks as well as on the cover pages of famous magazines
PFDC FASHION WEEK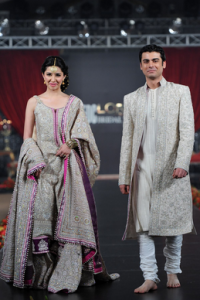 It is very important for an artist to be versatile. An artist looses her/his charm by sticking to one particular genre. Especially in such a competitive environment of today, where there are more opportunities to explore and to grow. Mahira Khan is one of such versatile faces of Pakistan. Her beautiful and charm has added to her professional skills. She is one of the most anticipated female faces of Pakistan, these days.
Let us know which side of her professional personality is liked by you. Also do comment whether you think she has been a successful drama girl or a successful anchor.
This is all from our side and it is time for you to drop in your comments and feedback. And please don't forget to vote the article
S. Rasool