In the wake of Mahira Khan's pictures, we seem to be getting new responses everyday, most of them to defend her rights to dress, smoke, behave and befriend anyone she wants. Her fellow actors and actresses are one upping eachother in speaking up for the actress who is being talked about a lot after these pictures of hers were leaked over the internet and spread like wildfire.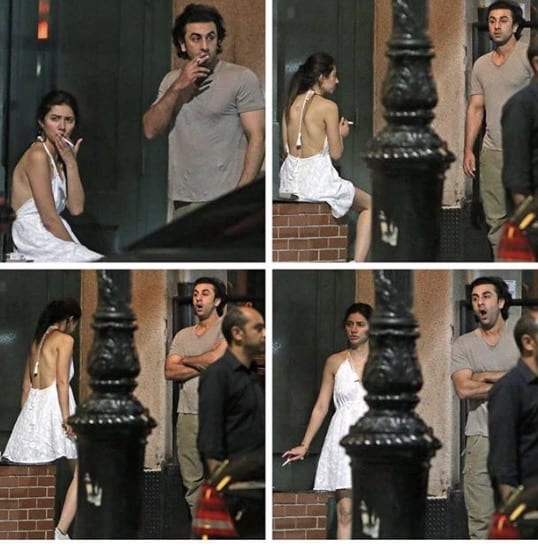 Now one of her near and dear friends Ahsan Khan has spoken up in her defense in an article titled "moral outrage" in which he is very firm and clear that everything Mahira wore or did is not to be criticised because it is her life. She can dress however she wishes and smoke with whomever she likes.
"Mahira Khan needs to have complete control over her body, life and behavior. This is her right. It should not be defended, explained or justified. It should only be respected. Period!"
He further poses a series of questions answering himself and clearing his statements in his process.
He insisted that he is not defending Mahira due to their relationship, but he would defend anyone in her position. His point was that his wife can also dress however she wants and he would not want to dictate her choices either. He insisted that people only have right to criticise Mahira on her acting and work but not her habits or mode of socialisation.
"Her histrionic ability can always be discussed, examined and criticized. Mahira needs to model well. When she does not, her modelling can be critiqued. And, Mahira needs to conduct herself with dignity, honor and class in public. She can be censured when she does not. What she does in private is her own business and no one else's."
Ahsan Khan sounded quite annoyed in his article and very vehemently insisted people to leave Mahira alone. He praised her that she always conducts herself with dignity and honor and has never failed her family, friends, fans and countrymen and she should be praised for that.