The only thing better than seeing Independent films do well in their home country is seeing them do well INTERNATIONALLY.
Arz-e Pakistan is a short-film of humble origins, film students from Iqra University decided to do something about both the Pakistani Indie Film scene and Pakistan's positive image which resulted in the creation of "Arz-e Pakistan" commercial which was on aired this Independence Day and stole our hearts.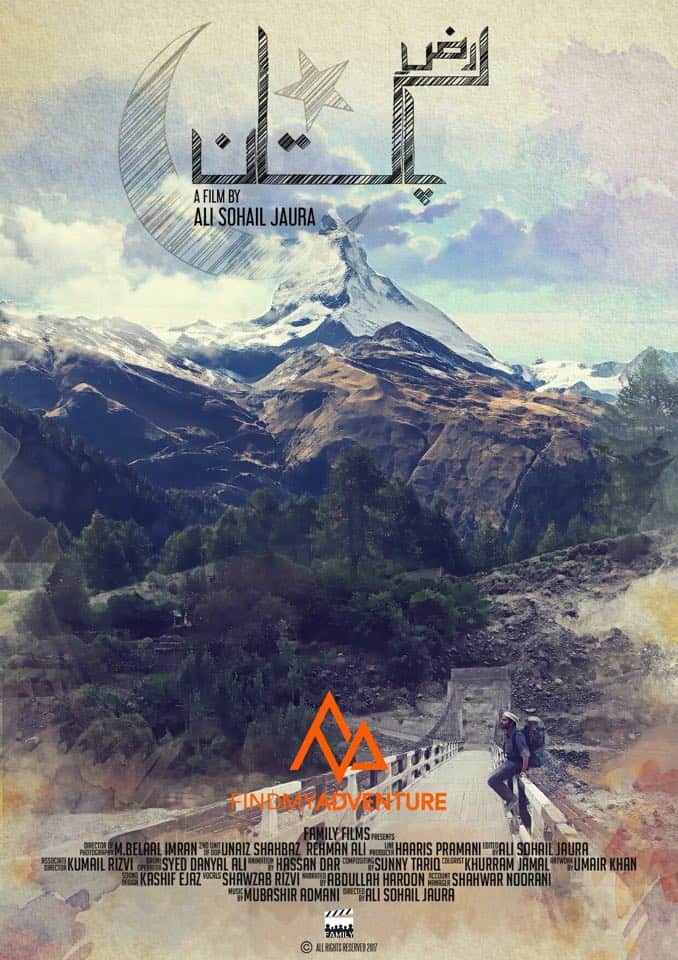 Ali Sohail Jaura (Director) summarizes Arz-e Pakistan in following words on Imdb
"The project was inspired by a number of international travel films being made about foreign cities and regions like 'Watchtower of Turkey', 'Travel to Hong Kong', and 'India', that astonishingly capture the region's essence in a short duration of time. Our crew of 8 members traveled more than 6000km to capture the scenic beauty and raw nature of the northern tourist and hiking attractions of Pakistan, which include the major regions of Kashmir, Hunza, Gilgit, Skardu, Swat, Naran, Kaghan, and Fairy Meadows. The purpose of the project was to promote both local and international tourism in the Northern regions of Pakistan, to make people aware of the environmental treasures so that it can be preserved, and bring about the positive and cultural image of Pakistan that is often neglected by the mainstream media."
Arz-e Pakistan isn't only aesthetically pleasing to the eyes but also warming in essence to the heart. Witness the masterpiece.
https://www.youtube.com/watch?v=cna5nSntghU
It won't be unfair to say that it's existence is enough to make us happy but to add more to our joy Family Films announced bagging the best travel commercial award in Moscow, Russia yesterday.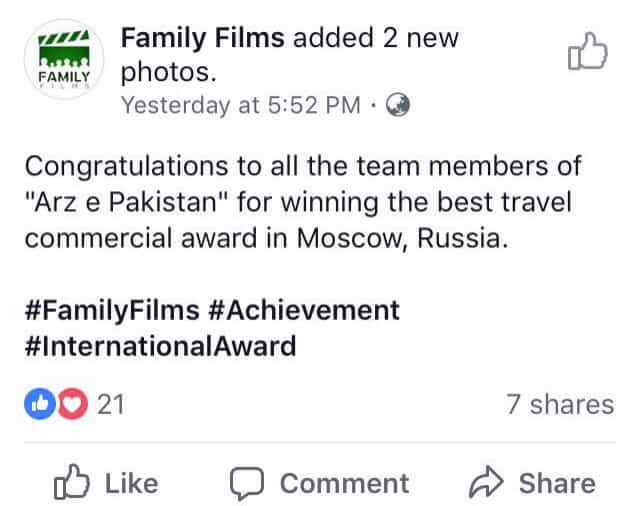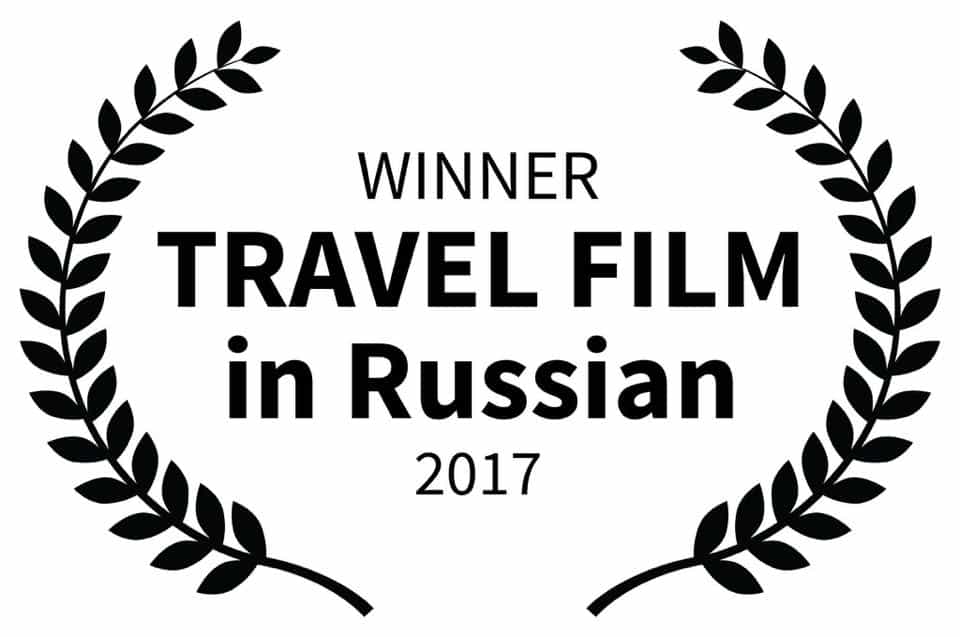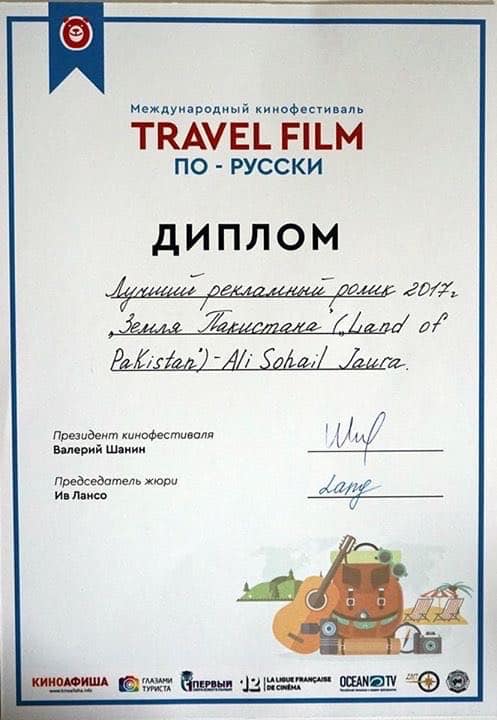 We wish Arz-e Pakistan more success in their future endeavors and hope that Pakistani Independent films will keep reviving our souls.