'Mahiya' featuring Mathira and Danish Taimoor is out and here's what we think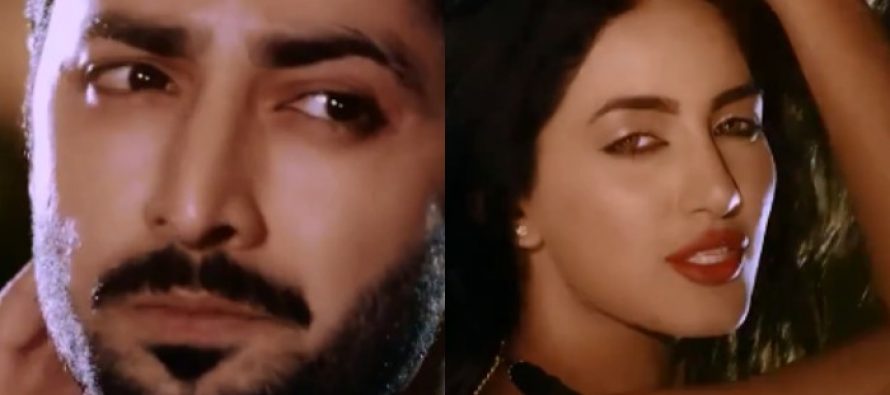 Previously, we brought you the trailer review of the film, Tum Hee Ho and we revealed to you how distasteful it was. However, a new song of the movie is out and we still think the same.
The song shows a rather excited Mathira dancing in a pool and other areas trying to reach out to Danish Taimoor but he is shown to be a distant and distressed hero who doesn't seem to be paying any heed to her.
Apart from the song not sounding good to the ears, it is not visually pleasing either.
Mathira's dance moves will remind you of a poorly done item song while Danish's choice of work will make you wonder why did he sign this film.
You can watch the song here:
So it seems like the trailer was just a sneak peak into what to expect from Sangeeta Jee's upcoming film 'Tum Hee Ho'. Check out this raunchy number 'Mahiya' featuring Mathira and Danish Taimoor.#TumHeeHo #Mathira #DainshTaimoor

Публикувахте от Galaxy Lollywood в 25 март 2017 г.
Tum Hee Ho stars Danish Taimoor, Mathira, Sajid Hassan, Saim Ali, Ghana Ali Quratulain and Sangeeta and is also a Sangeeta Film Production.
The movie will be released on 14th April 2017.
---