The audience sometimes just tend to focus on the main protagonist and if a drama becomes hit,usually all the credit is given to the main leads.But we should not forget that plays are made by a team effort and a lot of hard work is put up by the side /supporting cast as well.While in different articles we discuss everything about the major sensations and heroes,this article is dedicated to the side heroes who have been around for quite some time and are working hard to make the drama worthwhile as a whole.Take a look:
1)Imran Aslam
Imran Aslam started his career as an actor and director proving himself with his performance in drama serials like Ijazat ,Aross Paross, Nikhar Gaye Gulaab Sare,Rukhsar,Dareecha,Mera Naseeb, Kaala Jadu and many others..Imran is married to Sana and is father of a baby girl.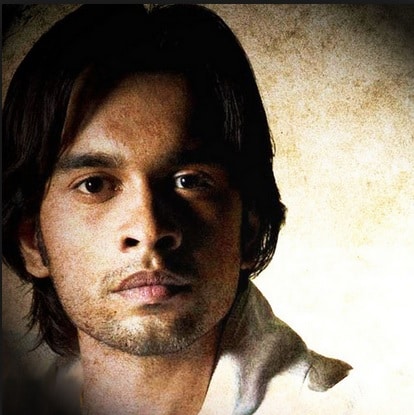 2)Emmad Irfani
Emmad Irfani is one of the most handsome and talented models in Pakistan Fashion Industry. He did his Bachlors and Masters from the National College of Business Administration. In 2005, he won the Best Male Model title at the Lux Style Awards. He has also won MTV style award for Most Stylish Personality.
His first drama was Asmanoon Pe Likha on Geo Entertainment. He has also worked in Ranjish hi Sahi. His dramas Shikwa and Janam Jali are currently on air. Emmad is married to one of his cousins.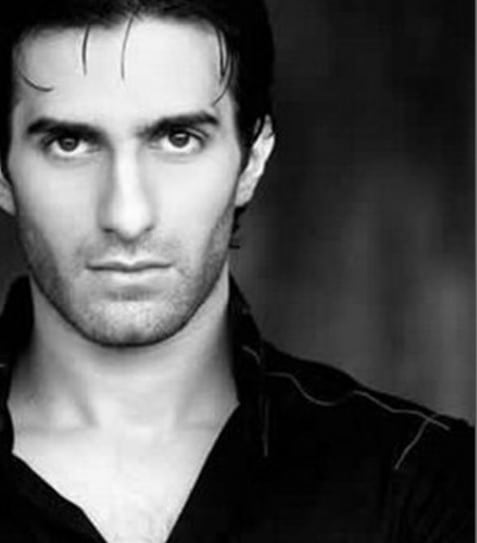 3)Humayun Ashraf
Humayun Ashraf started his career few years back and became a well known actor in Pakistani media industry.He made his acting debut from the PTV and after that he signed number of drama serials, soaps,tele films and comedy plays on different TV channels. The dramas in which he performed are;Maala,Ek Tamanna Lahasil Si, Thora sa Asmaan ,Tanveer Fatima B.A,Chandni, Shoqeen,Mera Dil,among others.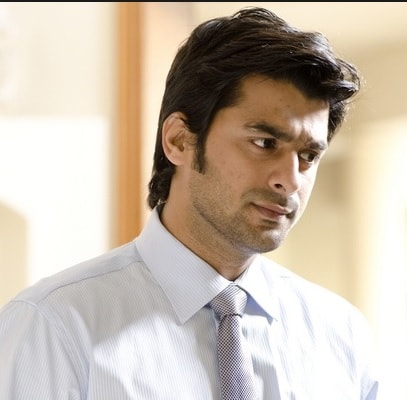 4)Umar Naru
Umer Naru is a theatre/screen actor who hails from Lahore, Pakistan. He is known in Pakistan's vibrant underground music scene for his singer/songwriter abilities.
He played Lucentio in the Urdu rendition of Shakespear's popular 'Taming of the Shrew' at the Globe Theatre as part of the London 2012 Globe to Globe Festival. His first television appearance has been in the play 'Durr-e-Shehwar', in which he plays the leading lady's brother in law, Saud.After that we saw him in other plays like Miraat ul Uroos,Gohar e Nayab and most recently in Payre Afzal.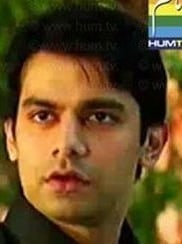 5)Babar Khan
Babar Khan is best known for his role in Hum TV serial Ek Tamanna Lahasil Si which earned him a nomination for best supporting actor at 1st Hum awards.His other shows include Shehr e Dil Kay Darwazay,Moum,Thora sa Aasman,Ek tamana Lahasil si,Kitni girhain baqi hain,Band khirkiyon ke peeche,Jhumoor,Tera woh pyaar,Rukhsar,etc.He has also appeared in many telefilms like Boltay Afsanay,etc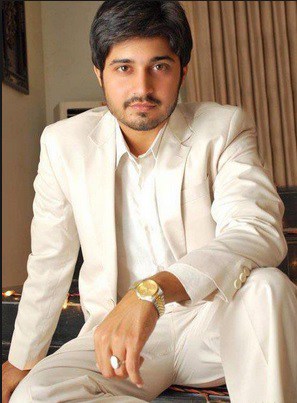 6)Mukarram Kaleem
He is a student of National Academy of Performing Arts,having appeared in just two dramas with a hint of comic roles.First in Aik naye Cindrella and then as the friend of Aun in Aun Zara.His role as Mazhar was very much appreciated for always giving lame advices to his friend.We hope to see more of him in future.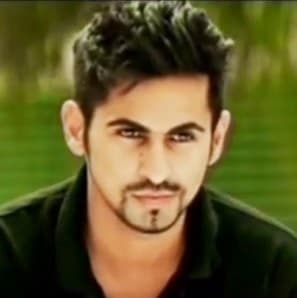 7)Faizan Kahwaja
Faizan Khawaja is a Pakistani American actor . To pursue a career in showbiz he went to India, where he studied acting, film making and theatre at Whistling Woods International Mumbai. He has done work in some minor Bollywood films. He is the son of renowned producer Rashid Khawaja. Faizan is praised for his roles in dramas such as 'Ek Nayee Cinderella' and 'Aks'. Others include Love,Life aur Lahore,Rubaru,Mann k Moti,Kountry Love,etc.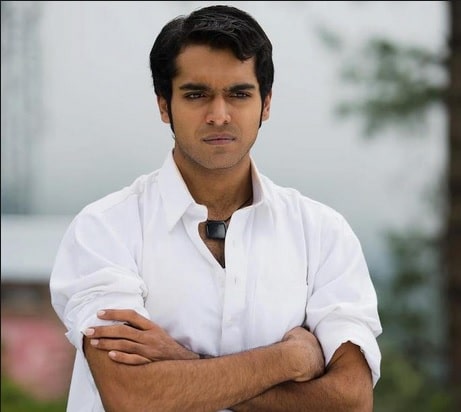 8)Yasir Shoro:
He was first noticed as an actor in 'Sanjha' and after that in many dramas like Ahmed Habib ki betiyan,Zard Mausam,Ishq hamari Galiyon me,etc.He is a Sindhi by origin and has also done many Sindhi talk shows.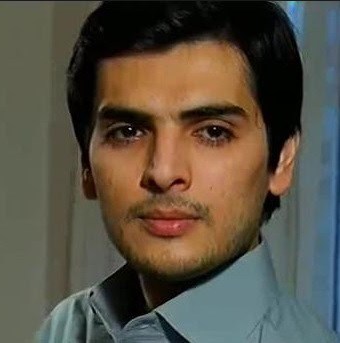 9)Bilal Qureshi
Starting his career from a telefilm 'Nanha Sa Dil', he struggled as a actor for many years, before finally tasting success with dramas such as Thakkan, Piya Ka Ghar Piyara Lage,Menu ka Sasural,Jeevan Saathi and Chubhan. Currently he can be seen in Gar maan reh Jaye along side veteran actors like Nadeem and Hina Bayat.Bilal is now set to marry love of his life actress Uroosa Qureshi whom he met on the sets of drama Piya Ka Ghar Piyara Laga.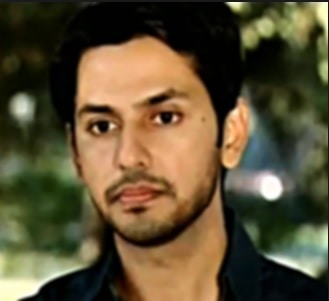 10)Vasay Choudhry
Vasay Chaudhry has been one such individual who has given a great deal to the entertainment industry of Pakistan, especially in terms of the type of humor that he and his group of friends introduced.He is amazingly talented and writer of movies like "Main Hun Shahid Afridi" and "Café chill".He has also written plays like "Jutt and Bond", based on a stage play," Rubberband", a detective-comedy about inspector Khoji, a political-satire show "Yes Sir",a wedding themed comedy 'Kis ki aye gi Baarat series',etc.Vasay Choudhry has worked as a supporting actor in dramas like Silvatein,Yassu Panju Haar,Na Janey Kyun,Annie Ki Aayegi Baraat and lately in Pyare Afzal.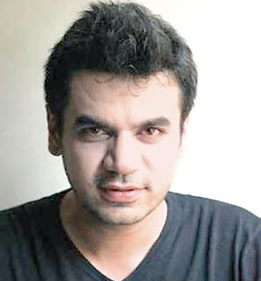 11)Noor Hassan Rizvi
He started his career as an RJ on Fm 101 and Power99 Islamabad at an early age. As a VJ,his most popular show was Boom On Live on ATV for which he won the ATV Public Award for Best VJ Live Show.Later he joined as ARY Musik in which two of his well-known shows were 'On Campus' and 'The IQ Show' Although he has started appearing as a major hero but his major contribution has been as a supporting artist in many plays like Humsafar, Aik Haath Ki Taali, Aseerzadi, Kuch Is Tarha, Maat, Mah-e-Tamam,etc and most recently in Firaaq,Shanakth and Gar Maan Reh Jaye.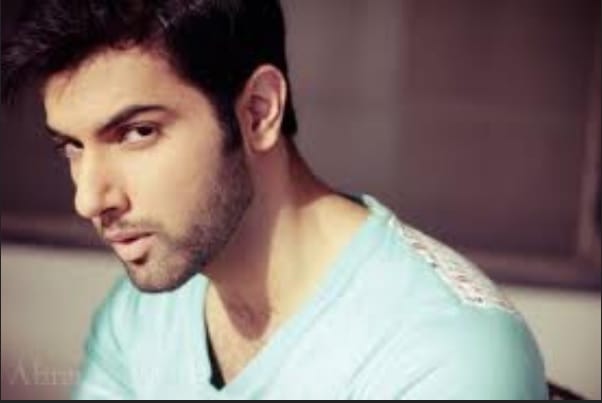 12) Asad Siddiqui
Asad got his first break as an actor in 2009 with a role in the dramatic mini serial Kis ki aye Gi Baarat,in which his role was praised as the son of Saima Chaudhry. He began his career as a model and also has done commercials.He is an MBA and lives in Karachi with his family. Some of his dramas include Shaista Shaista,Badtameez,Meri Maa,etc.He is the nephew of Adnan Siddiqui.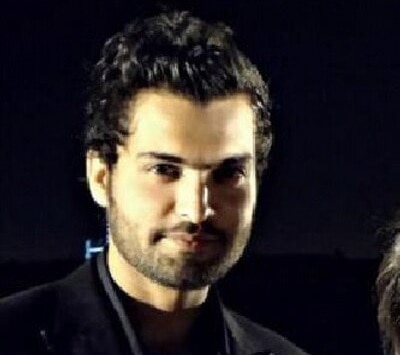 13) Jahanzeb Khan
Jahanzeb Khan is an emerging Pakistani talent who studied computer programing from Sindh University, landed into acting with famous theater group of Sheema Kirmani. He did not just performed in Pakistan but also in seven cities of India which helped him to get noticed by TV directors and within short span of time he got big TV projects and films. He is trained dancer and singer, eyeing to release his music album in near future. He also running his clothing brand and event organizing company with the name "JK.His dramas include Mehmoodabad ki malkain,Shaggo,Virasat,Koyla hogai mai,Armaan (telefilm),Kudrat,Sari bhool hamari thi,Rishte kuch adhoray se.He will be seen along side Mahira Khan in upcoming show,Bin Roye Aansu.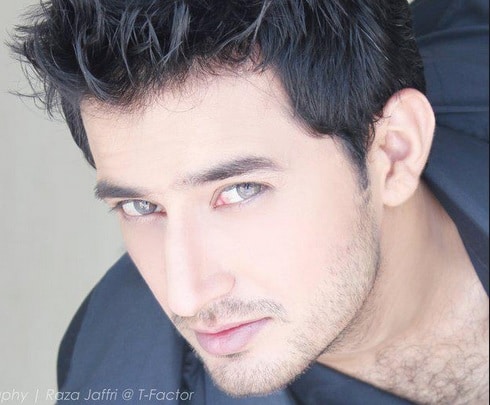 14) Ali Abbas
Ali Abbas is the son of Waseem Abbas.He is currently seen in Geo TV drama Laadon me Pali and HUM's horror serial WOH – Dubara.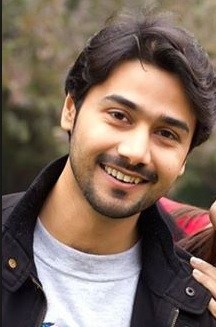 15) Noman Habib
Noman Habib is a rising star in Pakistani media industry. He made his debut from the drama serial Yeh Zindagi Hai on Geo TV network in which he performed the role of Bhola. He has also performed in dance competetion show "Nachley" on ARY digtal.He was cast as Bunty along side Saba Qamar in Bunty I Love You.He was also the main character of hit Pakistani movie Me Hun Shahid Afridi.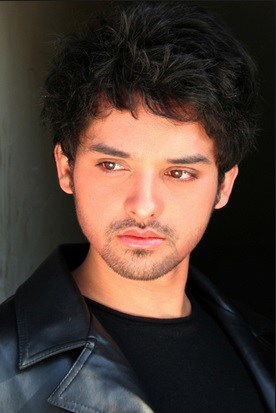 16)Syed Jibran
Syed Jibran is a talented actor and model . Born in Jhelum,he started his acting career due a bet with a friend for hundred rupees.His debut drama was Aik Kahani on PTV after that he did modeling and tv commercials.Next he was cast in Tere Jaane k Baad along side Sarwat Gillani.His other dramas include Mere Khwab Reza Reza,Mere Chara Gar,Shukk,Muhabbat Ab Nahi Hogi and Chup Raho.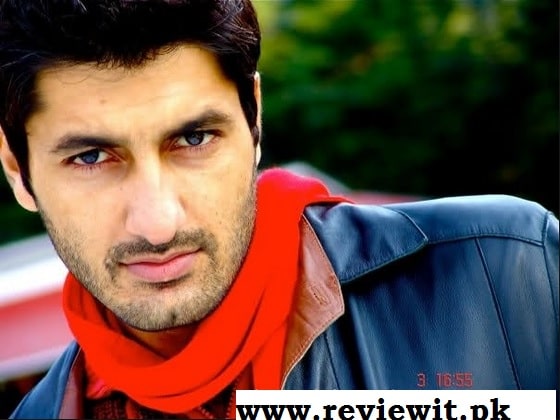 17)Gohar Rasheed
Gohar Rasheed was appreciated for his role in films like Mein Hoon Shahid Afridi and Josh. The first job he bagged was that of a line producer at Hum TV. Later his debut in Lamha (Seedlings) as Anil Kumar earned him international recognition and proved his acting power.He will also be seen in the movie Kambakht.He has graduated in Theater, Film & Television and so far has done many main stream theatre plays of knowned production houses.He is currently seen in a side role in drama Shikwa.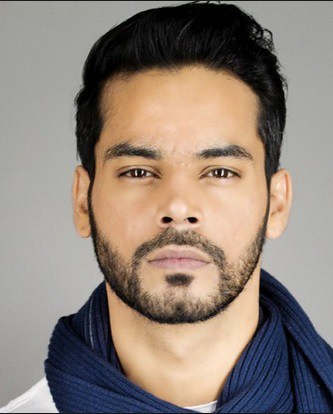 18)Tipu Sharif
Syed Yorguc or more popularly known Tipu Sharif is from Turkey and is a Pakistani tv actor, model and singer who has acted in several tv serials and shows like Tere Jane k Baad, Ahmed Habib Ki Betiyan, Jab Naam Pukare Jayenge, Main Abdul Qadir Hoon,Muskhbaar,Moum,Rubaru,etc. He has also released some melodious singles like "Bikhri Pari Zindagi" and also hosted the TV Show Khoji on Samaa TV.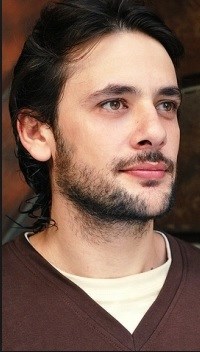 19)Adnan Jaffar
He made his debut as anchor on DawnTV when the channel aired in 2007 and since then been a regular on the small screen. He is also seen doing theatre and dramas like Aun Zara,Talkhiyan. Now he will be playing a pivotal role in upcoming Pakistani film Jalaibee .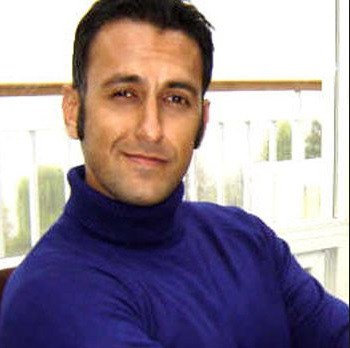 20)Hassan Niazi
His most widely appreciated drama has been 'Dolly Ki Ayegi Baraat', aired on Geo TV.Among his other popular drama serials are Mukamala Aur Mahira, Tum Meray Ho, Ishq Ki Inteha, Gumshuda, Woh Chaar, and Rani Beti Raaj Kare Gi. He also acted in the tele film 'Barzakh' aired on Geo TV,Kankar on Hum tv,Mere Meharbaan on Hum tv,etc.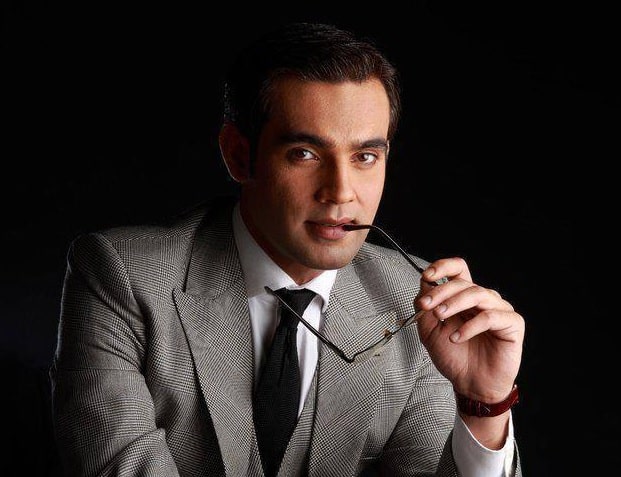 21)Faris Shafi
Son of Saba Hameed and brother of Mesha Shafi,Faris Shafi was seen in drama like Manjali and Kyun Hai Tu on Geo Kahani.He is basically a rapper and singer by profession .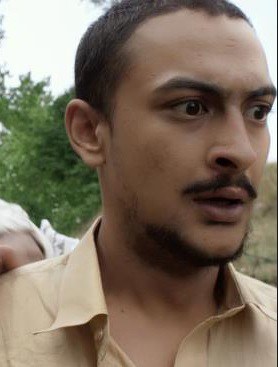 22)Shehroze Sabzwari
Son of Behroze Sabzwari,Shehroze was seen in movies like Khulay Aasman Ke Neechay and Kolachi. As a supporting drama actor,he has starred in many like Ana,Vanee ,Karachi High,Badtameez,Parsa,Kuch Dil Ne Kaha,Don't Jealous ,Tanhaiyan Naye Silsilay, Billo Bablu & Bhaiyya,Nanhi Kahani Raima Aur Manahil Ki, Bhool and lately in Aahista Aahista. He is also the brand ambassador of Pepsi, and Telenor.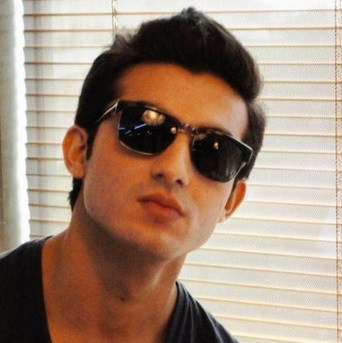 23)Yasir Shah
He is a Dubai based Pakistani-Indian television actor and model.He was seen in dramas like Koya Khoya Chand,Bewafa Hum na Thay and Annie ki aye gi Baarat.Apart from this,he has done serials for Star plus,Sony tv,Sahara One and Colours on Indian Television.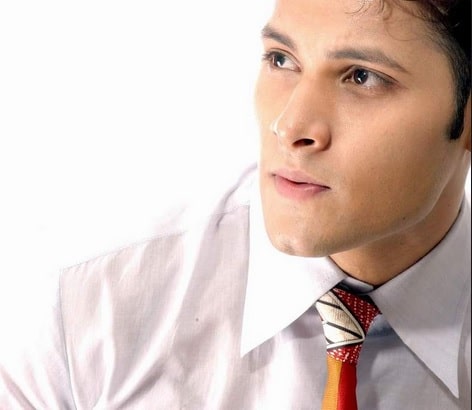 24)Affan Waheed
He is a supporting actor in dramas and presenter of Mast FM 103 Lahore.Affan was seen in dramas like Dastaan,Tere Pehlu Me,Sari Bhul Hamari Thi and Laadon me Pali.A sweet person by face and guy next door type personality makes him a good side hero.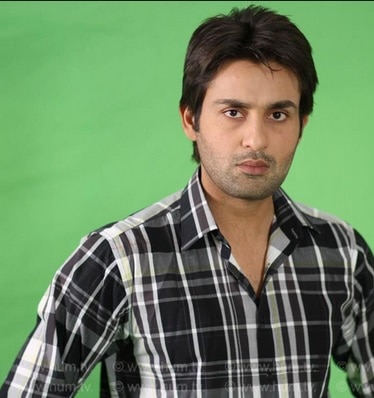 So this almost completes my list.
Thanks for reading!
Samar Sajjid