The youngest Nobel laureate, Malala Yousafzai, landed in Islamabad in the wee hours of March 28 this year, after spending nearly six years abroad.
Now, in her blog, Malala has opened up about her visit in an emotional ode to home. She wrote,
"When I left Swat Valley, Pakistan on 9th October 2012, my eyes were closed. I woke up a week later in the intensive care unit of a hospital in Birmingham, UK — but in my mind I was still at home,"
Reminiscing about the morning she was shot by Taliban, the 20-year-old penned,
"I remembered that morning. I was in my bedroom, finishing revision of my Pakistan Studies paper and praying to Allah that I would do well on my exam."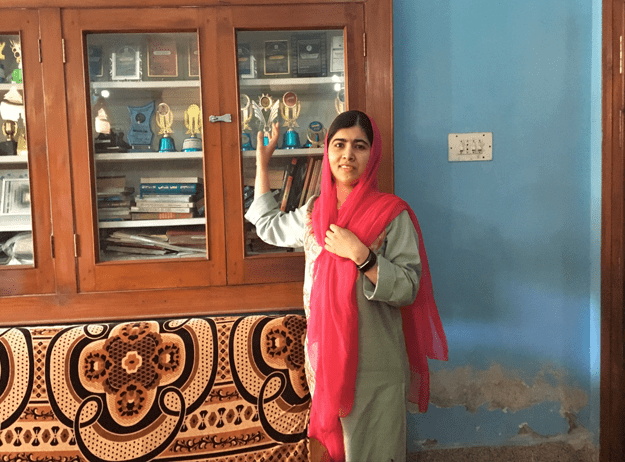 She went on to write.
"I remembered eating breakfast on the floor with my family, leaving my egg unfinished and rushing off to school. After school, my best friend Moniba and I were relieved our exam was over. We giggled as we watched our bus driver Usman Bhaijaan do magic tricks with a pebble,"

"My memories end there. Seconds later, I was attacked."
Malala then expressed her bliss coming back to Pakistan.
"On 31st March 2018, I stood in my home again — and felt like the past was reversing itself," she wrote.
She continued.
"We took a helicopter from Islamabad to Swat Valley. I saw the beauty of my home from a bird's eye view — the never-ending mountain range, the greenery, the rivers. I could not stop myself from looking at everything. Worried that I would lose that moment, I recorded every bit in my memory and, of course, my iPhone,"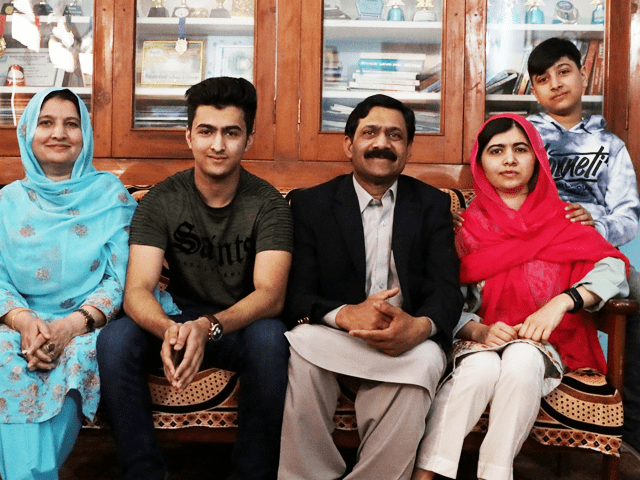 "I wondered if parents had noticed this beauty as they sat beside me when I was evacuated from Swat. My father said, "We saw neither the sea nor the mountain. When your eyes were closed, our eyes were closed too.'"

As though time stood still, I was now standing in my bedroom with my mother. When I didn't return home from school that day in 2012, my mother wondered if I would ever see my room again, if she would ever share a quiet moment with her daughter in our home. Just seeing me standing there made my mother so happy. She said, "Malala left Pakistan with her eyes closed, now she returns with her eyes open."
Malala wrote,
Besides our home, we had not seen our friends and family for such a long time. More than 500 of our friends and relatives came to greet us with hugs and prayers. We took so many pictures and I love looking at them now that I'm back in UK. But my greatest hope is that it will not be another five and half years before I see their faces again,"
She went on to thank the government and army for her trip.
She penned,
"This trip was the most exciting, memorable, beautiful and haunting time for me and family. I am grateful to the Prime Minister of Pakistan Shahid Khaqan Abbasi, the government officials, the Chief of Army Staff Gen Qamar Bajwa, the army officials and the team at Malala Fund for making my trip to Pakistan possible for me and my family,"

"I didn't leave my country by choice, but I did return by choice."
Have something to add?