Female novelists take a clear lead when it comes to novels that are adapted for the television dramas. However novels of few male writers were also adapted for television. Shaukat Siddiqi is the most famous one amongst the male novelists. This article is based on male novelists other than Shaukat Siddiqi where atleast one of their novel is adapted as a television play.
Drama Zeenat by Mirza Qaleech Baig
Zeenat was a drama from PTV Karachi centre based on a sindhi novel written by Mirza Qaleech Baig. It was dramatized by Fatima Surraiya Bajiya and directed by Muhammad Baksh Sameejo. Rabia Naureen, Mehmood Siddiqui, Ishrat Hashmi, Khalid Zaman, Zaheen Tahira, Shafi Moahamad, Mahmood Ali were in main roles. The drama was aired in mid 1980's and was popular at that time. Mirza Qaleech Baig is termed as Shamsul Ulema for his contributions in Sindhi Literature. Mirza Qaleech Baig was born in 1853 near Thatta Sindh and passed away in 1923.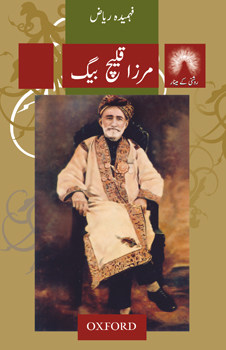 http://vimeo.com/95890826
Drama Khilonay by Masood Mufti
Masood Mufti is a famous literary figure in Urdu writings. Masood Mufti has also written one novel Chehray on the separation of East Pakistan. PTV Islamabad presented a drama named Junoon based on novel Khilonay by Masood Mufti in mid 1990's. Rubina Ashraf, Ayaz Nayek, Sajjad Kishwar and Shamim Hilali were in main roles. The drama went unnoticed and was not much popular. The play was dramatized by Mansha Yaad.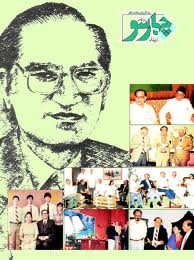 http://vimeo.com/95890825
Rahain by Mansha Yaad
Mansha Yaad is a famous writer mainly in Punjabi literature. His Punjabi novel 'Tanwan Tanwan Tara' is adapted for a play Rahain from PTV Lahore centre. The cast for Rahein included Habib, Naseem Vicky, Saleem Sheikh, Tauqeer Nasir and others. It was directed by Tariq Jameel who earlier directed a block buster drama Aanch from PTV Karachi center earlier. Rahain was a block buster drama and earned sizeable revenue for PTV. It was also praised by critics for strong plot and story. Apart from Rahain, Mansha Yaad has also written few plays for PTV like he dramatized drama Bandhan for PTV Islamabad centre which was based on novels of Bushra Rehman. Mansha Yaad was born in 1937 and passed away in 2011.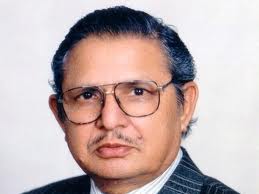 http://vimeo.com/95890828
Do share your experiences about any of above mentioned dramas and writers.
Rashid Nazir Ali