Humaima Malick has always been criticized for her dress choices wherever she goes. Recently Mahira Khan is caught up in a similar controversy where people are after her for wearing a short dress and smoking in public. Celebrities came out to support Mahira openly and started spreading the message of live and let live. Dua Malik took to her Instagram and had something interesting to say. Here are her thoughts: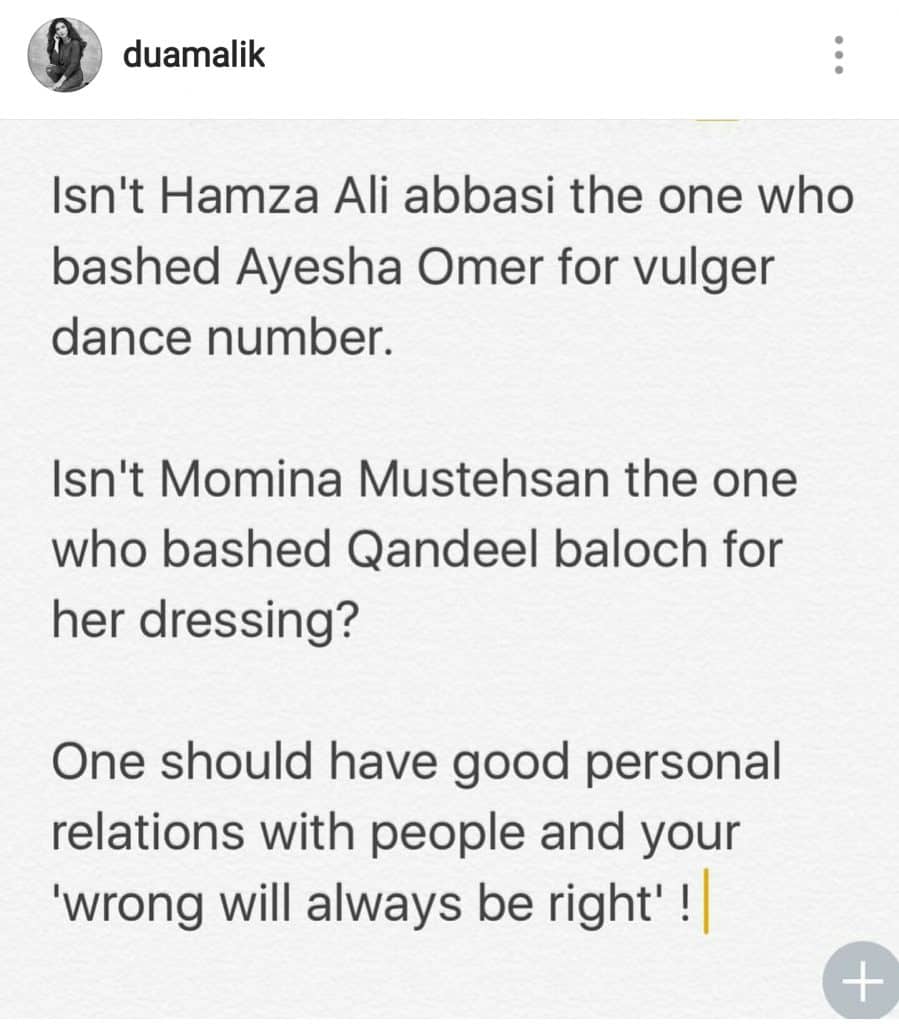 Humaima has also supported freedom of expression and personal choice: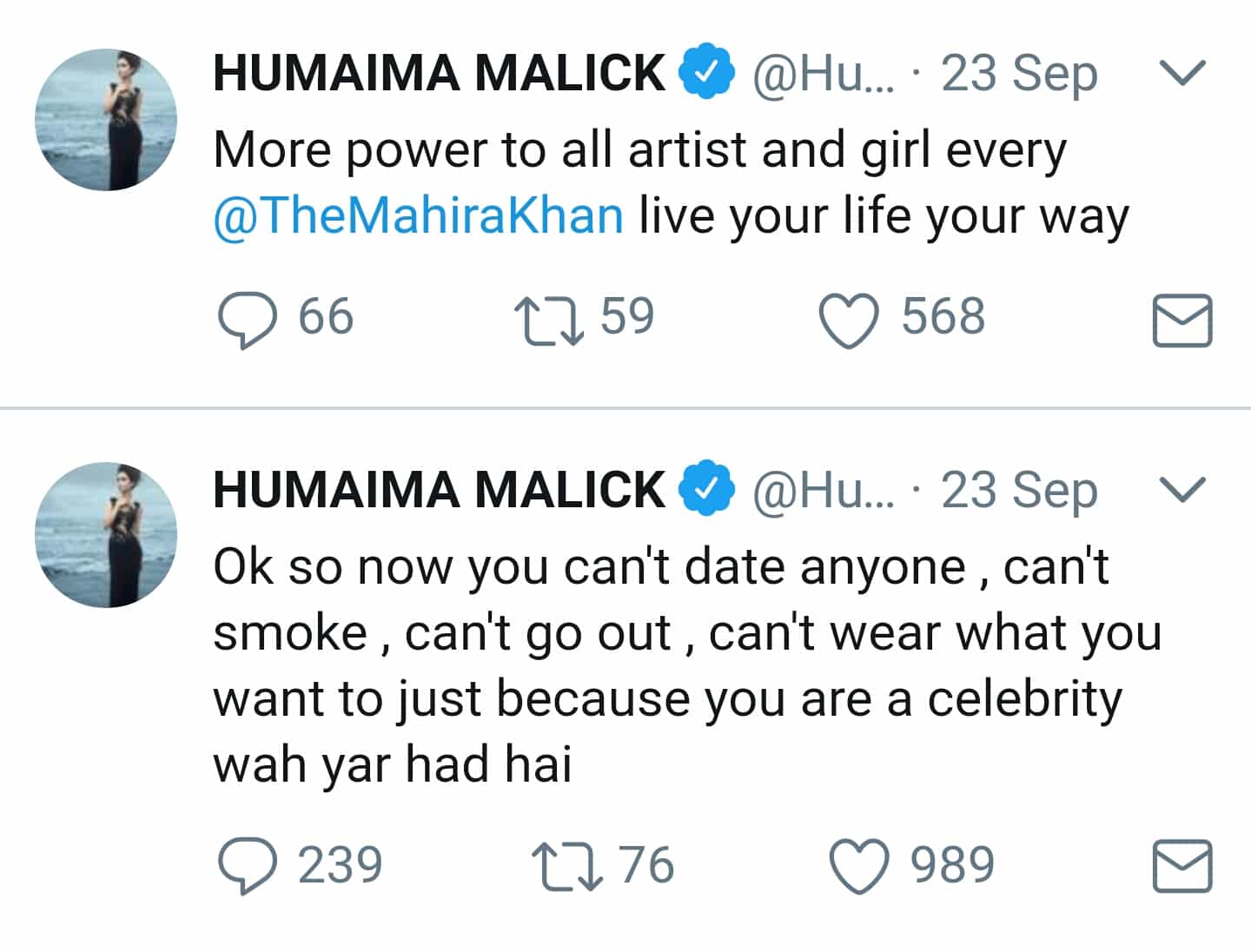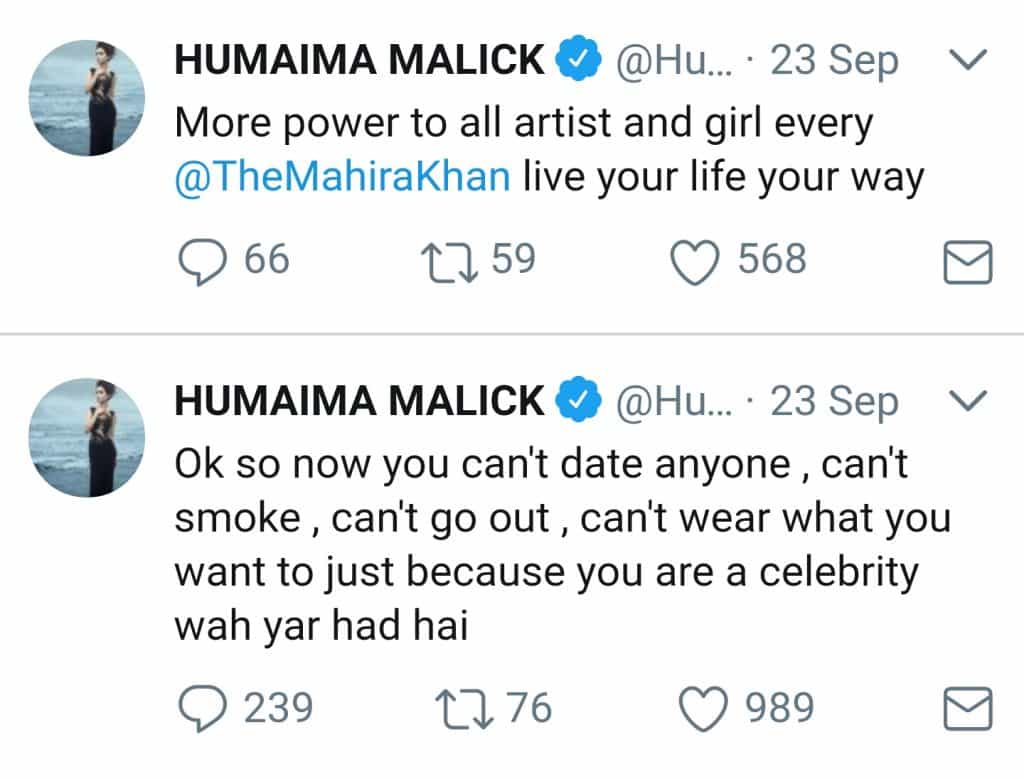 But she had some questions from the other celebrities: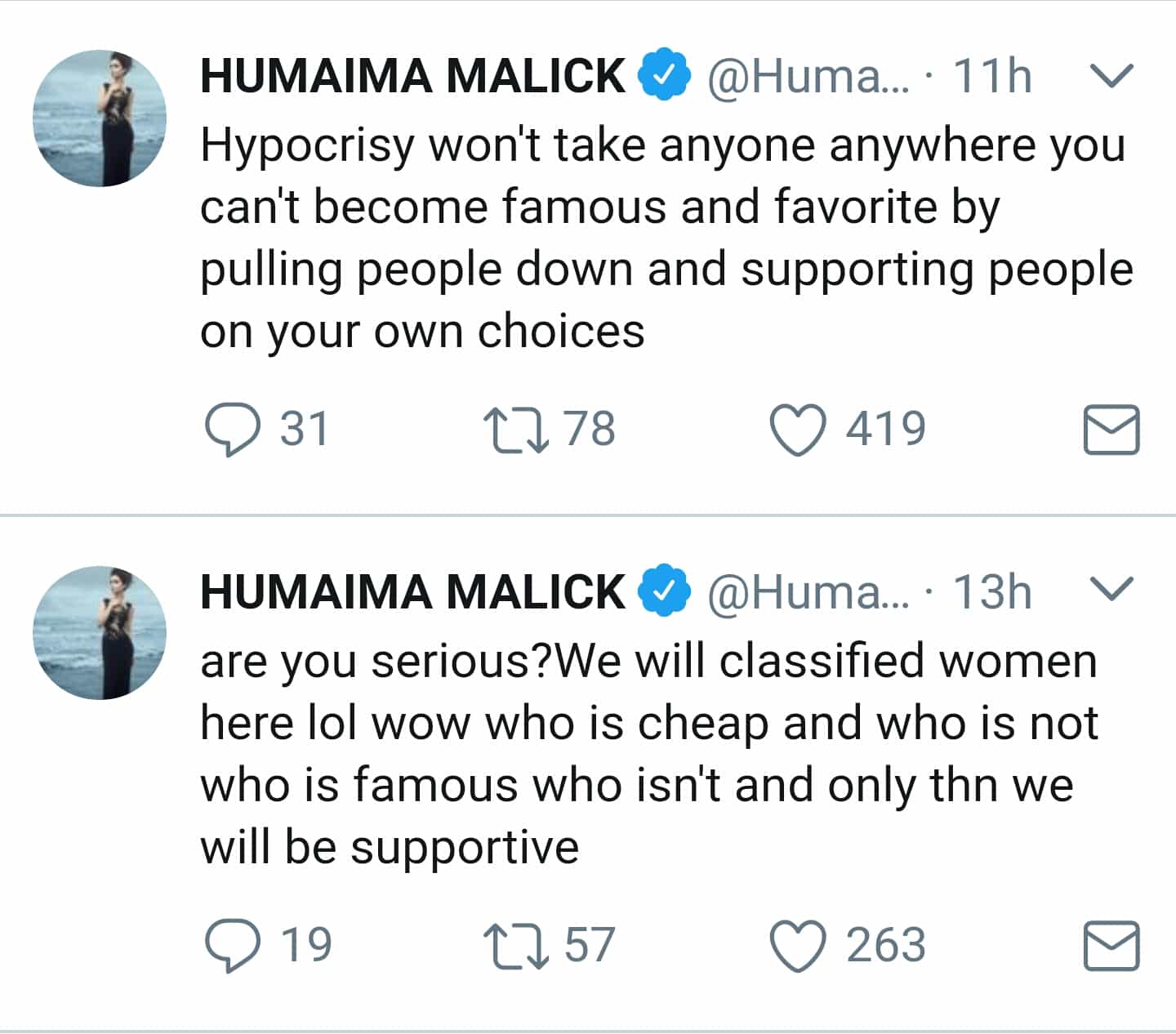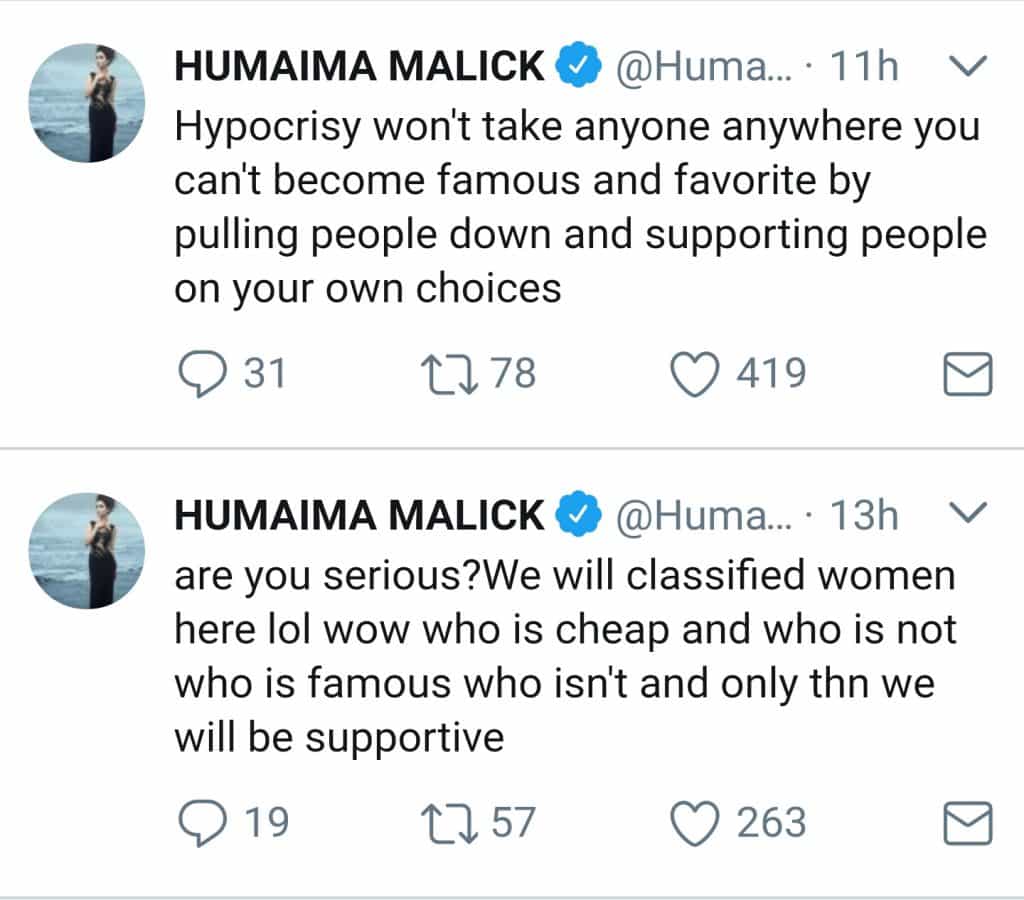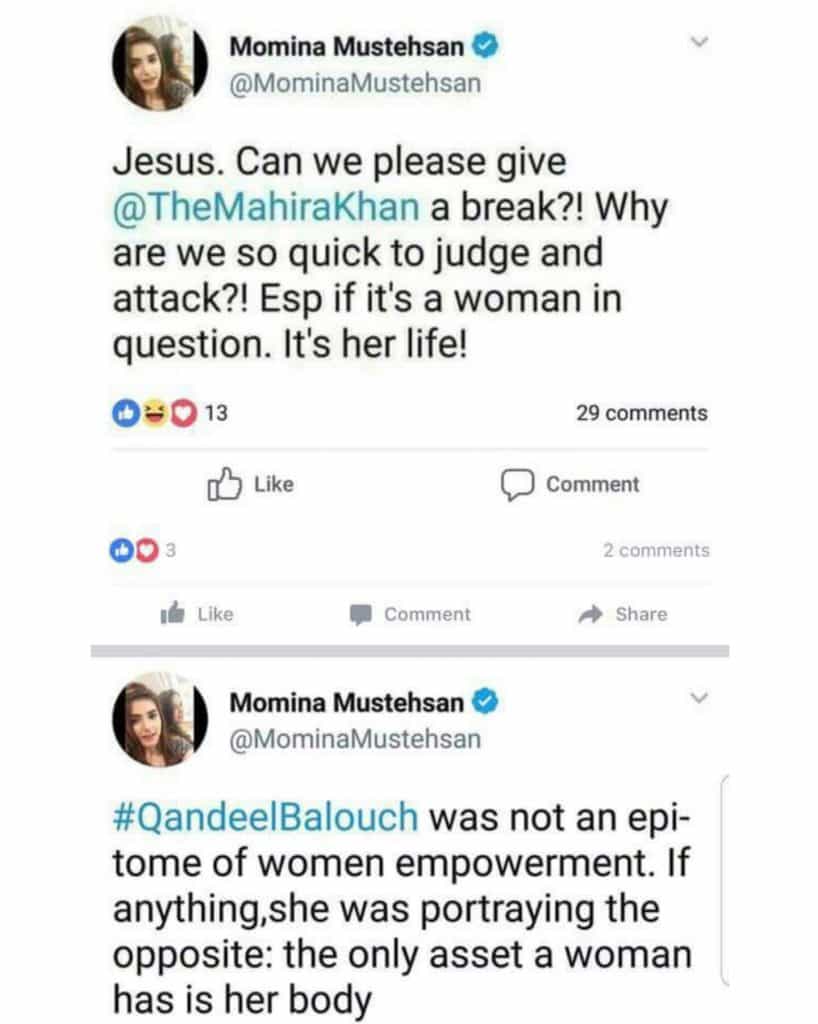 Malick sisters have a point! What do you think?