Mann Mayal is the most awaited play of this season for many reasons. Hamza Ali Abbasi's fans in particular were waiting impatiently to watch him on the small screen after his mind blowing performance in Pyare Afzal and now their wish will come true with Hamza Ali making a comeback with drama serial Mann Mayal. The play is also being looked forward to because of the director Haseeb Hassan who was behind the biggest hit of last year Diyar-e-Dil. Mann Mayal has been written by Samira Fazal. The team of the drama is very excited about it and it is being promoted by them in different ways. Many people were expecting Mann Mayal to air on Friday but it will be aired on 25th January which is Monday. It will air at 8pm.
According to the HUM website the main plot of the drama is as follows
"Aik masoom larki ki kahani jis nay chora ghar, mohabbat ki khatir. Magar phir bhi reh gayi khali hath. Aur mehroom reh gayi apnay hissay ki mohabbat say."
The complete OST of the drama serial will be released very soon too.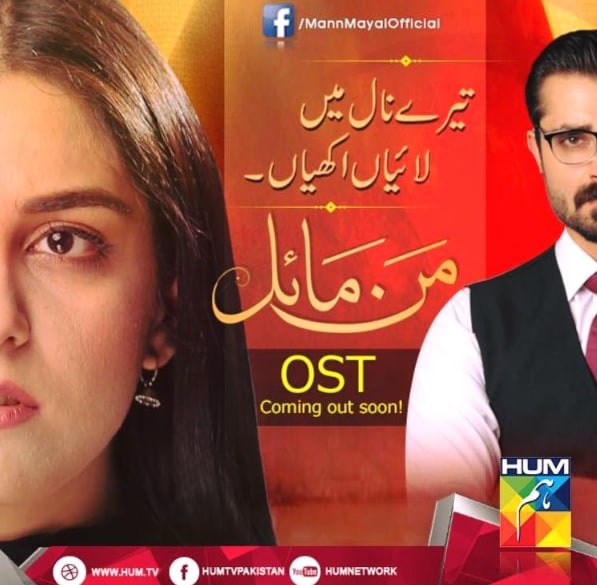 Zaid AliT also visited the sets of Mann Mayal. Maya Ali and Hamza Ali Abbasi both posted pictures with Zaid AliT and they also expressed how much they liked meeting him.
HUM has started showing the more awaited plays which it promotes more than others on weekdays unlike before when all of its hit plays were aired on Friday and Saturday.