Mannat Murad is a drama that everyone is loving. It has a fresh pair in the lead, something that always pulls eyeballs. Two young stars Iqra Aziz and Talha Chahour are playing Mannat and Murad and people love their chemistry as well as the side plotting that is happening from the families. After ups and downs, the lead pair finally got hitched and the story will move towards new challenges now.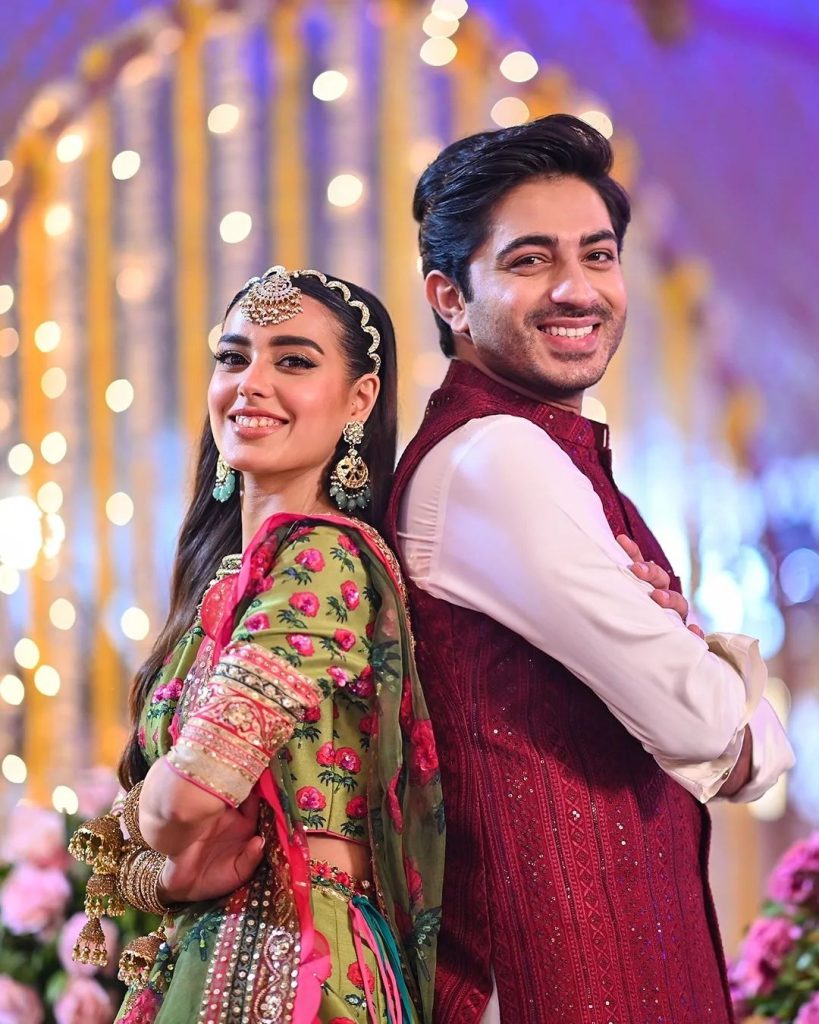 The wedding sequence of Mannat Murad aired last night and we got to see some resemblances to a very beautiful real life celebrity couple's wedding and it is none other than Saboor Aly and Ali Ansari.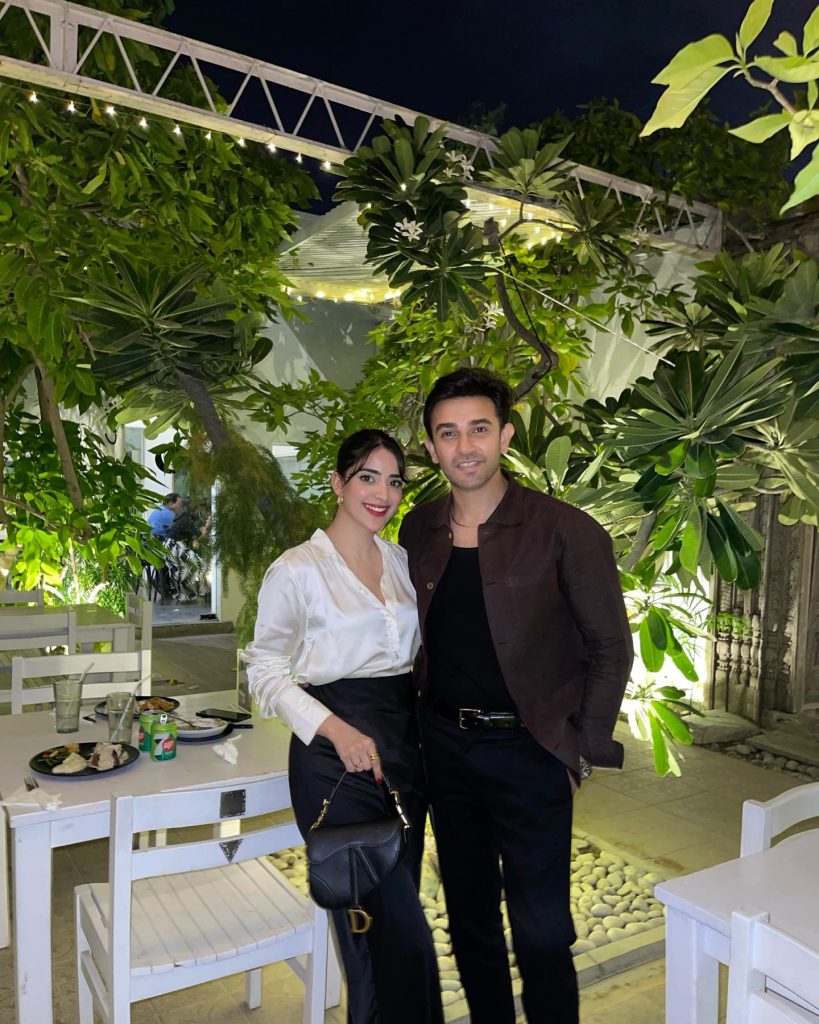 Here are some parallels from Mannat Murad's reel wedding to Saboor and Ali's real wedding:
The Dress:
Iqra wore the same Faiza Saqlain outfit as Mannat which Saboor Aly wore for her Nikkah. Talha's sherwani was different thought but we could see some style inspiration.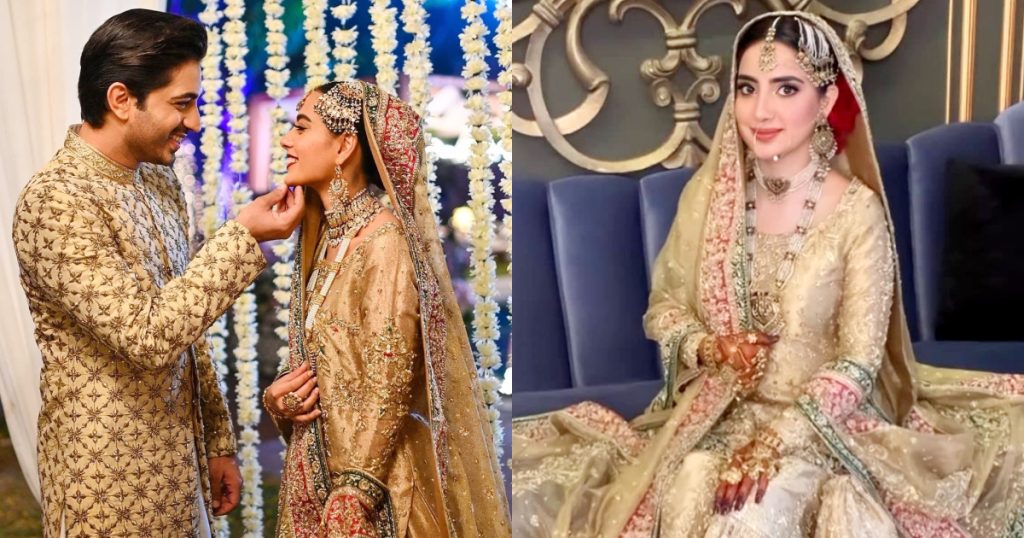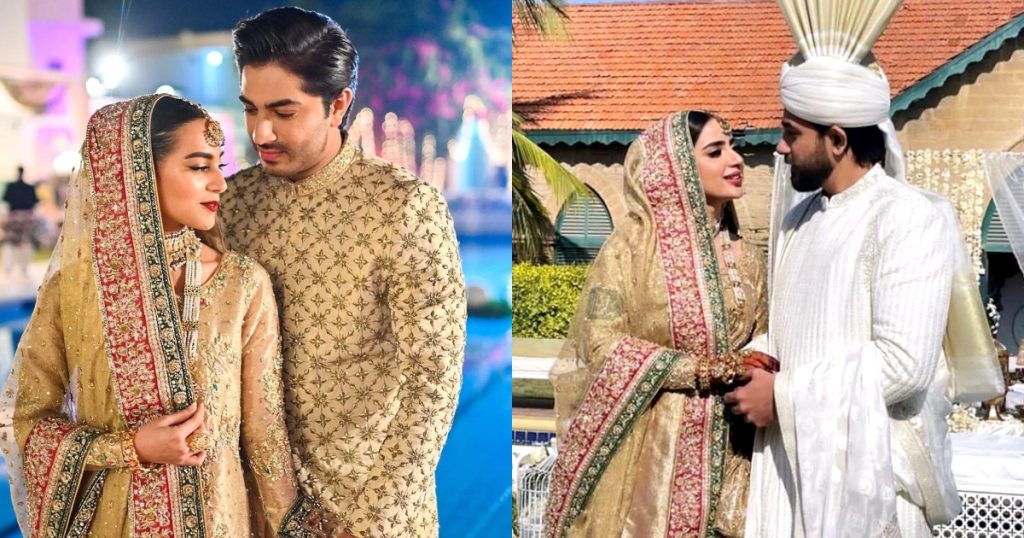 The Venue:
The wedding venue looked heavily inspired by Saboor's Nikkah venue. People loved Saboors' Nikkah decorations and looks like Mannat Murad makers also got inspired.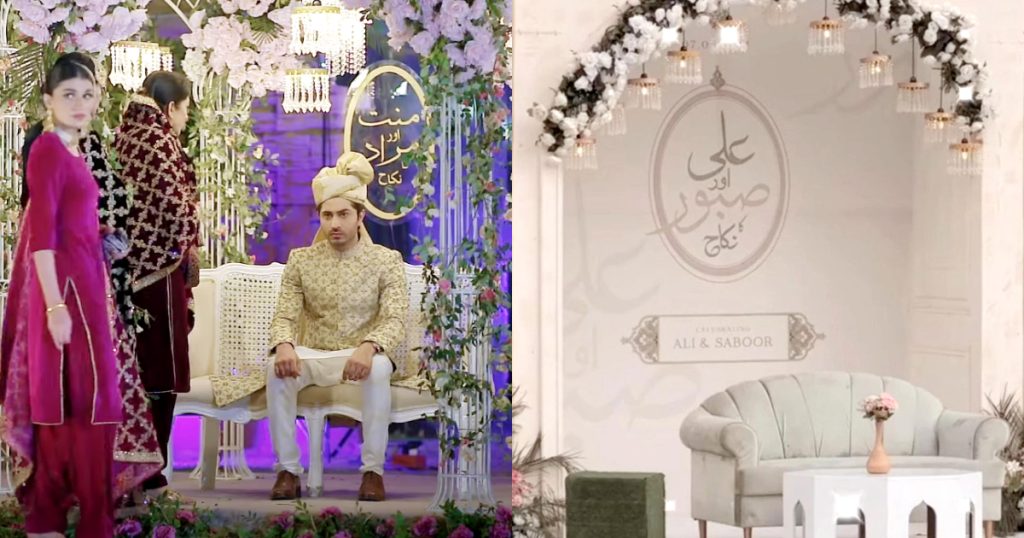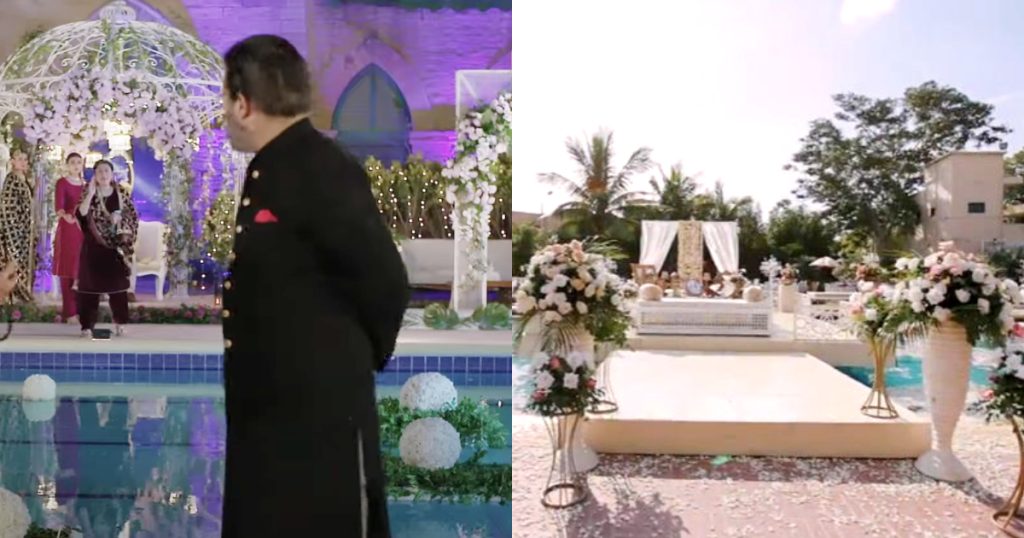 Wedding Shoot:
Mannat and Murad's wedding shoot also had a similar vibe to Saboor Aly and Ali Ansari's. Check out the happy vibes.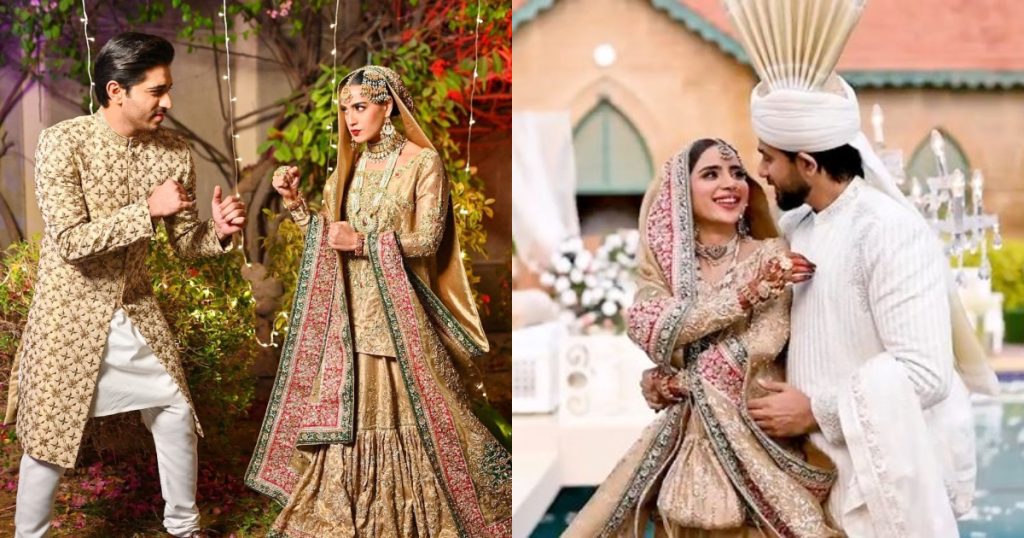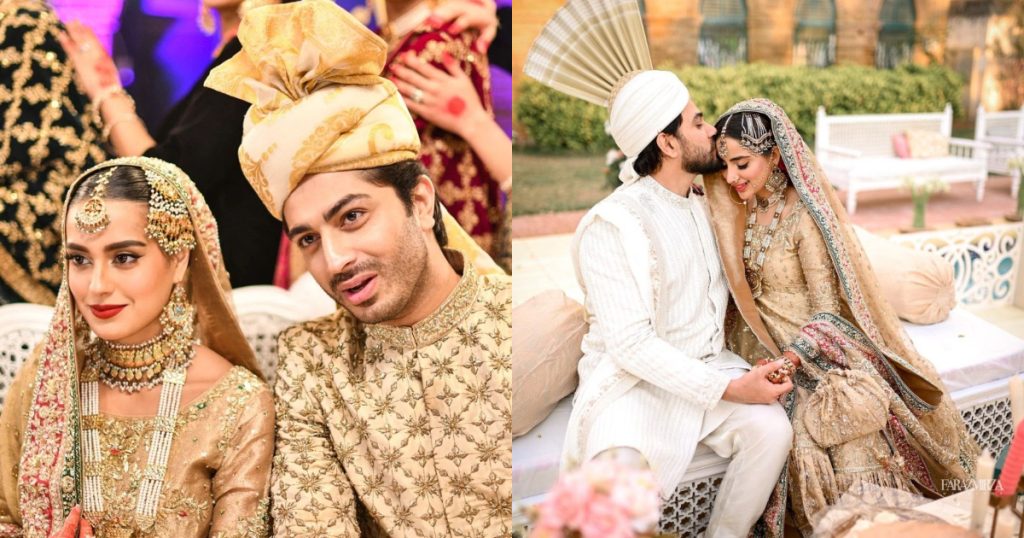 Mannat Murad's Wedding:
Enjoy Mannat and Murad's beautiful wedding shoot as they are finally married: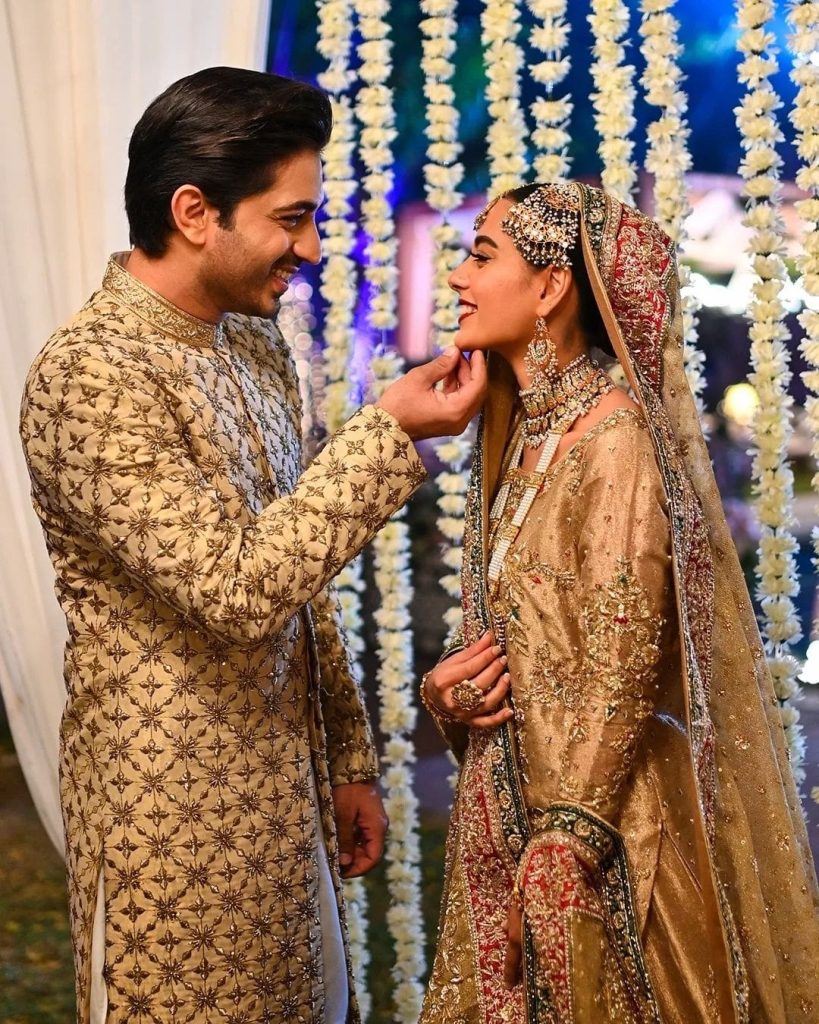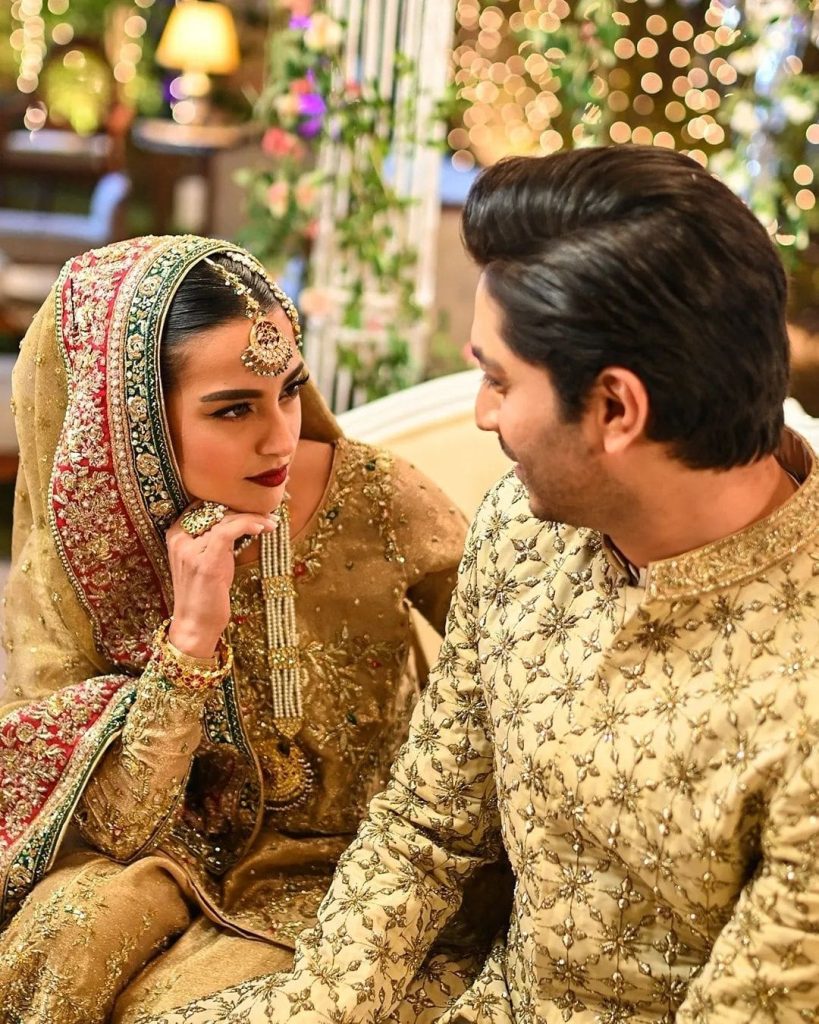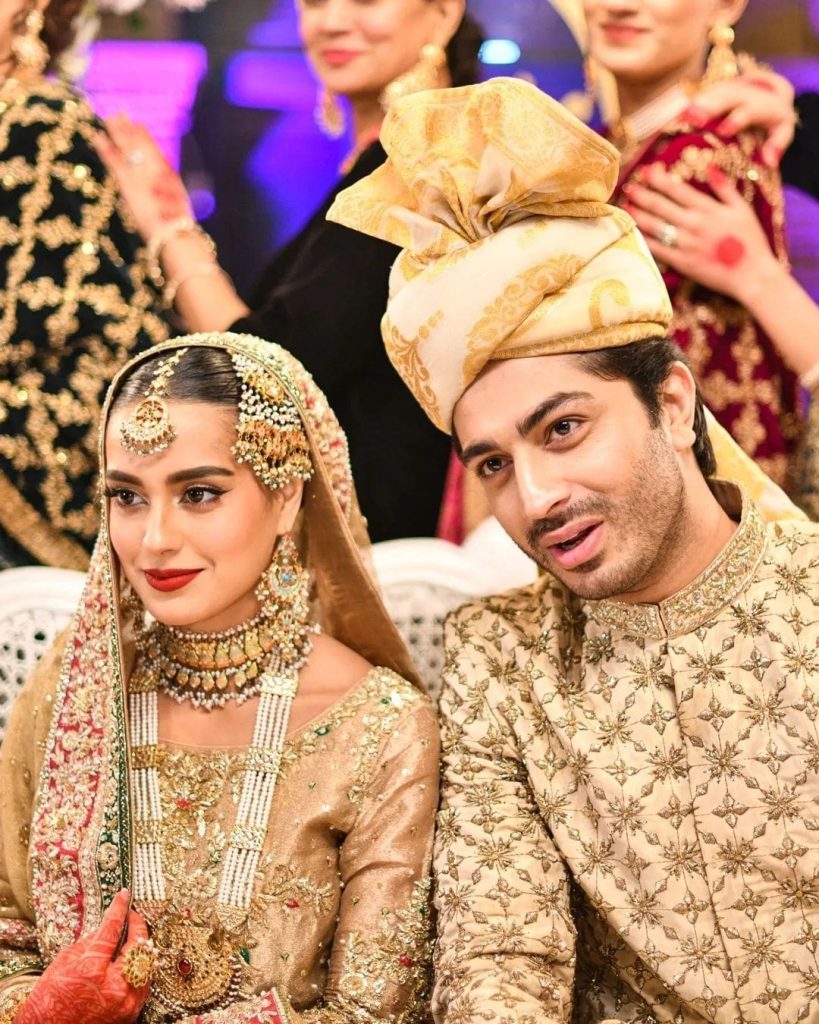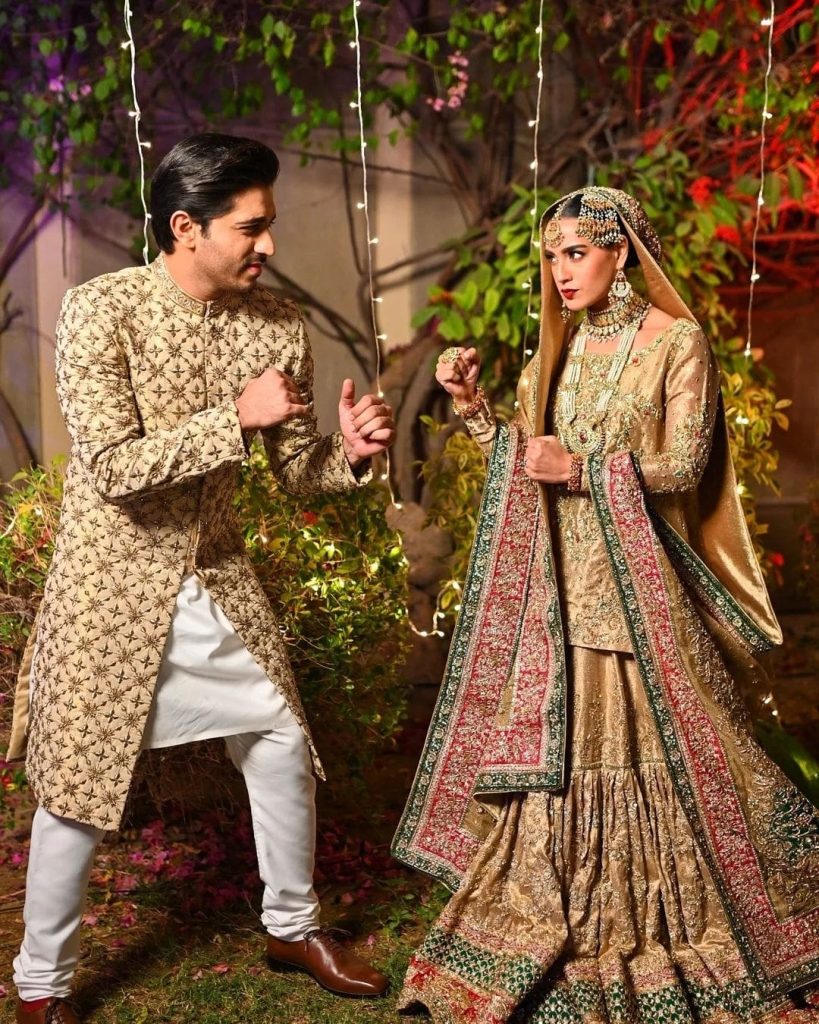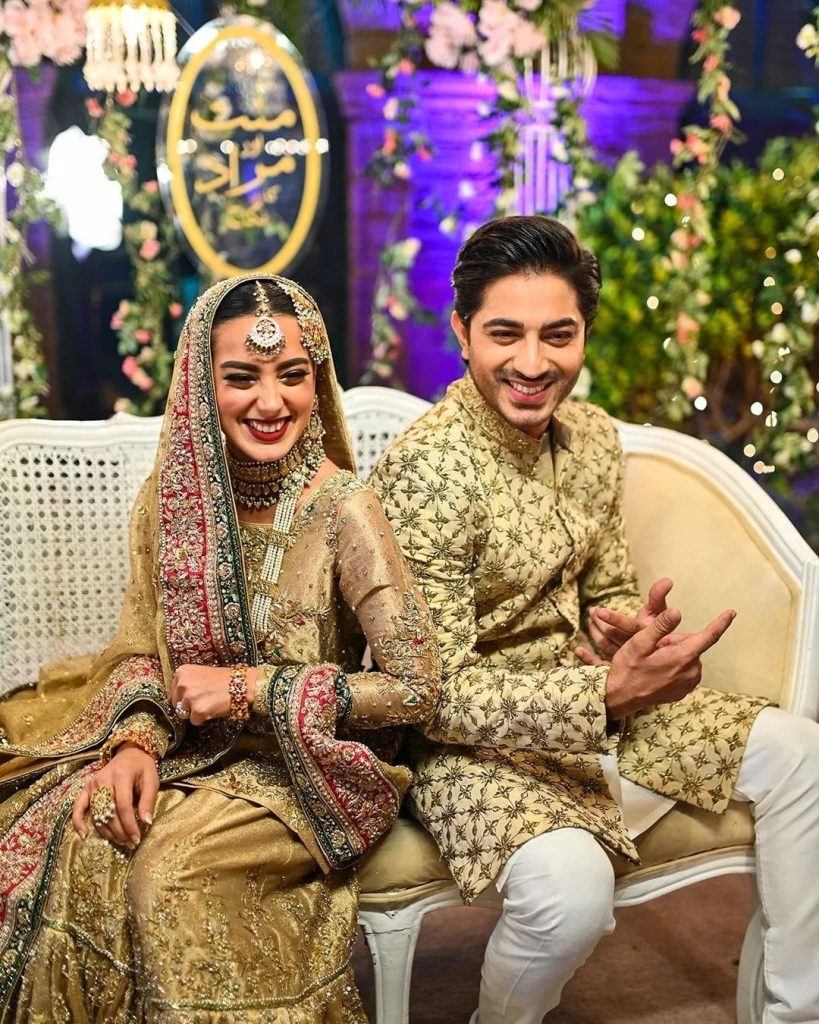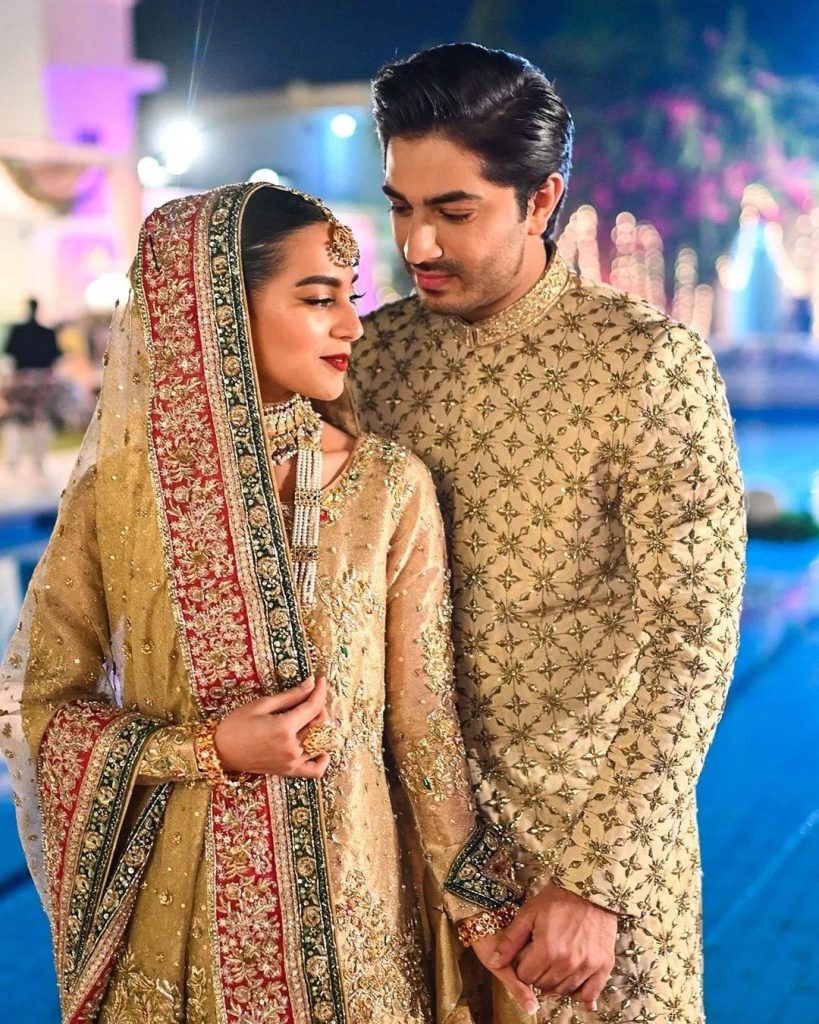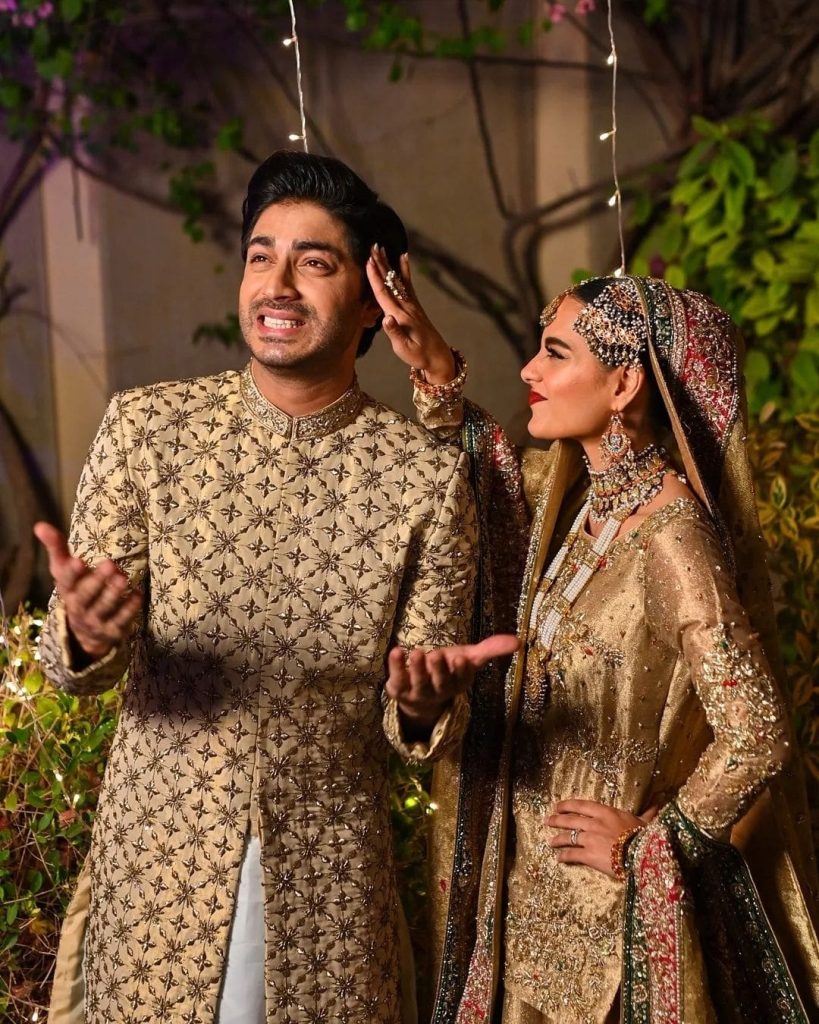 Saboor Aly is not too happy about her big day being blatantly copied in a drama. Here is what she said: