Maria B. is a very famous clothing brand for girls. People love to choose her dresses for formal and semi-formal functions. Recently, Maria and her husband Tahir got into a controversy.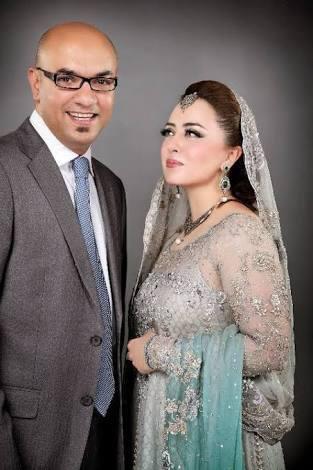 Tahir got arrested in the middle of the night. There was an FIR on him for spreading coronavirus. Maria made a video on social media and appealed to the Prime Minister to release her husband. The police arrested him without giving any genuine reason.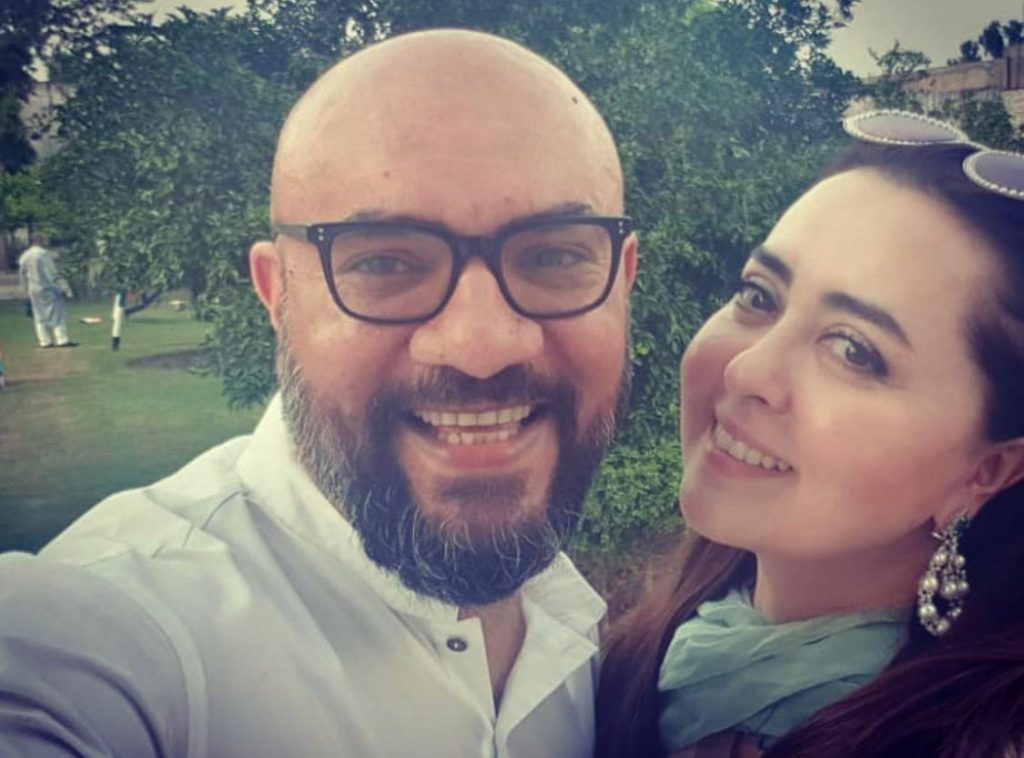 Well, finally her husband got released from the police station. Maria and her husband made an Instagram video to share the whole story with their viewers. Their cook, Omar Farooq, had some symptoms like fever and cough. He had a coronavirus test which came out Positive. So, Maria and her husband asked him to stay in quarantine in the servant quarter.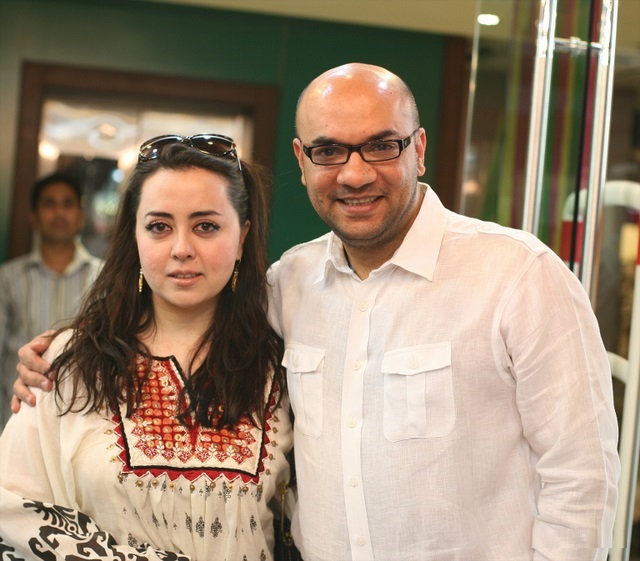 Omar Farooq was fine the next day and asked permission to go back to his village to stay in isolation. Maria and her husband thought it was a good idea and with mutual understanding allowed him to go. He went back to his village with his brother in a private car.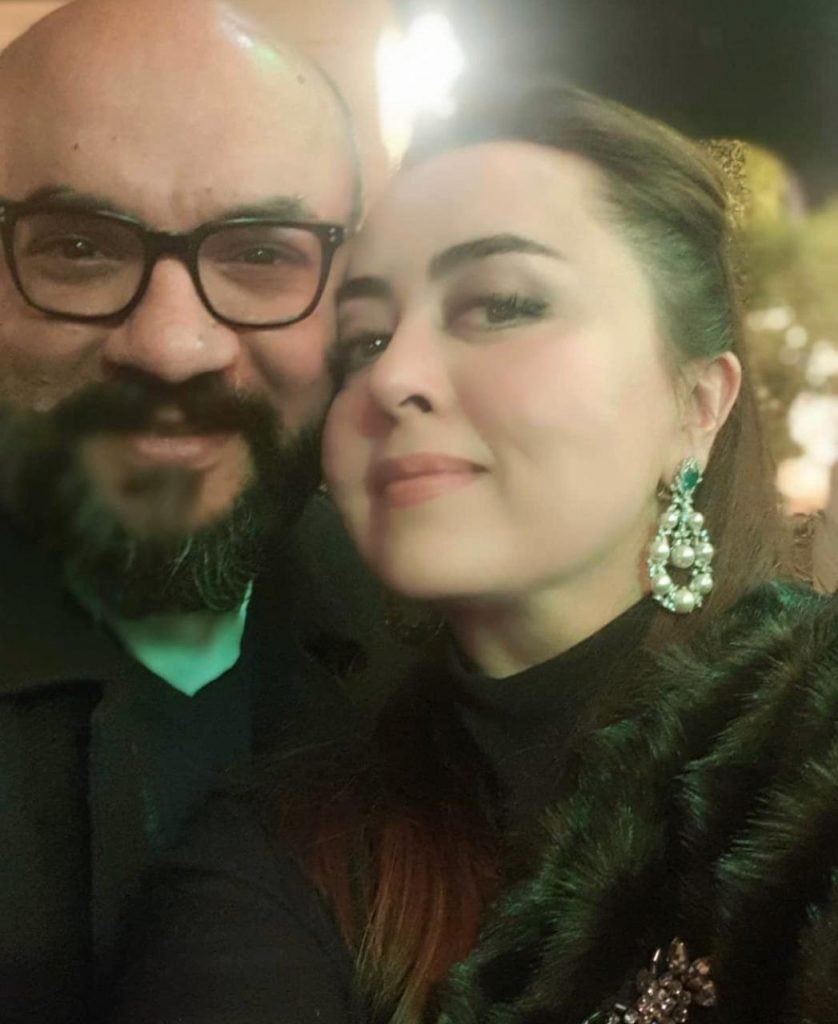 After some time, Maria got a call from the hospital and they asked her about Omar Farooq. She told them that he went back to his village. After that, they got more than ten calls from different organizations and asked about their cook. They gave his number to all the formal officers.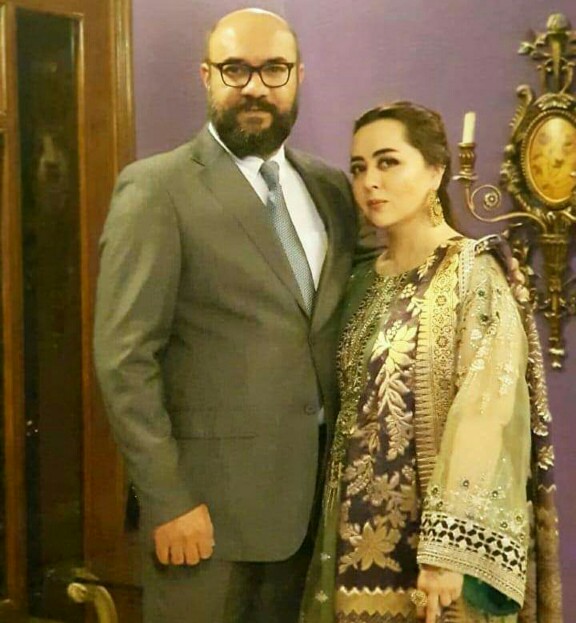 Police thought that they sent the coronavirus-positive cook back to his village to protect themselves and infect others, and arrested his husband. In fact, Tahir and Maria's brother had a coronavirus test and it's negative. They even shared the test report in the video. 
After the whole circumstance, Omar Farooq had another coronavirus test and it's negative now. As he had a positive test report, therefore, he will stay in quarantine for some days. Maria and Tahir said that they are not guilty! 
People criticized them a lot. They believe that they should have sent him to the hospital instead of sending him back to his village. He could have infected hundreds of people on his way.  Being a responsible citizen of Pakistan, it's our duty to protect ourselves and others for coronavirus patients.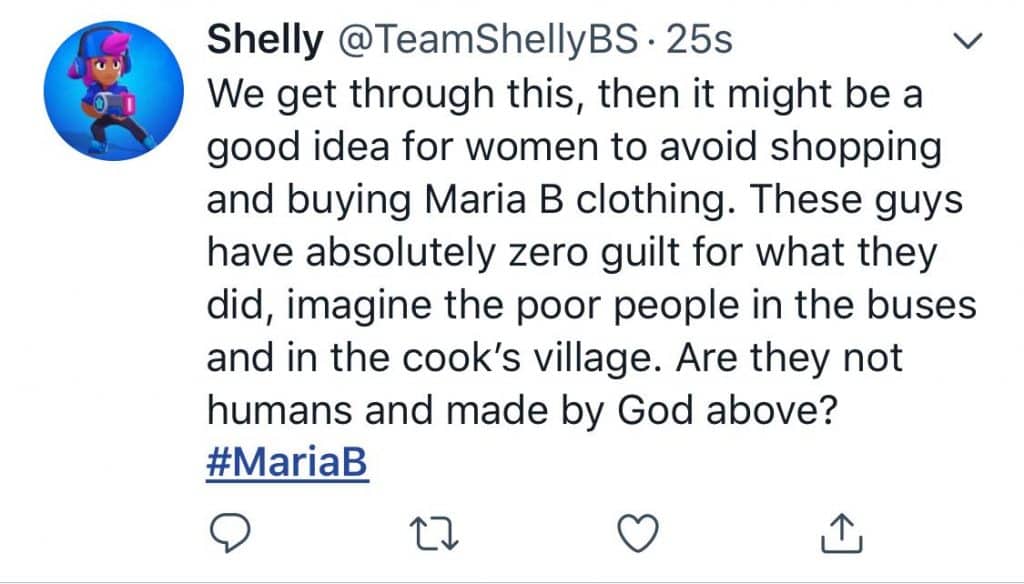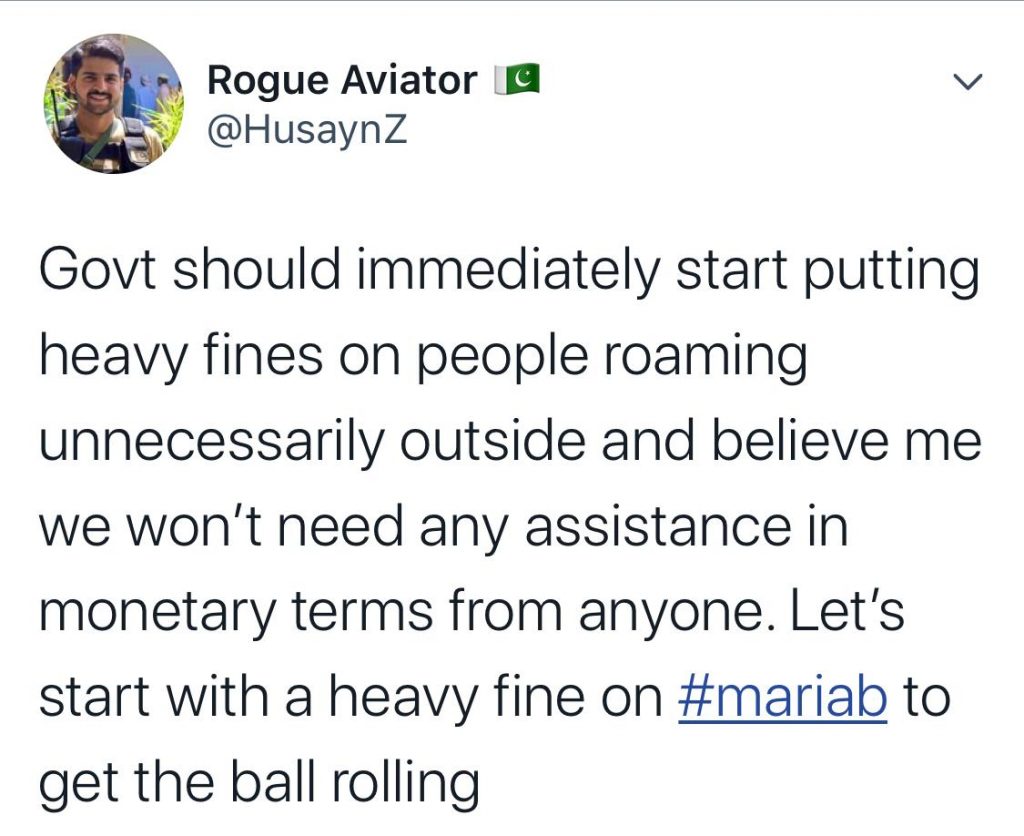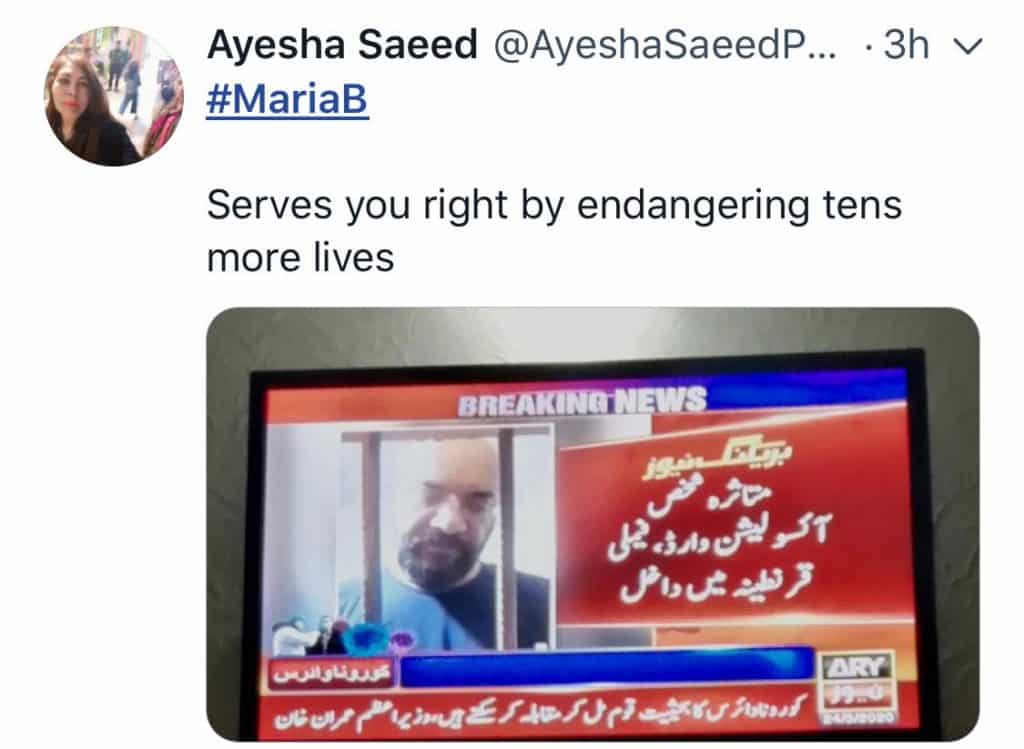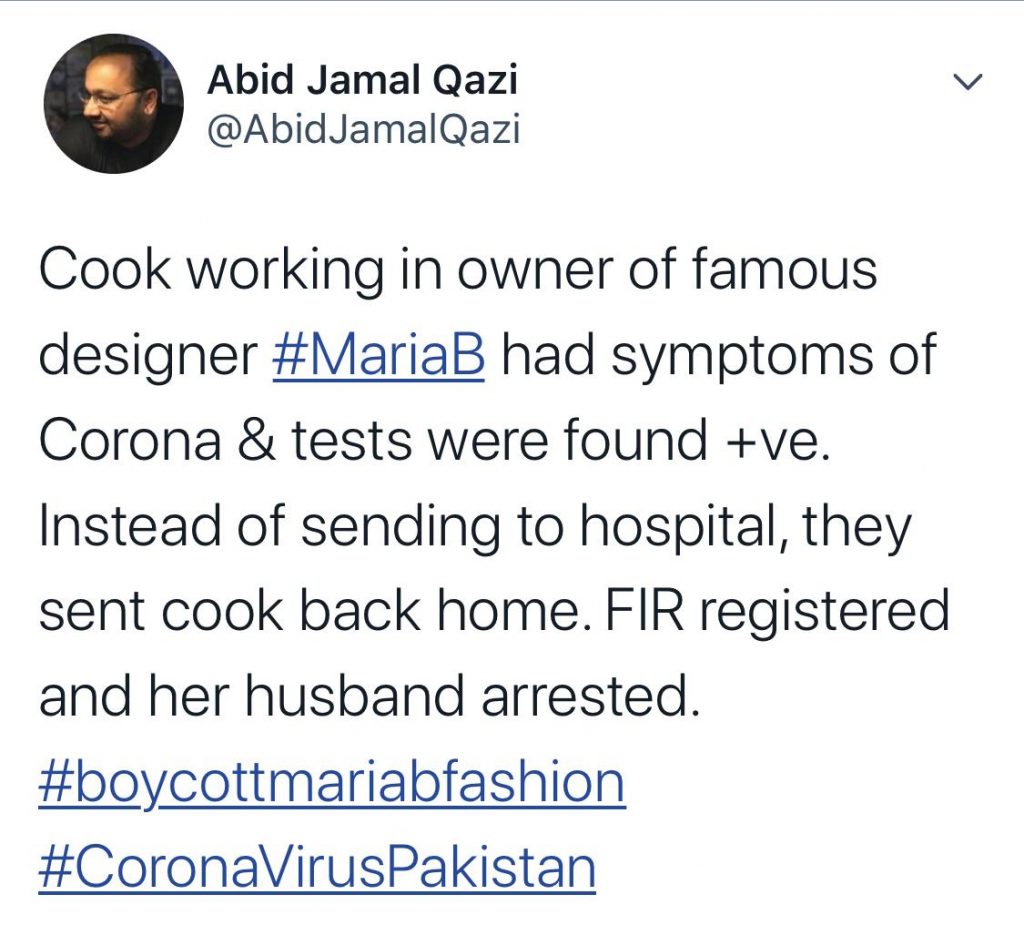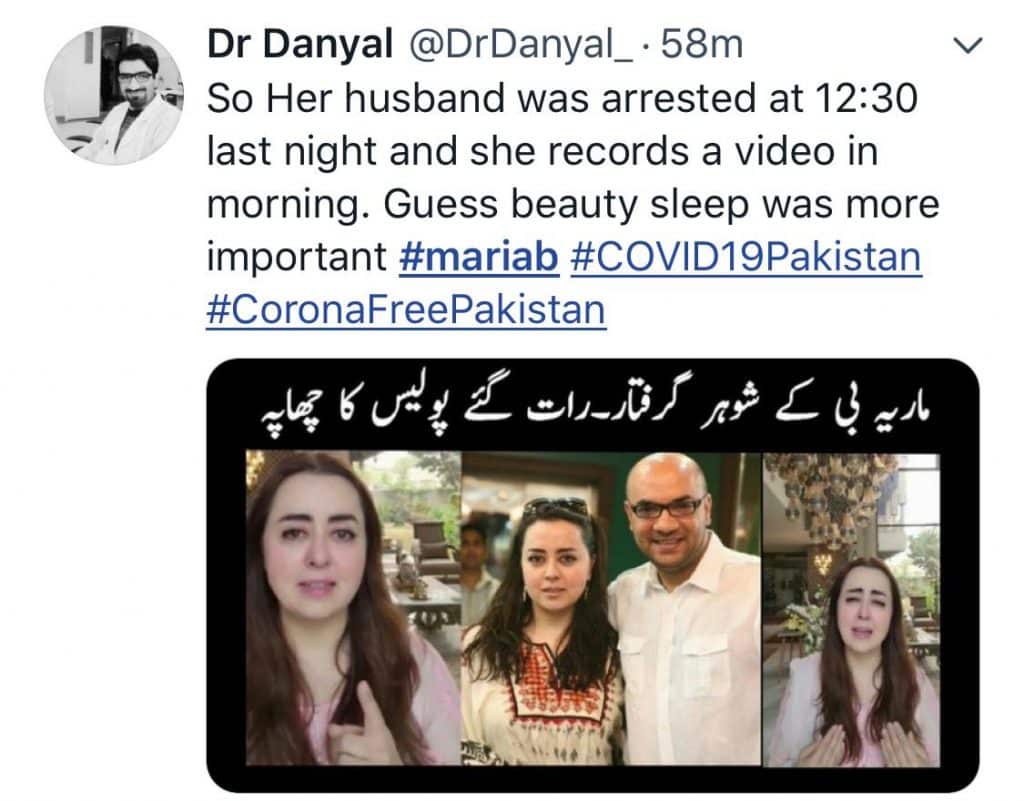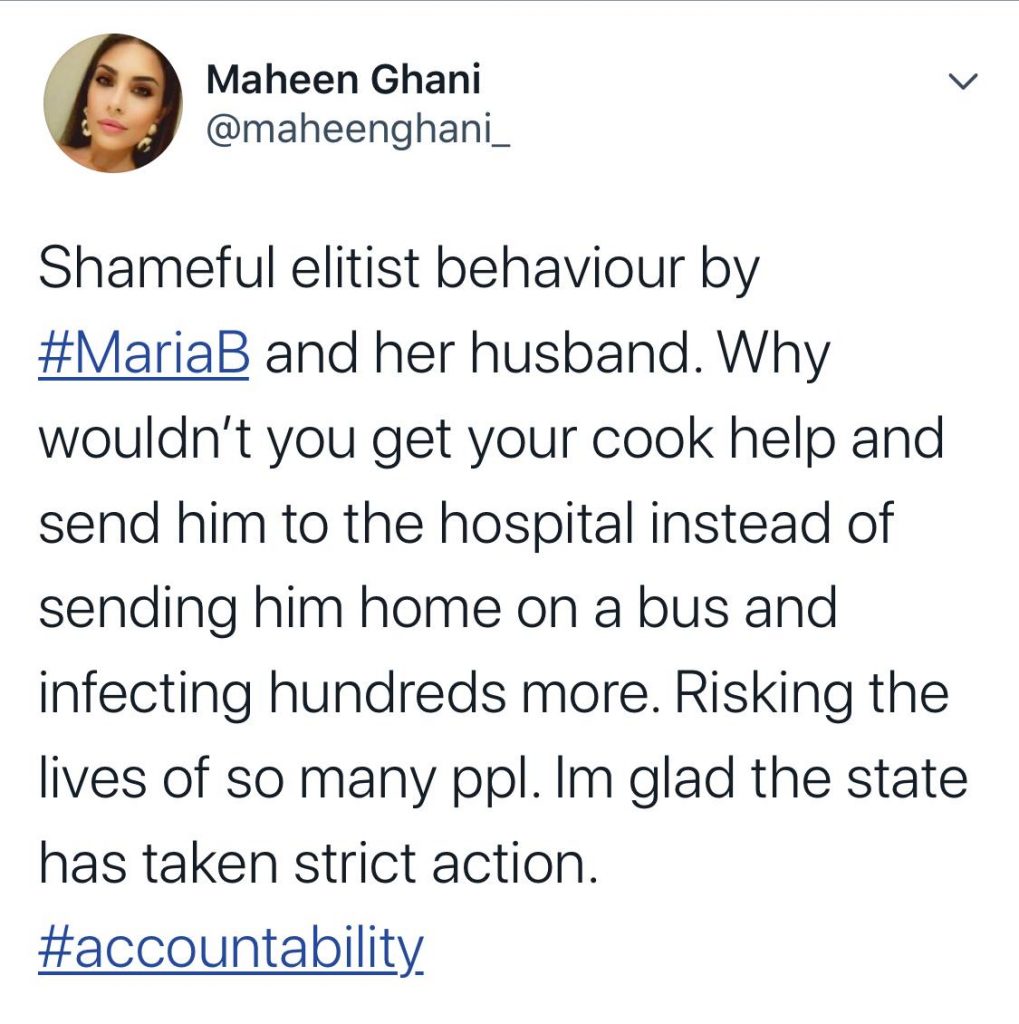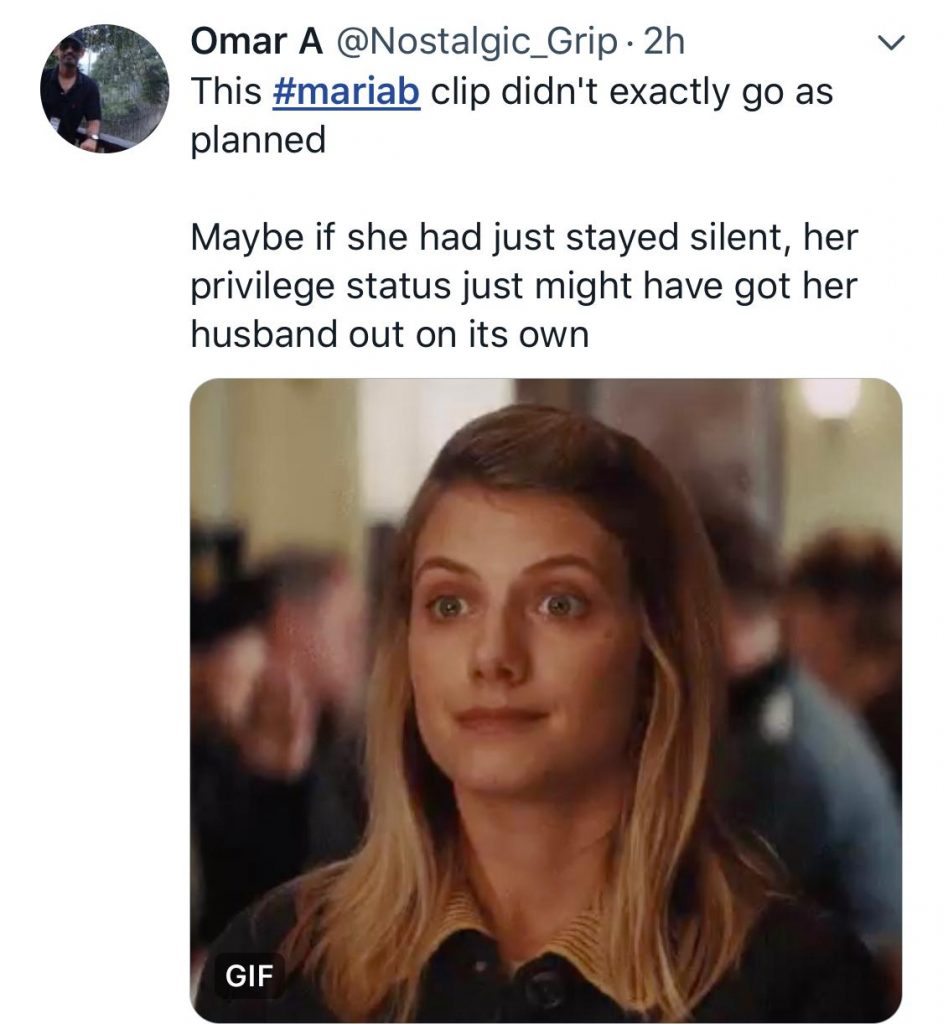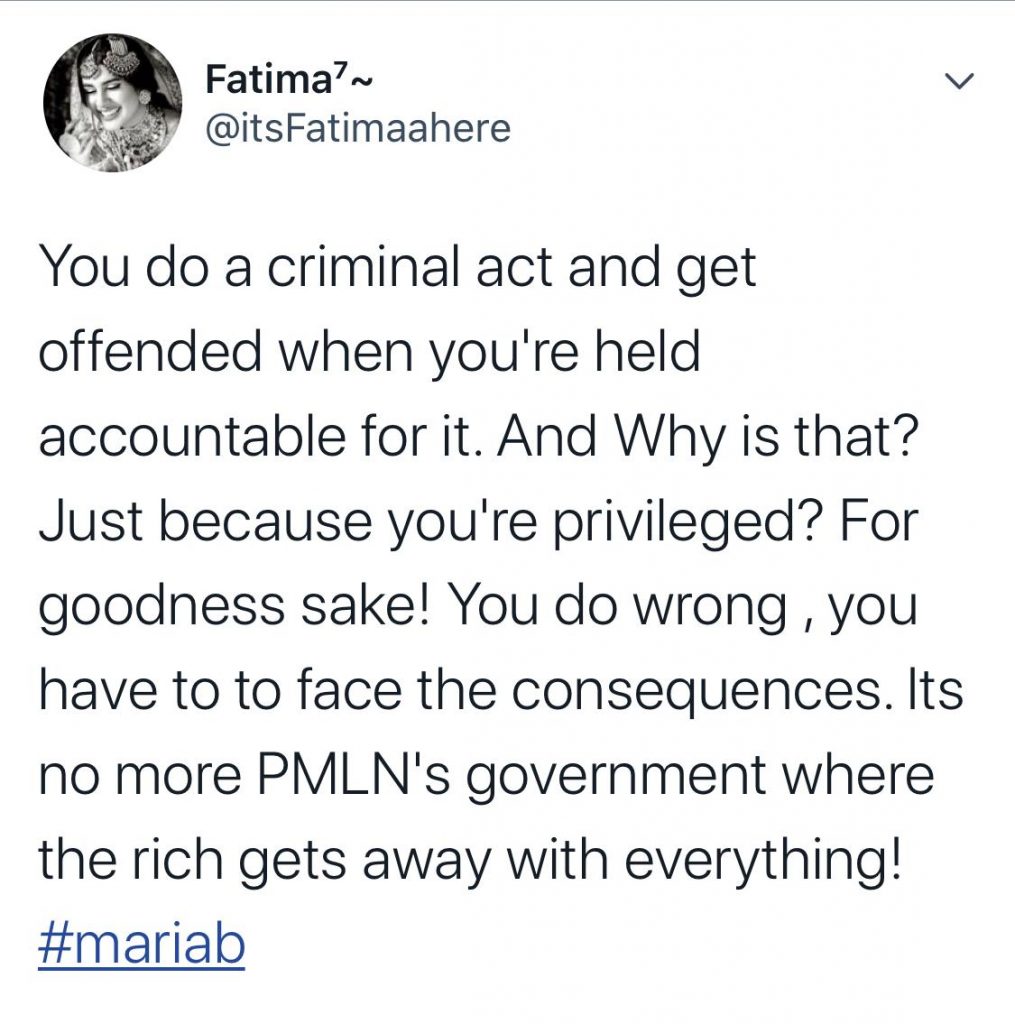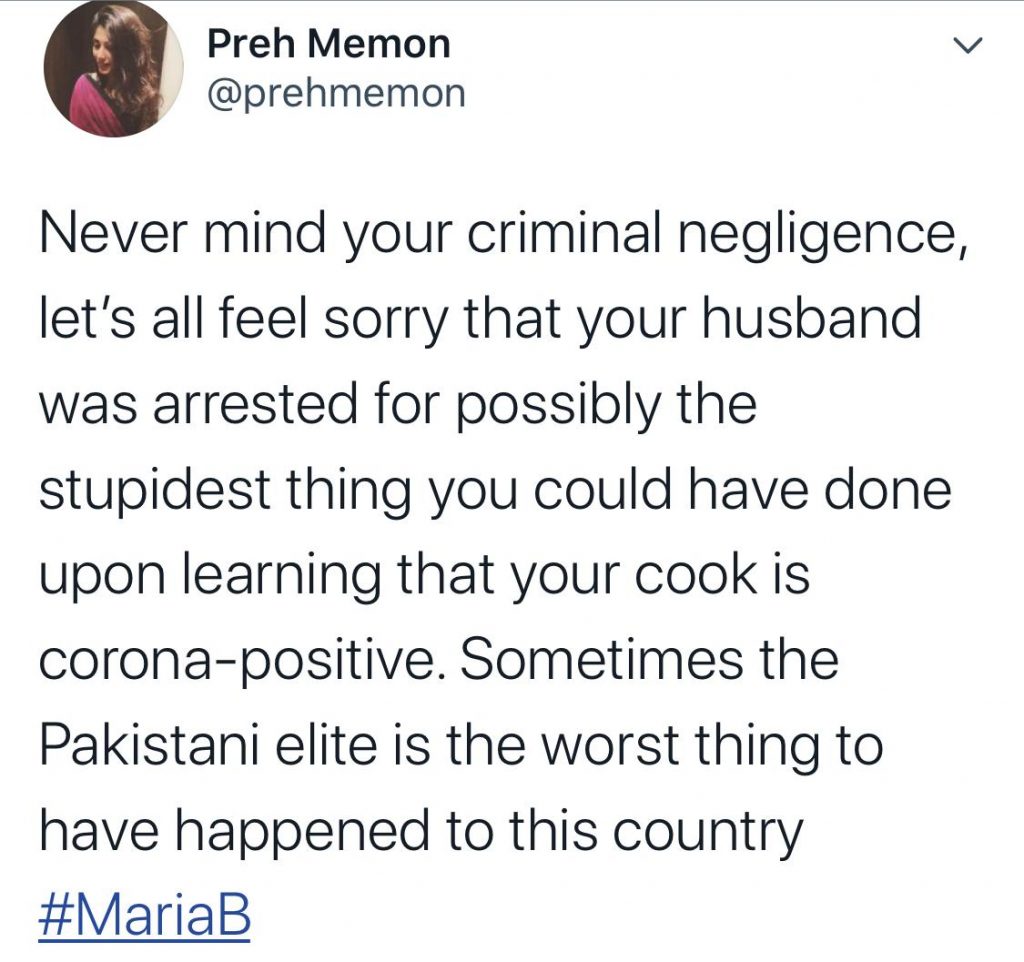 Watch the video for more details.