Its time of the year when people are taking out time from their busy lives to enjoy quality time by disconnecting from the daily routine of life. Similarly, designer Maria B decided to take a break and she went on a trip with her family. She chose to spend her days in Northern areas of Paskitan and experience the ultimate beauty of mountains. She shared her complete journey on her Instagram handle and it seems like she had the best time of her life.
Here is complete trip journey of Maria B: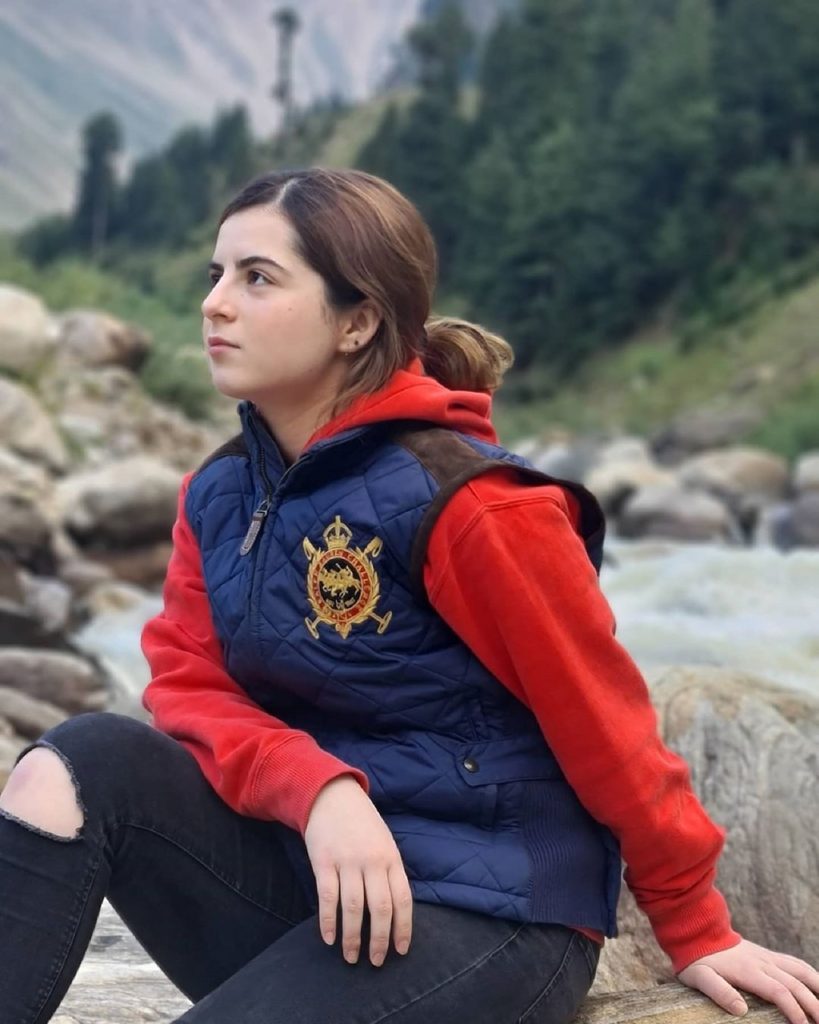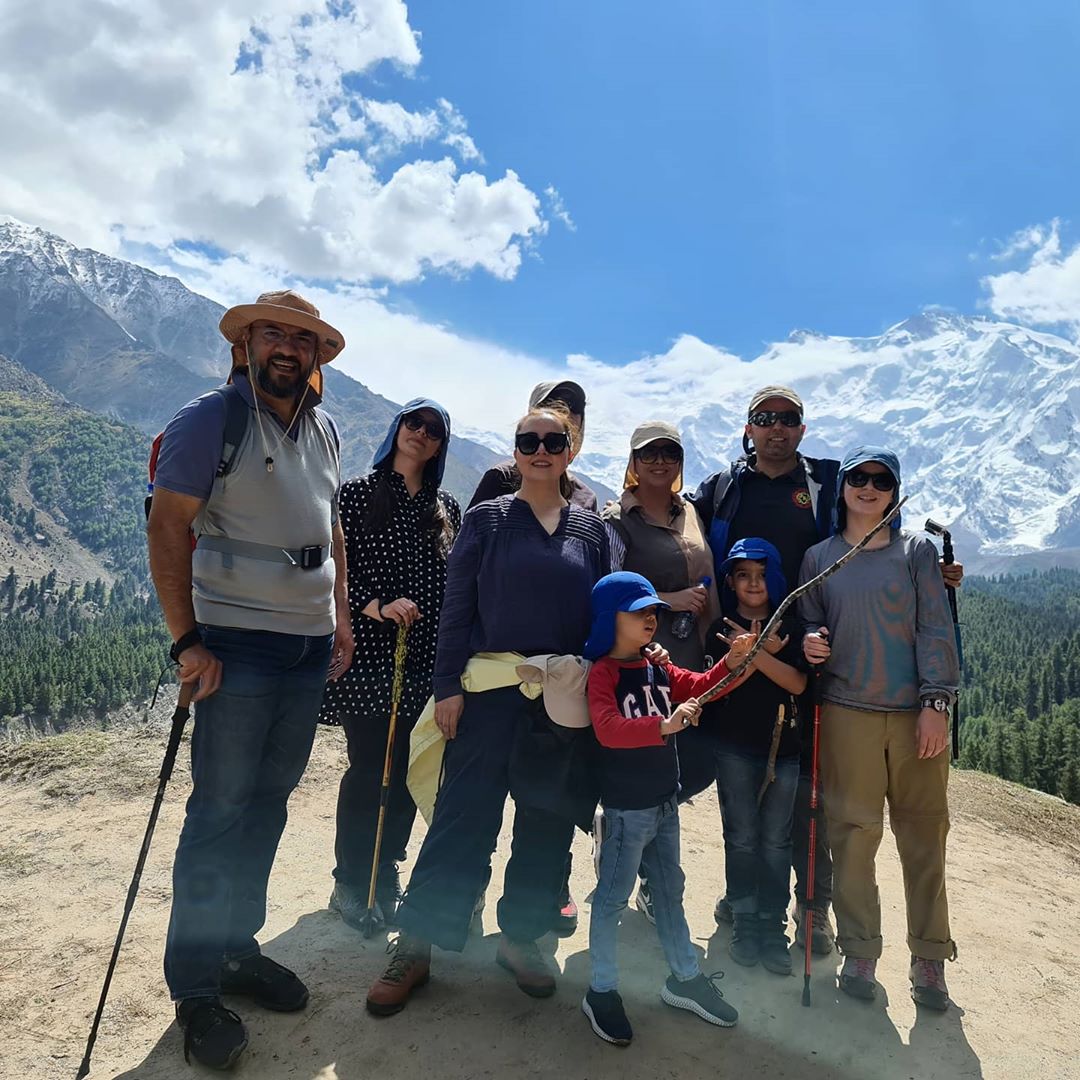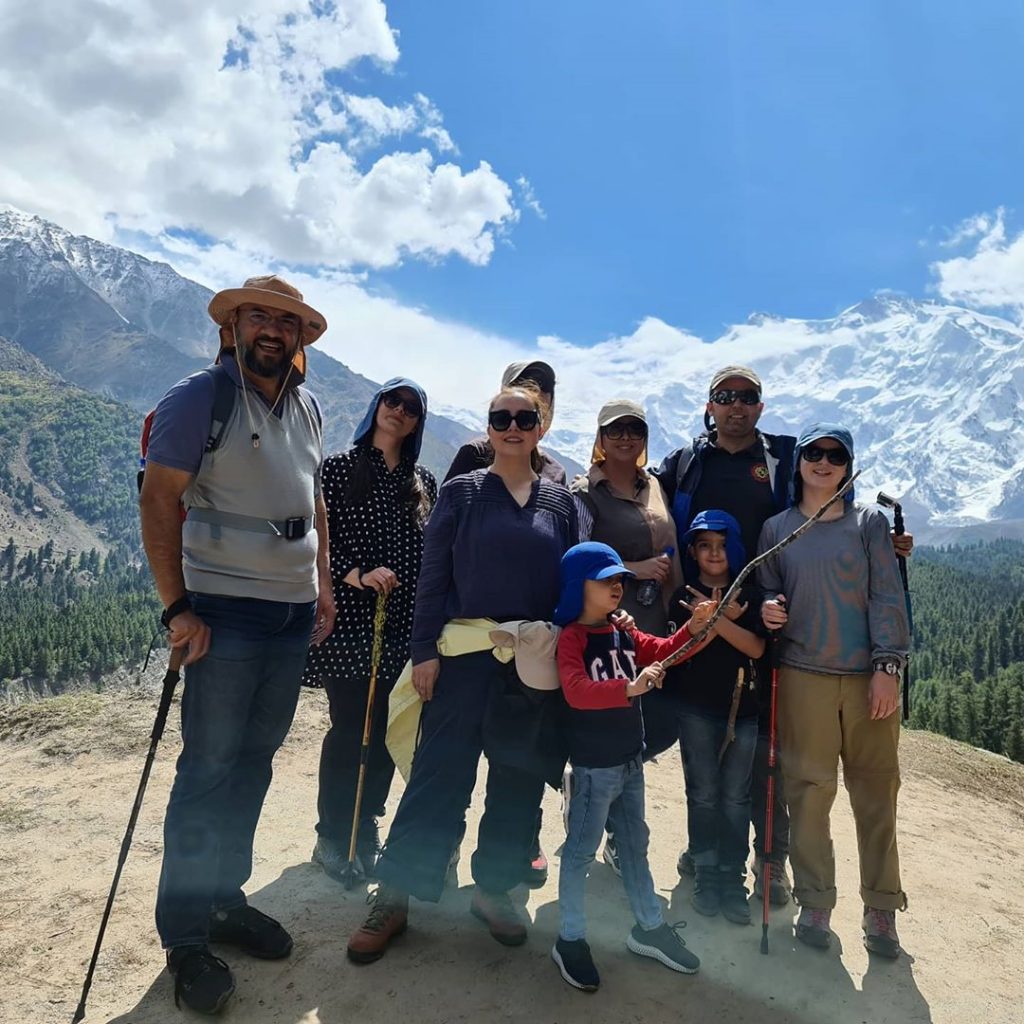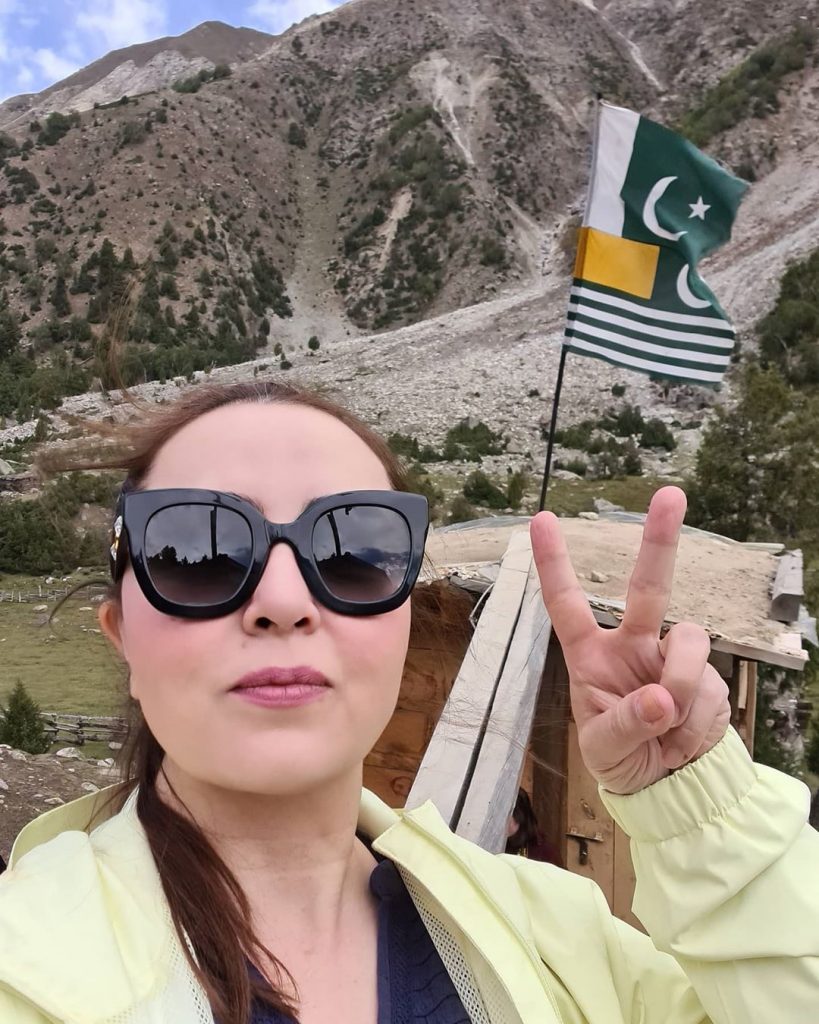 First she took a drive from Naran to Chilas which is absolutely beautiful road. 
Sharing her adventurous journey she wrote, "It was the most challenging journey of my life… the journey to fairy meadows. 3 hours drive from challas… then 2.5 hours on a killer mountain track in an open jeep and then a 3 hour trek on foot and horseback through steep mountain tracks to the nanga parbat and glacier view…. fairy meadows. Nothing could have prepared me for the view and sheer beauty that awaited us there… it is heaven on earth!!!!"
What else can be better than having tea with mesmerizing view?
Maria B. shared how she reached to Fairy Meadows in a jeep which was quite a tough journey but it was all worth it.