Maria Osama Khan (MOK) is a luxury clothing brand with a blend of modern and classic essentials. MOK consists of multiple categories including Casual Pret, Luxury Pret, Bridal, and Haute Couture.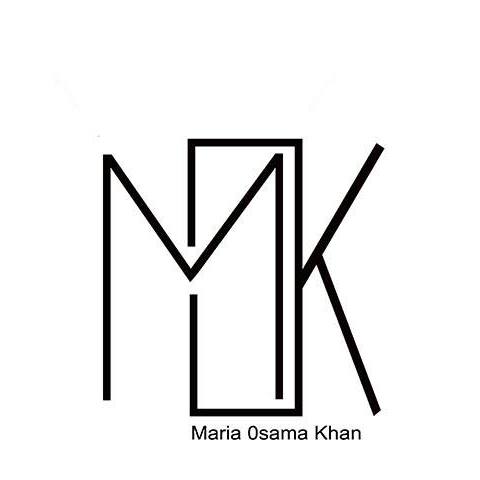 Maria Osama recently launched her Mystique festive collection and Minal Khan modeled for one of her pieces 'Melanie'. She has left us in complete admiration of her splendor and just how she has managed to carry it so beautifully. The elegant beige hue of the dress suits her so perfectly, and she has epitomized absolute grace and charm.
Minal Khan is one of the most famous actresses of Pakistan, who has been a part of a number of plays and is currently starring in the drama serial "Ishq Hai"
Let's have a look at the mejestic photographs of Minal Khan in Maria Osama Khan's dress: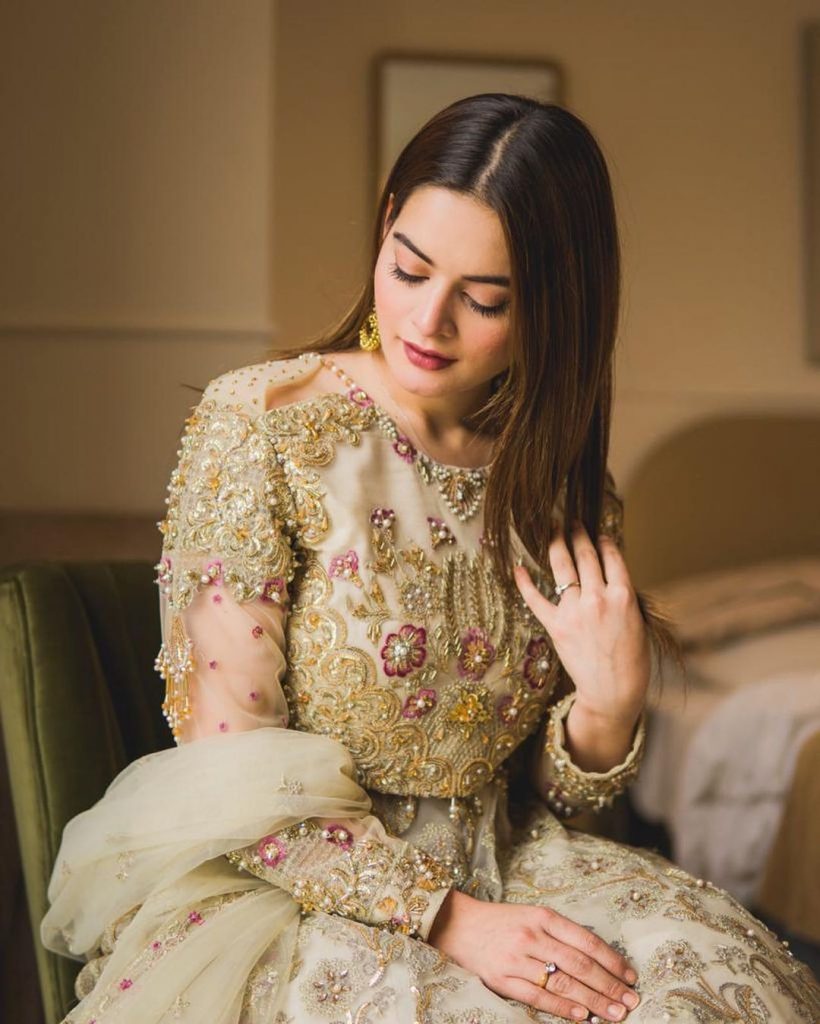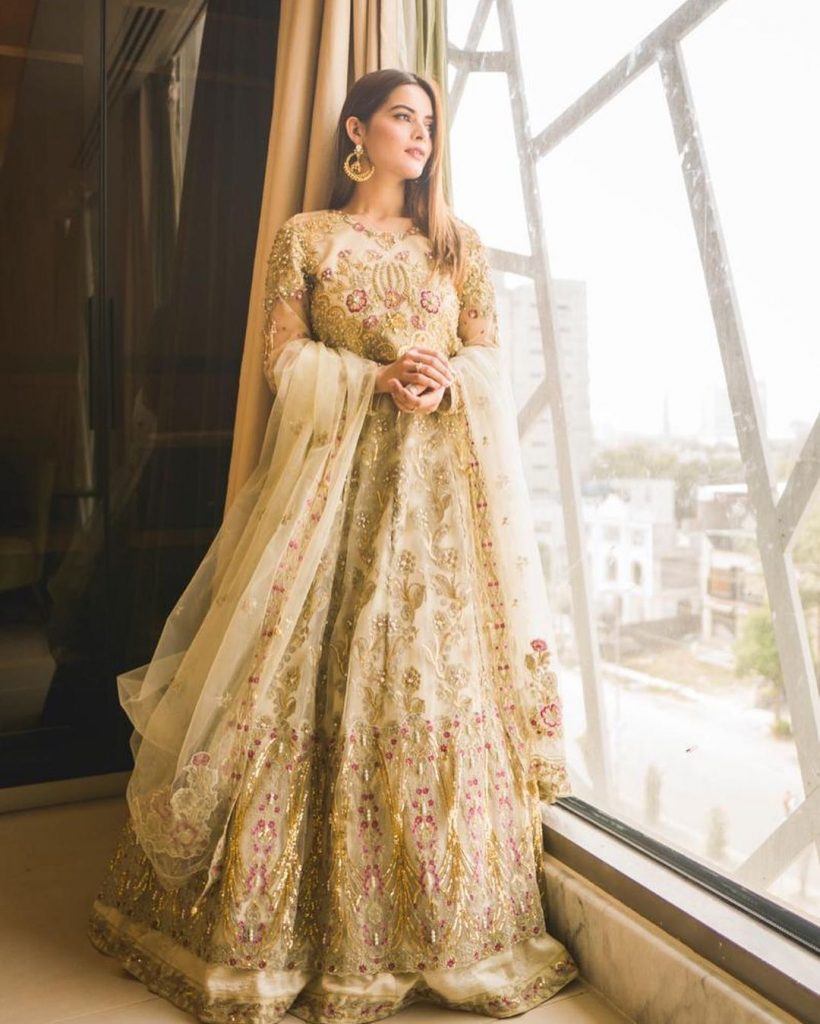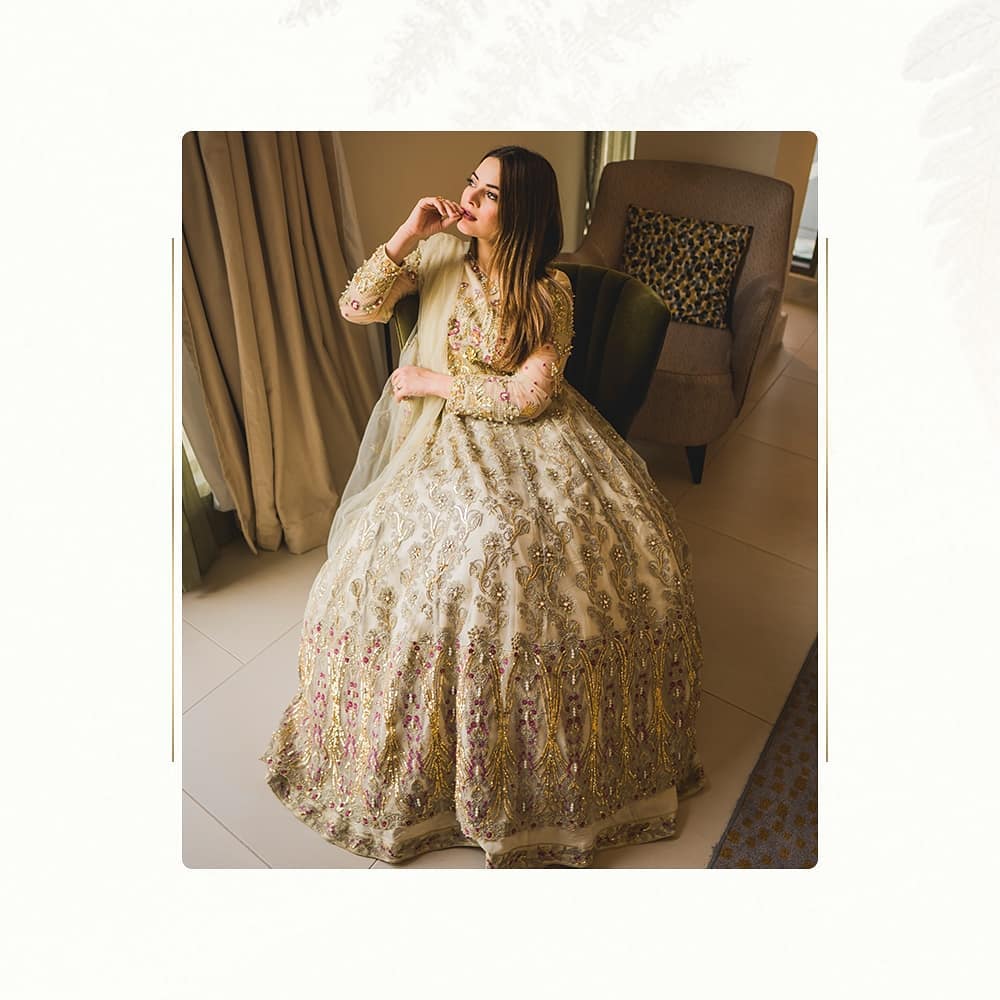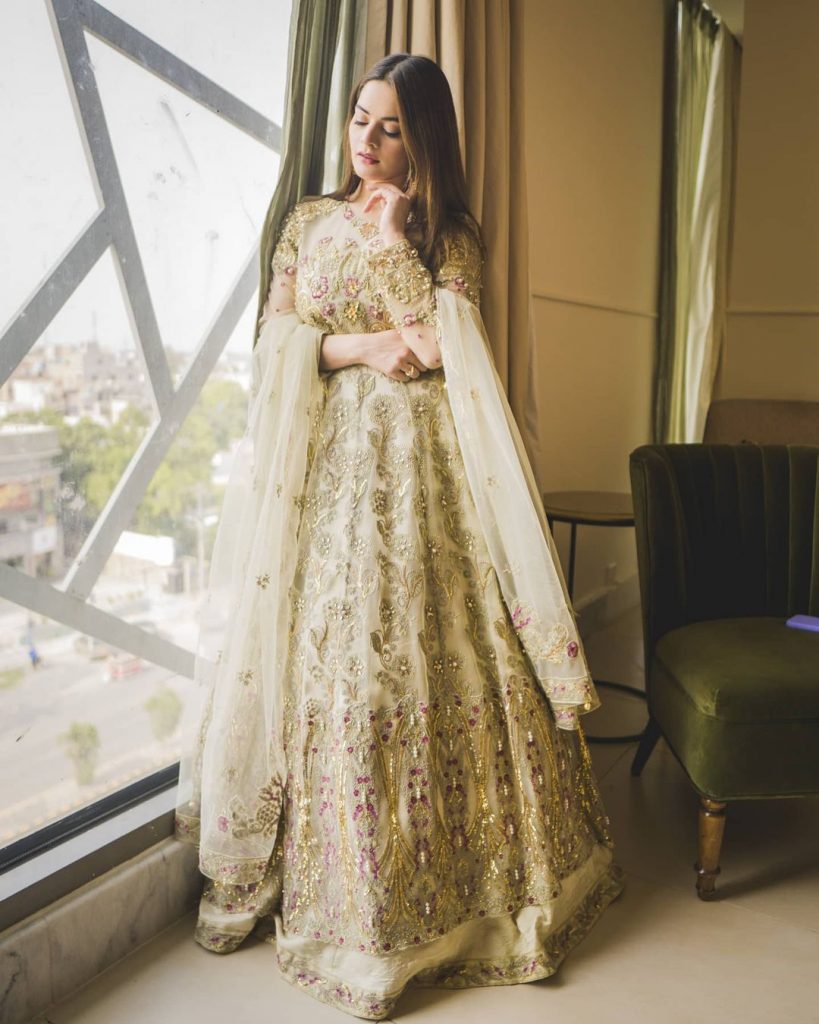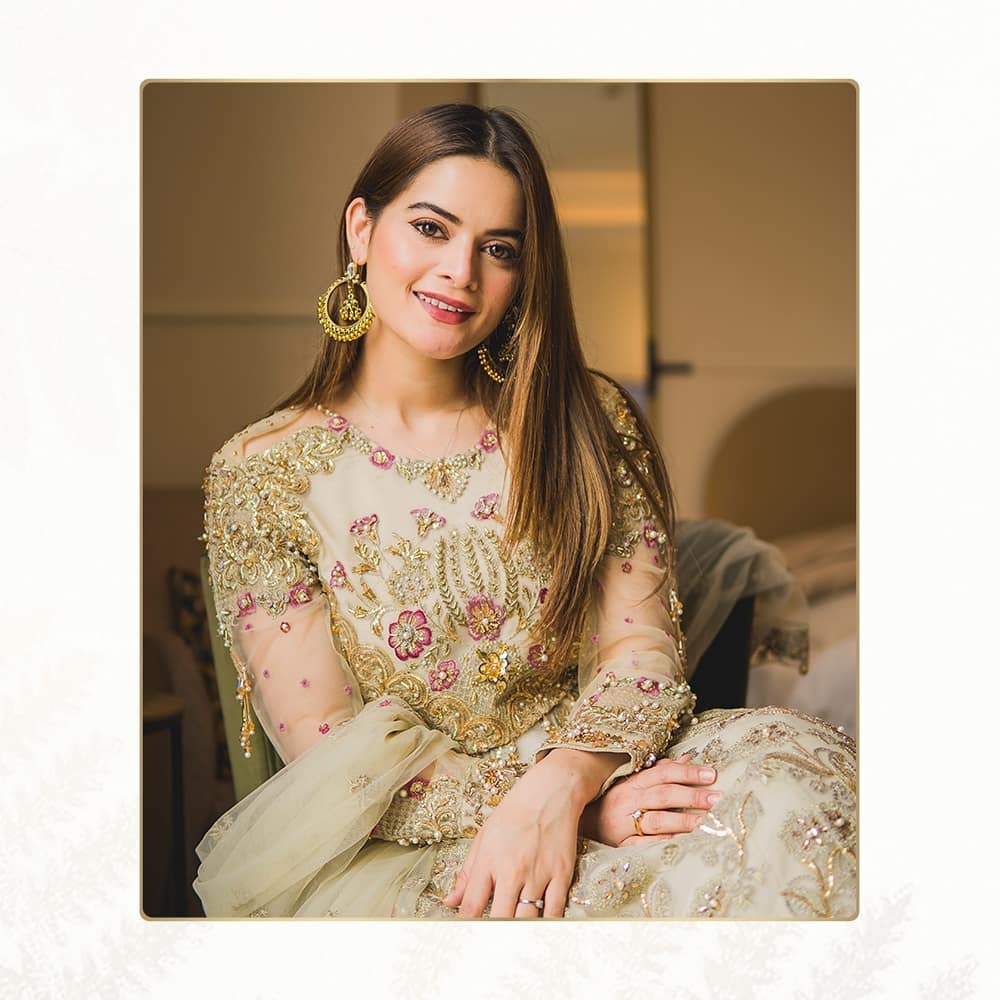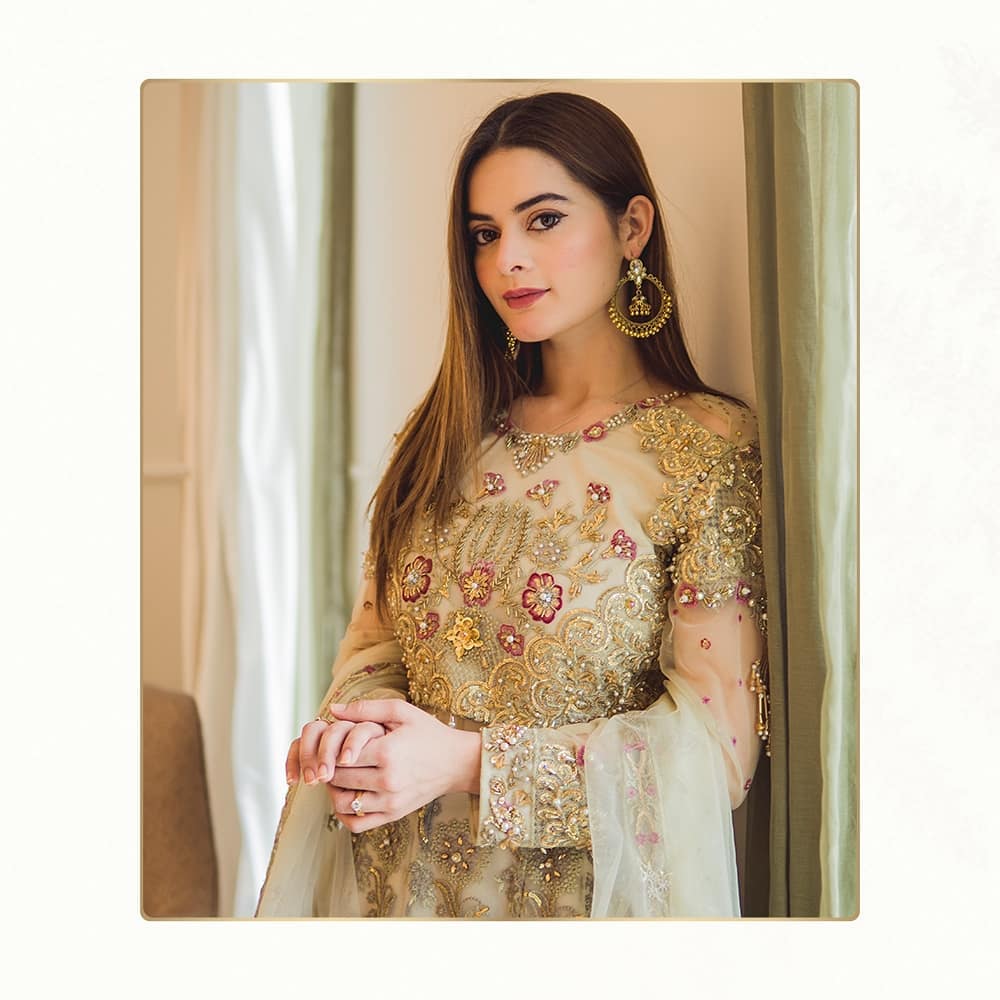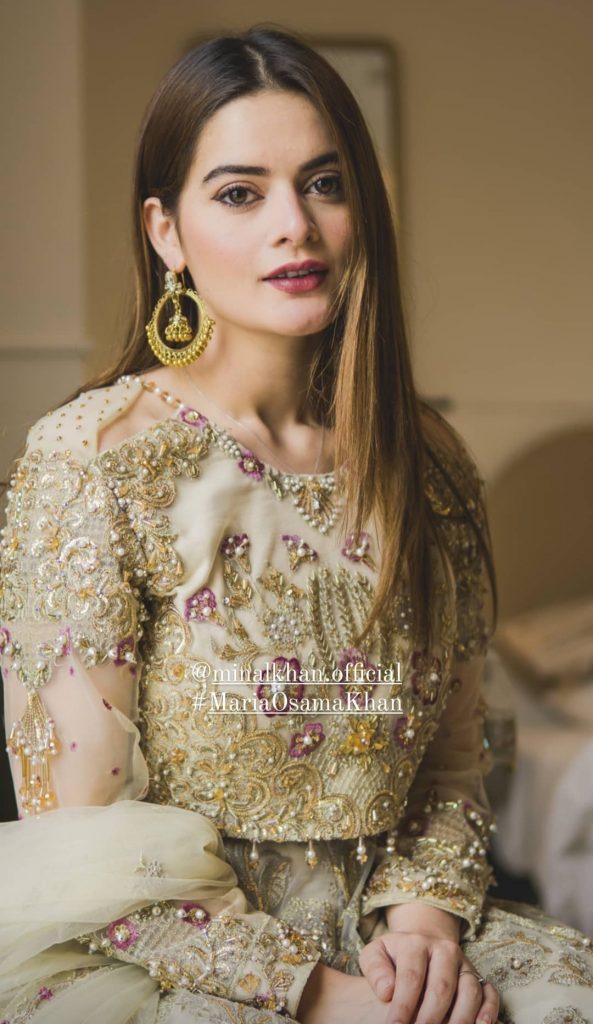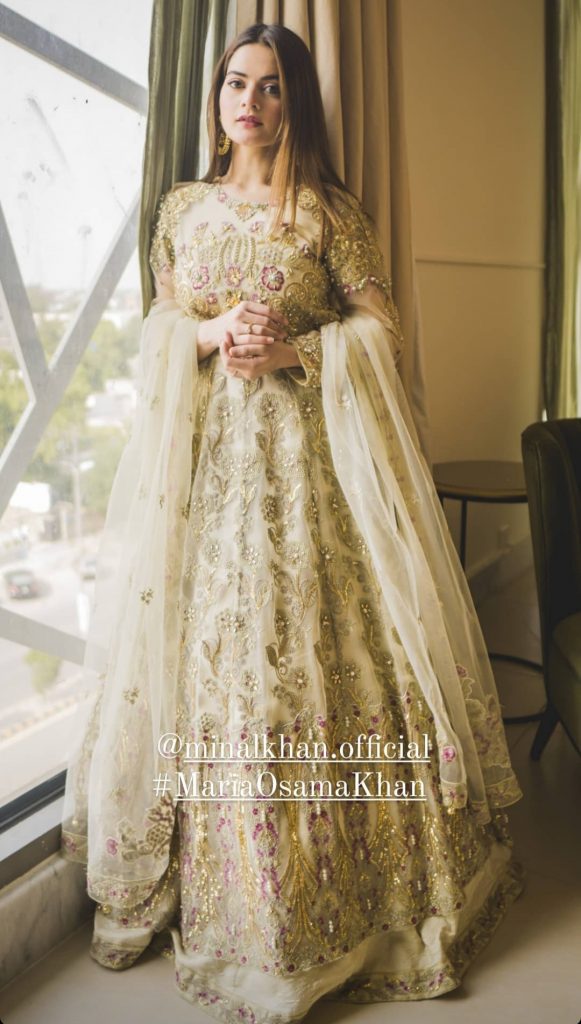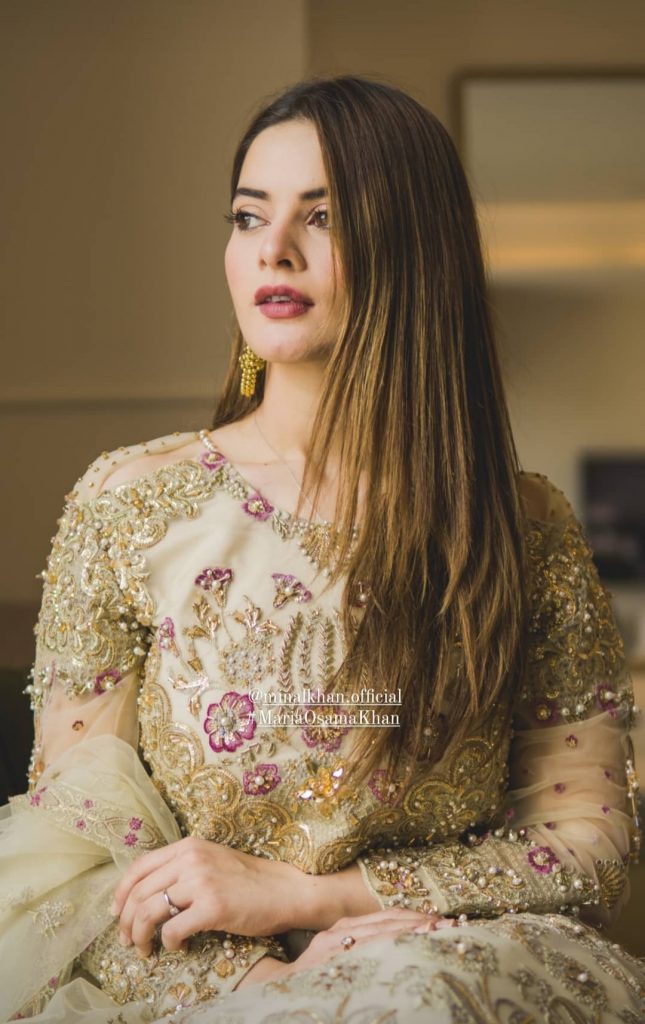 1
Have you guys seen the pictures? Isn't Minal Khan looked exquisite in the pictures? Want to add something to the story? Feel free to share your views with us!