Junaid Safdar's wedding festivities are in full swing in Lahore and PML-N leader Maryam Nawaz had already suspended her political activities for two weeks. Recently, a video of Pakistan Muslim League-Nawaz (PML-N) Vice President Maryam Nawaz singing at her son Junaid Safdar's wedding festivities has gone viral on social media. Maryam can be seen crooning the iconic Bollywood song "Chura Liya Hai Tum Ne Jo Dil Ko".
A live singer, with a band, can be seen singing the Bollywood song when he leaves the stage midway and walks towards Maryam Nawaz. The singer hands her the microphone and beckons her to finish the song. Maryam accepts the invitation and starts singing to cheers and loud clapping.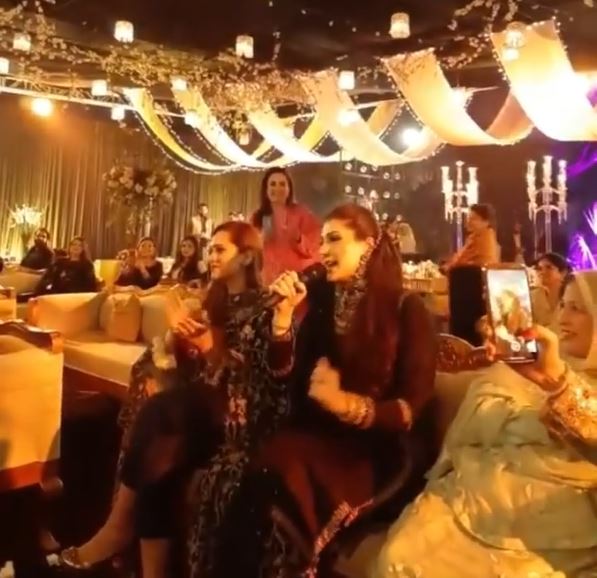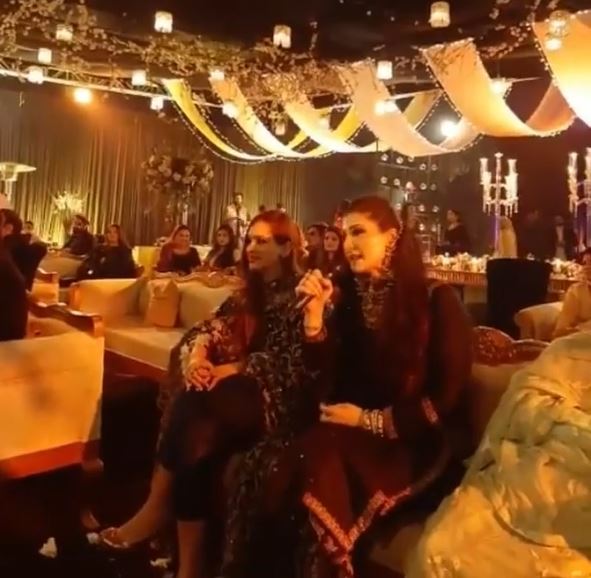 The audience has mixed reviews on Maryam's singing skills. Here we have gathered some public reviews on Maryam Nawaz's video, have a look!