We all waited for it desperately and then loved it. MasterChef Pakistan was just about everything we were hoping for.
It is a very proud moment for MCP fans, that their favourite reality show has been nominated for Asian Television awards.
ATA is a one-of -its kind within Asia and it's purpose is to "recognize and reward programming and production excellence in the Asian television industry."
As per ATA's Official Website, in 2013, the Awards ceremony was televised regionally on STAR World and Channel [V], FOX International Channels' leading general entertainment channel and music channel respectively, reaching to some 28 million households in Hong Kong, Taiwan, Korea, Singapore, Malaysia, Thailand, Indonesia, Philippines, Vietnam, India, Macau, Middle East and some other smaller Asian markets.
Let's pray that MCP brings home the award and makes us proud!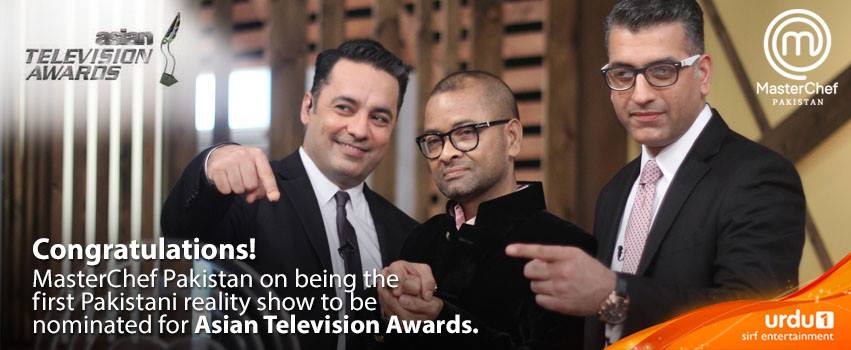 Areeba Mohsen