Well well well, recently we've seen a lot of dramas that were chock-a-blocked with stars which were nothing short of a dream for the viewers but sadly, we didn't know what we were about to experience. Apparently, if a star decides to associate oneself with a project, the credibility of such a drama increases tenfold & the fans are automatically drawn towards such dramas because if a successful actor with a massive fan following opts for a project, people expect it to be perfect as they blindly trust their favourite stars but lately we've seen that the trends have changed. Those dramas that were lustered with stars failed to deliver whereas the dramas that had a mediocre cast really struck a chord. These dramas can be also be pointed out as bad choices that such successful actors have made in their careers which might not've affected them in any way, but has left the viewers frustrated & regretful for tuning into such dramas.
So, I've categorically compiled a list of such dramas that had/have an amazing cast but were/are amazingly disappointing & also there's another article about the dramas that didn't have much of a big star-cast but were/are actually very promising. So here's the very first list of:
Star Studded Downers:
Jackson Heights:

We all know the big names that are associated with this project. It's a story of desis living in America written by Vasay Chaudhry & directed by Mehreen Jabbar. The cast includes Nauman Ejaz, Amina Sheikh, Adeel Hussain, Marina Khan, Ali Kazmi, Adnan Jaffar & Nilofer Abbasi. This drama's currently on-air but sadly, it hasn't delivered what we all expect from it & I am still having a hard time in accepting that Jackson Heights has become a perfect example of 'too many cooks spoiling the broth' because I never thought it's going to fail this way. Having such stars all rolled into one project really skyrocketed our expectations but seems like we're through with the 9 episodes & the story is still digging its way up from the underground to kick-start & I suss that it ain't going to happen till the end because the script lacks depth. Apart from 2 – 3 episodes, the rest have been extremely repetitive & haven't given much to the viewers that is going to stay with them. Sadly, the charm of the character played by Nauman Ejaz has faded away as well. Seems like the script is really weak & to be honest, the idea of this drama having 24 episodes in total has started to haunt me.
Firaaq:

Once again, Sanam Saeed, Mohib Mirza, Uzma Gillani, Syed Mahzar Ali, Cybil Chaudhry, Junaid Khan, Noor Hassan, this drama for sure has a bunch of amazing performers but once again, looks like the director; Abis Raza Abidi hasn't stayed true to his position because he doesn't know how he should go on with this script. The drama indeed began at a very strong note but now the episodes have become painfully slow & never-endingly long & the theme to me seems to be lifted from the famous Bollywood flick Kal Ho Na Ho. Sanam Saeed & Mohib Mirza for sure attracted a lot of viewers but now people are just watching it for the sake it of it & what's amusing is that the elderly couple has given more reason to tune to this play whereas the lead pair(s) isn't adding much to the drama anyways. It's a writing of Mustafa Bilal.
Aahista Aahista: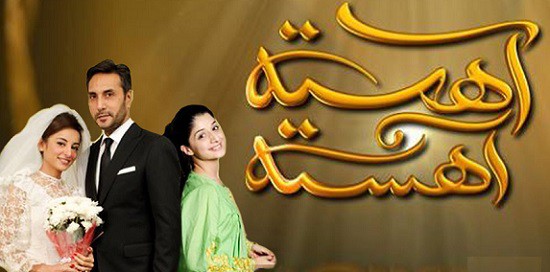 Surprise Surprise! Can I go without mentioning my favorite drama here? It was a blockbuster flop of this year written by Aliya Bukhari, directed by Haseeb Hassan & the cast that has a credit of working in this mega serial includes Adnan Siddique, Sarwat Gillani, Mawra Hocane, Hina Bayat, Saba Hameed, The Sabzwari/Sheikh Family (who till date are oblivious of what they were doing in that drama). To be honest, It was Sarwat Gillani who really compelled me to give this drama a go & can we forget the scenic locations of USA that also added a lot more to fool the viewers into believing that we were going to see a brilliant drama soon, but later what happened is an exposed truth, so I'd spare myself from getting my blood boiled, but yes, another star-studded drama that went terribly wrong & the theme of 1st wife versus 2nd wife was done all over again to prove what? It's still a mystery.
Koi Nahi Apna: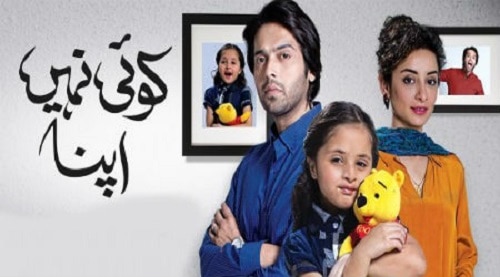 Sajid Hassan, Sarwat Gillani & Fahad Mustafa? Did I state the right names here? I guess YES! Once again a leading pair of Fahad Mustafa & Sarwat Gillani actually got me excited because they really looked cute together in the promos but after the drama began it went from a sweet story of a couple in love to a story of a caterwauler cat who was unhappy just because the mouse was always out of her sight. The purpose of this drama? This truth is buried in the heart of the writer; Sana Fahad & the director; Badar Mehmood only.
Bashar Momin: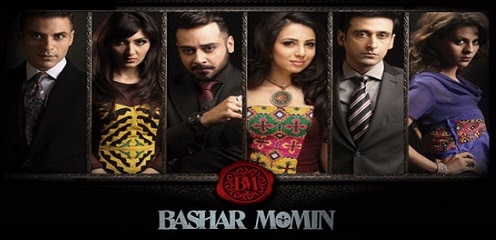 Well I know the rest of the cast wasn't such a biggie but it had Faysal Qureshi who is singlehandedly capable of ruling & carrying a drama forward. Even though the rest of the actors weren't too popular but they weren't newbies as well like Maheen Jafri, Ushna Shah, Yasir Mazhar & Sami Khan. People really gave in thinking it was going to be a blockbuster but if I put it in simple words, it was a story of a don who chose to become a hardboiled peeled egg because he was too tired of carrying a weight of the facial hair on himself. Yes, not to be forgotten the marketing campaign that was conducted to promote Bashar Momin as 'the most expensive' drama ever made in the history, was nothing but a hoax. I think if they had focused more on the quality rather than spending time on promoting it wrongfully, they would've definitely come up with a better project. The writer Zanjabeel Asim Shah really wrote a very weak script which was directed weakly by Syed Ali Raza Usama.
Izteraab: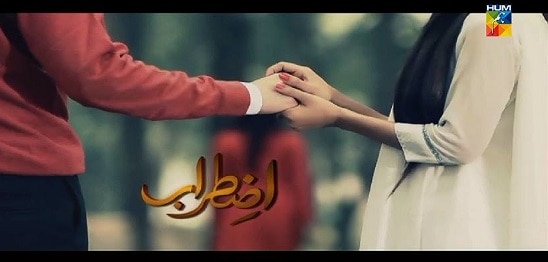 The name says it all. It indeed was no less than an izteraab for those who watched this drama. I really don't know what the writer Amna Mufti was thinking here by trying to give us a Pakistani version of Hollywood's Step Mom & Bollywood's We're Family. Mikaal Zulfikaar & Saba Qamar were the big names that honoured this drama by acting in it but eventually it was proven that this drama was only made to show that one should never underestimate the power of a Roti & a Roti-maker. I really thought that this drama would have something to offer because credible protagonists chose to work on this script but sadly, it wasn't the case. This drama was directed by Misbah Khalid.
Mujhe Khuda Pe Yakeen Hai:

Well, let's relive some bitter-sweet memories, shall we? Mikaal Zulfikaar, Ayesha Khan, Ahsan Khan, Shauqeen Shaquille & Moomal Sheikh are a few names that helped in getting this drama some attention. To be honest, the promos & the smiling faces of these people made me watch this drama but I was so wrong, so so wrong in thinking it was a serious drama because eventually it turned out to be a sitcom where the idea of wrongful accusations was dragged & dragged & nothing was achieved out of it. My only problem is that all they needed to do was to let us know that it was more comedy based, then we wouldn't have wasted a lot of time in staying confused as to how shall we react while watching it? This masterpiece was a creation of the two masterminds, yes, two writers Seema Munaf & Atiya Dawood & was directed awfully by Barkat Ali Siddique.
Kadurat: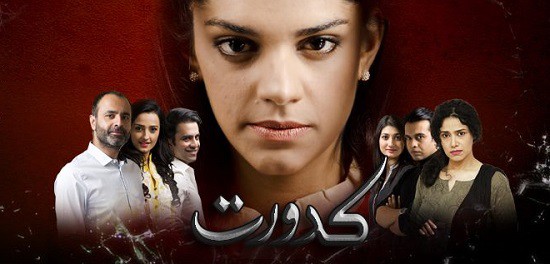 Deepak Parwani, Angelline Malick, Sanam Saeed, Junaid Khan, Moomal Sheikh & Imran Aslam played considerable roles in this drama. To be honest, I was looking forward to Deepak Parwani's performance the most after Mere Pass Pass plus Sanam Saeed was also a big name but this drama was nothing short of a torture to be honest because the story was worse & the performances were worst. I thought Deepak Parwani will once again impress us with his acting but he was seen clueless like an infant lost in a maze. Sadly, the writer of such a script was a female herself; Zoha Hassan where she resorted to a whole new level of mental torture by showing us a journey of Mina (Sanam Saeed), a disturbed girl who plans an ambush Nikkah of her father to later blackmail him (lol) & yes, this masterpiece was directed by Abis Raza Abidi.
Mohabbat Subha (Susti) Ka Sitara Hai: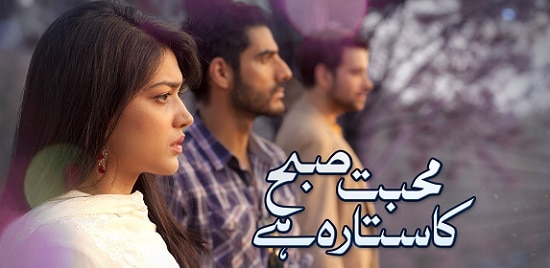 Sanam Jung, Adeel Hussain, Mikaal Zulfikar are a few names that are included in this overly crowded drama but sadly they didn't add much to the whole experience to make it memorable. Apart from the script being weak, the execution was weaker & so was the contribution of the main leads in this drama because they were underwhelming in their performances except Mikaal of course but sadly, he couldn't prove to be a saving grace as his character wasn't even saved. It was a story of an orphan Romaisa who eventually finds her way to light & happiness after spending an age in the darkness & depression. Sadly, I think it was one of the weakest writings of Umera Ahmed & was an inept direction of Sakina Sammo.
So, this is it from my side for this part of the article. I'd say that these were the biggest disappointments for me especially because they had such nice actors working in it but somehow failed to make an impression. I'd also add the name of Shukk here because it started off really well & had a good star-cast but later it was sacrificed for the greed of ratings which ruined it & also the names of Silvatein & Kabhi Kabhi pop up in my mind because Silvatein's cast included Adeel Hussain, Amina Sheikh, Daniyal Raheel, Mira Sethi & Ahsan Khan, Mehwish Hayat, Nosheen Shah, Alyy Khan & Javed Sheikh appeared in Kabhi Kabhi but these dramas were disastrous as well. I think it has something to do with ARY's strategy, so yeah!
Anyways, my dear friend Fatima Awan also suggested the names of Ek Kasak Reh Gai & Numm, so I especially thank her for contributing to the list. Please feel free to add more such names which you think had a stellar star cast but were sloppy flop(py) dramas & check out the next article where I've discussed the reciprocal projects that generally have had a normal cast but have proved to be some very good dramas to watch & remember. :)
Keep Supporting,
Cheers,
Zahra Mirza.