Ohkay so, yes, where in the previous article I've discussed how there have been such dramas that didn't really deliver even after having some great actors with big names working for the project, in this one I'm discussing those dramas that frequented our screens which didn't really have a standout team of cast members but the overall effort of the entire team certainly gave us a good drama. I say that over the last two seasons, such dramas have succeeded more in comparison to the star-studded downer dramas. So, here's another list of:
Normal Cast Novelties:
Shanakht: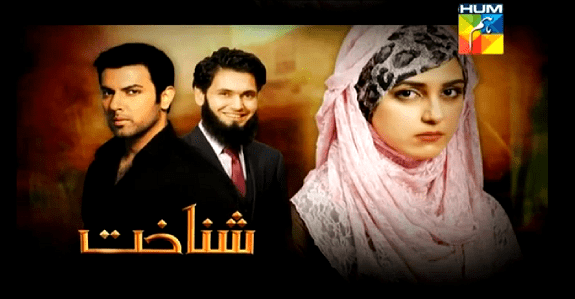 To be honest, I tuned to this play because it didn't have any big names attached to it as I really wanted a break from all of them as I was tired of seeing bad dramas with good cast, so this one for sure caught my eye. Neither having a considerably overrated cast nor a weekend slot, this drama indeed is a breath of fresh air because of its execution, it's extremely strong script & the way the mediocre cast has performed to do justice to their roles. Shanakht is based on a unique theme that revolves around a couple that is trying to lead their lives according to the teachings of Islam & I think it is dramatized beautifully. Maya Ali & Fahad Mirza have been phenomenal & Noor Hassan has contributed aptly as well. I must say the writer/director Amna Nawaz Khan has indeed given us such a play which will stay with us for a long long time for sure. :)
Digest Writer: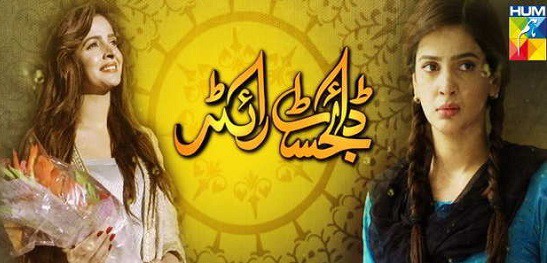 I wasn't too keen on watching this drama as well because of Saba Qamar's latest Izteraab but I am glad I gave this drama a go because it has a different story which I haven't seen before. Yes, as the name suggests, it's a story of a girl who aspires to be a writer. This drama isn't big on cast as well except Saba Qamar, but everyone has contributed in making this drama a complete package. The whole team of drama-makers also deserve a shout out for executing it intelligently because it shows that they have a grip over this project & know what should be done when. Apart from Saba Qamar, Maheen Jafri, Gohar Rasheed, Aiman Khan, Zhalay Sarhadi, Farhan Ali Agha & Agha Ali are also a part of this drama & have been doing really well in their respective bits. The writer is Madiha Shahid & it is directed brilliantly by Ahmad Kamran.
Mohabbat Abb Nahi Hogi: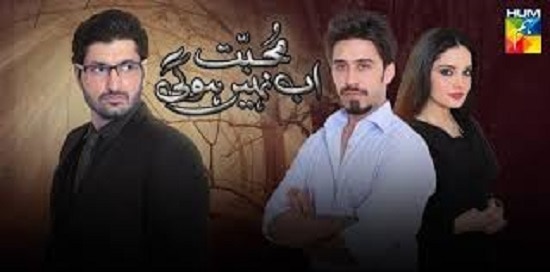 This drama was indeed a treat to watch. I think that even though the cast was mediocre but this fact was concealed by their wonderful performances & a great direction. Not even a single episode of this drama made you bored & by the end always left you with a little curiosity to anticipate what was going to happen next. The story revolved around Fizza (Armeena Khan) who after marriage didn't understand her responsibilities & that gave an outlet to a set of new problems that her husband's family had to face with the onset of new day; every single day. Syed Jibran, Ali Rehman, Armeena Khan, Zainab Qayyum, Nargis Rasheed & Laila Zuberi are the main names of this drama but I never expected a weekday play that too of a 9PM slot to be this good & I must say Saima Akram Chaudhry did a fantastic job as a writer of this play.
Marasim: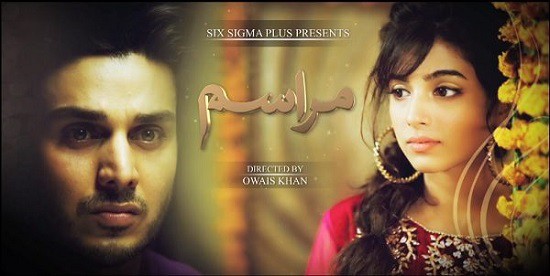 The big cast wasn't one of the main reasons why this drama attracted a good lot of viewers; it was the execution & the story that really kept the interest intact in this play. I remember I used to wait for Sundays so that I could watch & review Marasim as it was a very good drama that dealt with family politics & relations in a whole new light. Ahsan Khan, Sonia Hussain, Mawra Hocane, Saba Hameed, Naila Jaffri, Badar Khalil & Sadia Faisal were the members of the cast & along with the director's hard work, they gave us a very impressive play. It was a writing of Zanjabeel Asim Shah which was directed tastefully by Owais Khan.
Laa: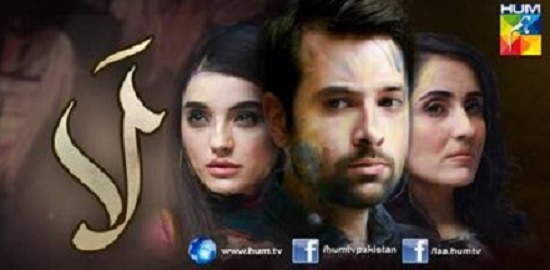 I can't say enough good things about Laa. It was after a very long time when I saw such a drama that created a world of its own & took the viewers on such a ride. I think the strength of this drama was a very strong characterization because every single character had a taste of its own & offered you something incredible. I feel it was one such drama that really had a unique feel to it & the story was unusually fresh as well. Too bad that it ended abruptly but apart from Mikaal Zulfikar, there wasn't any other popular actor included in the cast but each & everyone did extremely well irrespective of how big or small their roles were. Sadia Khan, Seemi Raheel, Rabia Noreen, Khalid Malik, Sabreen Hisbani, Laila Zuberi, Rehan Sheikh & Qavi Khan were the main members of the cast & it was a writing of Sarmad Sehbai which was directed brilliantly by Farooq Rind.
Ishq Mein Tere: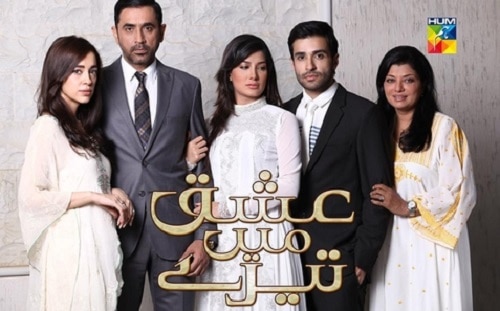 Ah! This drama brings in some great memories as I remember I loved watching it. Even though the story of Ishq Mein Tere was simple & at times predictable, the direction really made it worth a watch because the director; Faheem Burney knew what he wanted to do with this project & it was evident that he was clear in his vision when it came to this script written perfectly by Sadia Akhtar. The story of Ishq Mein Tere was solely about Aiza (Mehwish Hayat) who was a selfless but a very dignified & focused person who wanted to do good by her family & for the people whom she cared for. Only Mehwish Hayat was a famous actor in this drama but I must say Shehzad Nawaz, Azfar Rehman & Mediha Imam worked brilliantly to add more to this drama.
So, this concludes the series of articles I had in my mind that solely revolved around the cast members. After my recent experience with such dramas, I am definitely giving a try to more such plays which are short on the stars because I am sure they'd be nothing short of perfection. Share your say please & feel free to add more names to the list. :)
Keep Supporting,
Cheers,
Zahra Mirza.