Mathira is a Pakistani actress, model, host and a dancer. She never failed to entertain and amaze her fans. Being a controversial lady whenever she received criticism, she responded with jaw-breaking replies.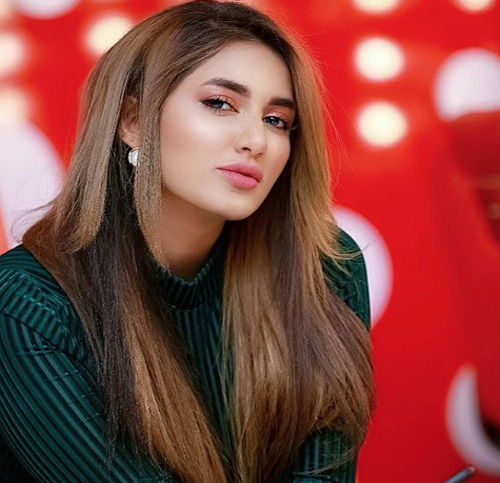 Recently Mathira taking to her social media account opens up about her battle with depression during and after her divorce, and a traumatic experience she faced when fellow actress Sonya Hussyn bullied her. "You are a fake girl. Some women like her are pretty faces but ugly souls", says Mathira.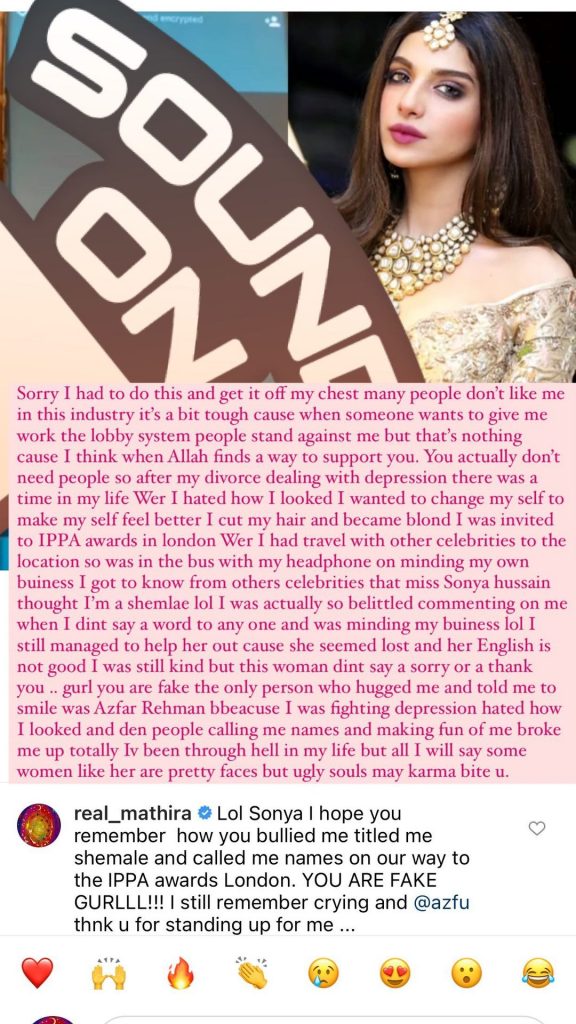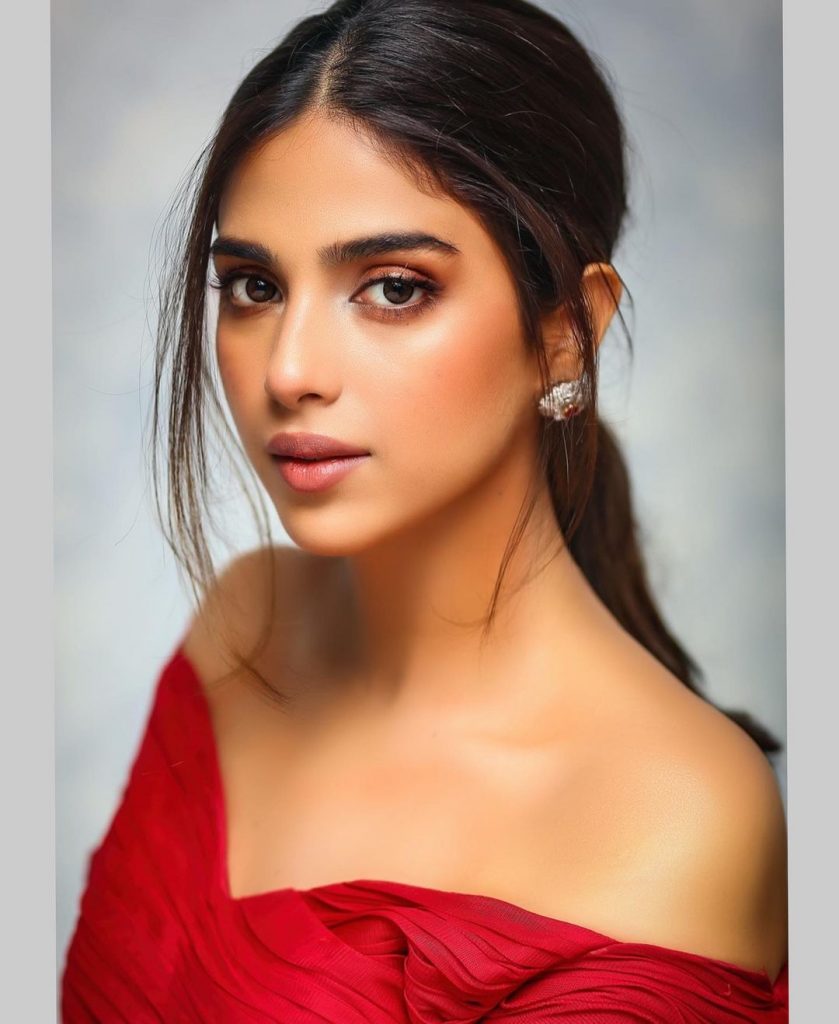 Mathira further recalled that there were some people who stood by her during that difficult time, such as actor Azfar Rehman.