The media personality Mathira is known to be one of Pakistan's most controversial figures. The scandalous TV show host recently became a victim of leaked explicit videos. Pakistani host and model Mathira has shown her displeasure over some videos circulating on social media as she termed them fake and edited.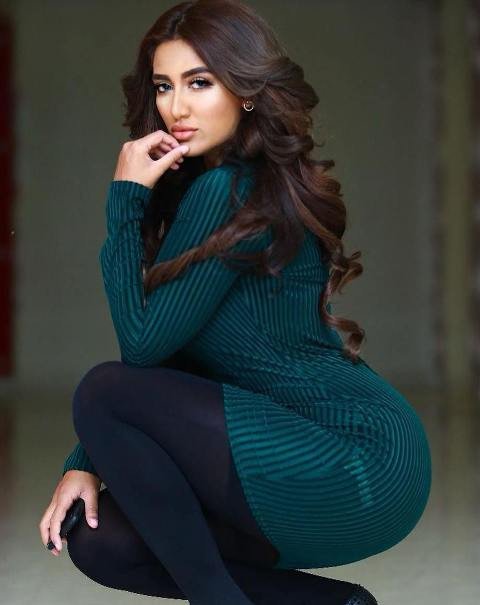 Taking to Instagram stories, Mathira shared screenshots of a chat with someone. While the context of the conversation is not clear, Mathira added captions saying that some nude videos are being circulated on social media with her face. She asserts the videos are doctored with her face having been pasted on via face swapping or editing.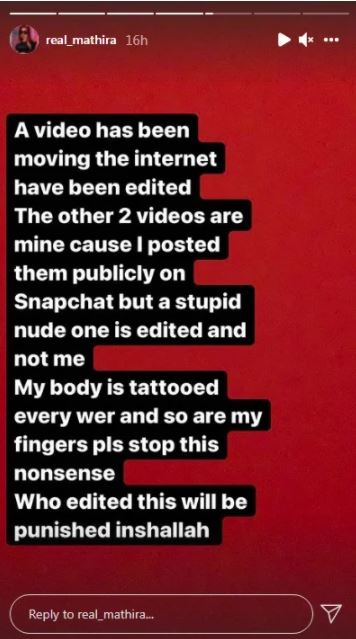 "A video circulating on internet have been edited. The other two videos are mine because I posted them publicly on Snapchat but a stupid and nude one is edited and not me. My body is tattooed everywhere and so are my fingers. Please stop this nonsense. Whoever edited this will be punished, InshAllah", added Mathira. Moreover, she claimed to take legal action against it if need be.