Ever since Mawra Hocane made her dream debut in India, she makes sure she maintains her connection with the bigwigs of Bollywood and her friendship with Sonam Kapoor has been going strong.
It's heartening to see that the political tensions between Pakistan and India hasn't affected the way Pakistanis and Indians communicate with one another.
Mawra Hocane, perhaps the friendliest and warmest celebrity around, took to Twitter to wish Sonam Kappor a very happy birthday,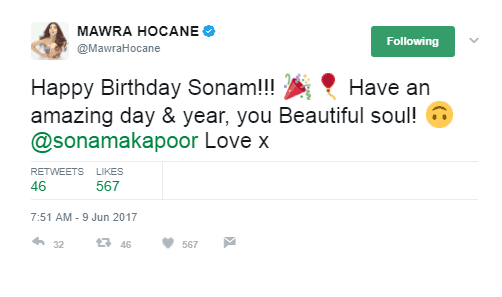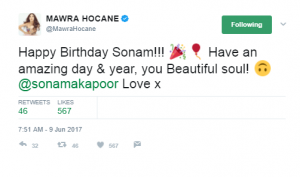 The Neerja star replied just as sweetly saying that Mawra has a special something coming her way!