Mawra Hocane speaks for her sister Urwa!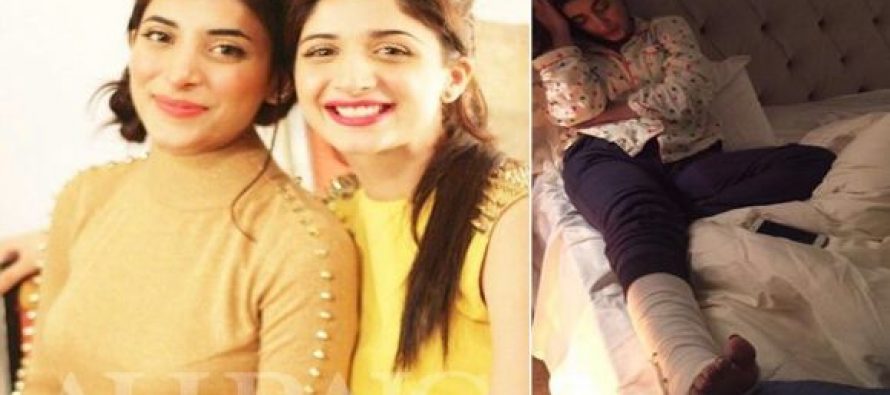 Urwa Hocane and Farhan Saeed recently tied the knot. Whether it's the high profile functions or the rising controversies, Urwa and Farhan's wedding is the latest trend in the news. The couple was showered with love from their fans but some fans were disappointed due to some reasons and raised their voice's on social platforms. Earlier, the leading star Faisal Qureshi had wrote a post on Facebook and this time it's Urwa's very own sister Mawra, who spoke for it. She first shared a picture of Urwa lying on the bed with an injured ankle followed by a long post on Facebook regarding all the criticism the girl had faced.
Mawra started off with thanking all the fans for their prayers and continued saying that she had been extremely disappointed seeing people pointing fingers at the couple's wedding.
Read the entire post below: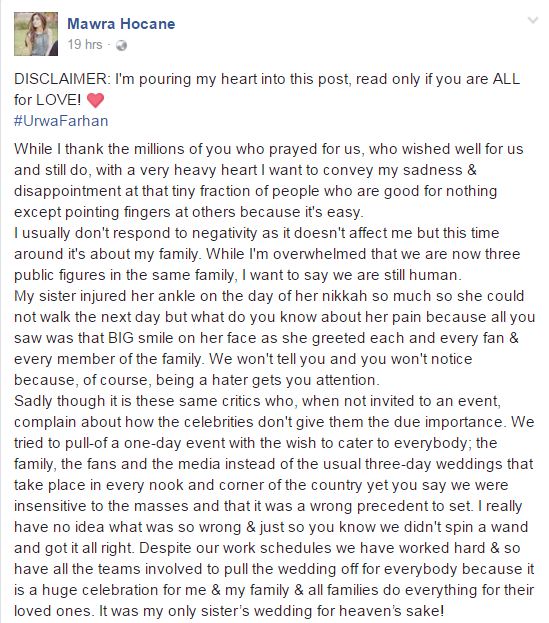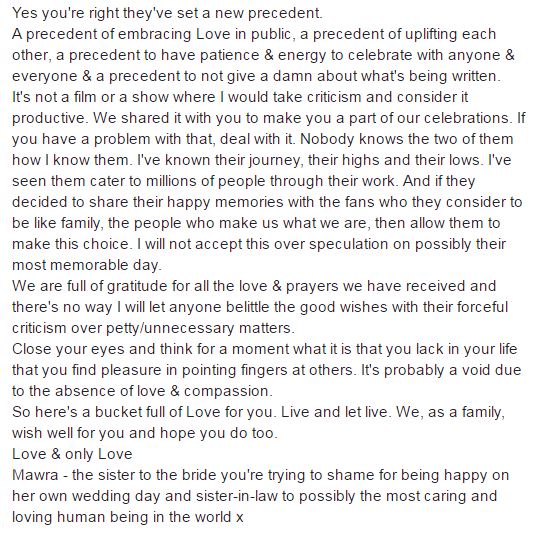 Rimsha Butt
---