Maya Ali's Brother Afnan Qureshi's Mayoun function took place yesterday. Let's have a look at the pictures from the Mayoun of Nosha and Afnan:
Nosha Afnan looking absolutely gorgeous in this beauteous yellow churri daar Pajama, long Shirt and dupatta with gotta work that has been deeply merged with the bright tinges of fabric and makes her complete look stand out. This dress is designed by Faiza Saqlain.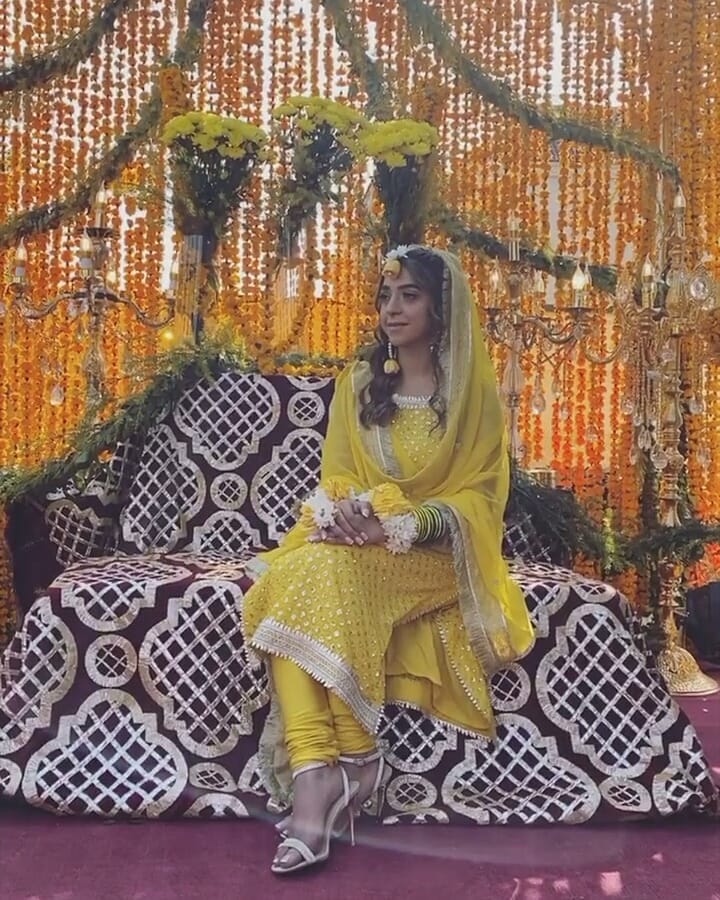 Gorgeous Maya Ali and Ehd-e-Wafa star Wahaj Ali posing together for a picture.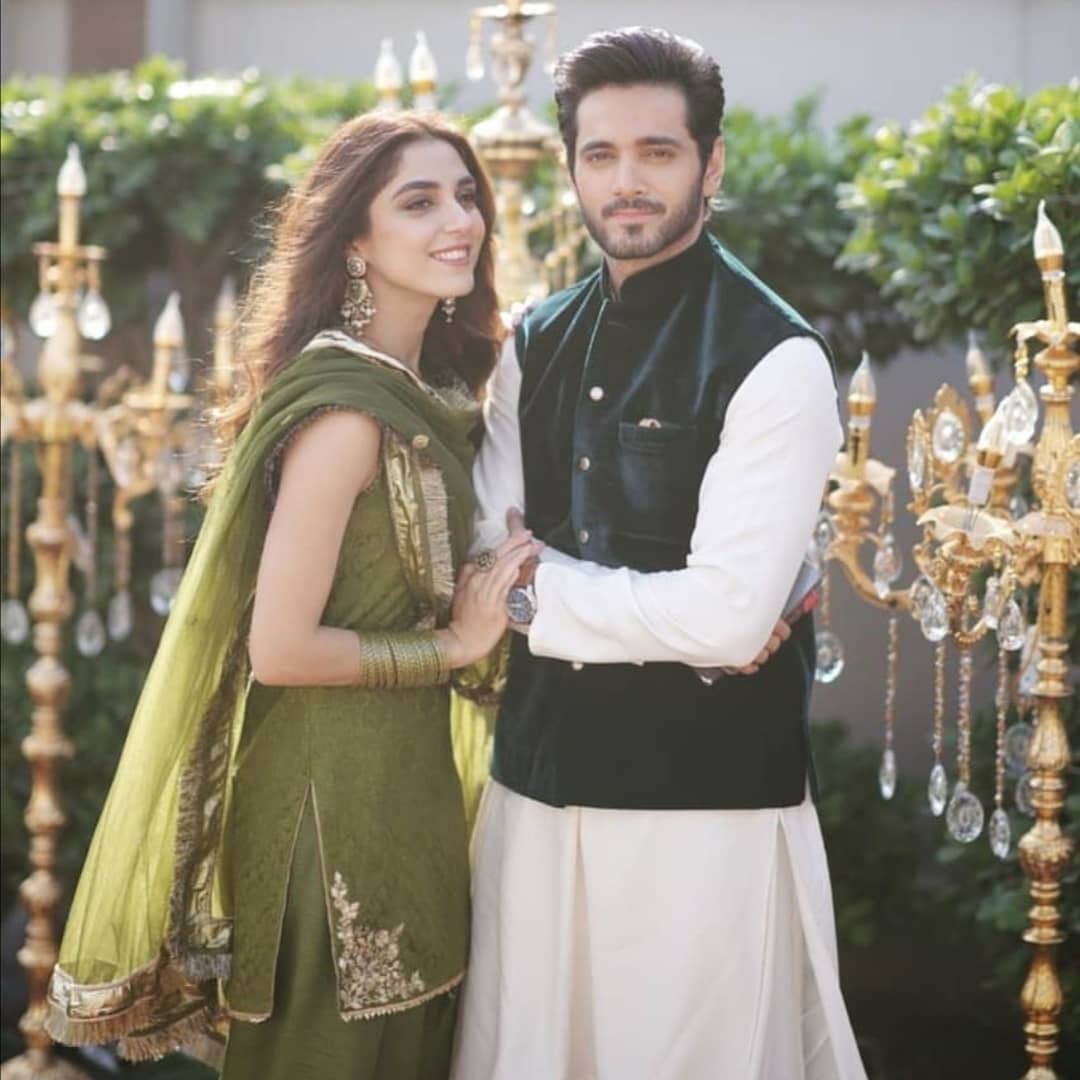 Paray Hut Love actress sharing the frame with Wahaj Ali and  Saqlain Hayder.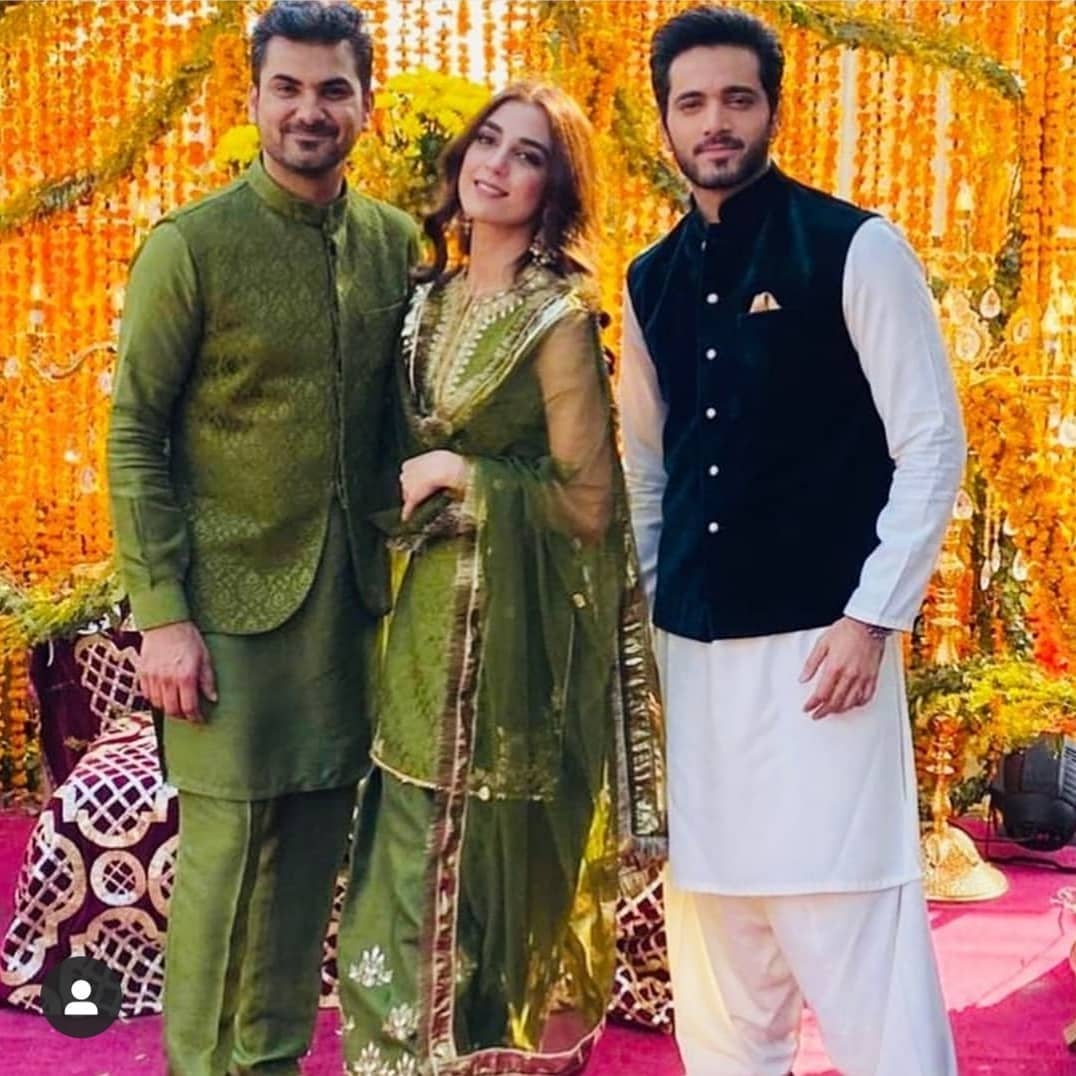 Saqlain Hayder, Wahaj Ali, Afnan Qureshi, Maya Ali, Faiza Saqlain and Nosha Afnan sharing lens together.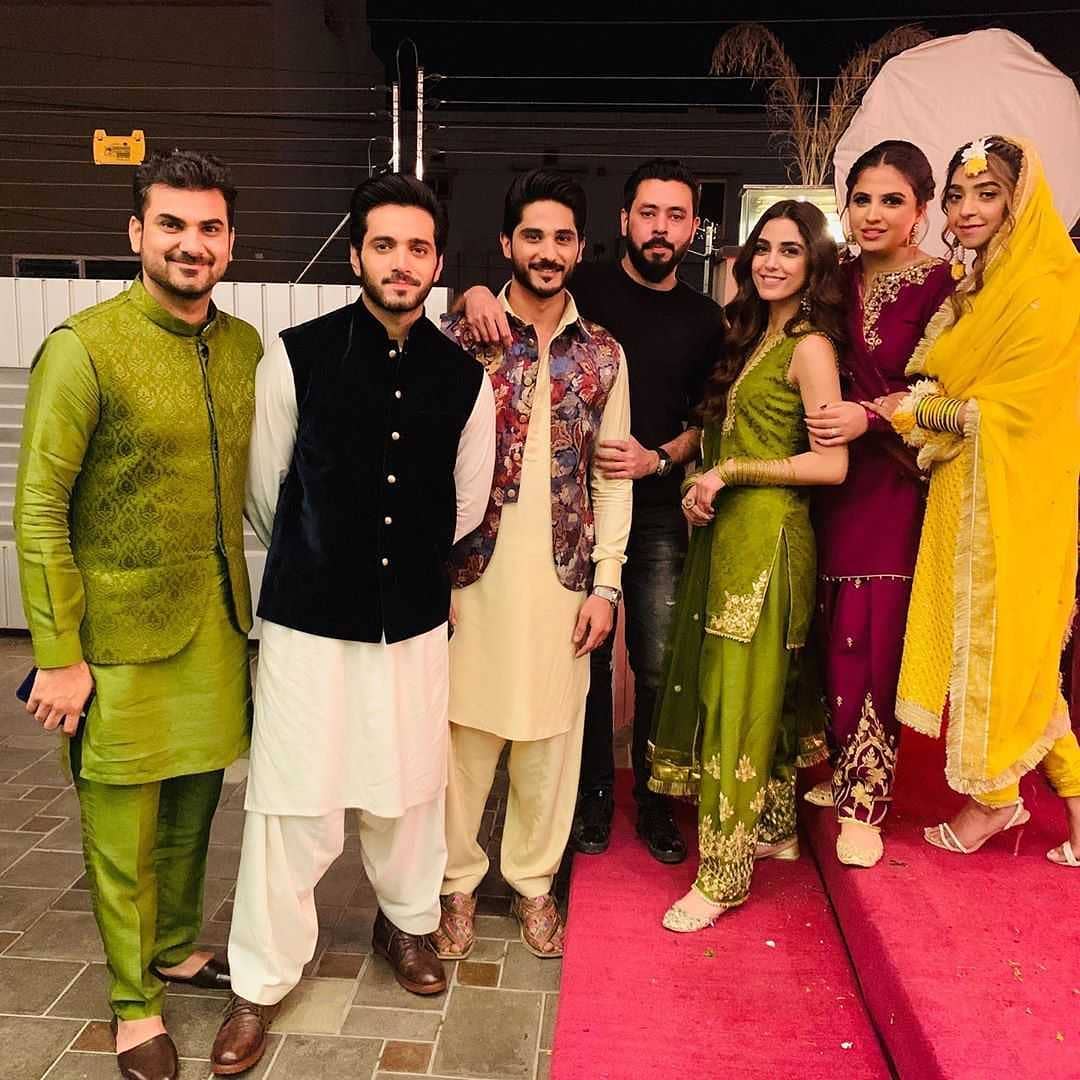 Such an adorable picture of Faiza Saqlain, Nosha Afnan and Maya Ali.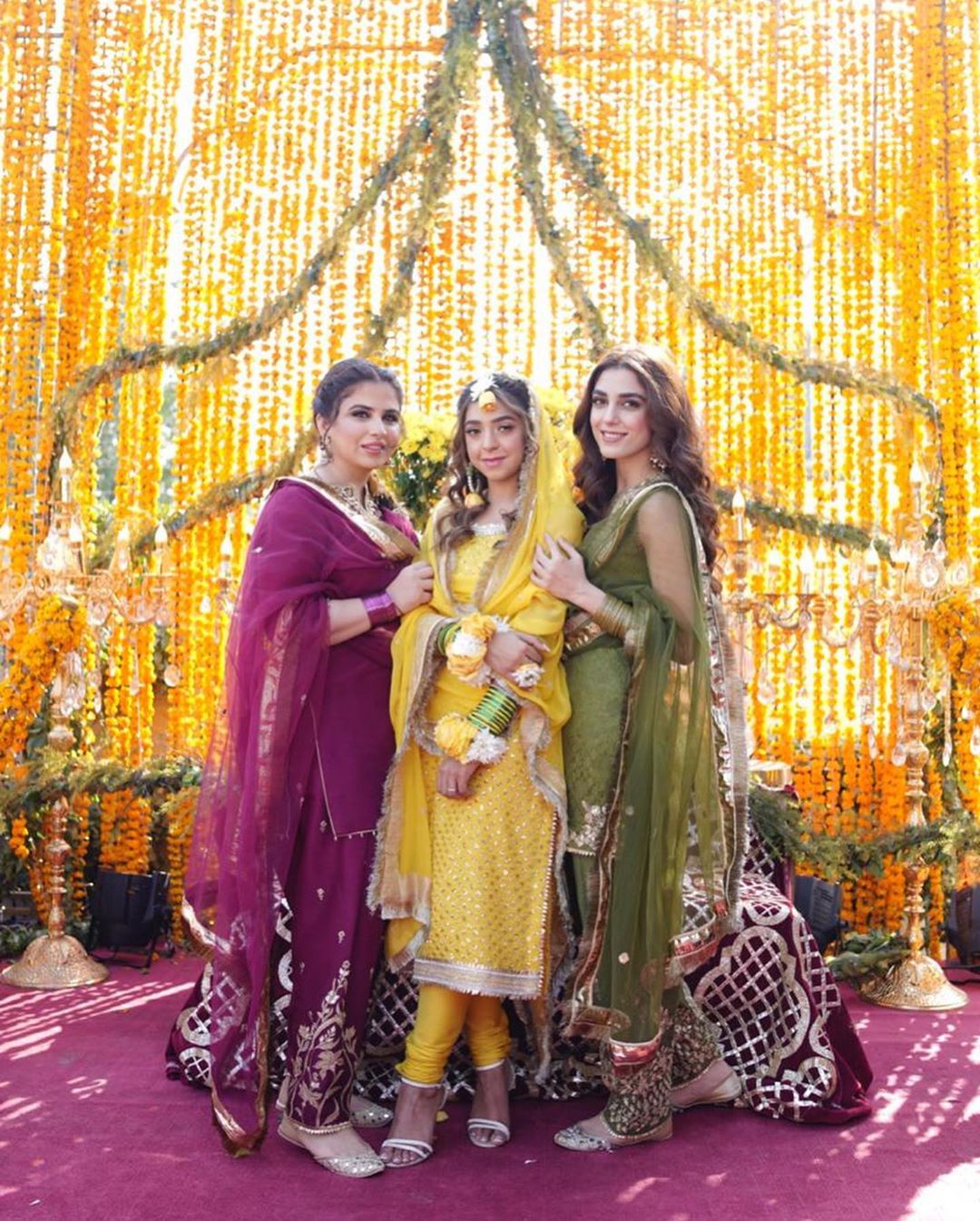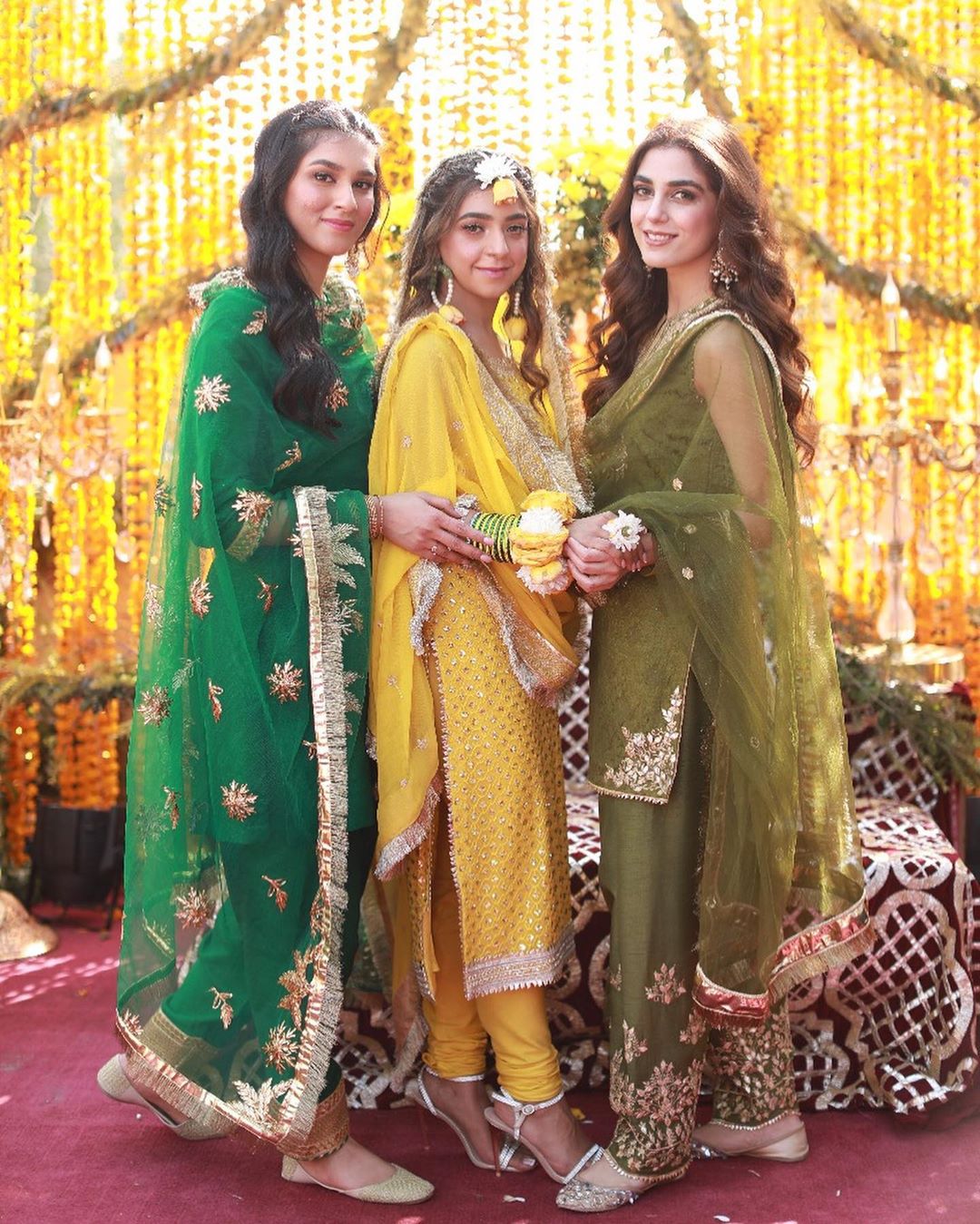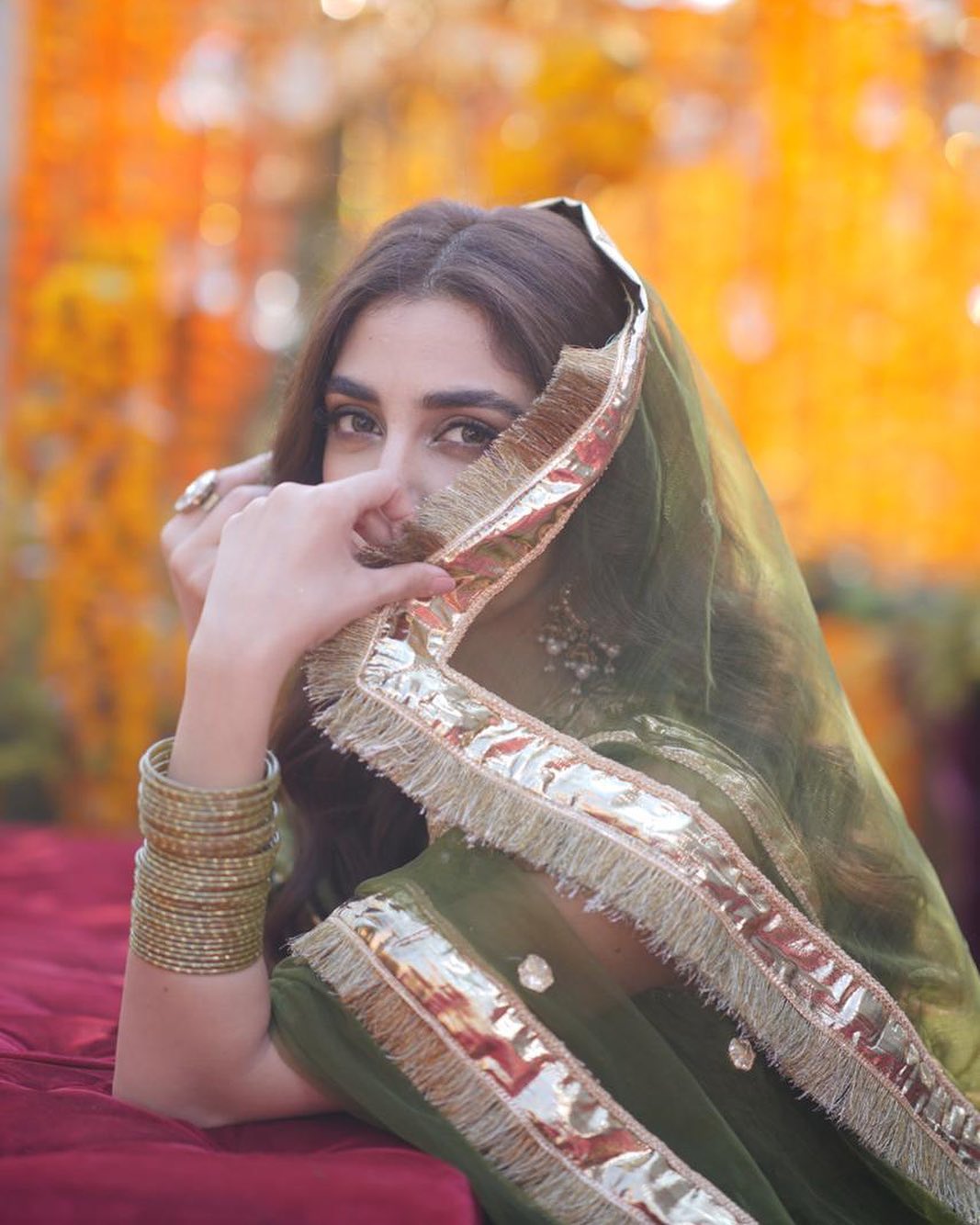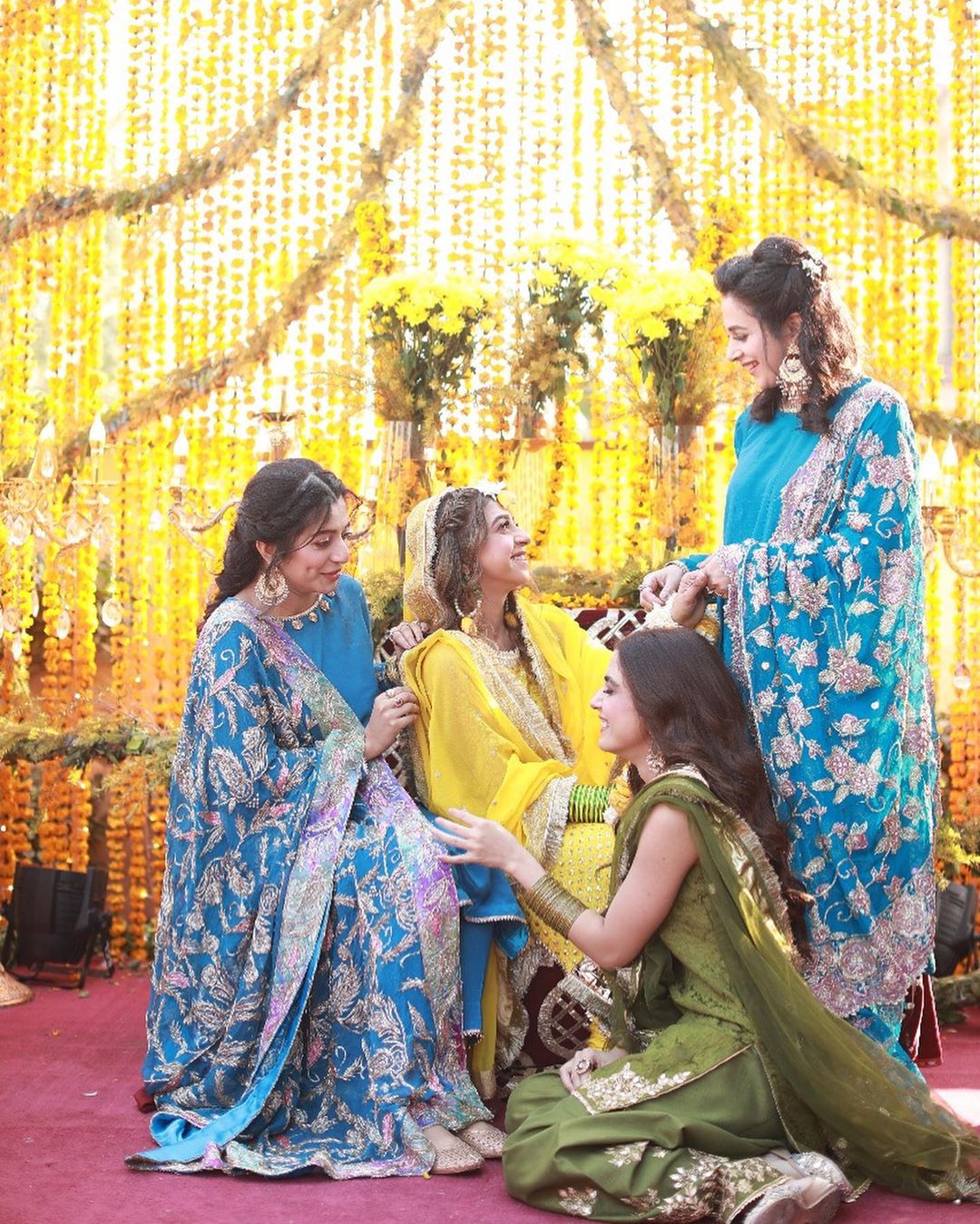 Maya Ali is looked ethereal on her brother Afnan Qureshi's Mayoun. Maya wore this ravishing deep hued green traditional Mayoun Shalwar Kmeez with gotta work on it. This dress is also beguilingly designed by Faiza Saqlain.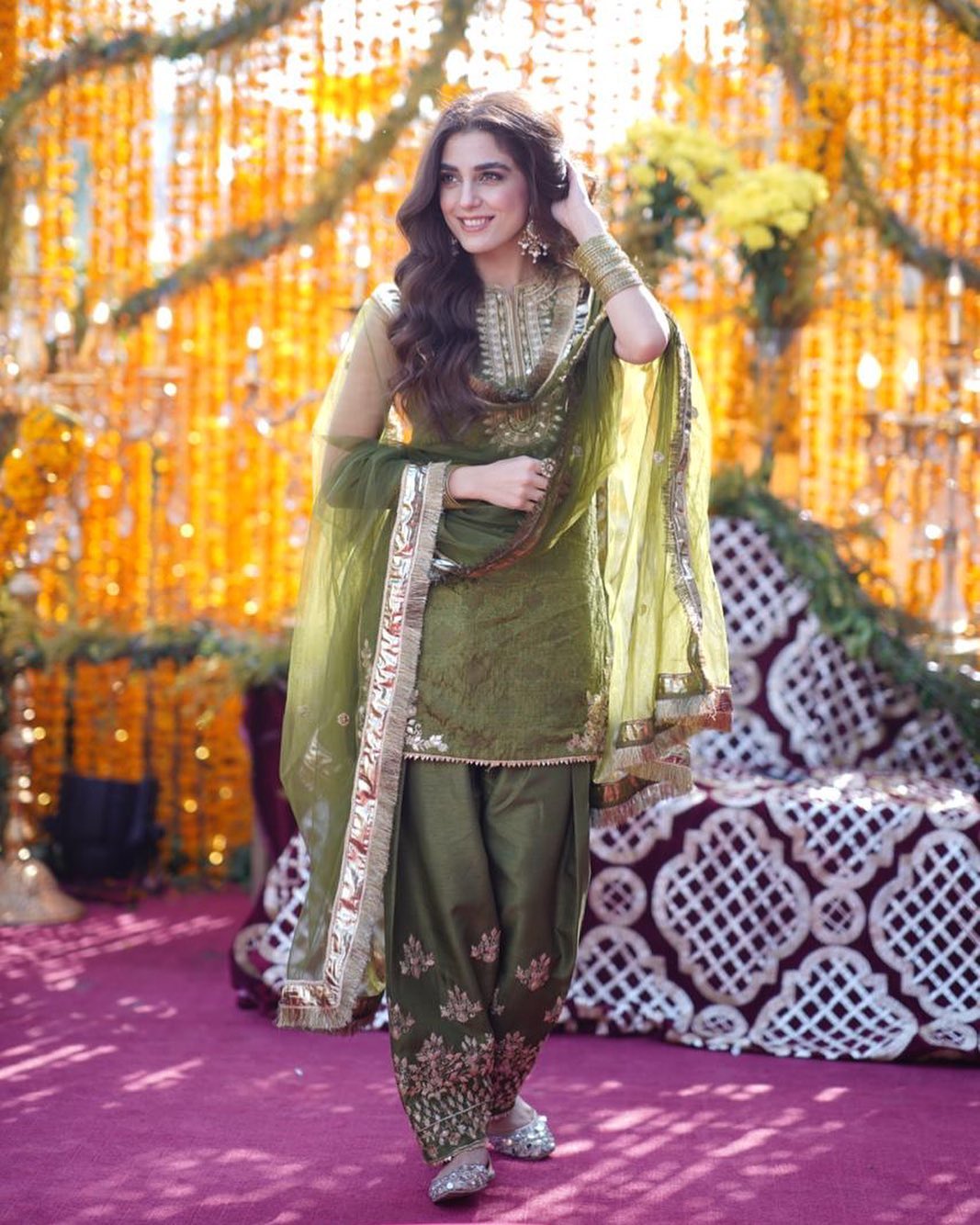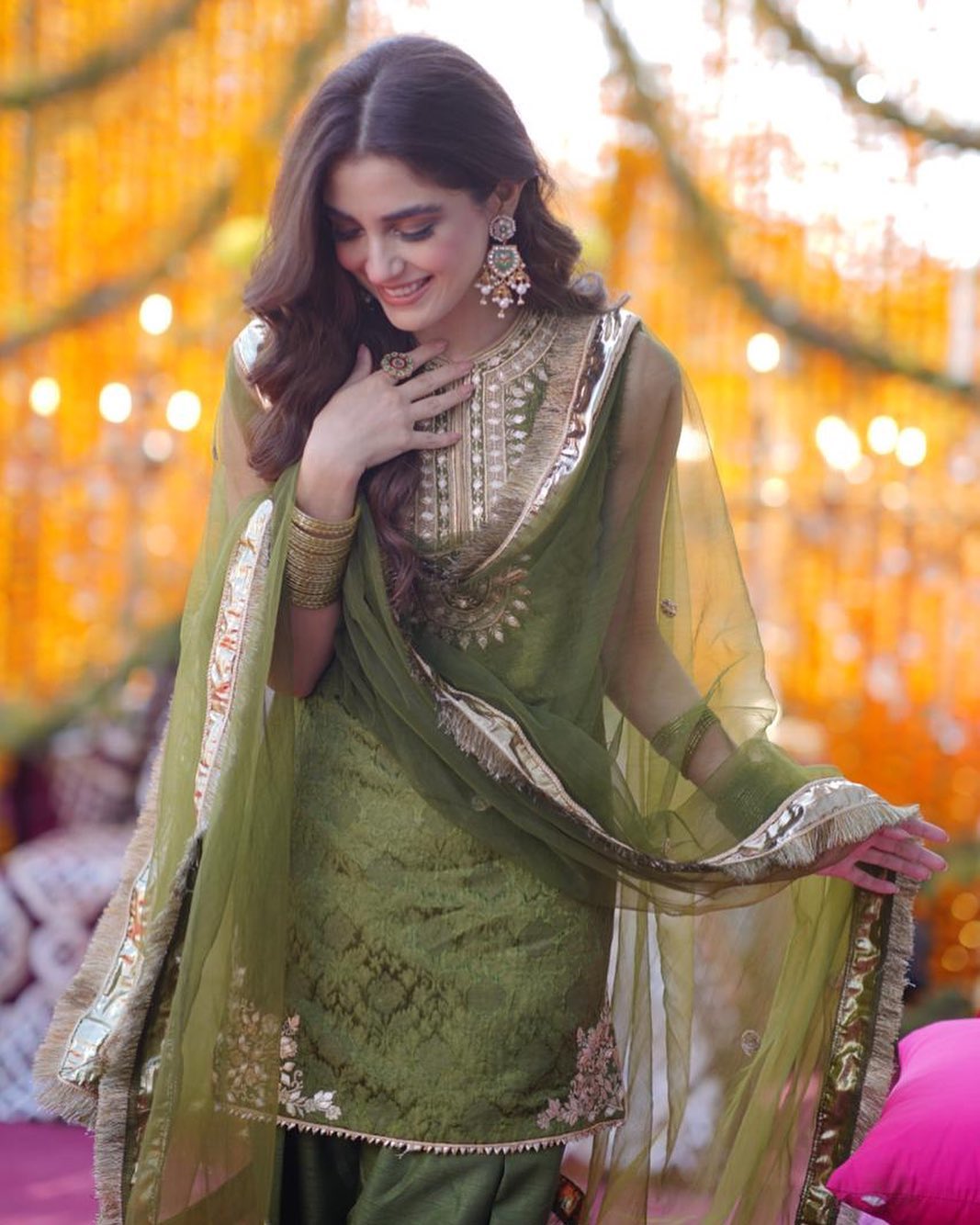 Maya Ali enjoying to her fullest because why not? Its her brother's Mayoun.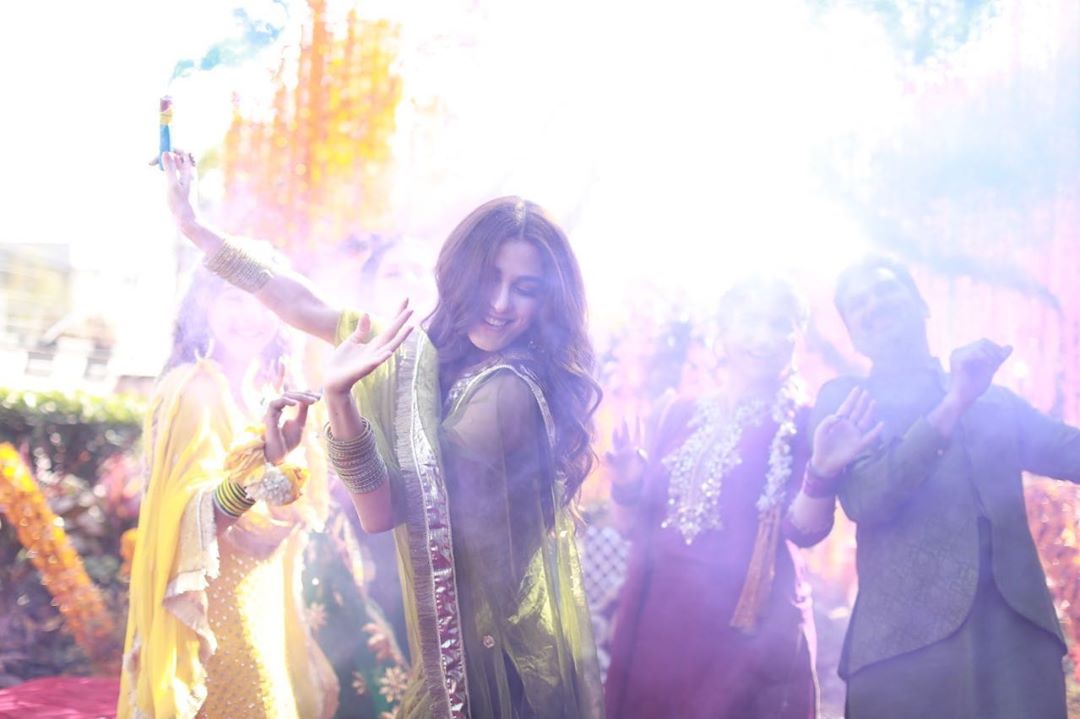 A fetching click of Maya Ali with her mother from her brother's Mayoun.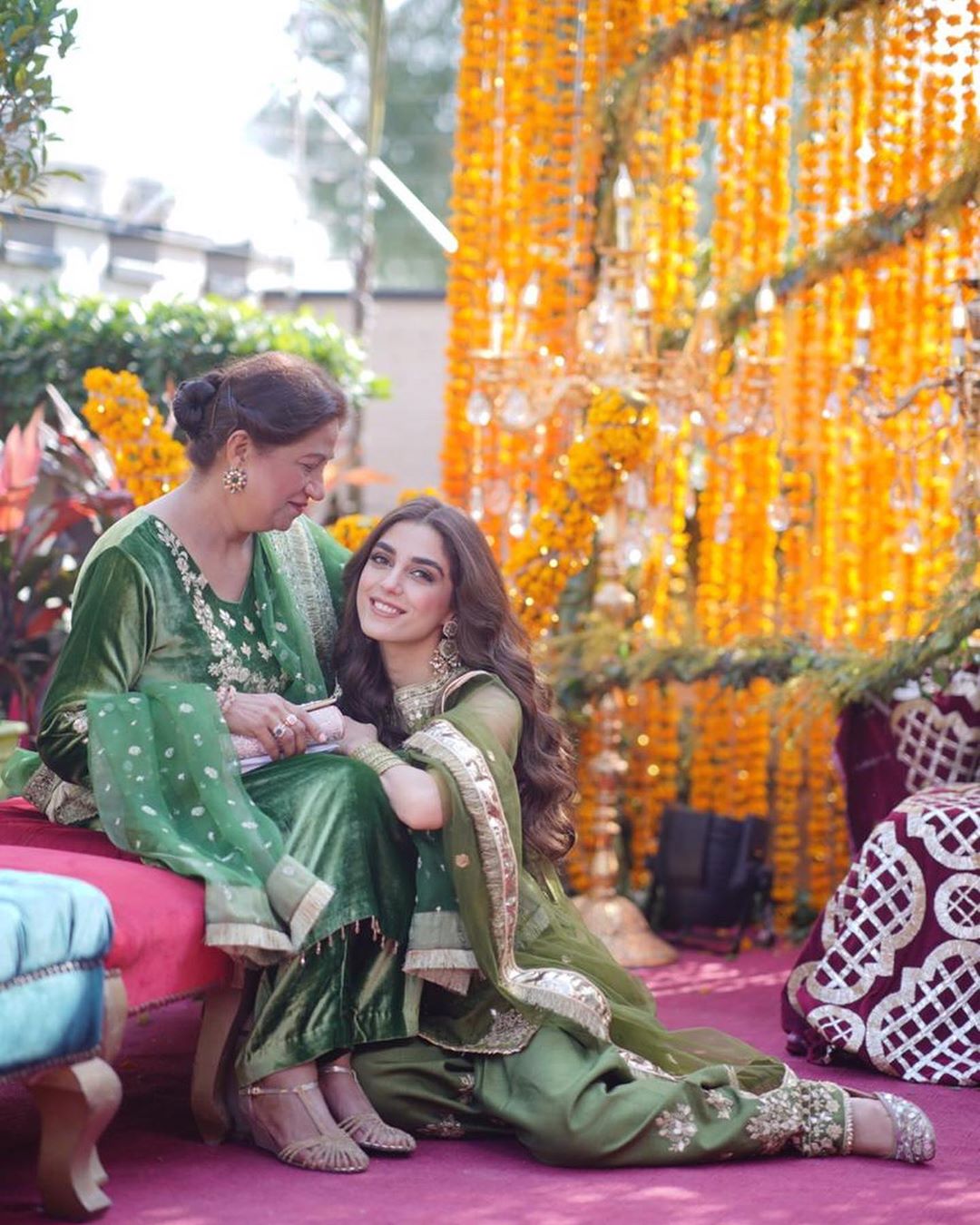 Such a lovely picture of Maya Ali with her brother Afnan Qureshi and sister-in-Law Nosha Afnan.