Ever since the Zindagi channel started airing Pakistani television shows across the border, our celebrities have paved their way into the hearts of Indian audiences. Mikaal Zulfiqar is one such actor, who quickly became a fan favourite because of his performances in Dhoop Chaaon and Aaina Dulhan Ka.
According to IBN Live, Zulfiqar believes Indian producers and directors should adopt a more realistic approach towards their shows, perhaps even making them shorter. The actor explained, "Pakistani serials are more inclined towards reality and it's our strength. It's not necessary that murder or infidelity will only add drama to the serials.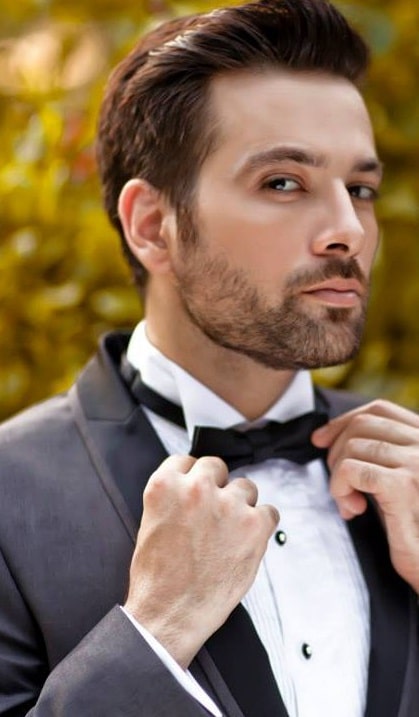 He further adds: "In our country, serials narrate about small household issues. For instance, it's not necessary that the business deal should be of Rs500 crore, it could be of Rs10 lakh as well. I feel there's no need to go into such elaborations."
Zulfiqar proposes the theory that television in India is inspired by Bollywood.
"Indian TV is probably influenced by Indian cinema, which is larger than life. But in case of Bollywood, such portrayal works. Cinema is to entertain and it exudes a feel good factor if it is full of songs and dance sequences."
Would the Paani Jaisa Pyar actor be open to working in Indian television?
The actor, who is no stranger to Indian cinema having worked in Godfather (a Pakistani-Indian movie) and Shoot on Sight, shared, "I would love to do Indian shows, provided the script is good."
However, he confesses that Pakistani cinema is not nearly as bold as Hindi cinema and he might not be able to keep up.
"Call me old-fashioned, but I will be hesitant to kiss on-screen. It will take some time for the boldness to find a place in Pakistan. At the end of the day, we are an Islamic country and it's a sensitive topic."
Source: Dawn.com