Meera is an extremely gorgeous and popular Pakistani film and television actress who has won hearts through her extremely hit performances. Meera is part of Pakistani film industry for many years. Fans love Meera's presence on television and film. Her recent film Baaji was a hit. Fans including many actors love Meera. Currently, she appeared in Super Over With Ahmed Ali But where she was asked about many celebrities but she couldn't recognize a few faces.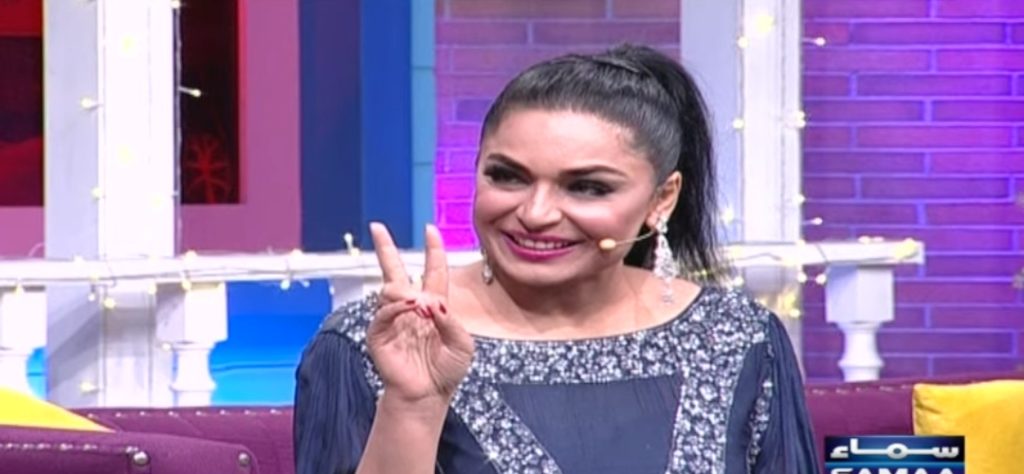 She didn't recognize Yumna Zaidi and said that she doesn't know about her. She also apologized to Ahmed Ali But for not recognizing her and also asked if she's a model or actor. Here is link:
She was also unaware of Ahmed Ali Akbar, on Ahmed Ali Butt's information regarding him, she said that she heard a lot about his drama Parizaad but she didn't get a chance to see it on television. Here's the link to the video:
She also could not recognize ace Pakistani cricketers Ahmed Shehzad and Babar Azam who are quite famous. She also confused Ahmed Shehzad as Ahmed Ali Akbar:
What do you think about the story? Do let us know!