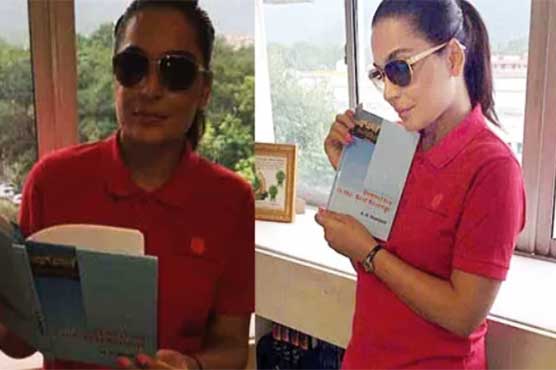 Meera Jee has come under the wrath once again. The actress famous for taking on the fire has yet again become the centre attention and negative publicity. She recently promoted a book in a way that it turned out to be completely disastrous.
Meera's picture holding a book with a caption motivating fans to improve English has been making rounds on social media. The controversial actress stated that her fans should read the book written by her "friend". You might be thinking; so what's wrong in promoting a friend? Right? Well, with Meera, everything has a twist to it.
The book that the Pakistani film actress had been holding goes by the name of "Democracy Is The Best Revenge," which clearly means that it in no way is teaching grammar. Backlash much?
On the other hand, the author of the book – A.K. Rasheed – while talking to local news channel requested Meera to not misled readers. He further lashed out that he never had any introduction with the actress so he can't be her friend at any cost.
Tch Tch Meera Ji, your step towards right couldn't have been more wrong.