Actress Meera has always been in news for her marriages and relationships. The case which became the talk of the town was her marriage to Attique ur Rehman. The case started 9 years back when Meera claimed that she is not married to him and all the photos and Nikkah Nama are forged while Attique was persistent that Meera is his wife. In 2018, 9 years later, the family court in Lahore has finally announced the verdict that the documents were genuine and Meera is indeed Attique's wife.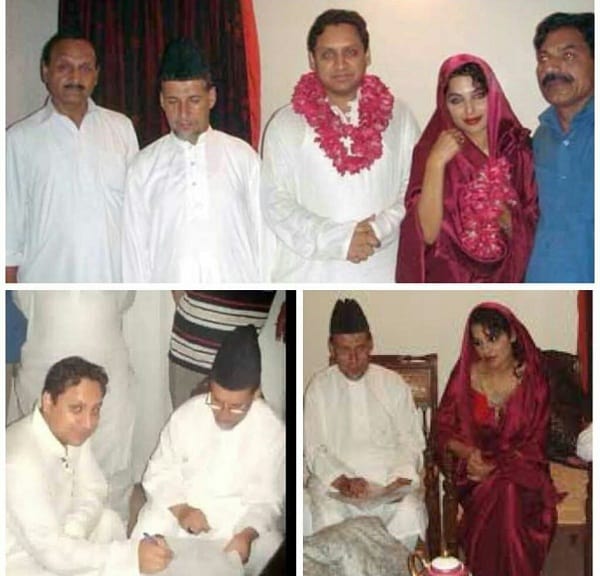 In the meantime, Meera has married "again" and this time to Captain Naveed. Her first husband Attique also has their Nikkah Nama and aims to get Meera punished for polyandry which is illegal by the Pakistani law.
A Nikkah khawan also confirmed Meera and Attique's marriage.
This has gotten uglier and no easy conclusion seems possible at this point!