The situation of our country has became worse after heavy floods destroyed a number of areas of our country. The country is facing unprecedented damage and devastation currently. In such difficult times the nation has become united together and are trying their best to become a helping hand for the flood victims. Many celebrities are managing on their own to provide essential items to the devastated people in this hour of need.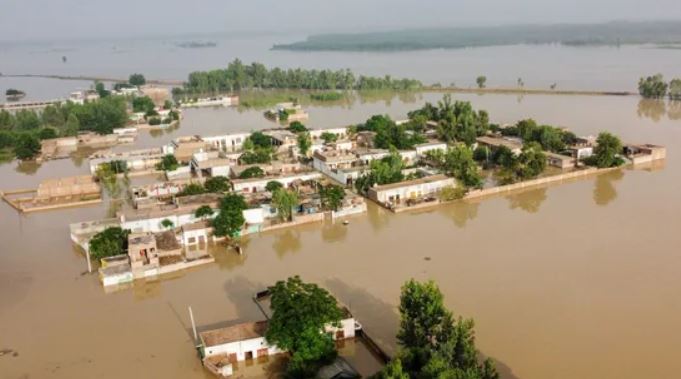 Lately, lollywood actress Meera organized a show in New York to raise funds for the flood victims. The reason behind Meera's performance was to take part in this noble cause as she stated that she's willing to perform for flood victims anywhere in the world as long as at least one bereaved family is able to have a roof over their heads.
"Today I performed in New York to raise money for the flood victims. My sincere request to Muslims everywhere is as follows : 'Please let's join hands and work towards this jointly. Let's just open our hearts and homes to the families of flood victims'. Together we can accomplish anything. Let's not belittle those that ask for assistance. Together We Can", she wrote.
Within no time, Meera's pictures and videos from the show started circulating on social media, leaving the fans astonished over Meera's helpful act. The netizen's couldn't stop themselves from praising the actress for her kind gesture and good thoughts for the flood victims. Here's what audience had to say!