So, Ali Zafar has sent Meesha Shafi a legal notice depicting that she would have to give 10 crore rupees if she fails to apologize on social media within two weeks. Meesha is not staying silent and she also has chosen her legal attorneys. This is what Meesha announced on her twitter: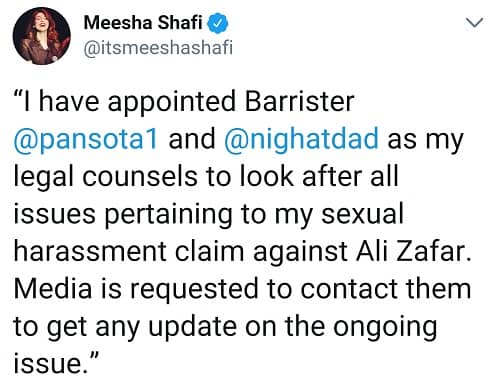 Meesha's lawyer appreciated her for her bravery to come out on this and he also has demanded that they can talk to Ali now only if he apologizes.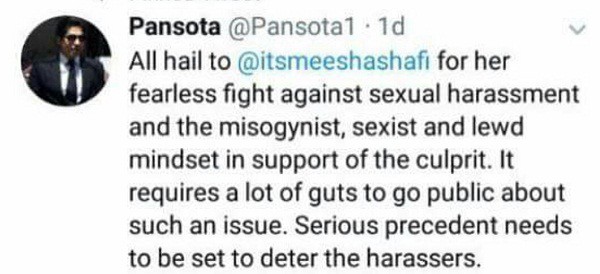 Nighat Dad is a lawyer as well as a cyber-rights activist. With all the legal counsels involved now in the situation, let's see what route it takes!