Model-turned-actress Mehreen Syed, best known for her phenomenal acting in the Pakistani movie 'Chambaili' and a series of advertisements, was recently signed by an Indian director for his movie, giving the actress her first break in India, but according to the latest reveals, the deal couldn't work out and resulted with Mehreen Syed being out of it. The actress was signed by Chauhan, who is also known for his screenwriting and the two of them were quite hopeful about their joint venture.
When Chauhan was asked about what brought them here, he was peaceful, telling the audience that working with actors who belong to Pakistan has always been a hassle due to the political reasons. He also shared that last time when he shooted with a Pakistani actor Rasheed Naz, things turned wort for him and so he decided to avoid possible tensions that might again encounter as a result of his selection of Mehreen Syed.
Mehreen Syed too, recently got married and Chauhan further quoted that Mehreen is now busy with her new life and it was better to give up the contract. He said:
"I had a traumatic time handling various political parties when I shot with Pakistani actor Rasheed Naz. I really don't want to go through that again. Also, Mehreen recently got married. So she's quite taken up with her new life," 
Chauhan is searching for a replacement these days and still consider Mehreen as a good option, yet knowing how difficult it would be again, he is now looking forward to her alternatives.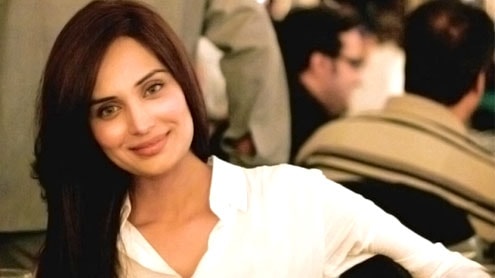 Mehreen, on the other hand is preferring not to comment over the issue,
All for now, Best Wishes,
Nida Zaidi