Mehwish Asks Colleagues To Be Proud Of Their Own Industry!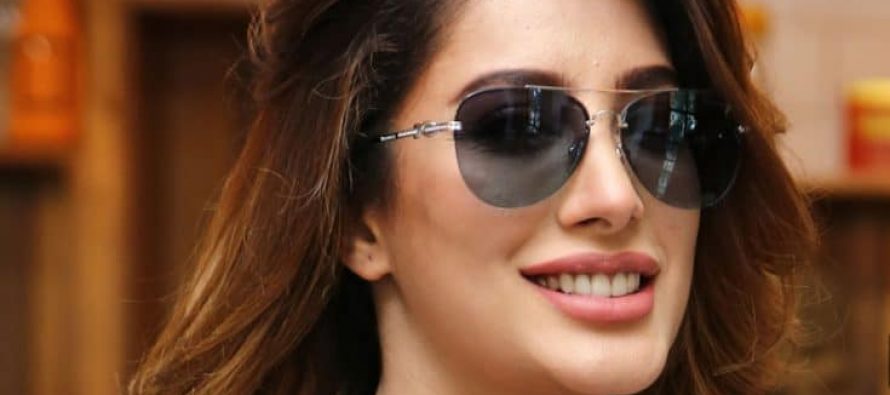 Mehwish Hayat is hands down one of the most successful actresses of Pakistani entertainment industry. She is not only well-established in dramas but has also become the most bankable actress in films. With the actress now beginning her professional singing career, she has always proudly represented Pakistan everywhere. With the whole fiasco which started after Indian actress, Swara Bhaskar commented on Pakistan, many artists came out and gave her a much needed shut up call. Mehwish Hayat has also shared her opinions and they are extremely true. She pointed out the reason which gives people across the border to say stupid things. She asked her co-stars to be proud of  their own industry: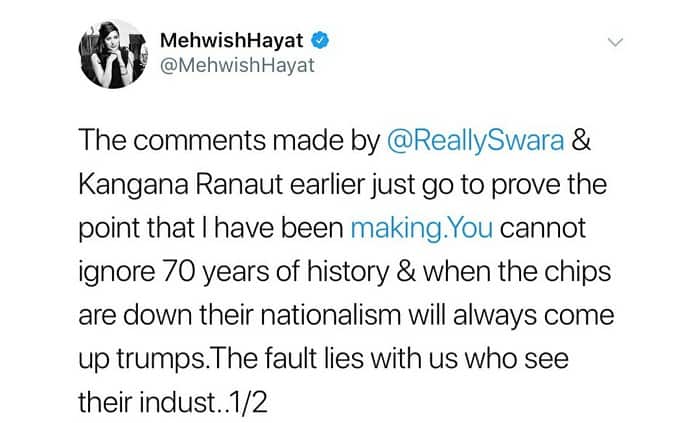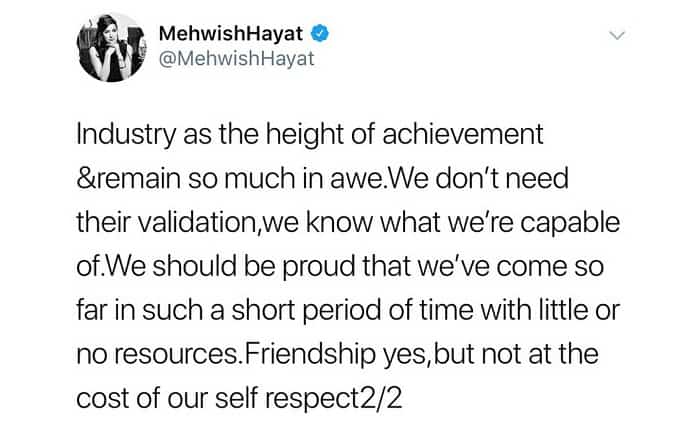 Do you agree with Mehwish? Share your thoughts in the comments!
---
---