Since Mehwish Hayat has been so vocal about issues face by Muslims , she has collected another badge on her shoulder and she is honoured to be chosen by the international Magazine, "Muslim Vibe" as one of the top five Muslim women in the world who are breaking stereotypes and changing the world. There are five women who are changing the perception of Muslims raising voices and among all the women in the Whole of Muslim community, being chosen on number 5th is an honor and pride.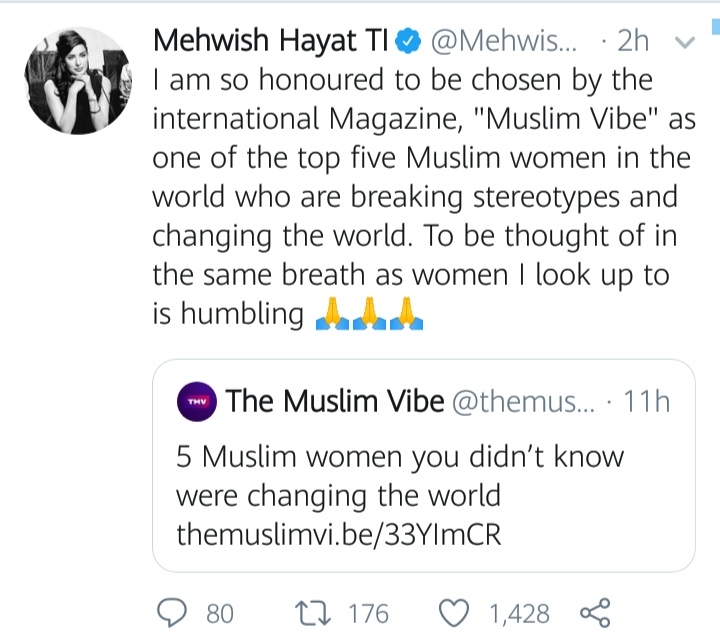 Manal Rostom (the athlete)
Ilhan omar (first Somalian to serve in American Congress)
Mehwish Hayat (our supremely talented and beautiful Actress)
Linda sarsour (Former executive director of Arab American association of New york)
Ibtihaj Muhammad ( the Athlete)
All these women are super talented and note worthy, they are changing mindsets and stereotypes about Islam where modern world thinks Muslims as the people who live in cages and don't have any link with the Modernism and technology.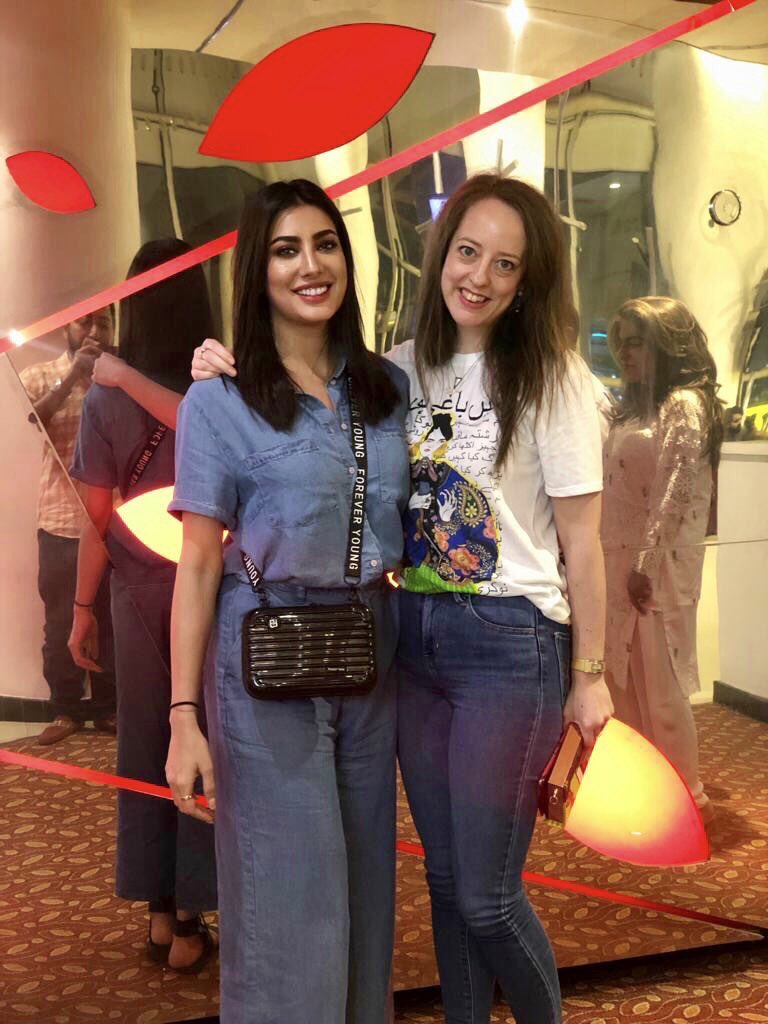 At this time it was necessary for Muslim ladies to step us as the women of substance and power.
They are on their way to change the face of that ugly world in which racism leaves no room of acceptability. More power to Mehwish Hayat and all other ladies and we congratulate her on being honored with such prestigious Nomination, much worthy than just being a beautiful face to an industry but inviting war mongering like Mrs Priyanka Jonas.