Mehwish Hayat just ran into Nick Jonas, yes the very own "venting girl" and a peace ambassador for UN  Priyanka Chopra's husband and that too right after that episode when all of our actors are strictly condemning Priyanka Chopra's warmongering attitude.
Well, it was just a coincidental meet up as both were there to witness the US open and actually cheering for Rafael Nadal.
Mehwish tweeted along with the picture with Nick Jonas .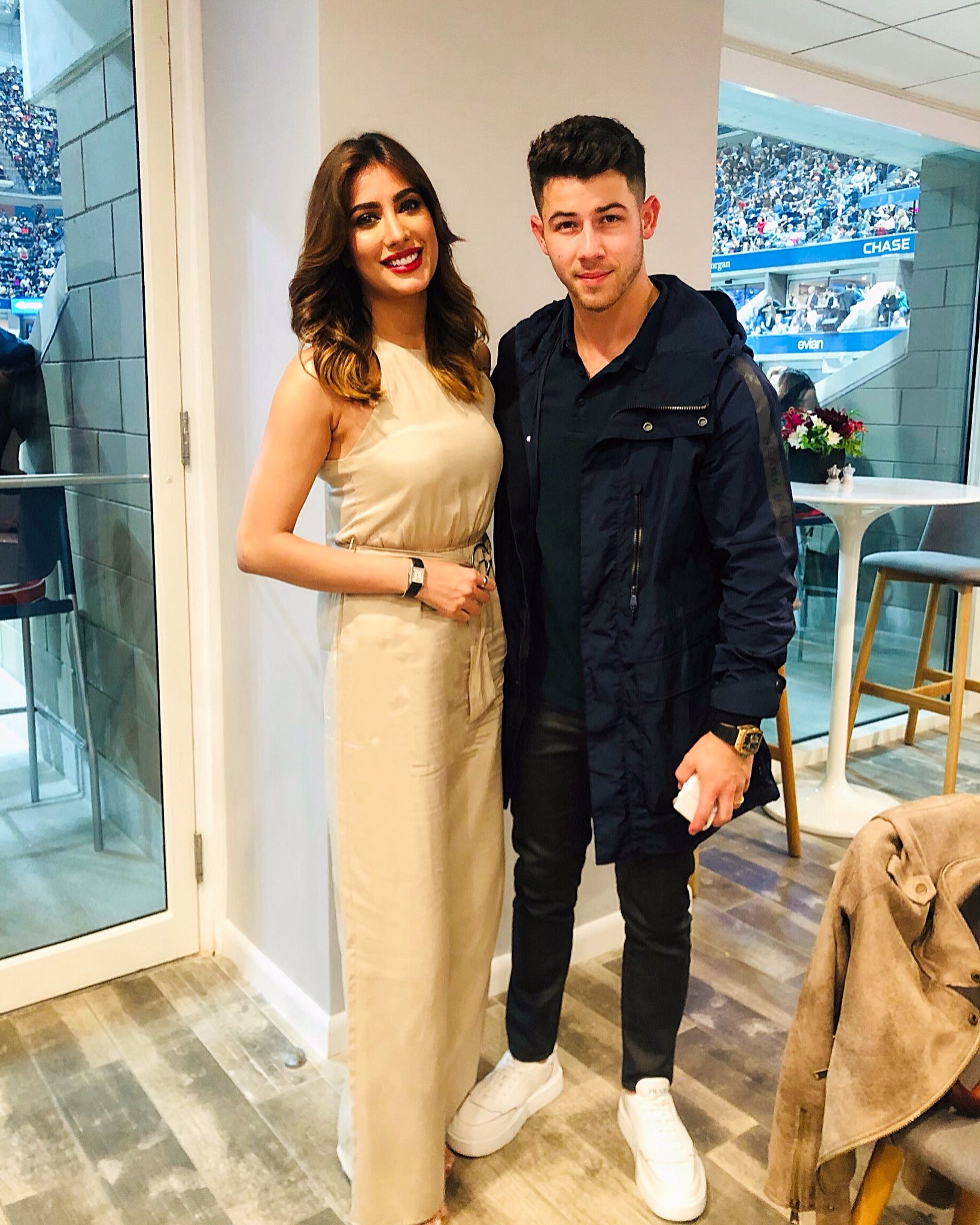 "Guess who I ran into at the US Open Men's Semi-Finals in New York! One thing we both agreed on was that we were both rooting for @rafaelnadal !🎾✌🏻
@nickjonas @usopen @emirates.
Apart from being a talented and tough actress and a warrior from Pakistan on international fronts, Mehwish is a really friendly and sport loving person too, which is clearly shown here when she was found witnessing US open.
She has just smile on her face while meeting with Nick Jonas , no wonder we can expect a picture of her with Priyanka as well and the purpose to mention it here is just that with peace and love nations grow and with hate and toxicity nations die. We need to opt the way of praising and lifting each other up be it Indian, Pakistani or an American celebrity, lifting each other up doesn't make other small.
We love Mehwish for setting such examples of spreading positivity and love as a celebrity. She doesn't have arrogance and star attitude.