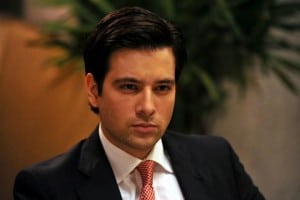 The hottie and striking guy 'Mikaal Zulfiqar' is figuratively cherished above others. He is a renowned British-Pakistani actor and one of the most leading models. And now for all again he has stood up for his prospect two Bollywood movies. Good news for his fans! The guy has recently signed up two Bollywood films.
By 2008, the model-cum-actor Mikaal Zulfiqar had stepped in Bollywood world. He wedged his first Bollywood smash through "Shoot on Sight" along with several precedent superstars like Om Puri and Naseeruddin Shah in 2008.
He came into sight as a lead in another project named "You Are My Jaan". Where he engaged in a character of business tycoon who fell in love with a hopeful actress but dead luck hit him this time as well! In the vein of his first film even this movie failed to obtain gratitude even in the eyes of Mikaal's willing fans.
He might've tracked off his career by emerging in a cheesy Abrarul Haq video (Sano Tere Naal Pyar Ho Gaya anyone?),  but in a little while enough, Mikaal Zulfkar was walking the ramp for top designers, appearing in dramas, starring in comical Ufone advertisements and dating the Pakistani Kareena Kapoor — Zara Sheikh.
His dynamic expressions and comic timing in Ufone ads have an out of the ordinary following. Mikaal's versatility as an actor makes us want to believe that he has uncountable sides to his personality which just makes the complete package all the more fascinating. He has been nominated for the Lux Style Award also in 2008.
Seeing as everything good is married, fattening or illegal, this superior thing is also taken. He got married to Iris and now going with a happy and joyful life.
Well we all support his recent stride to prove his talent in his next two Bollywood movies. We know this hottie can even whack the arena.
Wishing you all the best for a Bang!
Nida Zaidi