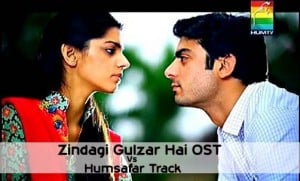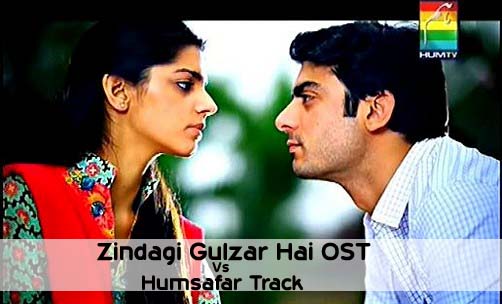 Pakistani Drama industry is famous around the world for crafting true stories into the most presentable form through heart touching acting skills and Humtv is at an apex when we talk on the subject of drama. Here goes one more success in the bag at the same time as Humtv is broaching another smash hit "Zindagi Gulzar Hai". The drama has already stockpiled tons of fame and recognition among the viewers before getting on air. Especially its original sound track draws together surfeit applause from the public.
As the name Zindagi gulzar hai put across its ample meaning of golden times, pleasure and contentment, the vocals of Ali Zafar and Hadiqa Kiyani accolade this song which simultaneously revamps the entire drama. Ali Zafar, the all time favorite soloist of Pakistan, has just sung wonderfully expressing the bona fide pleasure, sentiments and a mixture of colors of life. But this is not up to scratch! Ali yet again comes up with all his individual creation. His vocals are not only the grounds of such prolonged applause; the tribute goes to Ali again since music and lyrics are done by him. Ali's version is as sensational as ever!
On the other hand, Hadiqa's voice has smacked the juncture! Effective lyrics, energetic and melodious voice, and sensational music, certainly the fusion of all has won an edge over others! It's an absolute version wrapping up all the emotions in it. Hadiqa's version is a combination of variant talents, Shani Haider's composition and Naseer Turabi's lyrics are set all equivalent to its grand hit.
Zindagi Gulzar Hai is an urdu novel of a myth writer 'Umera Ahmed' whereas Sultana Siddiqui directed the serial and Momina Duraid is credited for its production. Fawad Khan, Sanam Saeed, and Mehreen are casted as a lead role in this up-and-coming bristle. The drama is going to broadcast on 30th November, Friday on Humtv!
So guys be all set yourself for another clout!
Nida Zaidi