Pakistani actress Minal Khan and her husband Ahsan Mohsin Ikram, who tied the knot earlier this month, have arrived in Maldives for the honeymoon. Minal Khan and Ahsan Mohsin turned to their respective Instagram handles and shared a sneak peek into their Maldives trip.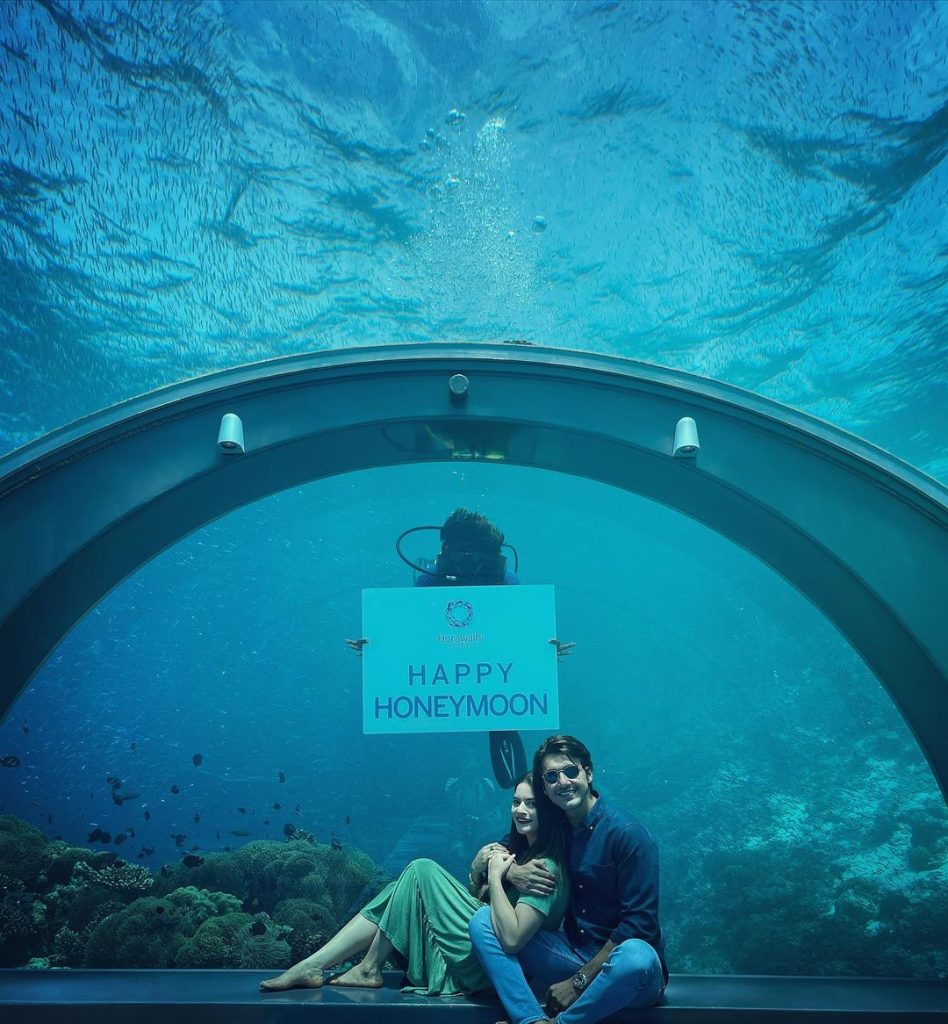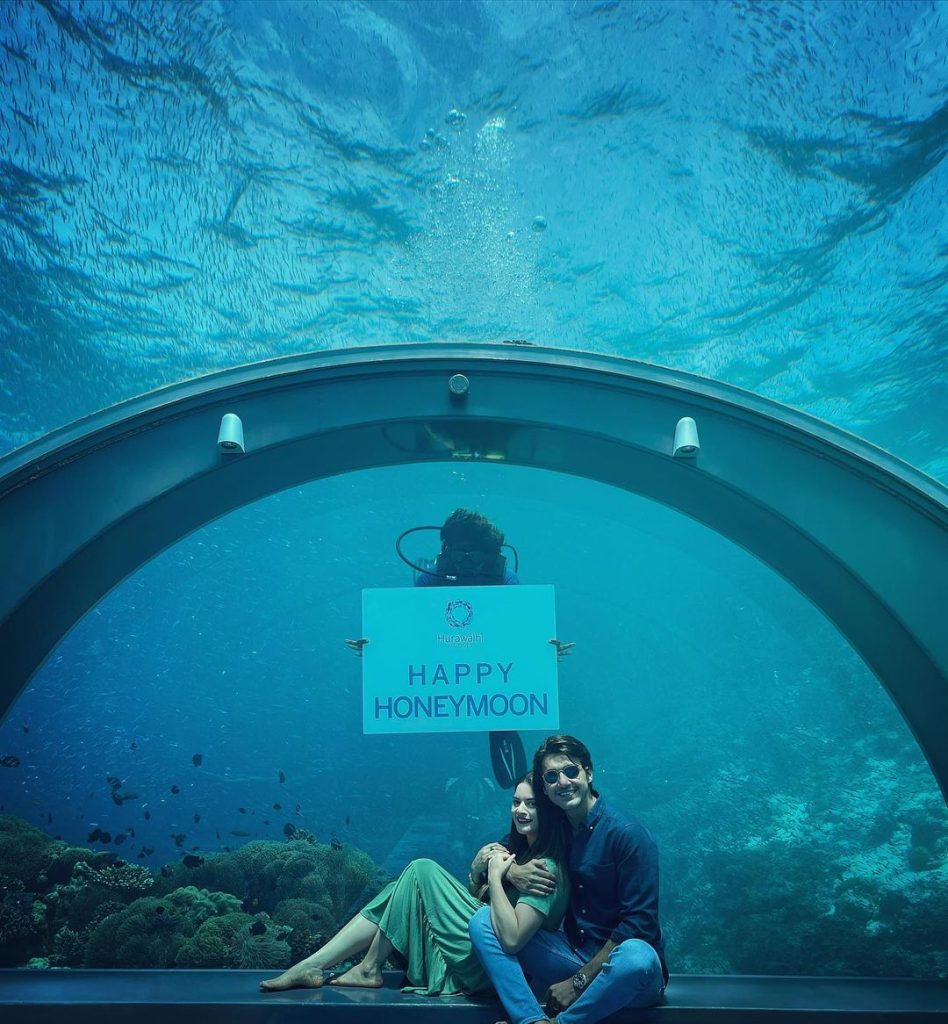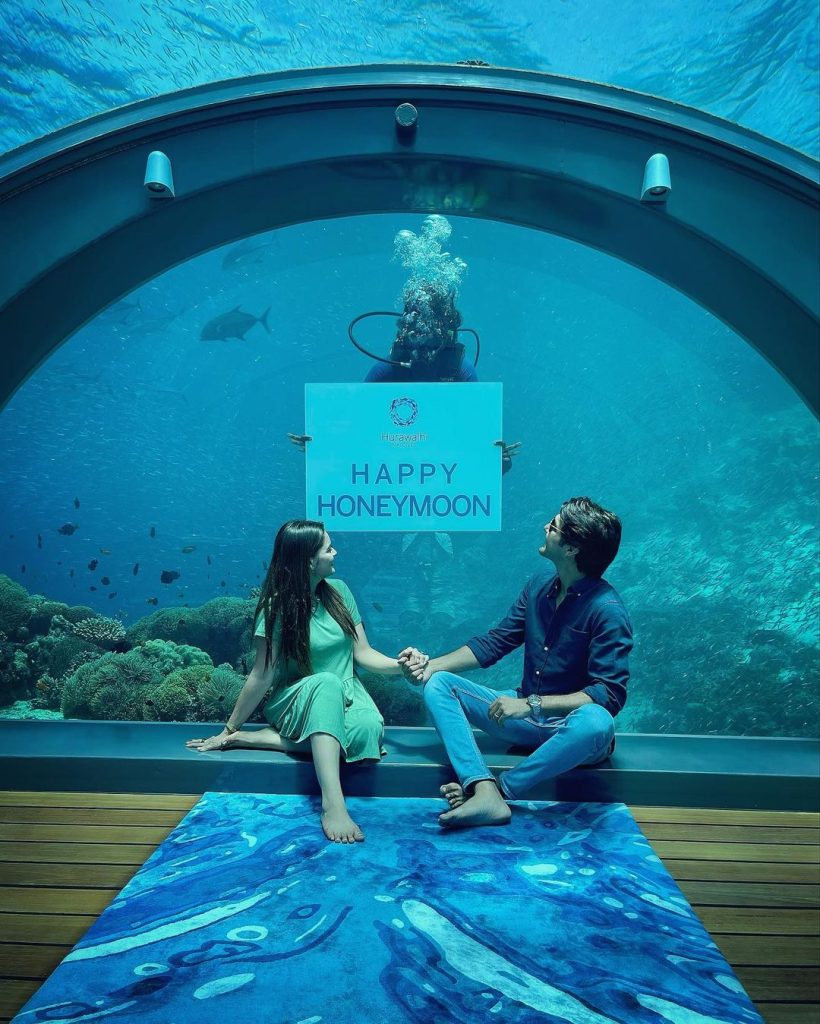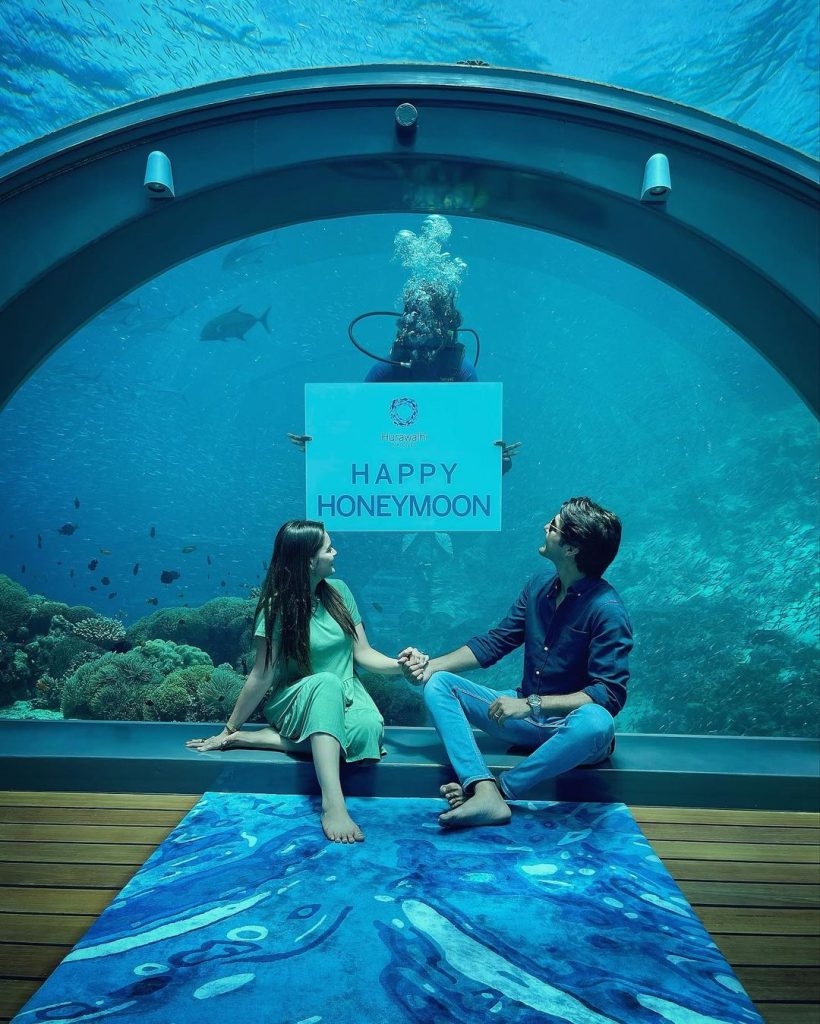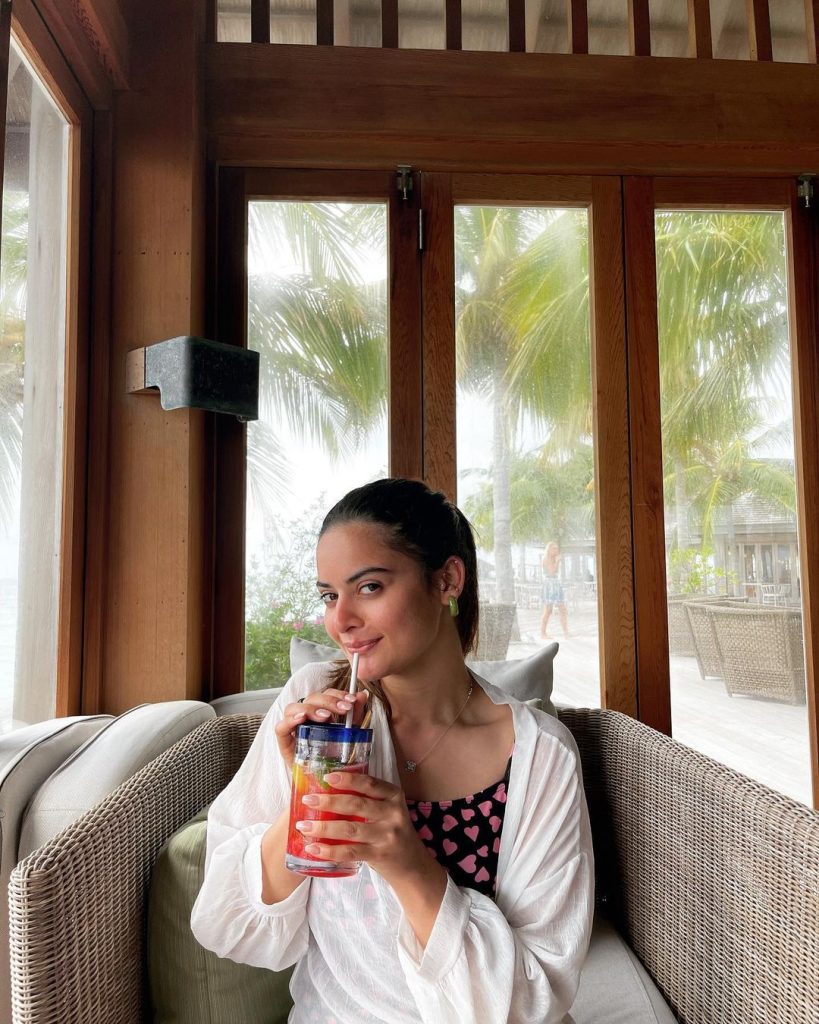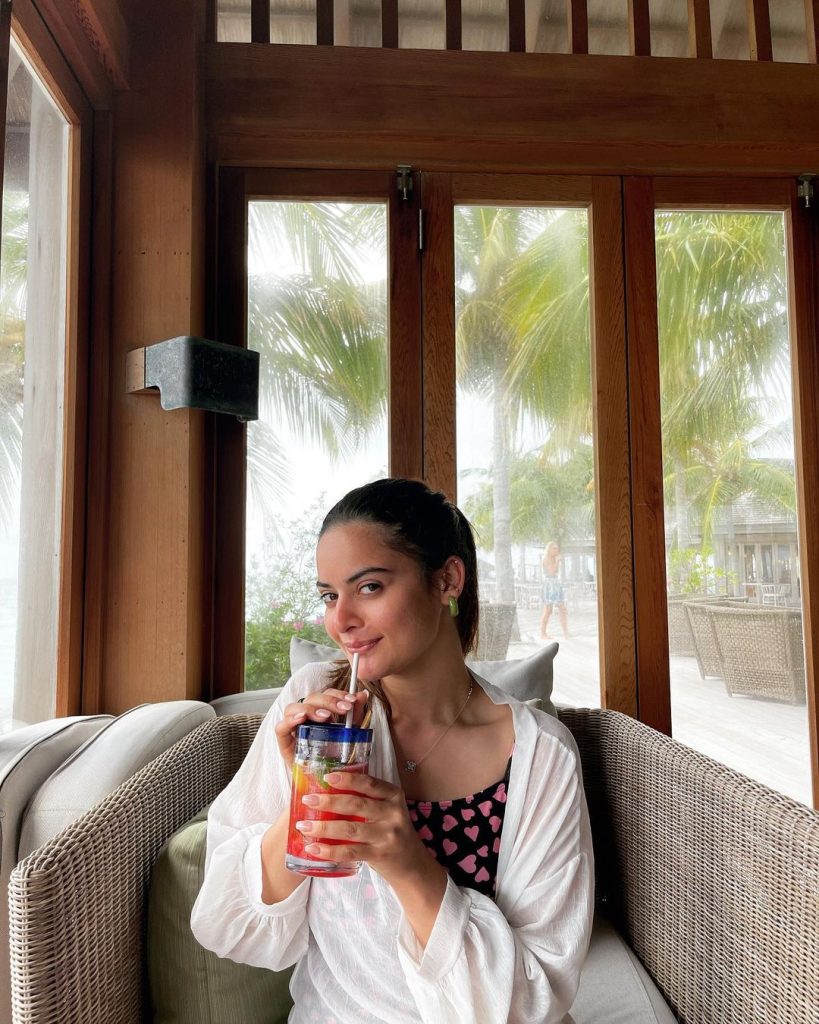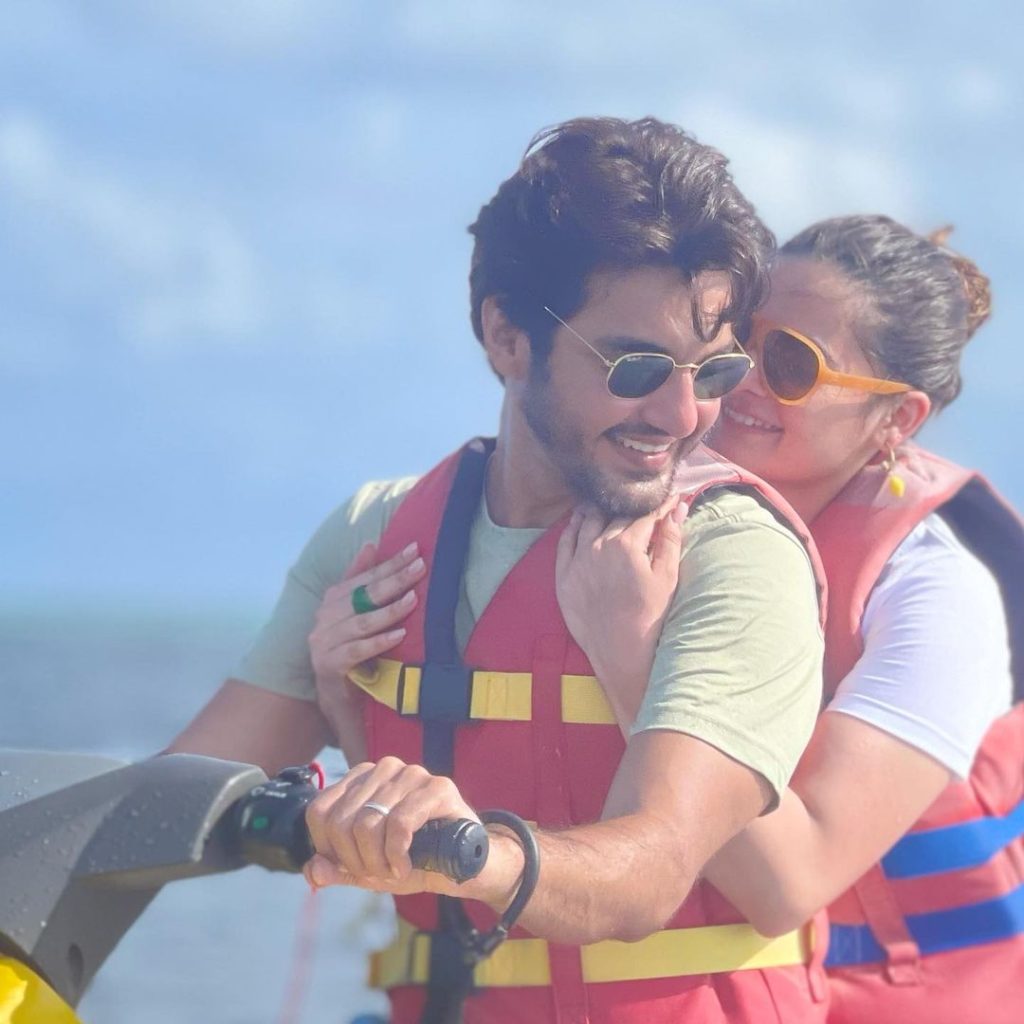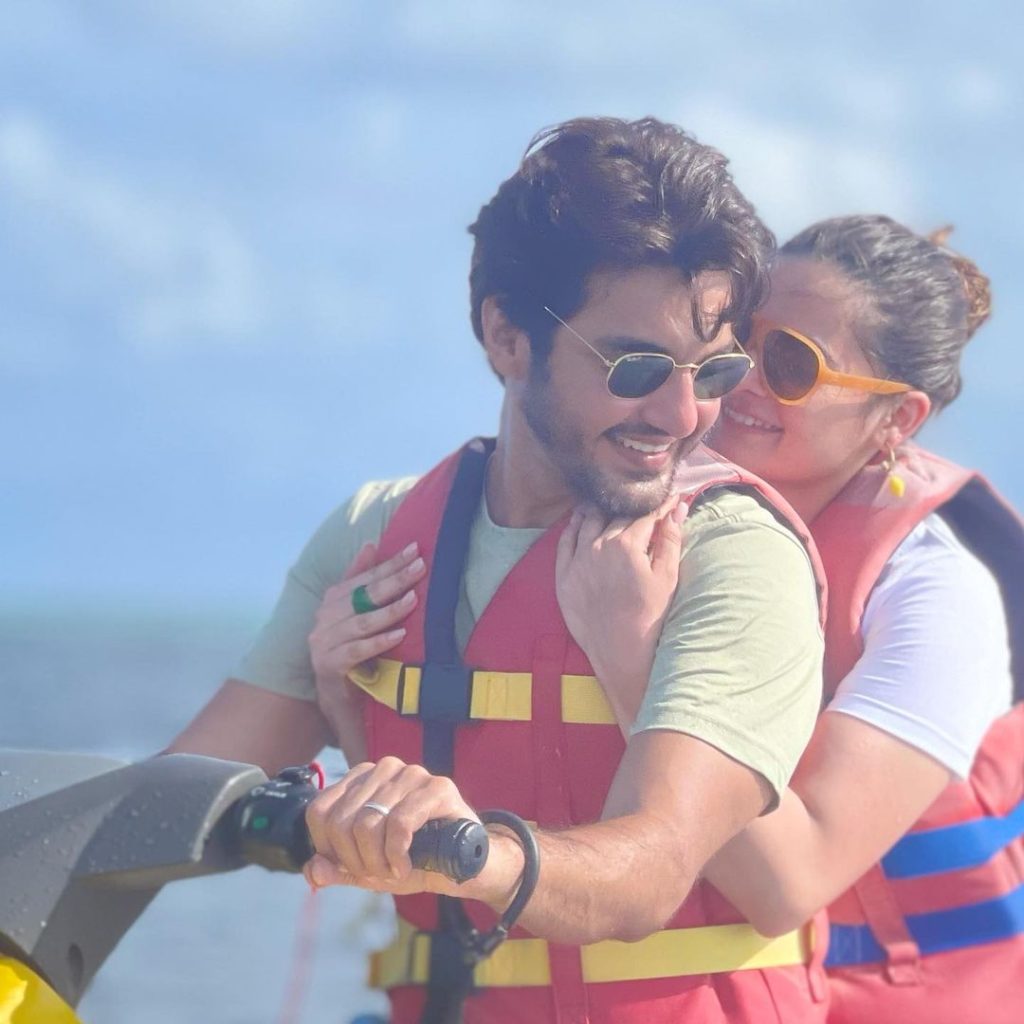 Minal Khan and Ahsan Mohsin Ikram's honeymoon pictures are making rounds on social media. Despite looking adorable together, the couple faced immense backlash from the audience. Recently, a video has surfaced on the internet where Ahsan is spotted kissing his wife Minal.
The couple posed for some charming portraits looking as loved up as ever but netizens were clearly displeased with the public display of affection. Expressing their objections, keyboard warriors lambasted the couple and directed demeaning remarks towards them whilst slamming their actions, have a look!